The COVID-19 outbreak, declared as a pandemic by the World Health Organization (WHO) last week, has heightened worries over the Indian economy. The crash of stock markets across the globe and travel restrictions have caught the Media, Marketing and Advertising industry in a turmoil.

The challenged economic and sectoral landscape, along with the imposed change in the way companies have to work their way out and deliver for their existing businesses, will surely be a turning point for the industry.

HOW THE TURF IS LIKELY TO SHIFT
For countries around the world, many aspects of life and business are likely to be altered, at least for the short term. Some of these evidently are less travel, cancellation of public meetings and entertainment, reduced retail sales. Media consumption at home will rise, so will e-commerce sales.

Reliance on China for supply chains will have to be compromised. "Given the absence of near-term sales to be realized, advertiser willingness to spend may fall despite higher audience levels for some media (which, as we have noted previously are not generally correlated with ad spending within media). However, if the volume of available budgets for spending on advertising weakens in any given country, it is difficult to anticipate which specific media will be most impacted.

It does seem safe to say that the aforementioned supply chain issues with China – and the timing with which Chinese manufacturing returns back to normal – will disproportionately impact global media owners whose ad revenues depend on Chinese manufacturers," says Brian Wieser, Global President, Business Intelligence, GroupM in a post on the company website.
As the general public is forced to stay at home thanks to the COVID-19 threat, media consumption, especially TV and mobile gaming, is likely to see a rise. The Outdoor medium, on the other hand, is likely to suffer as people avoid going out.

"There is a silver lining in the cloud for Print and Radio companies as the Central Government is back at advertising in these mediums through awareness and educative campaigns related to the virus.

But if the situation escalates, this benefit could be neutralized by the fact that there could be further cut-down on national advertising," says Rohit Dokania, Senior Vice President, Research, IDFC Securities Limited.

"Retail businesses which have significant online delivery will have lesser impact. As we have highlighted, all retailers, especially multiplexes amusement parks, are at risk in near-term, and eventually all retailers.

We continue to prefer consumer staples names like Hindustan Unilever, Asian Paints, Godrej Consumer Products, Dabur which will either (1) get benefit because of higher demand due to Corona (sanitisers, soaps, Chyawanprash, cough syrup) or (2) higher margins due to fall in crude-related direct/indirect raw materials," says an Edelweiss update on the retail sector.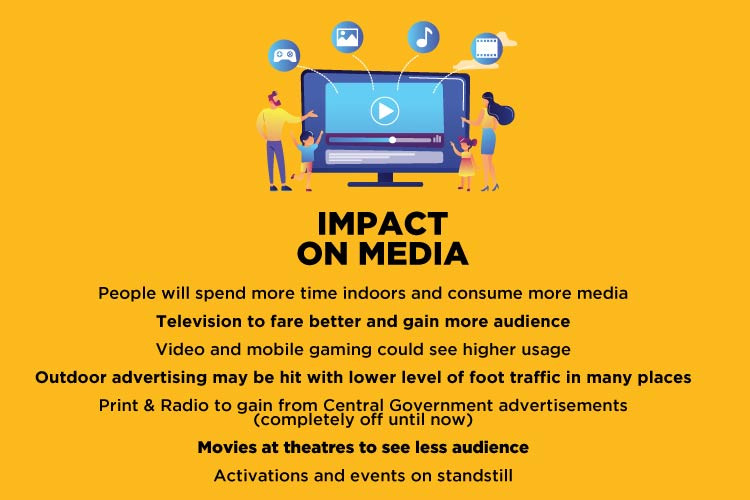 PERSONAL HYGIENE BRANDS PREVAIL
Personal hygiene brands have actively been promoting precautionary tips through awareness campaigns across media. Hindustan Unilever's Lifebuoy released a public service print ad urging people to wash hands frequently. It was lauded for its messaging as it also mentioned its key competitors such as Lux, Dettol, Santoor and Godrej No 1 in the campaign.

Other hygiene brands such as Reckitt Benckiser (India) Ltd-owned Dettol, Godrej Protekt and Dabur have also been running awareness campaigns across media. Even non-hygiene brands such as Amul, Netflix, Zomato, among others, have been releasing topical creatives on social media.

Companies are sharing how they safeguard their customers and employees against the virus. Some companies are going out of the way to ensure that they reach out to customers and help them in the time of crisis.

For example, almost all airlines have offered to waive cancellation and rescheduling charges. Food delivery companies are offering contactless food delivery as a precautionary measure to address COVID-19.
SHIFT IN WORK PATTERN
With government directives to close down malls, multiplexes, gyms, swimming pools, etc., and to avoid travel as much as possible, most companies are shifting to the work-from-home model, and catching up technically to make this shift by ensuring a long chain of operational measures.

Clearly, importance of video will rise with meetings, sales calls and interviews to be done online with no handshakes and on-site/off-site teamwork. Many companies have worked on action plans for their teams to be location-independent, to enable a smooth transition to remote work and ensure the safety of employees.

The focus is on encouraging teams to set clear goals, build trust, and ensure transparency in communication. Human Resource departments of companies will have to come up with out-of-the-box ideas to keep employees connected.

Some upskilling is in order, especially beefing up IT infrastructure and training people to use it as they operate from different locations. Over and above all these is the absolute necessity for companies and people to be socially responsible.

ADOPTING A HYBRID EVENT MODEL
Events across the world have been impacted the most as a contagious health catastrophe like this leads to fear of going to large gatherings and affects travel and tourism in a big way (see box on events cancelled and postponed).

For example, the Advertising Club and the Advertising Agencies Association of India, the two leading industry bodies that curate and host the prestigious advertising festival Goafest, together with the Abby Awards, have unanimously decided to postpone the 2020 edition of the festival until further notice.

However, the Abby Awards – for which entries have already been received - will still be conducted jointly by them.
Now, it's critical to focus on how event organisers can leverage technology to come out of this sea of cancellations.

Challenging times force people to innovate, and the events industry is reportedly facing adversity head-on through the hybrid event model and going completely virtual. For events with a high percentage of international audiences from around the world, using customised live-streaming and broadcasting solutions can take a physical event to a virtual venue, hosted on the cloud, according to experts.

For events with a mix of local and international speakers and audiences, enabling a hybrid model during conferences and expos, organisers can open a new channel to drive participation - for example, during a live conference, besides delegates onsite, allowing virtual participation, along with online-offline networking features.

PIVOT TO LOOK AT NEW OPPORTUNITIES

At this time, marketers need to continuously assess the market for opportunities and be mindful of shifts in media and consumption behaviour.

It may require the company to shift gears and assess their long term horizons and relevance of mediums for marketing and creative messaging. "We emphasize that marketers should continually assess the relevance of a given medium for a given marketing strategy and creative message. They can also continually look for ways to add value to the consumers they service, the media owners they buy from and the societies in which they operate.

A crisis such as this one will have many unfortunate consequences, but the changes in behaviours that will follow from it could create new opportunities for marketers to engage with all relevant stakeholders.

If the choices they make resonate while the world works through the current environment, they and the world will hopefully come through it better positioned to thrive in the future," says Brian Wieser.

HOW SECTORS ARE IMPACTED
Consumer durables and mobile handsets: According to a CRISIL report, India imports 45% of completely built units of consumer durables from China. In addition, India also imports bulk of consumer durables components from it.

"Players have already stocked inventory, so impact will be felt only towards the end of Q4 FY20. Product prices could rise next month," says the report. In fact, all large electronic goods manufacturers have reportedly decided to increase prices by 3-5% across models to tide over the crisis.
A multinational consumer durables brand called off its ad campaign for the upcoming summer season as a majority of its parts are supplied from China. "Essentially, there are businesses that rely heavily on imports from China.

And then there are businesses that depend on inflow of people like tourism, restaurants, malls, etc. These have been impacted due to the pandemic, at least till now. One major impact that we've felt is a multinational durables giant had to call off their campaign indefinitely as their components come from China.

The campaign was planned for the summer season ahead. And that's probably not going to be the only instance. Many agencies will have clients that depend on imports from China," says Satbir Singh, Founder & CCO, Thinkstr.
"We are closely monitoring the situation. Regarding supply chain, as we manufacture in India, we have sufficient stock; also the peak season will set in from April. We are confident that the situation will improve and there won't be any major impact on business," says Vijay Babu, VP-Home Appliances, LG Electronics India.
About 67% of electronic components - including mobile handsets – in India are imported from China, according to CRISIL. Naturally, this is expected to have a significant impact on the industry.

In the aftermath of the COVID-19 outbreak, mobile handset makers Xiaomi and Realme called off their new product launches, and took them online instead.
"The extended shutdown in China is likely to have an impact on our supply chain and there is a risk of impact on overall quantum of component supplies. While we are working to explore alternative supply channels for components and raw materials, the immediate impact is that the short supply might cause some negative pressure on prices of these components.

This has led to the increase in the price of the product temporarily. We apologise for the inconvenience," says a Xiaomi spokesperson. The company has hiked the price of Redmi Note 8 (4GB + 64GB) variant temporarily because of the impact.
Auto companies: As per the CRISIL report, 18% of automobile component imports and ~30% of tyre imports come from China. The report says that at present, the companies have inventory sufficient to support business in the short term, but lack of single critical components can hurt original equipment manufacturers (OEMs) and thus affect sales and marketing efforts.

Also, local Indian auto component manufacturers cannot immediately capitalise on the void created by China as it takes time for OEMs to recalibrate their supply chain. The Supreme Court has banned the sale and registration of motor vehicles conforming to Bharat Stage (BS)-IV in the entire country from April 1, 2020.

The current slowdown in the Auto sector, coupled with the COVID-19 situation in China, could affect production of BS-VI vehicles, required to be sold after April 1, if the lockdown in China persists.
Tata Motors has said in a media statement that transition out of BS-IV is almost complete.

"With some flexibility in mix (models, trim levels), current visibility protects production volumes up to mid-March. The further planning horizon contains some uncertainties which are expected to be mitigated to a large extent; situation could lead to limited volume losses in Q4.

This is, however, expected to be recovered as market demand is likely to improve gradually upon transition to BS-VI; the timeline for a complete rebalancing of supply and demand is dependent on further developments in the coming 4-6 weeks. Domestic business is positive to overcome the current challenge with a limited impact on its overall FY21 performance," the statement says.
"To be fair, we have seen no impact of the coronavirus threat on our business in India, till now," Tarun Jha, Head of Marketing and Product, Skoda Auto India. Even Maruti Suzuki mentioned in an email response that the company does not foresee any problem as of now.


Airlines and travel: Last week, the Indian Government suspended all visas, except for a few categories such as diplomatic and employment, till April 15, to prevent the spread of COVID-19. Also restriction on travel by corporates and cancellation of leisure travel has led to a slowdown in outbound travel bookings and a spike in the number of cancellations amid the virus outbreak.
Online travel portal MakeMyTrip.com, which reportedly generates 20% of its business from outbound travel, says in a statement that there has been a slowdown in outbound travel bookings and that contributions from Southeast Asian countries have been significantly impacted.
"We have seen a 30-35% drop in airfares across international routes, mainly due to travel advisories/restrictions issued by various countries.

While there is a slowdown in international travel demand, there is still a high demand for domestic travel. While the Government has announced strict measures for inbound travellers from impacted countries, there are still no restrictions/advisories issued on domestic travel; so hopefully this segment will not be impacted as much," says Aloke Bajpai, Co-founder & CEO, ixigo.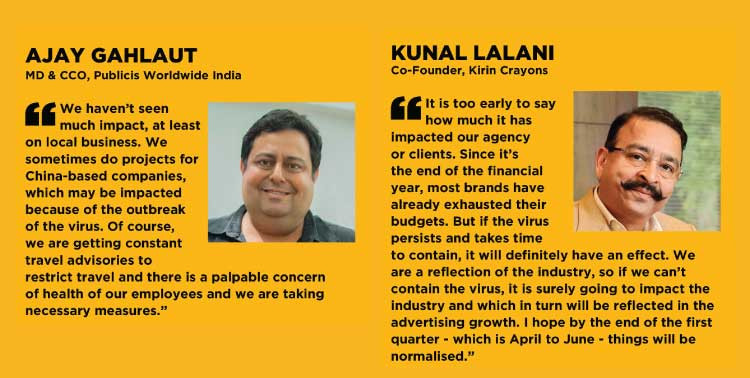 In fact, according to ixigo, there has been an increase in search queries for domestic getaways over international for summer travel. The hospitality industry is another affected sector, bearing the brunt of cancellations and reduced travel.
Multiplexes: The Government issued an advisory on shutdown of multiplexes till March 31, 2020 in affected States as a precautionary and preventive measure against spread of COVID-19. PVR, which is shutting down its multiplexes in these regions, said in a statement, "We believe that this is a temporary situation.

We also look forward to continuing to serve our guests April 1, 2020 onwards." Multiplexes will reopen from April 1, 2020. For now, many international high profile movie releases have been postponed.
"In China, 70,000 theatres were shut owing to the pandemic, which led to massive dip in box office collections.

We expect footfalls at multiplexes in India to be impacted as well in the near term. While it is difficult to comment on the timeline by which we expect the pandemic to subside, we foresee risks to FY21E footfalls primarily due to the battering it could take in Q1FY21, assuming the contagion risk gradually increases in ensuing weeks," says Abneesh Roy, Research Analyst, Executive Vice President - Institutional Equities, Edelweiss Securities Limited in a media sector update.

Finally, apart from business, what may be severely affected is the bonhomie in the advertising industry, with social distancing decreed by the COVID-19 outbreak putting a brake on handshakes and hugs!


"The timing with which Chinese manufacturing returns to normal will disproportionately impact global media owners whose ad revenues depend on Chinese manufacturers."

Brian Wieser
Global President, Business Intelligence, GroupM



"A multinational consumer durables giant had to call off their campaign indefinitely as their components come from China.

The campaign was planned for the summer season ahead. And that's probably not going to be the only instance. Many agencies will have clients that depend on imports from China."

Satbir Singh
Founder & CCO, Thinkstr



CANNES LIONS: BACK-UP Plan for OCTOBER

The Cannes Lions International Festival of Creativity, 2020 which is scheduled to take place, as planned, from June 22-26 in Cannes, France, has secured alternative dates of October 26-30, 2020, if changing circumstances require the event to be postponed from June.

"If we do make that decision, we will announce to our customers no later than April 15, 2020, sharing weekly updates ahead of any announcement date," said a statement from Cannes Lions.
"Irrespective of the timing of the festival, we want to reassure the global creative community that we are fully committed to awarding Lions in 2020: all entries will still be judged and awarded by our global juries.

As things stand, anyone who is submitting a Lions entry for 2020 should follow the existing process and timeline. If anything about that process changes, we will issue a further announcement," it mentioned.
Simon Cook, Managing Director, Cannes Lions, commented: "As the global situation is evolving constantly, we want to be open about our contingency plans.

We have consulted with our customers and partners and have prepared accordingly by putting measures in place to allow flexibility, should we need it. As always, the safety of all those involved is our utmost priority, and any decision we take will reflect this."

WHAT RIDES ON IPL

The 13th edition of the Indian Premier League (IPL) has been postponed to April 15, 2020 from the original start date of March 29.

The BCCI issued a statement that reads: "The Board of Control for Cricket in India (BCCI) has decided to suspend IPL 2020 till 15th April 2020, as a precautionary measure against the ongoing Novel Corona Virus (COVID-19) situation."
"The BCCI is concerned and sensitive about all its stakeholders, and public health in general, and it is taking all necessary steps to ensure that all people related to IPL, including fans, have a safe cricketing experience.

The BCCI will work closely with the Government of India along with the Ministry of Youth Affairs and Sports, Ministry of Health and Family Welfare and all other relevant Central and State Government departments in this regard," says the statement.
What rides on IPL 2020:
The BCCI has already taken massive sponsorship revenues from the broadcaster, the title sponsor and will also collect a fat franchise fees from the teams
According to industry experts, almost 80% of the IPL inventory would already have been contracted
The IPL is today valued at $ 6.7 billion
In 2019, the IPL saw over Rs 550 crore spent on advertising, up from Rs 460 crore in 2018
Star had paid Rs 16,000 crore for the media and digital rights for five years of the IPL, and needs to recover at least 20% of that amount every year
Around 200 brands advertise actively on the IPL
462 million viewers watched the 12th edition of the IPL last year on TV, while Hotstar attracted 300 million netizens
(Source: Industry news reports and company information)
ASHISH BHASIN
CEO APAC and Chairman India, Dentsu Aegis Network
Offices in Wuhan and other parts of China were shut down for some time, although the situation seems to be under control there now. In India, it is more of a concern than impact. Most companies have restricted employee travel and major conferences and events have being called off. Once normalcy returns, we expect a sharp recovery, but it is hard to predict the time-frame for that. I expect the impact to be felt in the first half of the calendar year."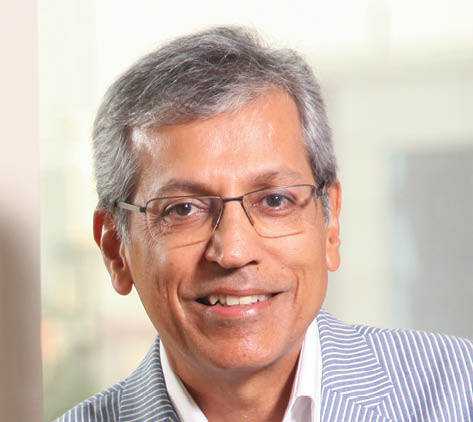 TARUN RAI
Chairman and Group CEO, Wunderman Thompson South Asia
There will definitely be an impact on business. For many of our clients here, China is an important part of their supply chain.

If the situation doesn't turn around quickly, there will be supply side constraints and this will immediately affect marketing and communication plans. An already gloomy sentiment is now exacerbated by this virus.

So far there hasn't been any significant impact on the working of our agency. We are taking adequate precautions and are ready if the situation worsens."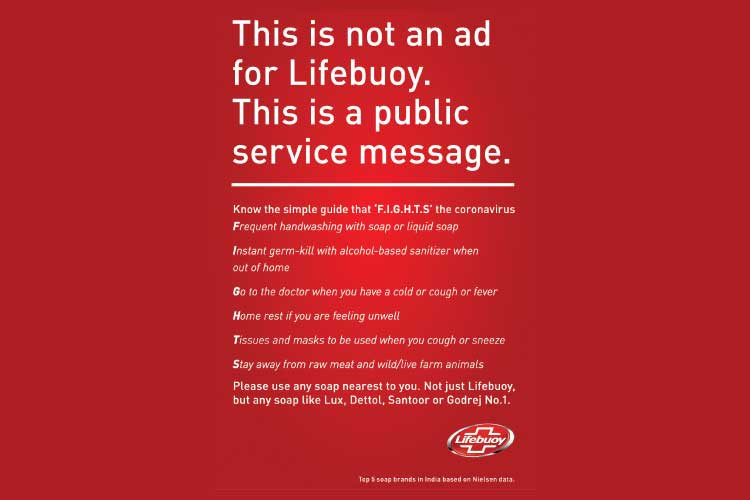 Lifebuoy, the hygiene brand from Hindustan Unilever (HUL) released a public service print ad urging people to wash hands frequently using soap, use alcohol based sanitisers, tissues and masks if feeling unwell. It was lauded for its messaging since it mentioned its key competitors such as Lux, Dettol, Santoor and Godrej No 1 in the campaign and asked people to buy any soap they had access to.

HOW TO TACKLE THE CRISIS

All major Creative and Media agencies have issued health and travel advisories and placed restrictions on global travel. They are running campaigns on precautionary measures against coronavirus to be taken inside and outside office.

Companies are moving to flexible work options and recommending conference calls, Skype meetings and video conferences where possible, besides limiting essential face-to-face meetings. Here's what an International News Media Association (INMA) survey of 56 media companies, turned up as key themes to tackle the pandemic:
Work-from-home: Setting up work-from-home environments are paramount. Companies are confident this can be executed, yet there is a long chain of questions being worked out as this shift occurs. This may be the biggest impact to employees, many of whom have never worked consistently from home.
How business gets done: Re-imagining how people within workplaces get business done: from video meetings to no handshakes to on-site/off-site teamwork.
Workplace practices: Once-unfathomable workplace practices are emerging: no-handshake policies, provisions for personal protection supplies, quarantines, asking staff to provide personal travel histories, thermometer testing for external visitors, and on-site doctors. While companies are more stringent about sick employees staying away from the office, they are adapting to more people out without stigma. Hygiene education will be a point of emphasis.
Travel and meetings: Curtailing business travel, especially internationally, and even reducing meetings. Some 40% respondents have suspended non-essential business travel internationally and domestically, and another 45% have suspended it only for international travel.
A more complete embrace of video: Video will only rise in importance – ranging from work-from-home meetings, sales calls, and journalistic interviews.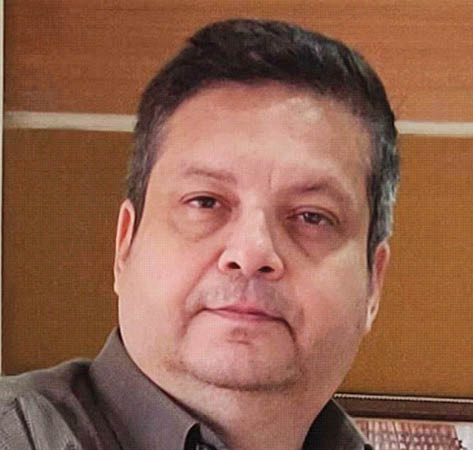 SANDEEP SHARMA
CEO, RK Swamy Media Group

The situation in India as of now is controlled and one of measured caution. If the spread in India is contained, then I do not see an issue but if this prolongs over the next two months and spreads in the country, then we do see a major disruption to business. The assessment right now is that it is a short term phenomenon and at best will impact one quarter but then the rebound will be quick and we will be back on track."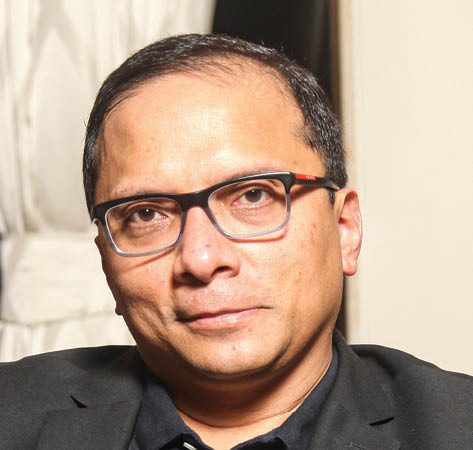 RANA BARUA
Chief Executive Officer, Havas Group India

I definitely envisage an impact in the long term if this continues to plague us seriously. No clear impact yet but since the scenario is changing every day, we must be prepared for any eventuality. Currently, we continue to keep working as technology allows us a lot of flexibility to manage services and expectations of both our people and clients, which is of utmost importance."


MEANWHILE…
Google has created a fund to enable all its contract and temporary workers globally to take paid sick leave if they have potential COVID-19 symptoms or are in quarantine
Facebook has created a Business Resource Hub to support businesses that are being directly or indirectly affected by the outbreak of coronavirus. The hub includes resources and recommendations to help businesses stay connected to customers, as well as credible and accurate information about COVID-19.
Paytm shut office for two days after an employee tested positive for COVID-19
Twitter is buzzing with #coronavirus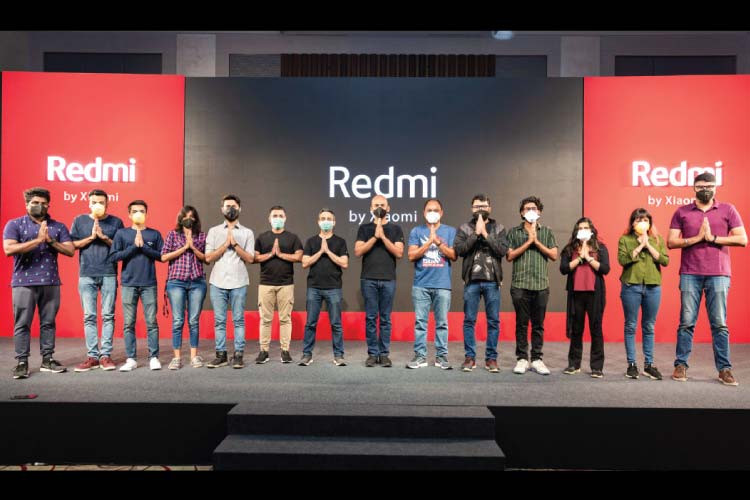 Manu Kumar Jain @manukumarjain
Namaste! Folded hands 3 hours to go for incredible #RedmiNote series launch. @XiaomiIndia Team is ready, while taking all precautions. Face with medical mask. Please join us for online launch at 12 noon & win gifts worth Rs 9 lakhs! Banknote with dollar sign Check out Right pointing backhand index http://bit.ly/ILoveRedmiNote #Xiaomi Red heart #Redmi #ILoveRedmiNote
tista sen @tistathinks
My folks both in their 80's live with me. So pardon me if I don't get the dumbass jokes on corona and the blah don't panic it's happening elsewhere. I'm worried. And concerned. And you have to be extremely selfish and absolutely moronic not to be worried too.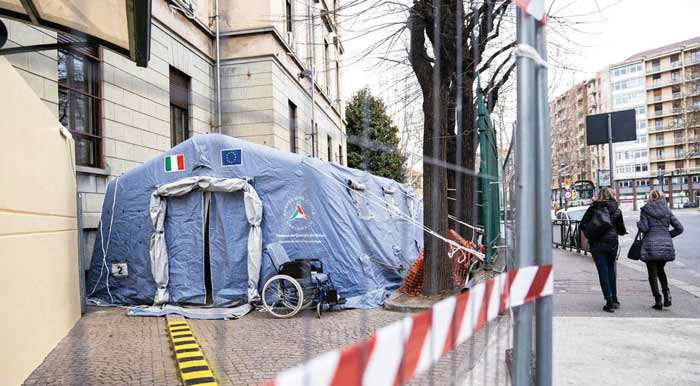 Haresh Chawla @hchawlah
Every nation seems to have overestimated their capacity to handle Covid and underestimated what China did. China digitally tracked citizens and imposed protocols and access controls at *individual* level. Tough to do elsewhere.

CANCELLED, POSTPONED, DISRUPTED…


Domestic: Goafest 2020, FICCI Frames 2020, IIFA Awards 2020, Zee Cine Awards 2020 (to be a televised only show), India Today Conclave, Xiaomi and Realme cancel on-ground launch of mobiles, opt for online events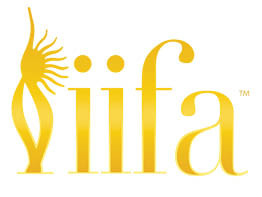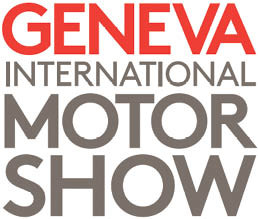 International: Cannes Lions on track but has back-up dates for October, those cancelled include Facebook Global Marketing Summit, 'in-person component' of Facebook's F8, 2020, Google News Initiative summit, Google I/O developer conference, South by Southwest, Mobile World Congress (MWC), Microsoft's Most Valuable Professional (MVP) Summit, 'IBM Think 2020' conference (digital version with streaming content & sessions on), 90th Geneva Motor Show, Electronic Entertainment Expo (E3); while events such as Google Cloud Next '20, World Federation of Advertisers - Global Marketer Week 2020, Dubai Lynx International Festival of Creativity have been postponed. The Adobe Summit has moved online, even as many awards properties such as The One Show have opted for virtual judging. Disneyland in California, for the fourth time in the amusement park's 65-year history, will fully suspend all operations.
Sports events: Indian Premier League postponed to April 15, 2020, others affected include Hero Indian Open 2020, ATP Tour (suspended for 6 weeks), BNP Paribas Open, NBA season, NHL season, PGA tour (to go on without fans), LPGA events in Thailand, Singapore and China, UEFA Premier League (behind closed doors), La Liga games, football leagues in several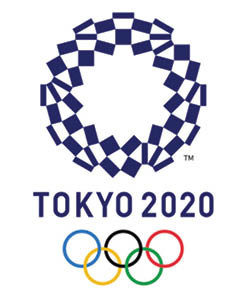 countries, ice hockey leagues all over Europe, Euro Cup, T20 Cricket World Cup. Fate of the Tokyo Olympics, set to kick off on July 24, 2020 not yet known though a record $1.25 billion worth of ads and 90% of inventory has been reportedly sold to the Summer Olympics broadcasters. (The Olympic Games are highly anticipated in Japan, pushing domestic sponsorship revenue to a record $3 billion, according to the IOC. It is more than three times the amount for any other Summer Olympics.)
(Based on industry reports and company information)