The Indian summer season is perhaps the peak season for brands across the board – from colas, juices and ice-creams to consumer durables and travel, companies pull out all the stops to leverage the sweltering season to gain consumer attention and drive sales. Adding to that is the Indian Premier League (IPL) that brings a plethora of advertisers, brand campaigns and product launches all competing for consumer eyeballs and wallet share.
2021 started on a good note with industry pundits expecting last year's COVID impact to be neutralised as brands bring out their best summer campaigns. The events of the past few weeks have hit consumers and companies hard as authorities strive to contain the massive wave of coronavirus infections, putting in place lockdown regulations bringing back the ghosts from the summer of 2020. Brands that were hit hard last year during the summer are finding themselves in an all too familiar situation, with this one looking a lot more horrific than 2020. It's back to the drawing board for companies in tourism, travel, F&B, retail and many other categories. Marketers are reinventing their plans and strategies to minimise the devastating effect of two summer lockdowns and are revisiting their messaging to remain sensitive and relevant to the needs of the consumer in this trying time.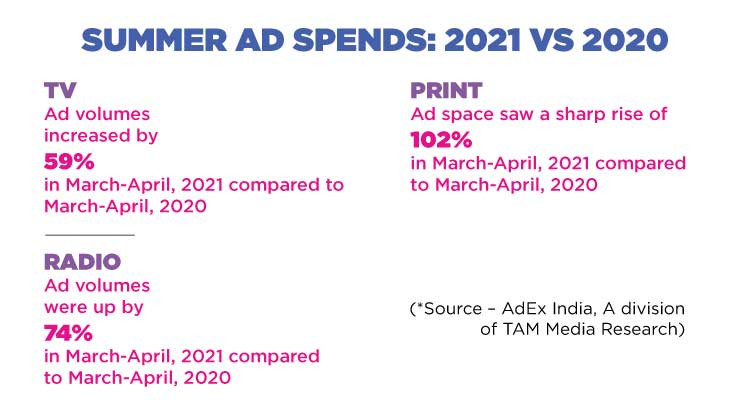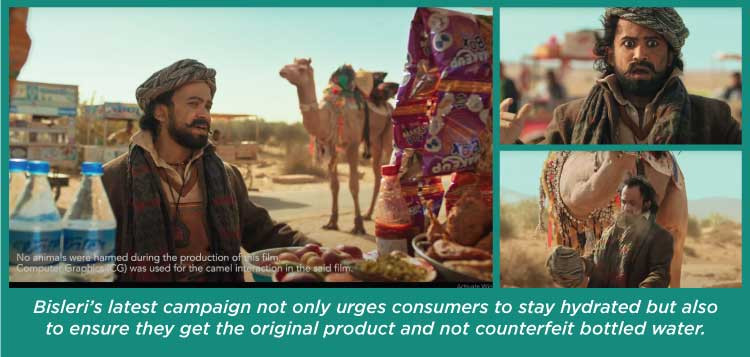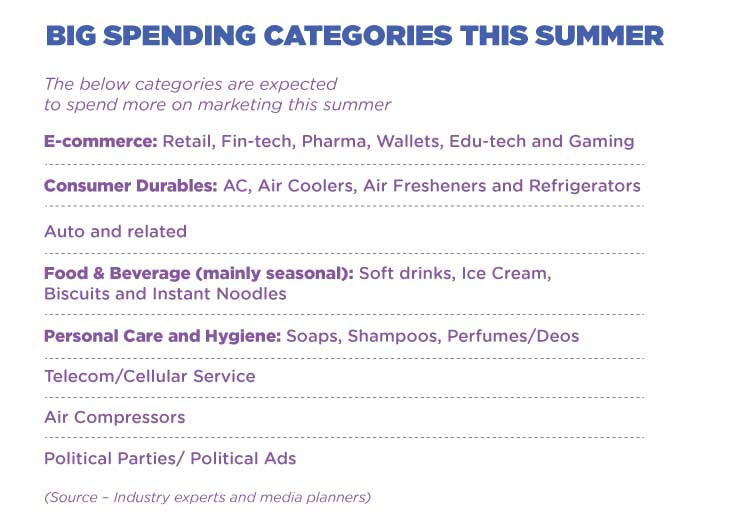 Recovery and lessons from 2020
Tourism vanished almost overnight as the lockdown was enforced in the last week of March last year. According to Abraham Alapatt – President & Group Head – Marketing, Service Quality, Value Added Services & Innovation, Thomas Cook (India) Ltd., travel was brought to a complete halt due to the closure of international borders, travel restrictions and lockdowns. "However, with the easing of restrictions and the pent-up travel demand for travel, we witnessed a gradual increase in demand for travel," he says. Alapatt explains that customers had earlier restricted their bookings to close-to-home staycations or 'drivecations' given the health and safety concerns. "We are now seeing a discernible shift from merely 'drivecations' during the earlier phase post reopening, to increased uptick for flight inclusive holidays – from Kashmir to Kochi - indicative of growing consumer confidence in air travel. Select international destinations like Maldives and Dubai also witnessed growing demand towards the latter part of the year. 71% respondents of our Second Holiday Readiness Report displayed confidence in air travel."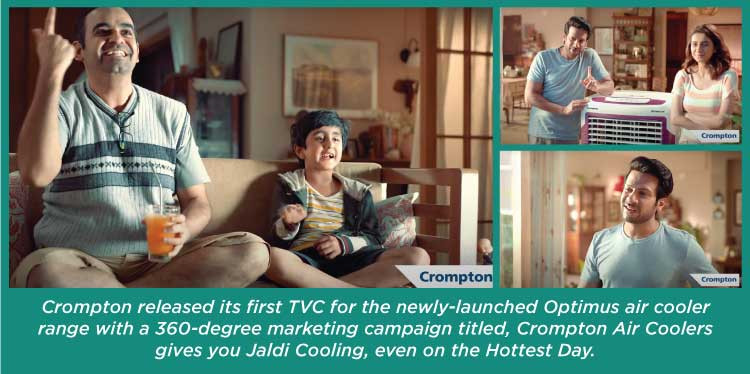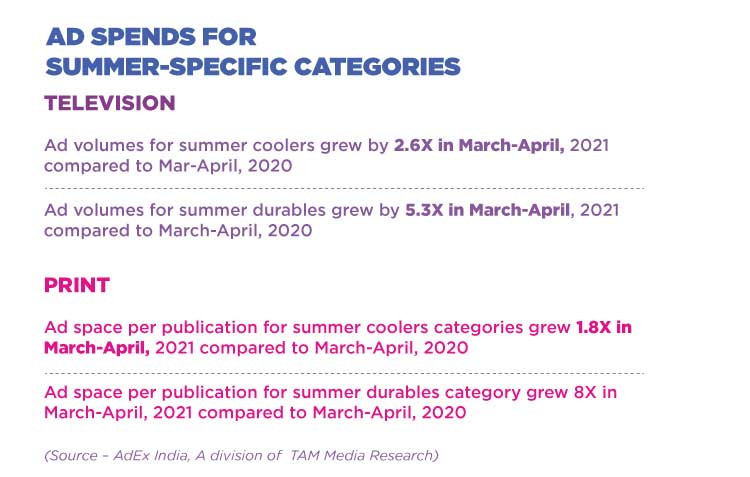 The fear of infections coupled with the lockdown restrictions also hit sales for categories like F&B, and ice-creams were no exception of course. Sanjay Sharma, Business Head—Dairy Products, Mother Dairy notes that their institution business was affected but the loss in modern trade business was compensated by e-commerce which grew by 3-4 times. He adds, "Ice-cream business was affected predominantly because a significant chunk of our business came from vending carts. We are one of the leading players in North India in vending carts. The people operating them went back to their villages due to the lockdown. They didn't come back last year. So, that business has absolutely vanished so last season was a real tough season for us." The other blow was with schools and colleges closed, buttermilk, lassi and milkshake on-the-go consumption came to a grinding halt. Sharma also points out, "One cannot discount the fear psychosis of not drinking chilled products even though governments and WHO kept clarifying that there is no link. It is very difficult once the 'WhatsApp University' is in spate because people, especially the older generation, believe whatever WhatsApp messages they receive."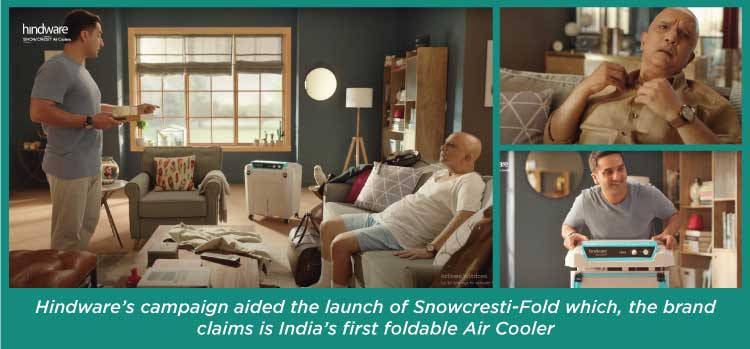 DÉJÀ VU FOR MARKETERS
With the pandemic setback of 2020 out of the way, brands were eager to start afresh. The promise of a new quarter on the back of a swift recovery led by the pent up demand and the festival fervour meant that brands were eager to make a splash. As the summer commenced, brands embarked on their marketing campaigns with renewed zeal buoyed on by the return of the IPL this summer in the hope of exorcising the ghosts of last year's lockdown. Now with the fresh wave of infections, brands are exercising sensitivity to the current crisis.
Rohit Malkani, Vice President, Marketing, Crompton Greaves Consumer Electricals Ltd. explains how the brand's campaigns have never wavered their focus on the homes of consumers. He says, "We believe that there will be some stress on account of the numbers increasing, but for categories like ours, the demand will be there. One of the things we've been picking up is the sentiment towards home. If the COVID numbers continue to rise, a big segment that gets impacted is what we call the renovations segment but the replacement segment, which is a fan or air cooler breaking down or not being as efficient as it used to be earlier, we see consumers in those segments going out and buying what's best for them." He is also clear that TV and Digital are going to be the linchpins of Crompton's marketing strategy. "These categories are mass products. TV has to be a critical part. Our digital marketing spends are projected to increase to 15% to 20% as the year pans out because a lot of consumer journeys are now starting on Digital."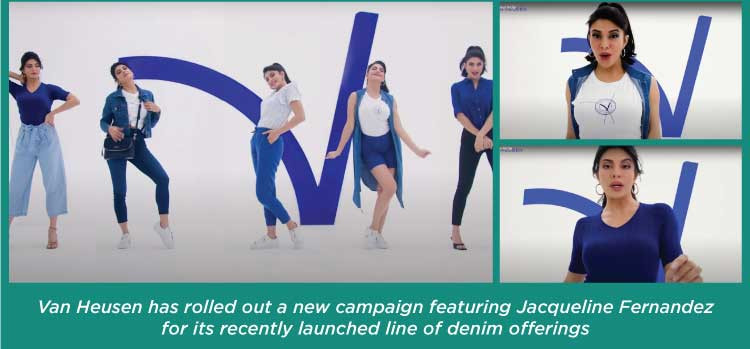 When the summer began earlier in March this year, beverage brands like Glucon-D upped their marketing ante especially as the weather bureau predicted higher temperatures than usual. For Tarun Arora, CEO, Zydus Wellness, which produces Glucon D, the summer contributes nearly 65%-70% of annual sales. "One of the key barriers for driving penetration of Glucon-D is an association with extreme exhaustion especially during summer. With Glucon-D's new campaign, we are trying to tackle this problem. The other change which we have planned this year is that we will be on air till the second summer to drive Glucon-D's business," he explains, asserting that the brand is looking at a long-term campaign this year.
For Panasonic, the way to counter the current uncertainty is by expanding the range of choices it provides to its customers. Shirish Agarwal, Head- Brand & Marketing Communications, Panasonic India, says: "We have seen the surge coming up so it's very important for us to ensure that we address this particular pain point of consumers. We have started an online demo platform. Someone who is still hesitant about walking into a store has the option to come to our website where they can book an appointment online, and we will take them through any product of their choice for a review over a video call. We have also launched our WhatsApp chat platform. We are taking all the measures into consideration keeping health and hygiene concerns of a consumer in mind." The brand is also looking at Television extensively to drive brand recall during this summer. "For our AC campaign, we are extensively present on Television as a platform, but Digital as a medium is crucial in the entire consumer decision journey, especially in the consumer durables category. Research is primarily happening on digital platforms. What we are doing is treating every touch point on the basis its merits," points out Agarwal.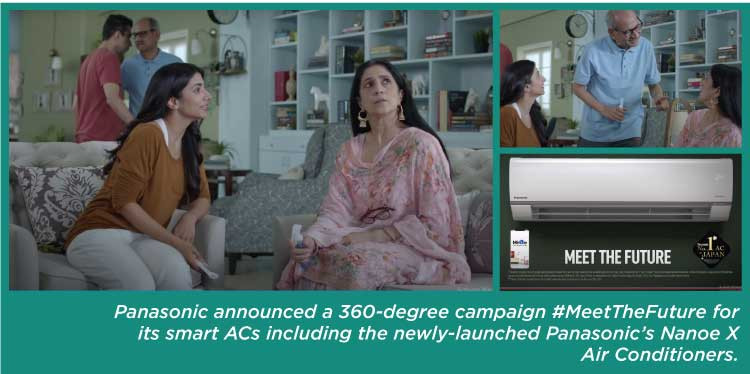 One category that is always active is the beverage space, which chooses the summer to launch new products and to roll out season-focused campaigns. Bisleri, the bottled water brand, recently launched its 'Samajhdaar Bisleri Pitey Hai' campaign to set itself apart from other relatively unknown players in the market. Angelo George, CEO, Bisleri explains the rationale saying, "The idea is to appeal to the intelligence of consumers to be diligent and choose a trusted brand like Bisleri as they all end up paying the same price." Despite the growing surge in cases, George believes that the business trends and the trade channels were reassuring. "While corporates are expected to be subdued for a while, we have ramped up our manufacturing in order to be closer to the market for agility. We have bought 150 plants spread all over the country and we've about 4,500 distributors reaching out to the consumers. The brand is ensuring its messaging resonates with consumers during this challenging time. "We are launching new campaigns because these are times when people need to be careful about building immunity and consuming the right kind of products, and be well hydrated. We've seen that there is a significant pick-up in e-commerce and we will continue to invest and build on these capabilities. We are also investing in automation and data analytics right now."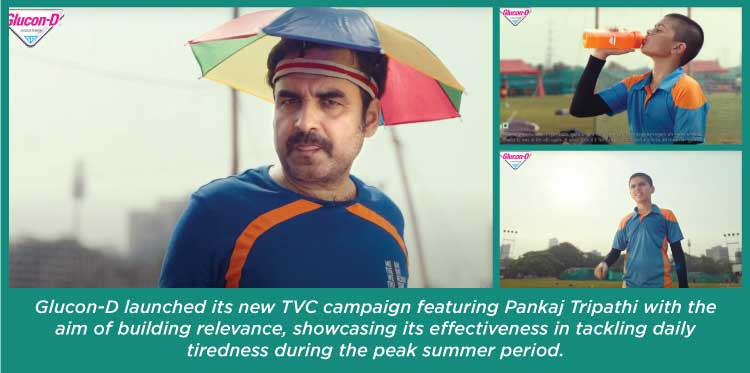 Capitalising on the summer demand
Mother Dairy relies on the summer for nearly 40% of its business through the year. Sharma says that the brand generates around 35% to 40% of its business between April and June. "Ice cream business is almost at 50% to 55% during summer. It's a major quarter for us. March 2021 was one of the warmest March months on record and we observed a growth in demand then. We've corrected the distribution model, reached out to many cities, appointed distributors and built the cold chain supply infrastructure. We undertook the entire take-home range, and changed the packaging, aesthetics, appeal, and rebranded it. We changed the packaging and strengthened the portfolio of take home range," he explains. The brand is also rolling out a full 360-degree campaign that will continue till the end of June.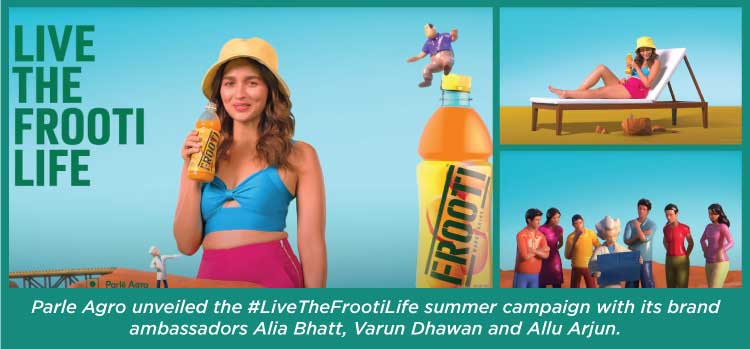 Speaking about the new restrictions brought on by the pandemic, Pratik Mazumder, Chief Marketing Officer, Club Mahindra says that people have been willing to drive eight to ten hours to travel to their resorts, choosing to drive long distances rather than take flights. With heightened concerns during the pandemic, the brand is seeing a higher capture ratio of people choosing to spend time within the resort rather than step out. "As we ensure social distancing norms in the resorts, we are encouraging our members to stay indoors. We are confident about the safety, sanitation and hygiene standards of our resorts," remarks Mazumder.
Speaking about the innovation side of things, Tarun Arora also tells us how Glucon-D has introduced a new variant to boost immunity for children during the pandemic. The company's newly launched Glucon-D ImmunoVolt is already seeing good traction among consumers.
Panasonic's Agarwal notes the increased importance of the consumer durables category especially refrigerators and air conditioners during the summer, and the brand accordingly adapts its marketing strategy. "There were times when we saw a lot of television sales, or other home appliances sales going up during Diwali, or especially in the period of March because of the bonuses people used to get. Our intent is to keep leveraging these events and engaging with our audience. We don't limit our marketing spends only to seasons but there are certain mediums that we might pick during the season. Therefore for example, you will see us being present on television during summer, or Diwali," states Agarwal.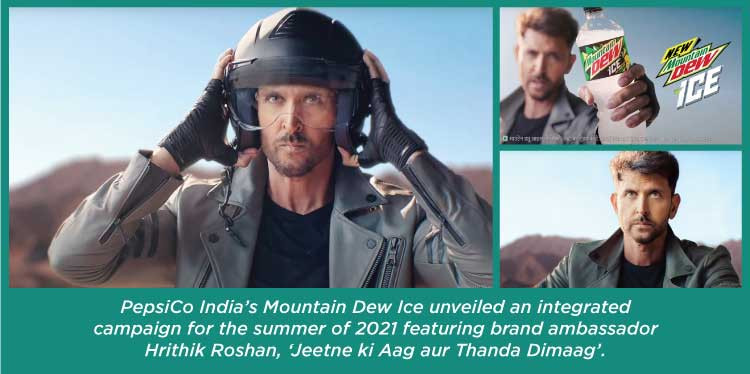 According to a spokesperson from Amazon India, with the onset of summer in 2021 and harsh temperatures across North & West India, ACs witnessed a 3X demand growth while refrigerators saw a 2X spike. The spokesperson adds, "Top performing segment in air-conditioners was inverter split ACs, while we saw an increase in demand for energy efficient models such as 4- & 5-star rated products across both refrigerators and ACs. More than half of the growth is coming from non-metros and tier II towns such as Lucknow, Kanpur, Panjim, Chandigarh, Indore and Gandhinagar."
Planning challenges during the second wave
It is extremely crucial to engage with the audience at a time when anxieties surrounding COVID-19 continue to dominate the discourse. As the pandemic rages on in the country, Mansi Datta, Chief Client Officer & Head – North and East, Wavemaker India expects categories like personal care, hygiene, food and beverages, household products, consumer durables, e-commerce, ed-tech, mobile handsets, banking, auto and financial products to be active during this season. With the focus shifting on consumer wellness and health, brands are revisiting their summer plans. "Market sentiment for summer campaigns was buoyant till March, but in April with rising cases, there is a need to now re-look into the marketing plans. The marketing budgets of brands do get altered with the lockdown. The demand for their categories drive investment decisions," she explains.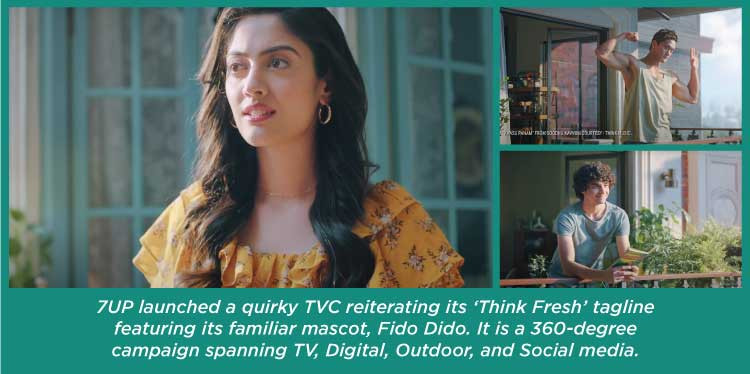 For a lot of brands that had scheduled campaigns and launches in April and May, plans have been either altered on placed on hold. Anand Bhadkamkar, CEO India, dentsu reveals that some brands were planning an aggressive push around a month ago, but with the new surge, they're choosing to take the more conservative path. "On a macro level, the economy is improving, and we definitely have a positive outlook as we move forward. We are expecting marketing spends to go up in the coming year, and in this quarter because it becomes quite important, from a spends' perspective, outside of festivals like Diwali." He also adds that brands will spend more than 100% of what they did last year, since the summer quarter was possibly the toughest period on account of the lockdown. "FMCG and consumer durables will be spending during this period and they will ramp up their spends. Newer categories like fin-tech or edu-tech, and e-commerce have been on the rise for a while." For some brands though there will be a more conservative approach, he adds. Speaking about the summer of 2020 in comparison with 2021, Bhadkamkar notes,"2020 numbers are not comparable for April to June quarter because they're really weak numbers. Brands are trying to get closer to their pre-COVID levels on their activity and spends. Comparing 2021 with 2020 will give a false sense of positivity, which is not the case because 2020 was one of the worst-affected quarters."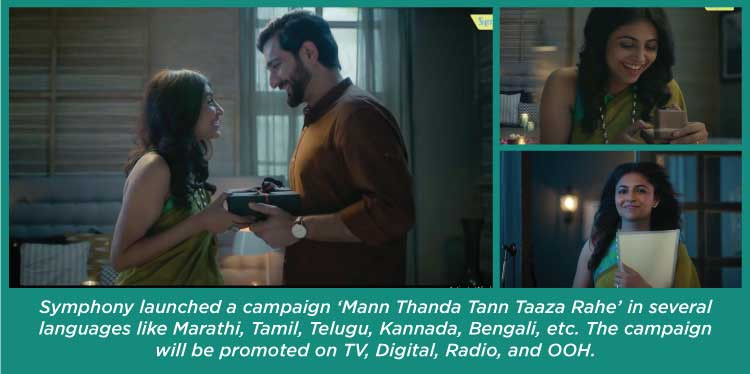 One of the ways in which the brands are trying to offset the uncertainties brought on by the second wave is by going hyperlocal. Datta says, "With technology, there's been an advent in pin code level planning. Precision at scale is the new mantra. It's not just about sharp shooting but the beauty lies in the ability to address these numerous cohorts of audiences and customising messaging that resonates with them. The immense possibilities of a hyper-personalised ad is just mind boggling and we have just seen the start of it."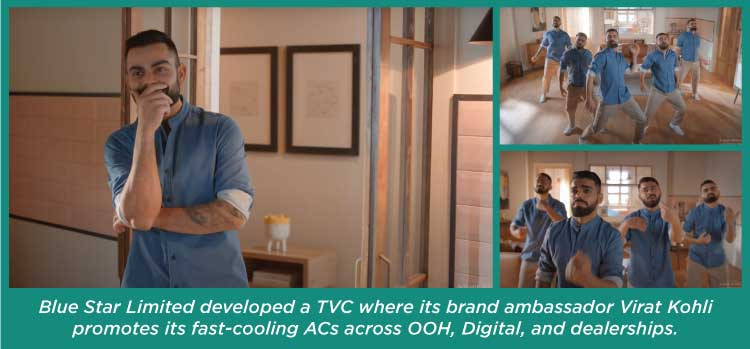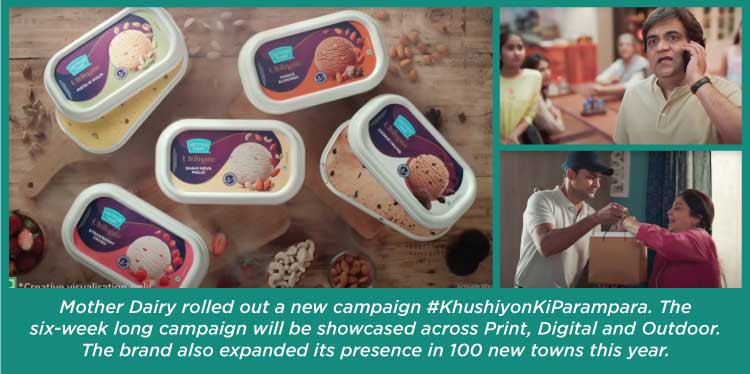 Chaaya Baradhwaaj, Founder & MD, BC Web Wise observes that the resurgence of the COVID-19 virus has not affected the committed spends yet. She notes that 2021 is important but the summer is not going to be easy for any business due to the second wave. "It is going to impact demand. We can envisage the focus to shift on e-commerce, OTT, and mobile marketing," says Baradhwaaj.
Media agency leaders and marketers opine that this summer is going to test brands, perhaps even more than last year's season. While the overall belief is that the industry will weather this storm, it remains to be seen just how long the wave will last and just how much of an impact it will have on the industry. Industry leaders are optimistic and expect that ad spends and campaigns will be back soon once the surge is controlled.