It was the year 2015 when Ram Sevak Sharma took over as the new Chairman of TRAI (Telecom Regulatory Authority of India). In the preceding years before this role, Sharma served stints with various top government departments, dealing with IT-related programmes.

Notable among them was his role as the Director General and Mission Director of the Unique Identification Authority of India (UIDAI) during 2009 to 2013. Under Sharma's command, TRAI has seen a new era of regulatory interventions. Over the last five years, TRAI has been in a persistent overdrive mode--a reflection of Sharma's leadership style.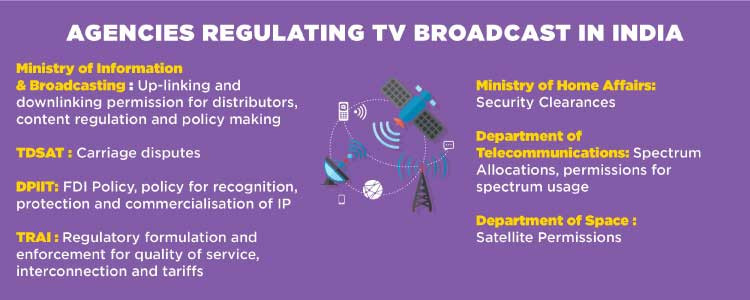 (Credit: Koan Advisory Group)

Such has been the frequency of regulatory interventions that some experts feel that telecom and broadcasting sectors now appear to be 'over regulated'. Sharma's contribution to TRAI from 2015 to 2018 ensured that he became the first TRAI Chief to get another term. In 2018, the union government extended the term of Chairman RS Sharma till September 2020.

"The Appointments Committee of the Cabinet (ACC) has approved the reappointment of Shri Ram Sewak Sharma, IAS (retd) as Chairperson, TRAI for a further period beyond 10.08.2018 upto 30.09.2020 i.e. the date on which he attains the age of 65 years or until further orders, whichever is earlier," stated an official order.

Sharma's new term, which comes to an end on 30th September 2020, is no different from the earlier one. It is also replete with a slew of new regulatory policies aimed at 'intervening on behalf of the customer'. But in doing so, Sharma has been on the receiving end of some sharp criticism.

For example when TRAI released a consultation paper on floor rate for data service of the operators, Rajan Mathews, the former Director General of Cellular Operators' Association of India (COAI) openly demanded that TRAI should keep the regulations at the bare minimum, unless there was a dramatic breakdown in market forces.

Finally TRAI shelved the idea of putting in place floor prices for data and voice tariffs to help the industry tide over its financial crisis. According to industry observers, TRAI, which regulates both the telecom and the broadcasting sectors, has treated the latter as a little step-child that needs to be made to toe the line by wielding the rod.

Contrary to Sharma's belief, this prescriptive regulatory mechanism has not allowed the sector to play to market forces of demand and supply, say industry observers.

In this year alone, TRAI has locked horns with broadcasters on two occasions. In January 2020, TRAI issued new rules on the pricing of TV channels, packages and cable and DTH services aimed at bringing down the monthly charges and promoting choice.

While the cable and DTH operators have largely implemented the new rules, broadcasters resisted, and instead approached Bombay High Court for an urgent stay on the matter.

In April 2020, TRAI recommended a major overhaul in the governance structure and operational framework of Broadcast Audience Research Council (BARC) India, the joint-industry body for TV audience measurement.

"The truth is that ever since TRAI was handed over the responsibility of the sector on the basis of a court directive in 2004, it has resorted to a step-motherly treatment towards the broadcasting sector. Over 16 years, this has made the sector uncompetitive, restricted growth and disincentivised innovation and investments," said a senior broadcasting executive on condition of anonymity.
Regulations and Sectoral Development
Some experts even say that over time, many regulatory frameworks have been ineffective or counterproductive to sectoral development. The Economic Survey 2019-20 highlighted around 10 sectors where regulatory interventions have undermined markets.

It also recognises regulatory distortions as one of the key causes of India's poor performance on the Economic Freedom Index.
However, Sharma's strongest legacy includes the implementation of the New Tariff Order 2017, which was rolled out in February 2019 after years of litigations and delays. While the framework claimed to put the customer at its heart, striving for transparency and allowing consumers to only pay for channels they watch, the mechanism has not lived up to its ideals.

Contrary to its stated objective to reduce cable bills, the NTO led to an average increase of 25% in cable bills, causing 26 million pay TV users to cut the cord as stated by the KPMG M&E Report 2020, wiping out an estimated Rs 85 billion in pay TV revenues.

According to reports, the collective cost to the broadcasters was over Rs 1,000 crore in just communicating the changes introduced by NTO to the consumers.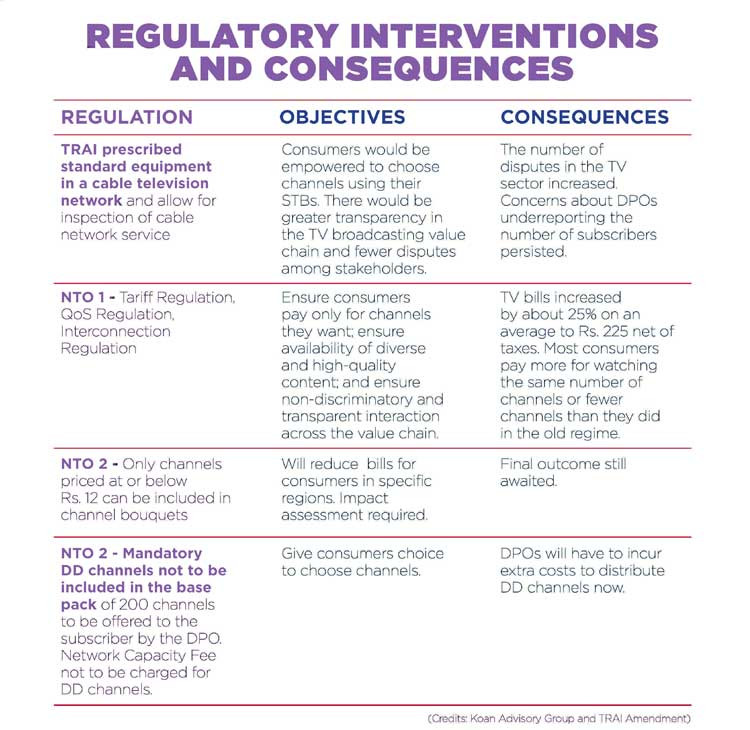 According to some reports, businesses had to rejig operations in order to meet new compliance requirements, when they should've focused on improving quality of consumer experience and content. The compliance burdens impacted subscription and advertising revenues, and multiple channels closed down subsequently.

If we look at the impact on the telecom sector, it's no different. It is well known that India's telecom companies have been competing with each other for a few years now, bringing down costs to record lows. In 2018 when TRAI came up with a regulation about predatory pricing in the telecom sector, Bharti Group Chairman Sunil Bharti Mittal and Vodafone group CEO Vittorio Colao criticised TRAI's regulation and said they were left with no option but to challenge it in a court of law.

While Bharti and Idea moved TDSAT against the TRAI rules, Vodafone challenged them in the Madras High Court, alleging that the order would result in an unfair advantage to Reliance Jio.
Need for Well Designed Regulations
There is consensus across telecom and broadcasting sectors that well-designed regulations should weigh the costs and benefits of interventions. The Economic Survey 2019-20 describes how poorly designed interventions can distort markets and negatively impact consumer and producer welfare.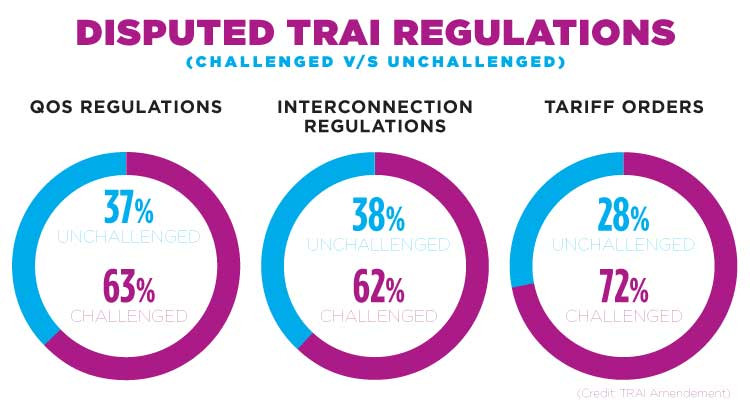 If we look at the present day broadcasting industry, deficiencies in regulatory design have trapped the TV sector in a vicious cycle of drafting regulations, litigating upon them and amending them.

According to a report by the Koan Advisory Group, from 2004 to 2020, TRAI issued 77 regulations and amendments. These include 36 Tariff Orders, 21 Interconnection Regulations, 7 Register of Interconnect Agreements Regulations and 13 QoS Regulation. Some regulations were notified but subsequently withdrawn.

The report also states that the government has already proposed to deregulate some of the sectors discussed in the Economic Survey, such as agriculture and power. The TV sector is another instance where a modern and agile governance framework could yield better outcomes.

The report further states that this sector has evolved significantly since 2004 and access to TV broadcasting is now widespread and therefore it is imperative for policymakers to prioritise improvements in quality of content and QoS.

"As Sharma walks away from the centre stage, it is important to credit him for the things done right during his tenure. The digitisation of the cable TV industry starting 2010 is certainly worthy of applause. His legacy, however, will also be a strong testament of overreach in an industry that was brought to its knees by overregulation, micromanagement and was left to bleed in the wake of the coronavirus pandemic", says Farah Bookwala Vhora, Author and Communication Expert.
Mitigating Concerns
Addressing concerns raised by stakeholders regarding BARC, its structure, neutrality and reliability of the existing rating system, Sharma recently said that it necessitated the value of the existing TAM Media Research (an audience measurement analysis firm) and TRP in India.

During a conversation with Kailashnath Adhikari, MD, Governance Now, Sharma said that issues of panel expansion and panel tampering have been raised and require immediate attention as these can cause harm to the stability of TAM and television ratings.

"With advancement in technology, the rapid changes have given rise to new issues along with new values to explore, update and improve credibility of the TAM system. After due consultation process TRAI forwarded the recommendation of review of TAM to MIB (ministry of information and broadcasting) on April 20, 2020," said the TRAI Chairman.

It must be mentioned that some important recommendations of TRAI include the need for structural reforms in BARC to mitigate conflicts of interest, bring credibility, transparency and instil confidence among all stakeholders in the TV audience measurement rating system, create credible and accurate collection of data and encourage multiple data collection agencies.

"The competition between these multiple data collection and processing agencies would bring in new technologies, research, methodologies and methods of analysis and better ways to ensure data quality", Sharma had stated. He also added that it was on TRAI's recommendations that BARC was constituted and it is the sole provider of TV rating services on a commercial basis.