Last week, IMPACT unveiled its Digital Power 100 list for 2020 featuring the most influential names and towering personalities across the digital ecosystem. Given that the digital ecosystem is so diverse with different kinds of leaders, in its third edition, IMPACT further classified the list across four categories. The four lists feature the top entrepreneurs, investors, business leaders, thinkers, and enablers in technology, business management, marketing, digital media and other related areas. From names like Reliance's Mukesh Ambani and Bharti Enterprises' Sunil Bharti Mittal to HUL's Sanjiv Mehta and CVL Srinivas of WPP, the list lauds the achievements of the most influential digital personalities across disciplines and areas of expertise for their role in shaping the Indian internet and digital space.
Considering that Digital is an ever-evolving and rapidly growing ecosystem, especially in the context of the past pandemic year, the role these visionary leaders have played in transforming the way Indians work, live, learn and unwind has become more evident than ever. In its latest edition, therefore, IMPACT decided to acknowledge the contributions of stalwarts in different capacities – technology, business, marketing and digital media and related areas. Thus, while it encapsulates towering leaders like Ambani and Mittal, it also duly notes the achievers of marketers who are changing the game like Ravi Desai, Director Mass & Brand Marketing for Amazon India, Atit Mehta, Marketing Head at Byju's and Falguni Nayyar, Founder & CEO of Nykaa.
The Indian digital growth story
If one were to look back at where India was in the digital scheme of things from the year 2010 – the internet was mostly synonymous with the likes of Rediff.com and Yahoo and start-ups such as MakeMyTrip had only just taken flight. Then came the entry of large e-commerce companies like Flipkart, Myntra and Amazon after 2010, gradually changing the way India made its purchases. Aside from e-commerce, sectors like ed-tech, gaming, media and entertainment also made its way into consumers' lives around 2015. A couple of years down the line, food delivery apps, OTT and even dating platforms flourished. It was clear that the opportunities and avenues Digital offered were limitless.
With Reliance Jio, India's digital ambitions hit a new record. Low data costs and deeper internet penetration in non-metros and rural areas saw the company amass a 50 million subscriber base within less than three months. What has since followed is a revolution of sorts in the Indian lifestyle, in which Digital has played an ever-increasing role. That lifestyle is no longer limited to top cities or metros, with even rural consumers now being able to access products, content and services at their fingertips.
With this kind of rapid advancement in the digital space, it is no wonder then that India's core digital sectors are set to double in size by 2025, according to a UN estimate. The estimate produced in a UN report said India's fast-growing telecom and digital space could see a faster rebound as global venture capital firms and technology companies continue to show interest in India's market through acquisitions. Case in point - Facebook and Google's investments worth $5.7 billion and $4.5 billion respectively in Jio Platforms in 2020. India's digital growth story has already taken off, and looks set to make a major impact on the world stage.
The IMPACT Digital Power 100 Jury
The jury that selected the technology list was headed by
Dr Kiran Karnik, Former President, Nasscom. Other jury members were Gowree Gokhale, Partner, Nishith Desai Associates; Mahavir Pratap Sharma, Chairman, TiE Global; Rajat Tandon, President, Indian Venture Capital and Private Equity Association (IVCA); Sameer Garde, President India and SAARC; and Shiv Shivakumar, Group Executive President, Corporate Strategy & Business Development, Aditya Birla Group.
Here's a look at the industry's game changers and revolutionaries who are spearheading India's digital growth story.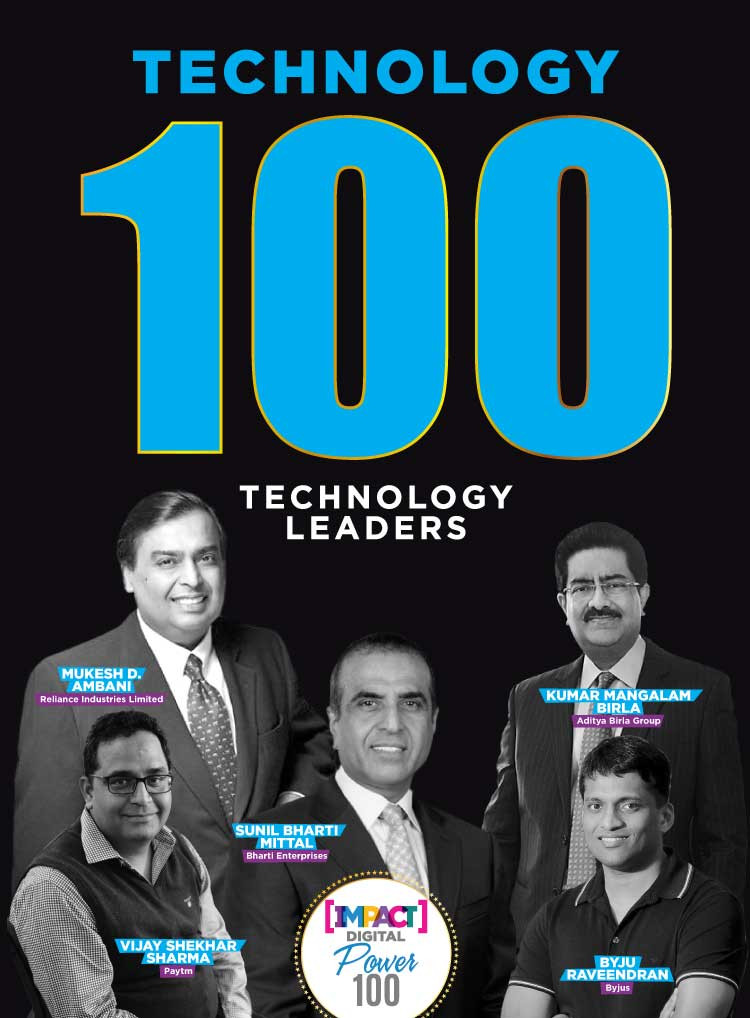 The Technology 100 list features leaders who invested in the Digital infrastructure or pioneered the concept of anything Digital who we would like to call the original Digital visionaries of the country. It includes the most interesting, innovative, and influential leaders shaping the Indian technology scene, whether that's farsighted founders building unicorns, the investors who have made that possible or heads of Indian IT firms that have gone global.
The first name on this list is that of Mukesh D. Ambani, Chairman & Managing Director, Reliance Industries Limited whose Reliance Jio Infocomm has single handedly been responsible for the mobile internet and telecom revolution in India, bringing 4G to the masses. Thanks to Jio, India offers the cheapest mobile data rates globally which has enabled countless business transformations.
He is followed by Sunil Bharti Mittal, Chairman, Bharti Enterprises who pioneered the mobile revolution in India from one city in 1994 and now has presence in 18 countries. Mittal is a well-respected name in global telecommunications circles and his company Airtel is India's second largest telecom operator.
The third name on this coveted list is that of Kumar Mangalam Birla, Chairman, Aditya Birla Group whose telecom company Idea Cellular was one of India's top telcos even before merging with Vodafone. Birla leads one of India's largest conglomerates and has been instrumental in raising the Group's turnover from $2 billion in 1995 to $48.3 billion in 2019. The others on the list (in order of ranking) are as below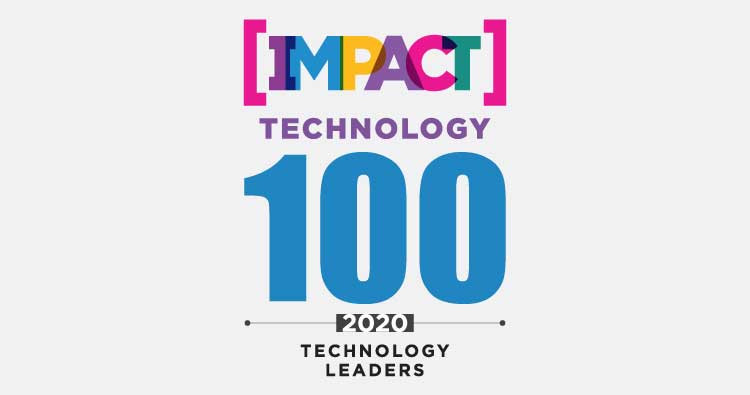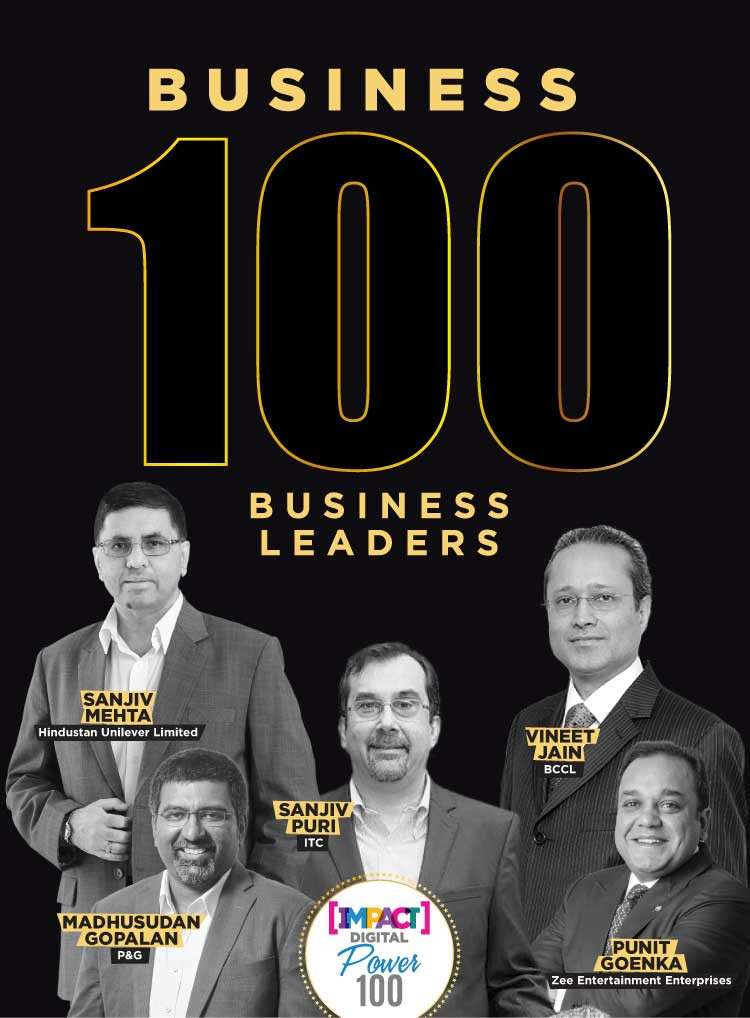 The Business 100 list has leaders who had committed in a big way to the Digital revolution that was taking place in the country and went on to further build upon it. They acted in time and now are reaping the benefits of their early movement into the digital sphere. It comprises promoters and heads of media companies that have pioneered the digital revolution in the country through their vision, passion, and commitment. It also has names of the top leadership of companies (advertisers), which supported digital media through their innovations and investments as the marketing tool.
The top three names on this list include Sanjiv Mehta, Chairman & Managing Director, Hindustan Lever Limited who is leading the largest FMCG company in India. Mehta has been responsible for making Hindustan Unilever (HUL) India's third-most valuable firm in terms of market capitalisation in 2020. In 2019, Mehta spearheaded an end to end digital transformation program with over 80 experiments to propel HUL's digital journey.
Next on the list is Sanjiv Puri, Chairman and Managing Director, ITC Limited who has had over a three-decade long career at ITC where he handled a range of responsibilities in manufacturing, operations, information technology and digital technology. Last year, while addressing shareholders, Puri unveiled a plan to incorporate Industry 4.0, artificial intelligence, big data, Industrial Internet of Things (IoT) and machine learning across all ITC businesses including supply chain and logistics to enhance operational effectiveness.
The third position has been taken by Vineet Jain, Managing Director, Bennett, Coleman and Co Ltd who along with brother, Samir Jain runs one of India's largest media conglomerates which includes English dailies, English language news channels, largest commercial radio network and a wide-ranging digital network. Times Network's digital arm, Times Internet today is believed to reach 550 million monthly active users who spend billions of minutes on BCCL platforms. The others on the list (in order of ranking) are as below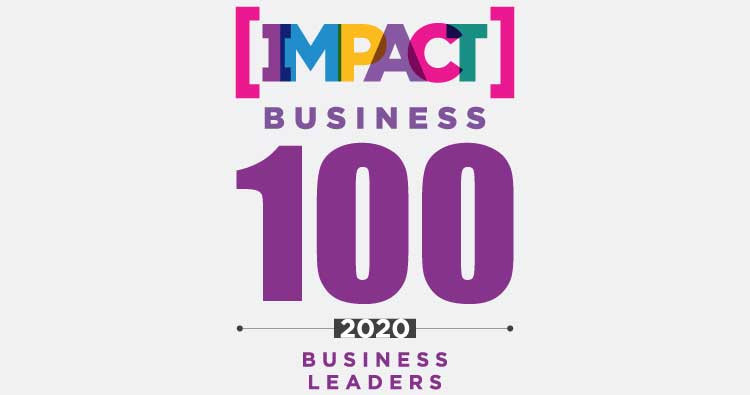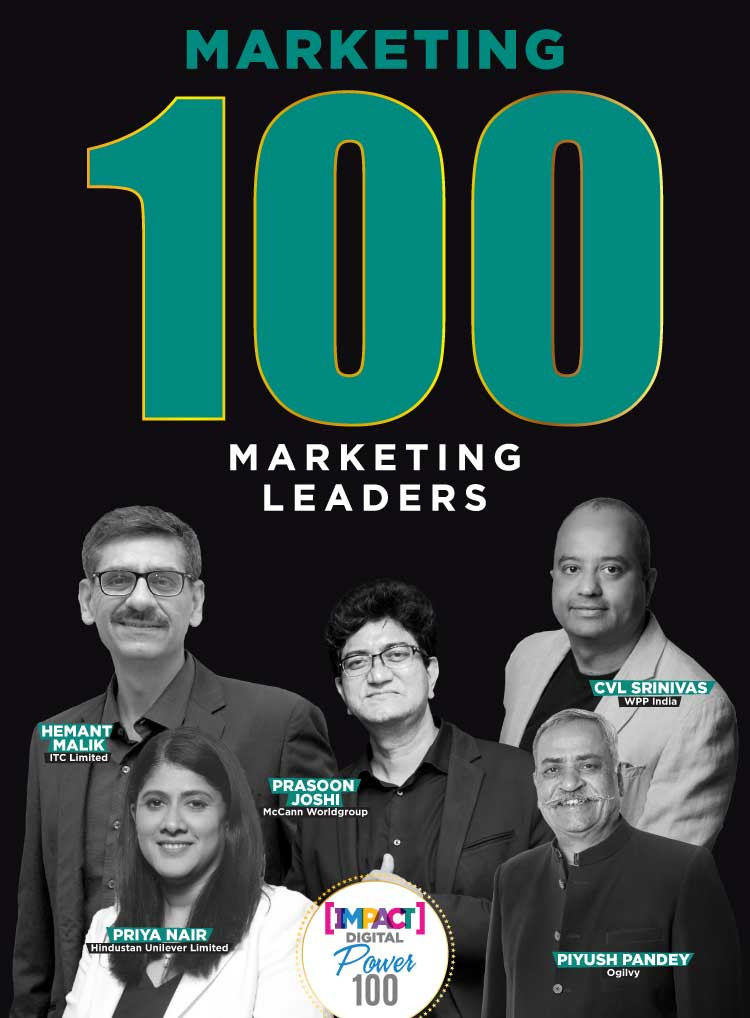 The Marketing 100 list names 100 most influential marketing and agency leaders in India based on their contribution to the growth of digital marketing, their industry and internal influence. They realized it pretty early in the day that Digital was the future and leveraged it exceptionally well.
Some of the top names on the list include that of Hemant Malik, Divisional CEO, Foods Business, ITC Limited who with 30 years of experience under his wing, spearheaded lifestyle retail operations, FMCG sales and showed a demonstrable ability to launch products according to changing trends. Brands such as Aashirwaad, Bingo, Sunfeast, Mint-O under his leadership, have leveraged digital mediums to successfully evangelize their messaging.
Second name on the list is of Prasoon Joshi, CEO & CCO, India & Chairman, Asia Pacific, McCann Worldgroup. Joshi wears many caps in addition to leading McCann Worldgroup which has repeatedly won top accolades at Cannes Lions. An author, lyricist, National award winning writer, Joshi is also the brain behind unforgettable ad campaigns of brands such as Reckitt Benckiser, Coca Cola, MasterCard, J&J, Perfetti, Nestlé, GM as well as social campaigns for polio eradication, malnutrition and women's empowerment.
Another prominent name on the list who is on the third position is CVL Srinivas, Country Manager, WPP India, a veteran with over two decades of media and advertising experience, Srinivas helped establish Maxus for GroupM/WPP in India and Asia Pacific. He helped chart a new course for GroupM's successful journey in India and South Asia while incubating several path-breaking initiatives and championing a transformation programme at GroupM South Asia to make it a future-ready organisation. The others on the list (in order of ranking) are as below.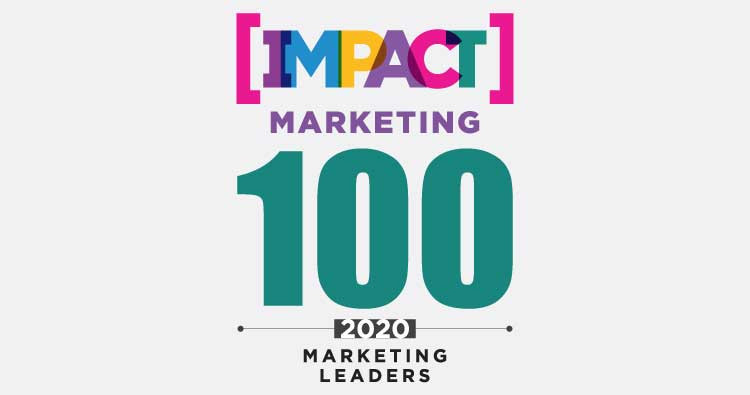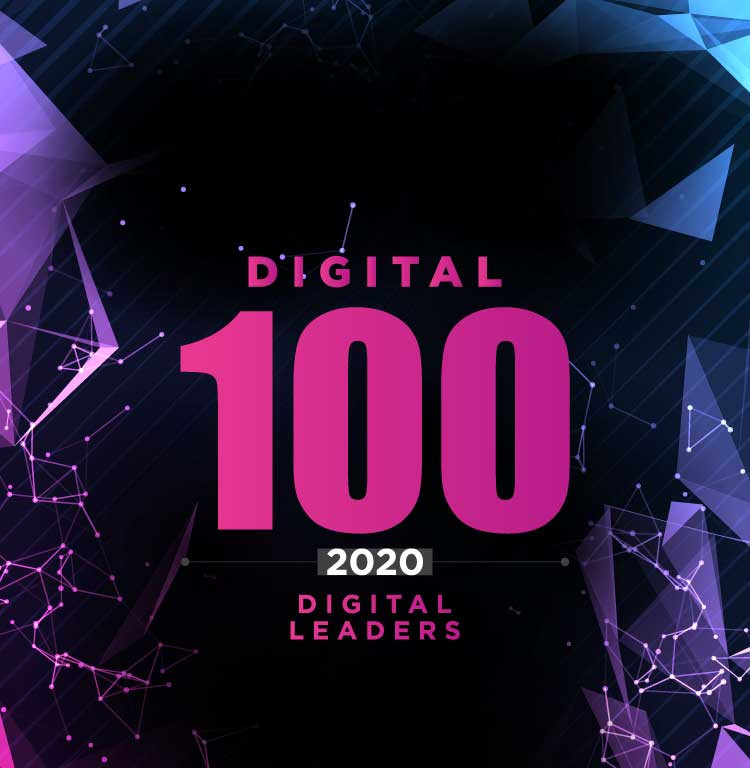 The Digital 100 list comprises game-changing leaders who are at the forefront of transformation within their organizations through technology and innovation. These are leaders who are contributing to the Digital ecosystem in a big manner and have innovated at every step of the way. Covid-19 has advanced the Digital takeover in India by many years and here are names which have adapted themselves well to the changing times and set an example for the others to follow.
(The list has no ranking).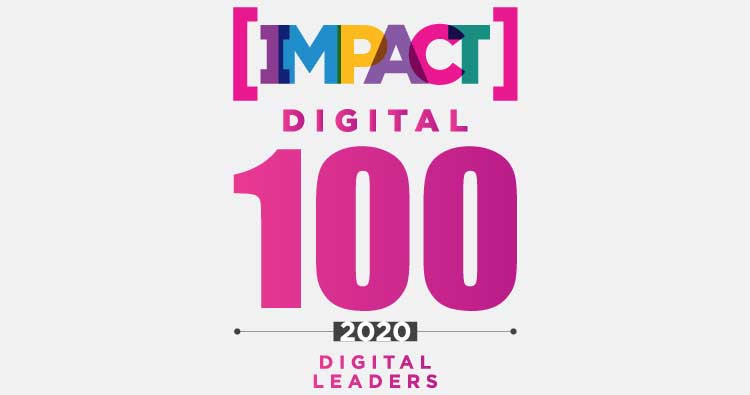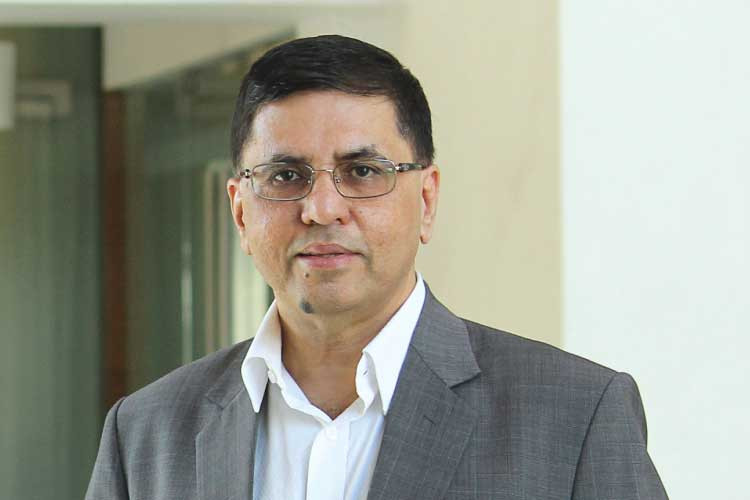 "I am delighted to accept this award. I think what this epidemic has done is accelerated the digital journey. Many of the citizens have moved online for the first time, whether to get news or to source essentials. So, just like Y2K gave a fillip to the Indian IT industry at the beginning of the millennium, the present crisis could be used to digitally connect the nation. And I'm so pleased that at Hindustan Unilever, we started working on what I call as the Reimagine HUL agenda nearly about four or five years ago with an idea that we will use data and technology to bring about a profound change in terms of how we interact with the consumers and give them a better experience."



"I am pleased to be part of the Impact Digital Power List. It is a recognition of the Times Group's evolution from being a purely Print business to a platform agnostic media conglomerate. Google was founded towards the end of 1998. Facebook in 2005, but the Times of India went digital as early as 1997. It is this pioneering zeal that has kept us in leadership position throughout 182 years of existence. Most of the world rightly knows us as leaders in news. But, we are much more than that. Times Internet is India's largest digital consumer products company. It reaches 80% of India's digital audiences every month, and is only behind Google and Facebook in terms of user reach."
Vineet Jain
Managing Director, Bennett, Coleman Co Ltd



"Digital has now taken centrestage as far as the consumer journey is concerned. At Nestle, all of our brands be it Maggi, Nescafe, KitKat or Milkmaid, they are all interconnected with the digital space. In fact during this pandemic, we've made very strong strides in connecting ourselves with the consumers digitally and very efficiently. Our 'Ask Nestle' site which is a nutrition platform gets more than seven million views from humble origins of just about 100,000-200,000 last year. I am glad you have chosen leaders in support of the digital revolution that the country is witnessing. Thank you very much for the honor."
Suresh Narayanan
Chairman & Managing Director, Nestle India



"I accept this award humbly on behalf of my incredible RB Hygiene team that works on e-commerce, digitization and digital marketing. We've been on this journey for the last three years with all seriousness and intent. From a company point of view, for all of us in the industry, it's a major opportunity for India and for Indian industries to really leverage this inflection point, and take our businesses to the next level. Personally I would say it has also been a fantastic journey for me because I have gone back to being a student and have been taking classes in digital marketing. They didn't teach you this in your MBA classes, so we are all learning."
Narasimhan Eswar
Senior Vice President, South Asia, Reckitt Benckiser Hygiene



Thank you, exchange4media for this recognition. And I know this recognition is not for R S Sodhi, this recognition is for the digital team of Amul i.e. the young team, because they've been doing such a good job. My contribution may have been minimal. And during COVID we have seen the importance of digital and it is only going to increase further. With it the responsibilities of the creators are also increasing and we have to use Digital media carefully. Right from generating apps for milk collection for 3.6 million farmers to enabling the payments via digital, we have started using the digital power for the benefit of rural India as well."
R S Sodhi
Managing Director, Amul (GCMMF)



"It's always a pleasure to be part of the exchange4media celebrations, acknowledgements and awards. It has been a long journey and in my journey exhange4media has always been beside me. You have seen me grow and I have seen the organization grow. So, that's how long back we go. Thank you once again and congratulations for having this event even in these difficult times. My best wishes and congratulations to all the winners."
Prasoon Joshi
CEO & CCO, India & Chairman, Asia Pacific, McCann Worldgroup



"Thanks Annurag, Nawal and exchange4media for this. It's a privilege and honor to be on this list. And it is on behalf of the team back at Dentsu, our clients that I accept this award. 2020 has been a difficult year but digital definitely has taken a leap in the past many months. So, I think the current year is also going to be exciting in that sense. Congratulations to all winners."
Anand Bhadkamkar
CEO India, dentsu



"A big thank you to the editorial team at e4m for selecting me to be part of the Digital Power 100 on behalf of the digital team at Hyundai India. I think 2020 was a phenomenal year. It reset a lot of our thoughts, beliefs and behaviours, and obviously any work on digital has been at the forefront from all the brands and Hyundai India. I also congratulate all the other marketing leaders on the list. I think all of us have stepped up in our communication and in our empathy with our consumers and followers on social media."
Virat Khullar
Group Head Marketing, Hyundai Motor India



"A big thanks to Annurag, Nawal and the entire e4m team for giving me this opportunity and organizing this event in the same spirit as it was conducted in the last few seasons. I think it's a commendable job. Congratulations to all friends, everyone on this list, really honored to be a part of this prestigious one. And I really accept this on behalf of our team at GroupM who has really got us to where we are, successful in all aspects."
Siddharth Parashar
President - Investments and Pricing, GroupM



"Thank you for the honor. And thank you to the entire e4m and Impact team, it has been a wonderful journey, and I think digital has changed completely this year, and I'm looking forward to it going to newer heights in the next year as well as in 2022. So, I wish everybody luck."
Priti Murthy
CEO, OMD



I'm absolutely honoured and delighted to be included in the IMPACT Digital Power 100 list along with so many distinguished individuals who I greatly admire. To me personally, there couldn't have been a better way to start this year. Both personally and professionally 2020 can be described as a transformational year. The pandemic gave us a lens into the future and we also learned to never let a crisis go waste. I am a believer that 2021, even though we are not out of the woods yet, will mark a great year. Here's to making sure that we continue digging, and if we keep digging, there is always light on the other side of the tunnel.
Ritesh Agarwal
Founder & CEO, OYO Rooms



Thank you exchange4media, Annurag, Nawal, and the jury members, for this recognition. And it's a lot to do with the brand Cisco, which has been a very strong brand in India helping the government, and large enterprises and smaller medium businesses. And I'd like to say thank you to my own team members, as the last year has like for everybody else has been pretty tough for all of us. And we couldn't have gone through that year and come out where we are right now without the help of our teams, our customers, our partners, and every one of the stakeholders, so thank you so much.
Sameer Garde
President India & SAARC, Cisco



Thank you so much, exchange4media. It's an honour to be here. It's been a tough year, we all know that. And this actually goes to what we call 'food warriors' who actually stood by all the issues that we had in the last year. It was good for our business, but I think it was one of the most difficult years we've had. So, thank you very much for this, really honoured.
Hari Menon
Co-Founder & CEO, Big Basket



Thanks for having me on the IMPACT Digital 100 Power list. As you know, our goal at Pepperfry is to spark a feeling called 'home' across the world. We are doing that one sofa at a time! And with the help of the thousands of merchants and manufacturers who work at Pepperfry across the various regions of India. This one thing that we are really proud of at Pepperfry is the fact that we've helped thousands of people get livelihoods. We will continue to look to expand across geographies, categories and segments, so that we grow and thrive as a business over the next few years.
Ambareesh Murty
Founder, Pepperfry


It's always great to be acknowledged by a forum like exchange4media. So, thank you to the team and the jury for giving me this honour. And largely I think it's the team that is driving things and I'm just receiving this honour from you on behalf of everybody, so thank you so much and all the best.
Anuj Khanna Sohum & Anuj Kumar
Founder, Chairman & CEO, Co-Founder, Chief Revenue & Operating Officer, Affle