For most people, it's the first thing you look at when you wake up and the last thing you check before you go to sleep. It's your constant companion and guide. From news and social media, to paying bills and operating bank accounts, to ordering food and groceries, buying clothes and books, watching movies and shows on OTT platforms in the language of your choice and much more – everything can be done within minutes, sitting right where you are, with just a few taps on the mobile phone. And this is no longer restricted to just the urban populace living the 'fast' life in the metros.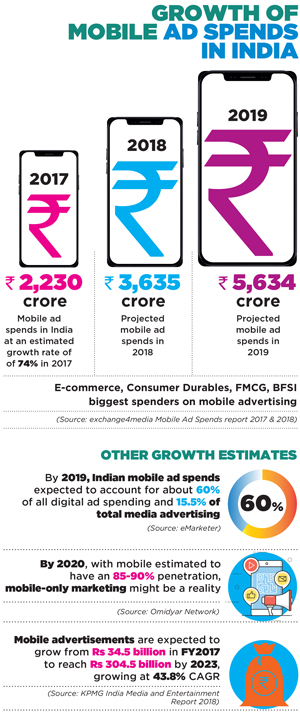 Indeed, as Rajan Anandan, Vice President, Google India and South East Asia noted at an event in Mumbai recently, there has been a 4x growth in rural Internet users since 2012 and of the 390-odd million Internet users in India, 330 million (around 80%) access the Internet on their mobiles. This number is expected to grow to 500 million by 2020. In fact, he pointed out that regional language Internet users in India (234 million) have already overtaken the number of English language users (175 million), and are expected to account for nearly 75% of India's Internet user base by 2021. Yet another report by eMarketer reveals that smartphone users in India account for 337 million, growing at 16% year-on-year, with a 75% growth witnessed in the last three years.
No doubt then, in the world's fastest growing Internet and smartphone market, where users spend an average of 4.5 hours a day on their mobile (according to a report by Kantar IMRB), mobile marketing presents a lucrative, cost-effective, interactive, and measurable option for brands to reach both urban and rural consumers anywhere, anytime. As per the exchange4media Mobile Ad Spends report 2018, mobile ad spends are estimated to grow by 63% in 2018 to reach Rs 3,635 crore, with a projected growth rate of 50-55% in 2019.
THE CASE FOR A MOBILE-FIRST STRATEGYFIRST TOUCHPOINT:
"Technically, there's no better medium for advertising than the mobile device at present. Most of the users are also accessing a majority of their information on their mobile devices, thanks to the growing infrastructure and the low cost data plans," says Mehul Gupta, Co-founder & Director, SoCheers, a marketing agency. Indeed, the mobile is a preferred medium for consumers today, and usually the first touchpoint or primary screen. The ease of access which the mobile provides, also means that for marketers, it is an interactive medium to engage with consumers, helping to build brand awareness and recall. "As per a recently launched media consumption report by Dentsu Aegis Group, digital advertising spends are expected to catch up with TV spends by 2020. For more than 65% of the population which is under 35, Digital seems to be the fastest way to communicate today. Millennials want a solution in real-time and Digital helps brands communicate and connect with them in a personalised way. If a brand wants to increase its bottomline or improve customer engagement, then the brand's online marketing strategy MUST include mobile marketing," Vivek Bhargava, CEO, DAN Performance Group explains.

PERSONALISATION AND LOCALISATION OF CONTENT:
"In India especially, we've leap-frogged beyond the traditional steps of computers to mobile, to mobile becoming our primary media start-point for the masses. The advantage is that mobile strategies allow for better targeting as well as deeper and more personal consumer experiences," says Varun Duggirala, Content Chief, The Glitch. Today, audiences which could not be tapped earlier because of geographical, financial or technological constraints can be easily spoken to. Brands can now talk to customers straight through the mobile, be they in urban or rural India, and in their own language as localisation becomes a keyword here. Also, unlike TV or desktop, mobile screens provide less distraction as they limit the scope of visible content. Remarks Ahmed Aftab Naqvi, CEO & Co-Founder of digital agency Gozoop, "In Tier-II, Tier-III cities and beyond, the small screen is possibly the only screen people are exposed to. As a medium, mobile is interactive and offers scope to gather sophisticated data. We also have new users adopting the medium, which means there is room to grow. At the same time, with the mobile being an extremely personal medium, be it in a city or a village, brands need to provide more localised and regional content." Besides, digital artworks and messaging can be instantly edited and modified as per a marketer's requirements and the message's performance. This freedom does not exist on traditional channels of communication such as Outdoor, where artworks cannot be A/B tested or changed multiple times when needed.
HIGHER SHAREABILITY OF CONTENT:
The fact that a mobile phone has become an essential part of our lives and all of us have it handy at all times means that marketers can reach their TG at any time, anywhere instantly. Another big advantage of mobile as a marketing platform is shareability of content. Users invariably share good information and offers with their friends and family. Thus, the probability of a campaign going viral is high on mobile phones, believes Chandni Shah, Co-founder & COO, Social Kinnect, a digital marketing agency. "For instance, in case of BookMyShow, looking at the majority of business coming from the app, the company devised the most robust mobile marketing strategy to engage with users, using analytics and an engagement platform that could handle the growing scale of their marketing campaigns and yet provide a personalized experience on the app," she elaborates.
Omkar Joshi, Business Head and Creative Director, Schbang Bengaluru, agrees. "The mobile channel gives a marketer the freedom to market to a consumer sitting thousands of kilometres away. This essentially makes their scope of scaling up considerably higher. Thus, a modern, young brand can create a much larger impact today using mobile marketing channels with a fraction of the media money required in traditional mediums," he says, citing as examples beauty brand Nykaa, which was built only on the Digital platform with mobile as a key component, and Chinese smartphone brand OnePlus which used a mobile-only approach to enter India. This strategy also helped OnePlus control demand and supply, while ensuring that huge investments were not made.
MEASURABILITY, COSTEFFECTIVENESS, USE OF SMART TECHNOLOGY:
"Mobile is the only channel where you can actually measure across the entire user journey, right from number of impressions to clicks to now downstream to the level of transactions and even store walk-ins. Thus, measurement, combined with the ability to specifically target consumers using analytics and AI, provides a big advantage to marketers in terms of mobile marketing," states Vasuta Agarwal, VP & GM, India, InMobi. The mobile is an incredibly powerful device wrapped with sensors like compass, gyroscope, accelerometer, vibration, camera and microphone. By tapping into these, brands have the opportunity to turn boring click-through ads and sponsored content into delightful story-telling experiences. Brands can create two-way communication through mobile ads, changing user behaviour from passive consumption to active participation, infers Vishal Rupani, Co-founder & COO, mCanvas. "Brands in the FMCG space are now spending almost 30-40% of their media budget on mobile. Several FMCG brands like Unilever and PepsiCo are devoting as much as 80% towards digital spends. In the next few years, this could well become 70% or more. With AR, VR, and more, brand engagement via mobile has become very high. No other platform can offer you the kind of brand engagement that mobile can," concurs Rohit Sharma, CEO & Founder, POKKT.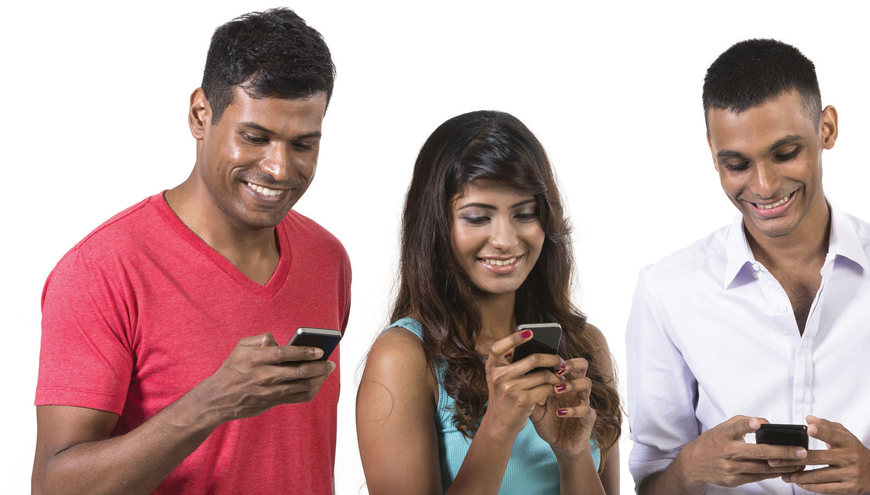 CHALLENGES IN BUILDING A MOBILE-ONLY BRANDRELEVANCE TO THE TARGET AUDIENCE:
Whether or not a mobile-only strategy for brand building will work depends on the consumer segment being targeted. For example, any company aiming to build brand equity among Tier I city urban millennials would find it very advantageous to focus all or most spends on mobile marketing and would, in all likelihood, derive excellent return on investment, as well as detailed consumer-response analytics. On the other hand, FMCG brands targeting Tier III towns or insurance companies targeting senior citizens for pension plans would still find conventional advertising media more useful, explains Vineet Bajpai, Founder & Chairman, Magnon\TBWA. Besides, as per Agarwal, especially in rural areas, TV still remains the medium of choice with a higher penetration.
MOBILE SPECIFIC CONTENT:
One of the most important aspects of mobile marketing is building a site that's optimized for mobile devices. It is imperative that marketers produce mobile-specific content, instead of using it as a platform to disseminate content that was originally produced for some other medium. Shrenik Gandhi, Chief Executive Officer and Co-Founder, White Rivers Media, comments, "If you make a desktopfirst website which is adapted to mobile, it is a very wrong strategy. Every single communication, has to be mobile-optimised and only then will a mobile-only strategy work." Adds Subrat Kar, Co-founder & CEO, Vidooly, "Mobile website optimization, mobile ad campaigns on social media platforms, mobile advertising using ad words, mobile apps, utilities, and extensions are key for any company as mobile accelerates time to purchase and can increase customer loyalty."
LACK OF STANDARDIZATION:
"Mobile devices are available in different shapes and sizes and hence the screen size always differs. Also, there are multiple operating systems and browsers that are used by different models of mobile phones. Hence, it is not possible to create one universal campaign for all kinds of devices. Besides, the screens of mobile phones are smaller and hence navigation might be difficult for users. There is a high possibility that an ad will go unnoticed or not acted upon if the users find it tedious to view the details and go through the information provided," remarks Prasad Shejale, CoFounder and CEO, Logicserve Digital.
USER DATA PRIVACY
: One of the biggest challenges faced by brands today is privacy. While brands need data to reach a specific TG, users believe that brands should indulge in any promotional activity only after getting their permission. "Apart from this, many raise an eyebrow when it comes to third party measurement. Tracking, too, isn't a cakewalk when it comes to mobile, as it doesn't allow cookie storage," Bhargava says. Besides, consumers opting out from sharing useful information with marketers and ad-blocking are also challenges. "SMS is close to a nuisance now when marketing to people who have not opted in. It is important to have permission and context to reach people on mobile and other channels," says Venugopal Ganganna, CEO, Langoor. Over a period of time, this may lead to users shunning the app or opting for a paid, ad-free experience. Comments Joshi, "Recent reports of fudged video view numbers by certain brands have posed a huge credibility question for other mobile channels' metrics and a bad experience is more loudly voiced by a mobile customer today, which is not the case with traditional channels. This poses a new dilemma about the medium and has acted as a deterring factor for many big marketers to go this way with complete confidence."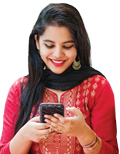 RAPIDLY EVOLVING TECHNOLOGY:
Technology and features are constantly evolving across various mobile channels and keeping up with these changes is a challenge for any marketing team. "Yet another challenge is that since it is a technology-driven medium or channel, it requires understanding of many nuances right from how to measure it, how to assess ROI, how the user behaviour differs in terms of different phones, as well as other aspects which require a deeper understanding of the medium, as well as investment, for maximising value from it," Agarwal adds. MULTI SCREEN UNIVERSE: Mobile is just one of the many 'screens' that we as consumers access today. As Hareesh Tibrewala, Joint CEO, Mirum India puts it, "While a large chunk of our time may be spent on mobile, we are still spending time watching TV, reading newspapers and magazines, watching movies and looking at billboards while travelling. And each of these categories is still growing in India. Traditional forms of media are a great enabler in creating a splash, the outcome of which can then be channelized into the sales funnel using the digital platform. Therefore, any prudent brand strategy requires an optimal balance between traditional, digital and mobile marketing." Brands that were constructed to have a complete user experience on smartphones like WhatsApp, Uber and Ola, Zomato, Swiggy, UrbanClap still have a desktop feature. Thus, brands that have started their business based on an app idea are not bound to mobile-only marketing. "While the advantages of mobile marketing are the metrics and ability to use programmatic for audiences, for brands which don't have a heavy digital audience or which require a mainline media push for appealing to dealers and other stakeholders, using an only-mobile marketing strategy may not work," adds Rajiv Dingra, Founder and CEO, WATConsult.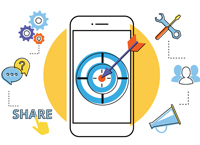 BRAND EXPANSION:
If the product or service demands an extensive brand awareness campaign, then a mobile phone may not be the only medium for outreach and meeting the brand objective. "If a brand wants to target 300-400 million users, then just mobile marketing is a great medium for them. But as each of these brands and businesses evolve, their aspirations also grow. This is why most of the large brands do not rely on mobile marketing alone," Agarwal points out. Sanjay Trehan, Digital & New Media Consultant explains, "We need to look at an ecosystem where brands think first of addressing the concerns of consumers by creating experiences across platforms. So, while mobile will play a critical role and perhaps even lead the revolution, the consumer is not thinking of a mobile-first world, but rather a converged world, where traditional mediums and digital play an equally important role."
A recent study by Deloitte India predicts that mobile advertising spends would account for 15-20% of the overall media expenditure by 2020, pointing to the fact that brands are recognizing the reach and the wide consumer base that uses only mobile as a medium of purchase. "With smartphones becoming the most portable communication tool, it is not a distant reality that mobile advertisements would have a major stake in the advertisement pie. Gaining momentum on the back of growth in m-commerce, mobile advertising has firmly imprinted its space and is here to stay," concludes Neha Warrier, VP, Sales, Mirriad India.
WHAT BRAND MARKETERS HAVE TO SAY
Having explored the varied advantages and opportunities, as well as the challenges and limitations of mobile marketing, we ask leading marketers to share their experiences of building a brand solely on the mobile platform



"We've experimented across apps and across platforms. We build a media plan that sort of necessitates its living on mobile because we see a good amount of ROI from it. Unlike TVCs, consumers can watch videos as long as 45 seconds as well and can rewatch. This is pretty much bread and butter for our media plans. Thus, 50% of our Digital spends goes towards mobile marketing."

CHANNAN SAWHNEY
Head of Digital Marketing Consumer India, Johnson & Johnson



"If you look at different industries like e-commerce, communication or content, you would see adoption of high use mobile devices in India. For consumers in Tier II & Tier III cities, there is still a gap between consuming online content and actually making the last-mile purchase on mobile, because of lack of trust in mobile banking, as well as the touch and feel factor of seeing what you are buying. For Flipkart, we have all touchpoints available for consumers to shop. However, with the fast adoption of mobile usage in India, the prime traction is seen on app and m-site, but today it is important for any brand to be available at all touchpoints and not only on mobile, as user behaviour varies depending on where he is and what is the need."

MAHIP DWIVEDI
Flipkart



"Building a brand on mobile will depend on what kind of brand it is. So, if you are talking about a digital, tech, native kind of brand, yes it is possible. However, if you are a consumer kind of brand which is relevant to people across ages, or which is outside the context of technology, the strategy should be to start with an overall campaign using the traditional mediums. And once people know about the brand, then it can be taken to the Digital platform, to supplement it."

RAVISH CHAUBEY
Head-Digital Marketing, Bajaj Auto



"Around 70% of our spends are on Digital, and about 80% of our digital spends are on mobile, given that a lot of our customers' online activity is done via mobile. One of the things we do to connect better with the consumer is personalization. We were one of the first to do this in the BFSI space. On Facebook, we have the messenger bot for Facebook Messenger, through which one can do flight bookings, cab bookings and more. We also have the chat bot which handles over 60,000 queries a day and has a 70% success rate."

JAHID AHMED
Head- Digital Marketing & Web Analytics, HDFC Bank



"For PVR, a significant percentage of our ad spends are dedicated to mobile marketing and it is growing every year. While we are mobile heavy, we are not yet mobile first. However, we are getting excellent responses from our mobile initiatives and the spends in that area may increase."

RAJAT TYAGI
Chief Information Officer, PVR



"Today if you look at the numbers, almost 75%80% of banking industry spends are dedicated to mobile marketing. As per the new AdEx numbers, Digital is expected to cross Rs 18,000 crore by 2020; a good 70% of which will go to mobile marketing. Additionally, almost 60-70% of new Internet consumers use mobile as a medium of access. Thus, a marketer should not miss out on this opportunity, whether it means building a brand completely on a mobile or a split of desktop versus mobile, as mobile marketing is the future."

PARAG MURUDKAR
Group EVP & Head, Digital Marketing, Yes Bank



"On the mobile platform, people see your ads only for 1-2 seconds, which doesn't work if you are a new brand. So the speed of communication, or reach is definitely a big question mark with mobile marketing. Also in today's world, consumers exist on multiple touchpoints. So, if you are just reaching out to a consumer on the mobile platform, you are restricting yourself to only a part of your TG. Besides, people get bored with mobile ads very soon, so it's imperative to figure out how to engage audiences innovatively on the mobile, to ensure brand recall."

SANDEEP VERMA
President, Bajaj Corp



"At Jabong, we always look at combining the power of relevant mediums to get maximum impact, instead of following a mediumwise approach. App and mobile marketing play a key role for us in acquiring new customers and engaging with the existing base to contribute towards overall growth. Hence, mobile marketing is an integral part of our overall marketing strategy."

GAURAV KACKER
Head of Brand, Jabong



"Largely for the real estate industry, mobile marketing is not very big as the product is more about touch and feel and mostly not a repeat purchase, requiring informed decisions and transactions usually conducted offline. So, while we do use the mobile platform, it is part of a mix of mediums like Outdoor, Television, Radio, Print and Digital. For our brand specifically, Print is our core medium."

RAHUL GROVER
President - Sales & Operations, Sai Estate Consultants Pvt. Ltd



"For Kraft Heinz, mobile ad spends have gone up substantially in the past 12 months. We leverage the digital platform even in smaller markets and rural areas."

SANKALP POTBHARE
Managing Director, South Asia, The Kraft Heinz Company



"Zomato relies heavily on mobile marketing but at the same time, we make attempts to explore and adopt as many options as possible. Our mobile platform helps more users experience our brand and services. From the vast choice of restaurants listed on Zomato in thousands of cities, to the speed of service associated with online food ordering, to the availability of interesting features, to the reliability of our partner restaurants, the app has continued to be the primary mode of usage. There is no denying that the ubiquitous adoption of mobile app and not just that; we've noticed an active increase in MWeb adoption as well, given the seamless user experience, smooth interactions and 24/7 access."

ANKUR TIWARI
Lead- Digital Marketing, Zomato



"Uber is a tech platform and mobile is front and centre of all pillars of experience including communication and engagement. In our effort to make Uber the default, go-to app we are committed to invest above and beyond traditional marketing to provide richer, integrated experiences. So whether our campaigns are anchored on certain occasions such as Father's Day or have explored larger themes around inclusivity or women's safety - they have always been deeply integrated into the (digital) lives of people to help build our brand on the mobile platform."

SANJAY GUPTA
Head of Marketing, India & SA, Uber