Mindshare's new chief MA Parthasarathy aka Maps has just been assigned a young mentor from within the company, who will coach him on what's happening in the world of social media and what it means for the younger generation. The 28-year-old will also mentor Maps on what the work-life balance means to the young. At Mindshare, reverse mentoring is helping keep the agency young, even as it moves to keep pace with a world of young consumers, with data, digital and content at its core.
"I am going to be mentored, among other things, in terms of what is the evolution of social media and what actually works for that generation," says an enthusiastic Maps, CEO of Mindshare, South Asia. "We might still be stuck in our opinion of what works, and everyone keeps cribbing about millennials or Gen Z, but can we actually understand what they are thinking? They are the largest consuming population. So, across our ExCo (Executive Committee), everyone is going to have aYCo (Youth Committee) person who is a mentor. That gives you an idea of the importance of the entire programme."
THE TALENT POOL
Mindshare has close to 50% of its staff coming from three core areas - data, digital and content (DDC). "Then there is a strong youth infusion. The YCo has been a very interesting and novel mix at a GroupM level. Through reverse mentoring, they actually drive a lot of our thinking around how the agency should evolve. It's not just that one committee; but it's the thinking that the younger generation has to influence decision-making, and actually make sure that the rest of us are not out of touch with reality," muses Maps.

Then there is the seamless flow of roles in the team. "We have Content+ led by Mac (MK Machaiah). We have a chief digital officer Vinod (Thadani). We have the entire exchange function and driving it is Murali (Muralidhar T). But, when these three people sit together, it is one seamless team, together with PreetiMascarenhas who is head of strategy. When we built our product called Kyve for content, the entire product was co-developed by our strategy team, our content team and our digital team, because it is impossible to separate these three," explains Maps. "Someone was asking, 'Do you have a digital strategy lead?' I said there is no such thing as digital strategy lead. A strategy lead better be a digital strategy lead. There is no such thing as a digital planner. A planner has to be digitally capable. That is the evolution, to recognize that those functions or silos don't exist anymore."


A GOOD YEAR SO FAR
It's been a good year so far for the agency with Mindshare India winning the 'Media Agency of the Year' title at Goafest and two metals at the Cannes Lions International Festival of Creativity 2019. The agency's proficiency in data had never been more celebrated as during the win at Cannes for the campaign 'Infection Alert System' for HUL's Lifebuoy, which picked up a Silver and a Bronze. Meanwhile, the agency saw a plethora of new business wins, most notably the digital mandate of its biggest client HUL, besides accounts like the Life Insurance Council's Insurance Awareness Committee, Ministry of Tourism, fashion brand Uniqlo, SBI Life Insurance, Disney, Pharmeasy, Frankfinn, Mobiistar, Hindware among many others.
"We are well on track. We have had a fair bit of new business wins. We have had awards. The two victories at Cannes this year are really a huge boost for us. Our focus on data is getting recognition. It's important that we are winning awards, in places that matter," says Maps.
Talking of new business wins versus organic growth, Maps says that considering the base and size of Mindshare, new business wins will always be smaller than organic growth. "Last year was a significant year for us because we won back the Digital mandate for HUL. This year also, we have won some significant new business. Revenue from inorganic new business could be 50% less than the revenue from existing business," he observes. According to industry estimates, the agency clocked up billings close to Rs 10,000 crore in the last financial year.
The agency is a leader in Media, but what continues to keep it ahead of the curve is its hunger to do more and achieve more, says Amin Lakhani, COO, Mindshare South Asia. Explaining that Data and Digital will continue to be a focus for Mindshare, Lakhani says, "We are pitching for all types of clients. Our idea is to improve our product offering, while also bringing in the best-in-class thinking to a larger set of our clients. We want to reach out to more and more clients to help them become much more effective in their marketing communication. One big area of focus for us is how do we streamline and automate a lot of our work processes, so that we can free up people's time to think through and improve their engagement quotient. We also have made a huge amount of investment in ensuring that we are ahead of the curve on data, tech and digital."
THE DATA STORY
With data being the hallmark of Mindshare's work, Maps explains that there are certain major buckets within which the agency approaches it. "One way is I see it is as data for consumer insights and consumer understanding. Then there is this whole data from measurement and learning and re-ploughing that. At GroupM level we have our own data management platforms like 'mPlatform', which we are significantly using. There was the world of traditional data which is syndicated research-based data and there is the world of fast moving data, which is what we have today. We at GroupM and Mindshare created tools that are able to marry these two which is important, so that you are able to learn about consumers based on what they say and how they behave," he points out. Aside from consumer understanding, data also plays a key role in discerning what works and what doesn't. Mindshare, he says, does that with varied analytical models which allow a better way to collect, aggregate and visualize data. That brings us to data marts, something Mindshare has created in order to aggregate fast moving and slow moving data into one bucket. The agency can then visualize and get insights from the data, with some assistance from in-built artificial intelligence. "So, people are not just reading data, but are also actually getting insights in an automated format. Everyone is going in this direction. It's not that we are doing something which no one else is thinking about. It's a critical focus area, something we want to deliver to our clients across the spectrum," notes Maps.
ALL IN THE LOOP
The agency, in fact, takes its expertise with data to another level with its data-infused 'war room' that is known as The Loop. Almost akin to a way of life for the agency, The Loop is more than just another tool or platform. This is where diverse talent comes together to interpret data, says Maps. "It is in The Loop that real time insights can power real time actions," he explains adding that it is used in three broad contexts. "One is from a strategy context where we bring diverse sets of data into one room. Then you are able to visualize things from paid media, owned media, earned media, contextual data, what's happening in the ecosystem, cause and effect and all of that in one place. Moreover, we are able to do it from a strategic perspective, whether at the start of a campaign, or during annual planning. The second context is for regular campaign monitoring, optimization and those areas. And the third is for an event. So, for example for Star TV network, during a Star Parivaar awards, how do I use it during that time to maximize talkability and buzz?" says Maps. The Loop can be used to have content creators send out messages on a real time basis, keeping in mind trending topics or even urgent situations like a brand crisis. This is an exciting place to be in, says Maps, adding that it is pretty much the agency classroom. Since its creation, The Loop has been used for multiple clients in Mumbai, Delhi and Bangalore.
FOCUS ON GROWTH
For Maps, the top priority is growth, and he is busy trying to find out where that growth should come from. There's a lot of potential for organic growth, especially with Mindshare's roster of marquee clients, but Maps is also looking at new business development in a big way, and growth from there. "The other key priority is to evolve the product itself," says Maps. "For example, how do you take our data story and make it stronger? How can we bring in more talent, especially since the expectations of clients have today have changed so much? I have been going out to meet clients, I have been trying to understand their expectations and work with them."
If the short term goal is growth, the long term goal is sustained leadership. "For both of these, the critical part is investing in the new and emerging areas, be it data, content, technology or digital. Our aim is to drive it deep to democratize it through the company and really make it the one thing that's going to drive both short term growth as well as long term, sustaining the leadership for us,"states Maps.
Into the mind of Maps


ParthasarathyMandayam aka Mapsdivides time between Bangalore, where his family lives, Delhi, Mumbai, as well as cities in South Asia markets such as Sri Lanka, Bangladesh and Pakistan. "Geography is history is the famous line," jokes Maps, "So, I am in Delhi, Mumbai, Bangalore, South Asia all the time." Here are a few quick takes as we try to delve into the personality of Maps, the new leader of Mindshare.
Q] What is your earliest recollection of the advertising industry?
My earliest recollection was using rubber solution to do cut-paste artworks. When I joined the creative industry, we used to have these big drafting boards, and we would actually make layouts using these huge cans of something called 'rubber solution' to stick pieces of paper on layouts. At 1 o'clock in the night, we would sit making material for a Print ad which had to go the next day. That is my earliest memory… I think I did it about three days after joining an ad agency. I used to work on Citibank as our client, and suddenly around 9 pm, they would tell us that the interest rate had changed and the entire artwork had to change. Then I would take the rubber solution, stick a new paper and make positives.
Q] What did you dream of or aspire to be as a child?
Like many little kids, I wanted to be a lorry driver, or a long distance bus driver. I used to love the idea of driving.
Q] If you were to describe yourself in one word, what would it be?
Curious.
Q] What is one thing that you would want to change in the business of media and advertising?
The scale of importance between strategy and pricing.
Q] How do you function in a crisis?
Be calm, irrespective of the chaos that is happening around you, because calmness instills calmness.
Q] What is your work mantra, one tenet that you always adhere by?
Respect for individuals. Respect for time. If someone sends a mail, I will very well respond to it immediately. Try and have respect for skillsets and respect for people's time.
Q] By what time do you head home at the end of a workday? Do you maintain a fair work-life balance?
Everyone's definition of work-life balance is different. I think 'reach home' itself is a different notion when you are on the road for three or four days a week. So, home might be your hotel room! However, I really believe in the importance of work-life balance. I make sure I have enough time for my family. It's important because it's a huge de-stressor.
Q] Tell us anecdotes around your time in this industry – it could be about a special high point, a learning, a defining moment or a slice-of-life observation, a realization... let us have some stories.
There have been quite a few defining moments in my career. But the most impactful were – 1. Leaving behind an exciting job in IBM to plunge into advertising, which is my passion, early in my career 2. Working on the Ford brand for over 13 years across markets – brought together my passion for Advertising & Automobiles 3. Entering the media world with Mindshare, especially in the exciting area of Insights & Analytics. A learning for me is that designations and positions matter very little. Respect is gained by the ability to add value – be it to clients, your own teams or to the industry at large.
Moving to 365 days of content engagement

"At Mindshare Content+, we are constantly striving to have an integrated approach towards consumer engagement and strengthening of brand propositions. We believe the future is to move from 360-degree integration to 365 days of content engagement. This is done by having an understanding of the evolving consumer behaviour through data across traditional, social and experiential, therefore we have set up the Innovations Lab through systemic integration of Content, Social and Activation while also building a Sports practice. This understanding has allowed us to build new revenue stream for ourselves and our clients. Our goal is to drive DDC (data, digital, content), therefore solving our clients' business problems through content-driven solutions at scale."
MK Machaiah
President, Content+, Mindshare South Asia
Leading the data journey today…

"Data and apt insights from it are key to excel in today's connected world. My experience from the past and my experience in the current environment gives me the ability to lead the data journey in a challenging consumer-first environment from 'information-information to unbiased decisions' across automation for efficiency, insights for right moment and context, advance analytics for measurement besides being pro-active. This helps clients to drive more business values. At Mindshare, what we proudly say is 'do the best work of your life' to become really true to yourself and achieve success. I feel very proud of winning awards for the work we do at Mindshare across forums like ICOM Data Creativity and WARC."
Mahendra Upadhyay
Vice President, Data & Technology, Mindshare India
SOME OF MINDSHARE'S AWARD-WINNING CAMPAIGNS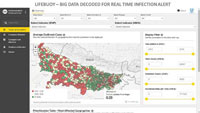 This year at the Cannes International Festival of Creativity, Mindshare bagged a Silver in the Media Lions category for HUL Lifebuoy's 'Infection Alert System' and a Bronze in the Creative Data Lions category for the same campaign. The insight behind the campaign was that most Indians eat and feed food using their hands and wash their hands without soap, especially in the rural parts. Mindshare's campaign, an example of purpose-driven marketing, helped alert consumers (especially in rural regions) when they were most vulnerable to fatal diseases.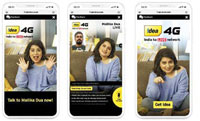 Along with influencer MallikaDua, Mindshare launched a unique interactive campaign for Idea 4G called #IndiaKaLiveNetwork. Building on the brand's tagline of 'India Ka Live Network', Idea 4G Live leveraged the power of video calls in an effort to bring alive the experience of video calling with a renowned celebrity in real time.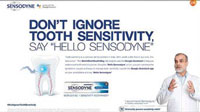 On the occasion of World Oral Health Day, GSK's Sensodyne brought virtual dentists closer to the public, to provide oral care advice. Mindshare enabled this by creating a chatbot using Google Assistant. The chatbot discussed oral care problems with users, and offered information and treatment advice for tooth sensitivity.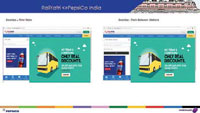 In the Pepsico campaign 'Miles and Meals', Mindshare partnered with a railway food delivery app, 'RailYatri'. With the booking information, it devised permutations of food preferences, season, and train schedules of travellers to make the most of underserved Indian railway journeys, taken by 20 million people every day.
'Winning at Cannes for Data and Creativity is a huge win for us'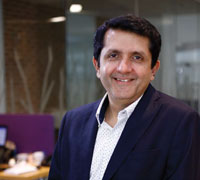 Our idea is to improve our product offering, and bring in the best-in-class thinking to a larger set of our clients. Though we are leaders, we are very hungry, very humble and we want to reach out to more and more clients to help them become much more effective in their marketing communication. That's the entire mindset behind Mindshare's winning spree so far. There is also a focus on the rest of the South Asia markets. We are helping in sharing best practices with new learnings across the region. We are also delighted that India's growth is now finally getting recognized, and that the world over, people are looking forward to seeing what Mindshare India is doing. The Cannes win is testimony to that; it also increases the attention that India gets on the global map. This year, we also won an award in Data and Creativity, so that is a huge win for us."
Amin Lakhani
COO, Mindshare South Asia
LEVERAGING FULCRUM TO THE FULLEST

Mindshare Fulcrum took charge as the integrated media buying arm of Hindustan Unilever Limited in January after the big victory of winning its digital mandate in August 2018. The agency then formed the HUL Capability building programme called LINK for Team Fulcrum. Commenting on how it has fared, and some of the other efforts within the agency to handle the integrated media mandate of HUL, PremjeetSodhi, Senior Vice President, Mindshare Fulcrum South Asia, says, "The objective of the LINK initiative was to upgrade the skillset of all existing teams and the large number of new joinees for Digital. The programme has been a great success. With a mix of classroom sessions, web trainings and partner interactions, LINK clocked more than a 1,000 hours of training within the first three months with participation from all teams at Fulcrum. While on one hand the focus of the trainings was to get all teams at par on planning fundamentals, proprietary planning principles, tools and processes, on the other hand there was a mass upgradation of the digital acumen of the team. To deliver an integrated product to the client across strategy, planning, buying and operations the trainings spanned from fundamentals of digital planning to training on advanced platforms across partners. The LINK programme has built world-class capability in the team to deliver seamlessly across digital video & display, search, performance marketing, ecommerce, mobile, programmatic, digital content and influencers, etc. Intensive training sessions were conducted for a large scale of team members with partners such as Google, YouTube, Facebook, Instagram, Amazon, Seismic, Nielsen DAR, Shopalyst, Inmobi, Voot, Hotstar, Lifesight, Zapr, Syncmedia, etc."
To land the integrated mandate, Fulcrum has moved to a future-ready structure, redefined KRAs of teams to drive all-media responsibilities and re-crafted the data management and reporting structures. Proprietary practices, tools and processes have been aligned to the integrated mandate.
SOME CAMPAIGNS FOR HUL

Tresemme@Oscars: To enhance the fashion quotient of Tressemme, Fulcrum created a data-led association with the Oscars live telecast and targeted Oscar viewers in real-time through their mobile devices and engaged them with contextual and interactive content.
Lux Golden Rose Awards (LGRA): The third edition of LGRA was an extension to the United Nation's "He for She" campaign to celebrate gender equality. Some of the biggest names in Bollywood were pledging for #HeforShe campaign. This was done in partnership with Star TV Network, Hotstar and other digital platforms like Pinkvilla, Facebook, Bebeautiful, Hindustan Times and Fever FM.
Brooke Bond Red Label 6 Pack Band 2.0: Fulcrum took a step towards breaking social stigma towards mental health and disabilities. It introduced a unique music collective of six differently abled teens with special needs and incredible musical skills, talent and passion, breaking social barriers, one song at a time. The five-song campaign has already reached over 90 million people.
Brooke Bond Red Label @Asia Cup: No one had seen AamerSohail of Pakistan and Venkatesh Prasad of India together after that electrifying cricket match of 1996. Fulcrum got them back after 22 years and that too in a live match between India and Pakistan at the last Asia Cup on Star Sports, reliving the moment, this time over a different cup.
Hamam: Making Self Defence a part of school curriculum: For the HamamGosafeoutside campaign, Fulcrum made the native martial art of Silambam a part of the school curriculum. Silambam training modules, both theoretical and physical, were given to 3,00,000 girl students across 612 schools in 21 districts of Tamil Nadu.
Axe 'Ab Teri Baari': Built around Axe's brand purpose of inspiring guys to express their individuality, the song mirrors the brand's communication platform of 'Make Your Own Rules'. The song was sung by Naezy, a leading rapper, along with icons who made it to the top by breaking the stereotypical notions. The song has already crossed 50 million views.
BeBeautiful and Cleanipedia: As a strategic step, Fulcrum created domain-specific content destinations to build equity with the consumer. It strengthened BeBeautiful with more content and expanded its userbase; another destination named cleanipedia.in was created to address gaps in the home care segment.