Indians had a spring in their step last week, and the question, 'Are you from India' was answered with a lot more aplomb and pride on the last day of the Cannes International Festival of Creativity, 2022 courtesy the agencies who were responsible for India's biggest ever Lion haul- 47. Indian advertising broke every record it had set for itself earlier, from the maximum number of Grand Prix won by India, to highest count of Grand Prix won by one single agency, to breaking the jinx on the elusive Titanium Lion and bringing home the coveted Agency of the Year award, in 2022 we accomplished what we never had before on the global stage.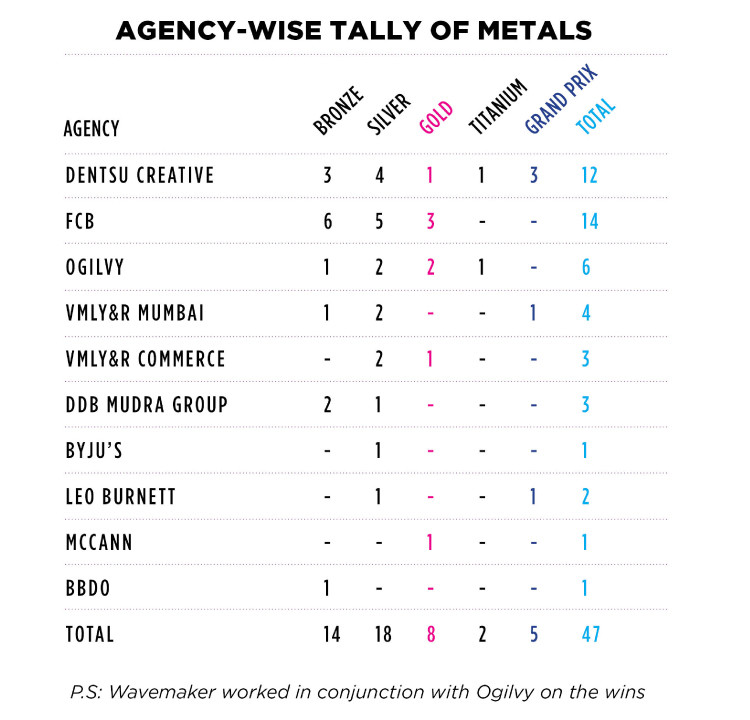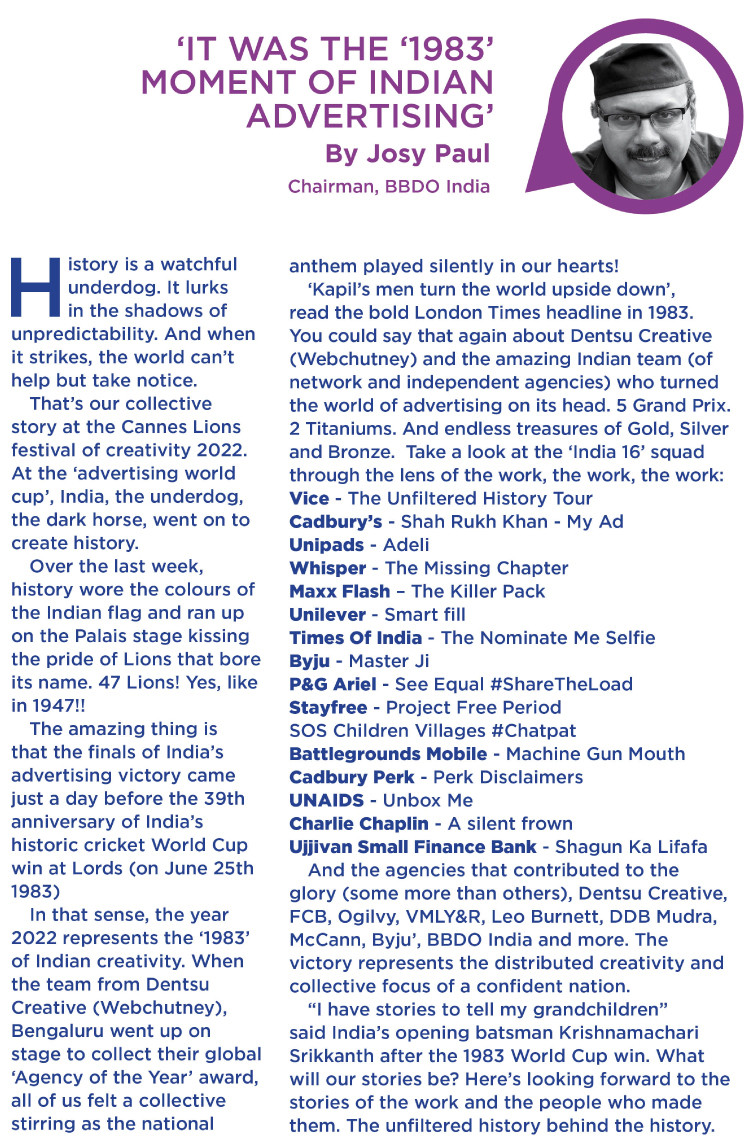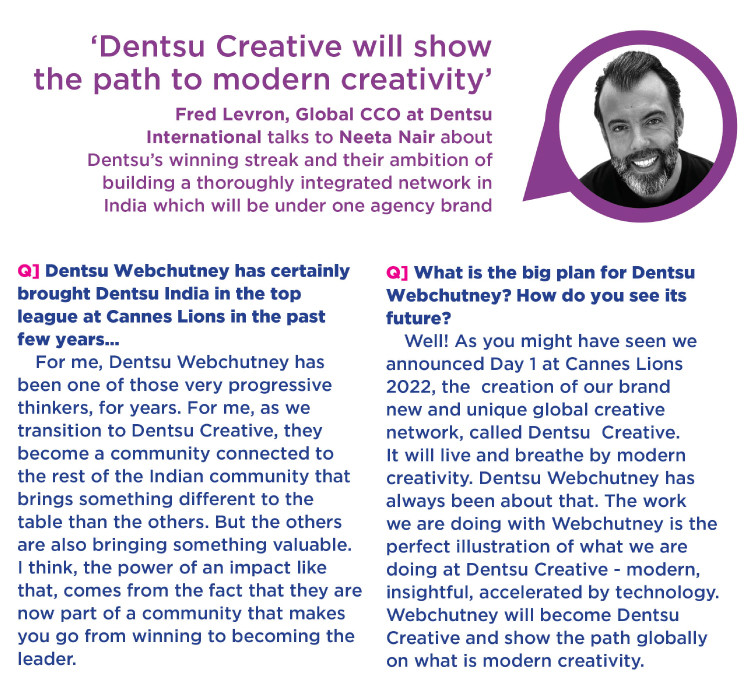 The week started in style with not one but two Grand Prix on Day 1, one came from a campaign which was considered as India's trump card, the Unfiltered History Tour by Dentsu Webchutney and second 'The Killer Pack' by VMLY&R which was the dark horse in the race for Lions. The tone for the rest of the week was set right then, optimism was in the air, expectations sky rocketed and our Indian campaigns became the talking point amidst contingents of the world, some even going on to say that 'India is the new Brazil', a country which has churned out world class advertising work year after year.
Dentsu had a bull run with two more Grand Prix for the same campaign in the following days while Leo Burnett went on to win India's last Grand Prix for Sustainability—'The Missing Chapter' sealing the final tally with 5 Grand Prix, a number which is well beyond the double of the best-case scenario India has witnessed ever since it started participating in the coveted awards.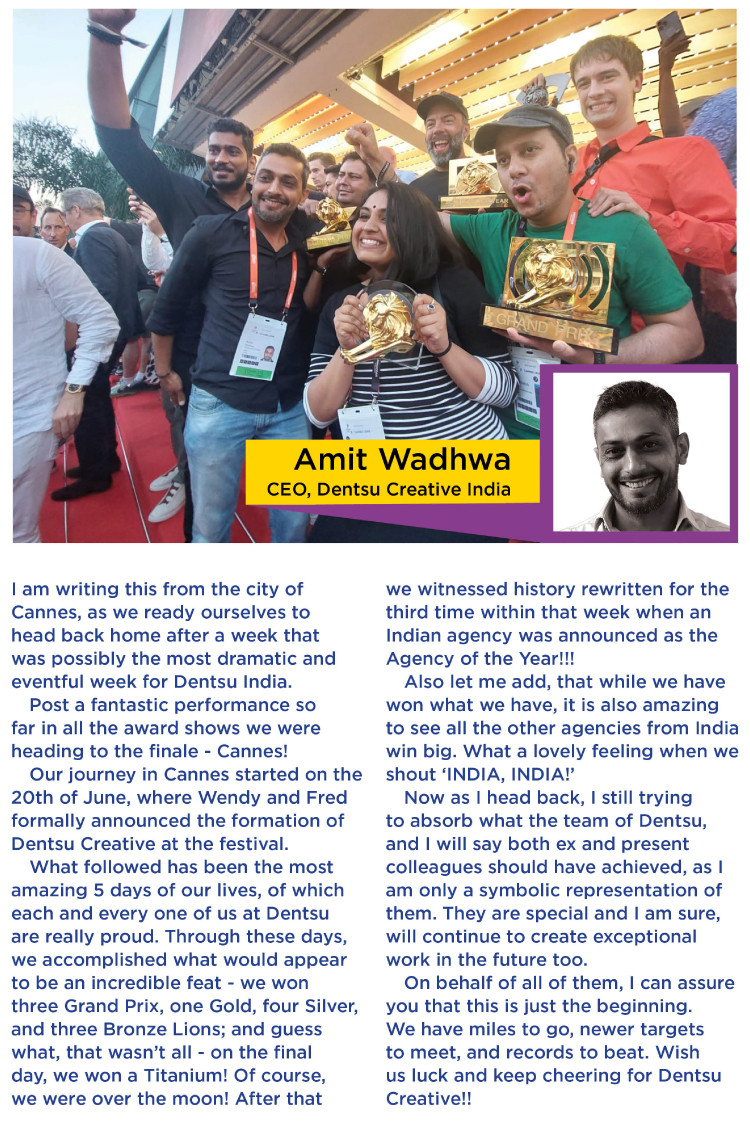 India had at best won two Grand Prix in any given year till 2022. Some of them include BBDO's Touch the Pickle, Mindshare's 6 Pack Band, Savlon's Healthy Hands Chalk Sticks, McCann's Immunity Charm etc.
The surprise elements this year were plenty, on the last day, Ogilvy along with Wavemaker for 'Shah Rukh Khan My Ad' and Dentsu Webchutney for 'The Unfiltered History Tour' swept a Titanium each on the last day, interestingly almost two decades after the category was introduced. This is India's first Titanium since 2003 and thus a matter of great pride that we won two when we finally did.
Finally, Dentsu Webchutney also walked away with The Agency of the Year title, another first at Cannes Lions for India (in 2016 Medulla Communication won the Healthcare Agency of the year).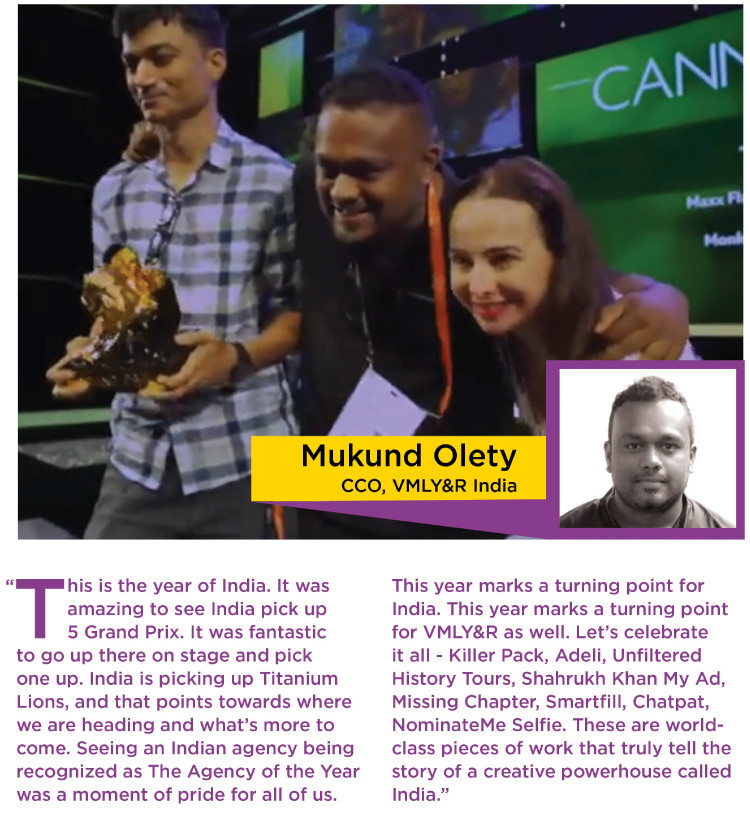 FCB India which has consistently been performing well at Cannes in the past three years took home the maximum number of Cannes Lions this year (along with Kinnect which FCB India had bought a stake in) with Chatpat being their most awarded campaign bagging a total of 8 metals. In all they were awarded 14 Lions at the festival while Dentsu Webchutney bagged 12 as far as just numbers go.
A new wave of young leaders
The 2022 Cannes Lions has heralded a new wave of leaders in Indian advertising in addition to the established ones, be it Dheeraj Sinha of Leo Burnett or Amit Wadhwa of Dentsu or Mukund Olety of VMLY&R and even Harshad Rajadhyaksha, Kainaz Karmakar and Sukesh Nayak. Interestingly, all of these Grand Prix and Titanium Lion winners were promoted to their current role less than 3 years ago well after the last Cannes Lions was held on ground and their passion to put India on the world advertising map has never been clearer.
The wins and losses
This year the winning categories outperformed those we didn't make it in, for example, we won at least one Lion each in Film, Radio & Audio, Digital Craft, Industry Craft, Creative Data, Direct, Media, PR, Social & Influencer, Entertainment Lion, Brand Experience & Activation, Creative Business Transformation, Creative Commerce, Innovation, Mobile, Glass: The Lion For Change, Sustainable Development Goals, Health & Wellness, Creative Effectiveness and Titanium. On the other hand the categories where India got shortlisted but didn't get a Lion are Design, Film Craft and Lions Health and United Nations Foundation Grand Prix For Good and Grand Prix For Good. The rare few where we didn't make it even to the shortlist include, Pharma, Outdoor, Print & Publishing, Entertainment Lion for Music, Entertainment Lion for Sports, Creative B2B, Creative Strategy.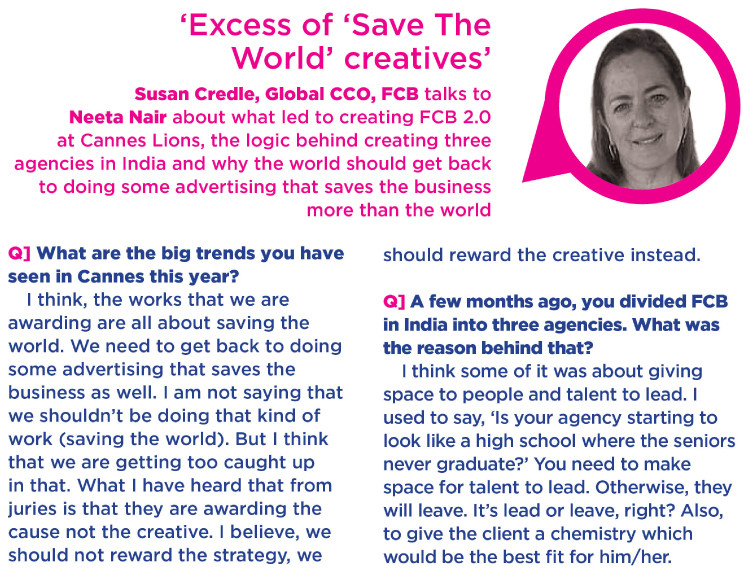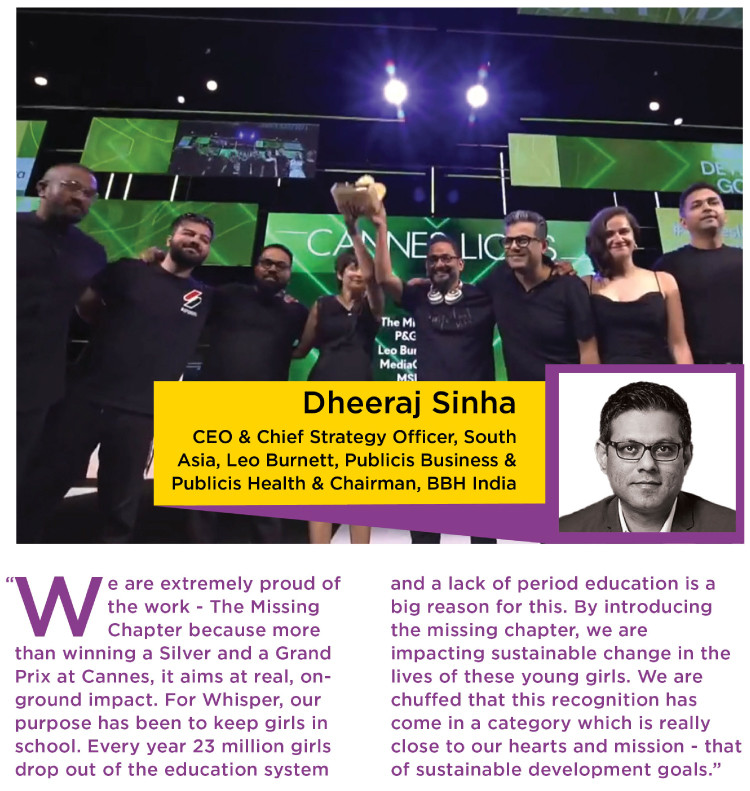 Picking up from where they left
Cannes Lions seems to have picked up just where it left off three years ago. Bathing in the rays of the Southern sun, the French Riviera was glistening with the enthusiasm of the festival goers, a beautiful mix of agencies and clients, the best of the best who were back to witness the world's biggest international festival of creativity.
With a Greenpeace intervention throughout the festival, including at the opening awards show where an advertising professional returned the Cannes Lions he had earned to rebel against ad agencies creating work for fossil fuel companies responsible for polluting the environment, the festival had an element of protest running in the background throughout. Some even guessed that this could be a great case study for Greenpeace to enter in the next Cannes Lions.
The Cannes Lions International Festival of Creativity received a total of 25,464 entries from 87 countries out of which India sent 921 entries which is lesser than that in 2019 (1053 entries) but much higher than its 2020-21 tally (699)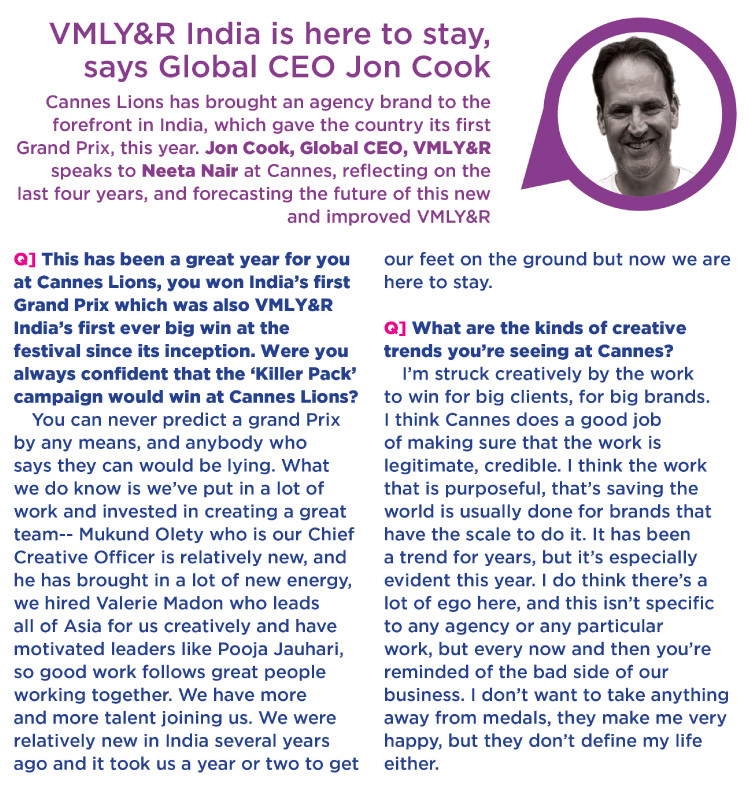 Social purpose was a recurrent theme at Cannes Lions. From celebrity speakers like Ryan Reynolds, Nikolaj Coaster Waldau to world renowned activists like Malala Yousafzai, Tarana Burke to top agency and client heads like Wendy Clark of Dentsu and Marc Pritchard of P&G, Cannes Lions, 2022 was designed to pack a punch.
AB InBev was awarded the Cannes Lions Creative Marketer of the Year, 2022 succeeding Microsoft which won the same title in 2021. WPP won the industry's most creative company at Cannes Lions 2022 title, while Ogilvy took home the Network of the Year award and OMD Worldwide won the Media Network of the Year. The prestigious Lion of St. Mark, the Festival's Lifetime Achievement Award, was given to Colleen DeCourcy, Former President and Chief Creative Officer of Wieden+Kennedy.
Some of the most talked about sessions at the grand festival of advertising were 'Who do you want to be on the metaverse' which helped open doors for brands to this new technology and Creativity under bombs which had the President of Ukraine, Volodymyr Zelenskyy as the Speaker throwing light on how creativity was their primary weapon during the offensive launched in Ukraine.



India 2.0
This year's results at the Cannes Lions has in very clear words announced the arrival of India on the world advertising stage, while for some of the agencies involved in making it happen, it went a step further. For Dentsu which spent the last year struggling to put its house in order has managed to put up a world class show, putting naysayers in a spot, for VMLY&R, an agency in India which has largely stayed in shadows in India, this signalled a strong push in making itself heard just like its very talented global counterparts, while FCB which went on from winning India's solitary gold in 2019 to winning the maximum number of Lions as a network the next year and now as an agency this year, this is a sign that the Group will not rest until it has it all, while for the other big winners it indicates their resilience and resolve to push boundaries. But all combined we just witnessed the emergence of India 2.0 at the Mecca of Advertising.