The disruptions caused by the COVID-19 pandemic have affected almost all businesses across sectors, but with strict restrictions in place for cinema halls for a far longer period of time, the Indian movie exhibition industry suffered immensely. In-cinema advertising – one of the major sources of revenues for the industry, has also been impacted severely. However, with the government easing out restrictions and large-scale vaccinations, theatres were allowed to reopen in Delhi and other parts of the country from 30th July this year. Earlier last month too, Maharashtra, one of the largest markets for cinema in the country, finally announced show time for movie buffs. With some normalcy finally returning, we ask the all-important question – will in-cinema advertising too see a resurgence?
"The opening of cinemas in Maharashtra is an important milestone in the journey of cinemas to normalcy. This one market constitutes 15-20% of the box office and an even larger percentage of cinema advertising revenue," notes Ajay Mehta, Founder and MD, Interactive Television (iTV) and MD, Kinetic India. "With cinemas opening in Maharashtra, a number of blockbuster movies have been lined up which will drive audiences back to the theatres across the country which will have a direct and positive impact on cinema advertising. We are very bullish on the growth from hereon if there is no third wave, given that the numbers were very low during the lockdowns, growth from here will be in triple digit numbers."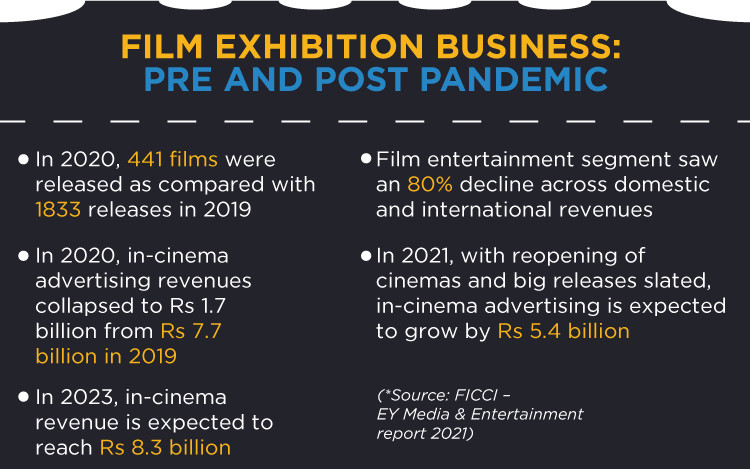 IMPACT OF THE PANDEMIC
According to FICCI – EY Media & Entertainment report 2021, only 441 films were released during 2020, compared with 1,833 releases in 2019 on account of lockdowns and social distancing norms. Consequently, the film entertainment segment saw an 80% decline across domestic and international theatrical revenues. The report further states that revenues from in-cinema advertising which accounted for Rs 7.7 billion in 2019 collapsed to 1.7 billion in 2020. However, with the reopening of theatres and the pent-up slate of films waiting to be released, in-cinema advertising is expected to grow by Rs 5.4 billion and Rs 8.3 billion in 2021 and 2023 respectively.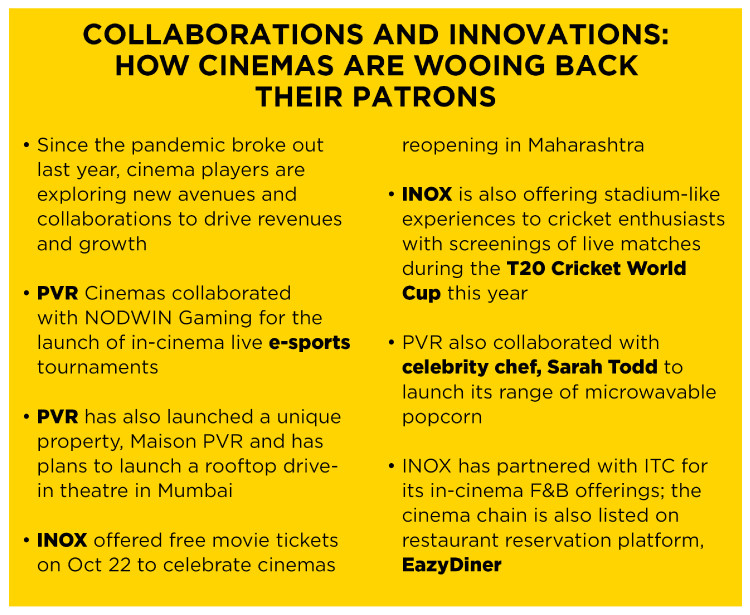 Box-office revenues plunged by 75% year-on-year in a COVID-hit 2020 to Rs 2653 crore, states the PWC Entertainment & Media Outlook 2021. It is expected to recover and grow at a CAGR of 39.3% grossing up Rs 13857 crore by the end of 2025. The overall segment comprising box-office and cinema advertising is predicted to grow back to pre-COVID levels by mid of 2023, adds the PWC forecast. Speaking about the impact of the shutdown in Maharashtra on ad sales revenues for INOX, Anand Vishal – Chief Sales and Revenue Office, INOX Leisure Ltd. says, "From an ad sales perspective, a lot of advertisers are based out of Mumbai, and Mumbai actually happens to be the largest advertiser base for us. So for them, when the theatres were not open in Maharashtra, they were not open across the country too. That's the general perception people had even when most of the states had already reopened cinemas. So, they were not focusing on cinema because Maharashtra was closed."
Noting that cinemas have been unfairly singled out by government policies during the pandemic, Gautam Dutta, CEO, PVR Ltd says, "Honestly, cinemas have been at the receiving end of all the policies of the government. Technically, people do not talk at the cinema, they are quiet, so how can one transfer the virus? If you see bars, restaurants and airlines, it is completely illogical to frame cinemas as places where the virus can spread. But, be it as it may, I think the important thing is to get people to the cinema once. And our job is done."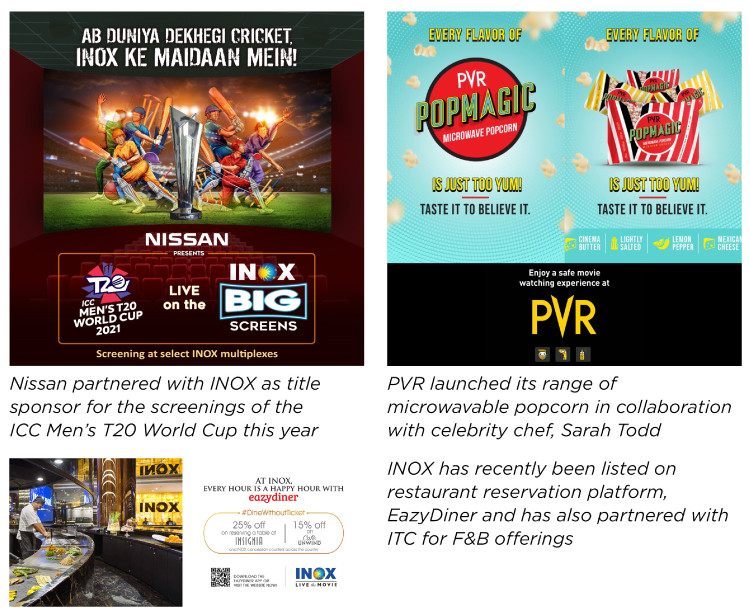 HOW ARE OTHER REGIONS PERFORMING?
While theatres in Maharashtra remained closed, Delhi, Madhya Pradesh, Uttar Pradesh, Punjab, Haryana, Rajasthan, Gujarat, Andhra Pradesh, Telangana and Karnataka are some of the states that had already seen the return of the big screen from July 30th. Akshay Kumar's Bell Bottom was the first film to get a theatrical release after the lockdown. However, in the absence of Hindi-content and Bollywood blockbusters, regional movies shone at the box office. Dutta states that regional films are drawing great numbers and are actually driving huge footfalls. "We've already seen certain brands show a lot of faith and have really benefited out of this resurgence which has already happened technically, with five big films that got released – Bell Bottom, James Bond, Venom and Sarkar down south and this Punjabi film, Honsla Rakh. Punjab is already ahead of the pre-COVID numbers. South is recording better numbers than the pre-COVID because of some of the great content. And brands which had the clarity of thought and were willing to experiment a little have already come on board, but I guess Sooryavanshi will be the first big film where a lot of conversations are happening for big time advertising." Noting that the opening of screens in Maharashtra will boost footfalls further, Dutta adds, "We're already sort of getting close to about 35-40 lakh admissions. And by November, we should be up to about 60-65 lakh admissions. With Maharashtra opening, there will be a huge upsurge in numbers as well."
Players in the movie exhibition business also believe that the return to cinemas is also an indication that the big screen will never go out of style. People are still yearning to watch the latest release in a larger-than-life format. "The Punjabi films that released in August and September were going house-full. So, obviously content plays a greater role, and the habit too, because viewers have not been to a theatre in the last 18-20 months or so. Call it revenge entertainment, but people want to visit theatres and they are coming back in such large numbers because they are also aware of the kind of safety protocols we are maintaining during the pandemic," adds Vishal, explaining that INOX has regularly connected with members and regular patrons, detailing their safety protocols.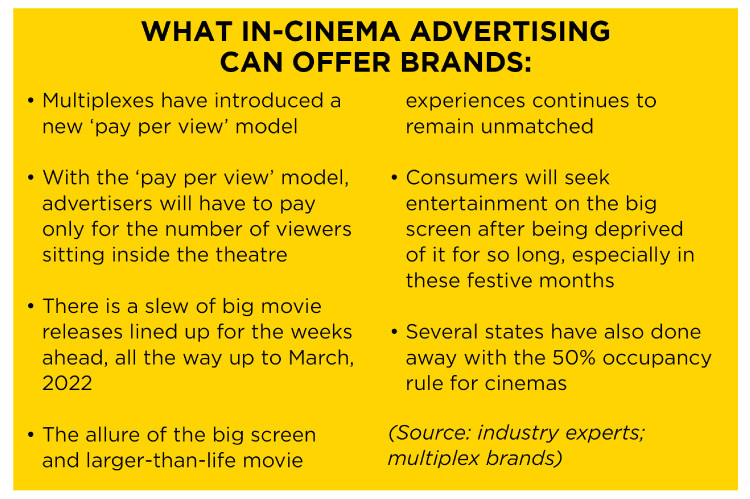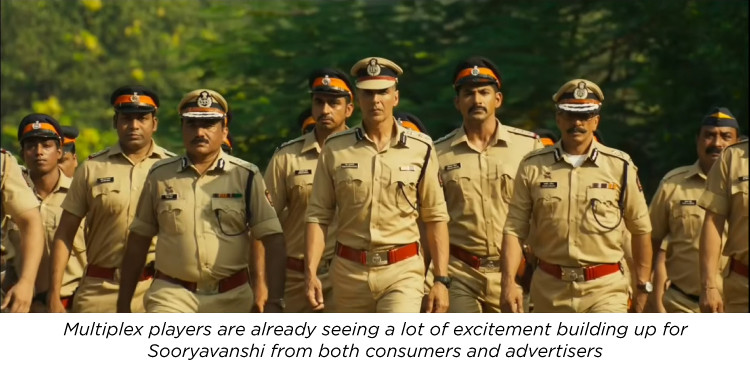 WHY MAHARASHTRA IS A KEY MARKET
The city of dreams and showbiz, Mumbai makes Maharashtra one of the prominent markets for cinemas in the country. However, the state was the worst hit during both waves of the pandemic, compelling the state government to keep movie halls shut until October 22. Now with Diwali and Christmas round the corner, cinema players anticipate a good recovery. "Our screen presence in Maharashtra is 18% of our overall screen presence in the country, which is the highest in our portfolio and next only to Karnataka. Maharashtra contributes 20-25% of our overall revenues and is one of the largest markets for cinema theatres with a contribution of over 40% of box office revenues for Bollywood films," highlights Dutta.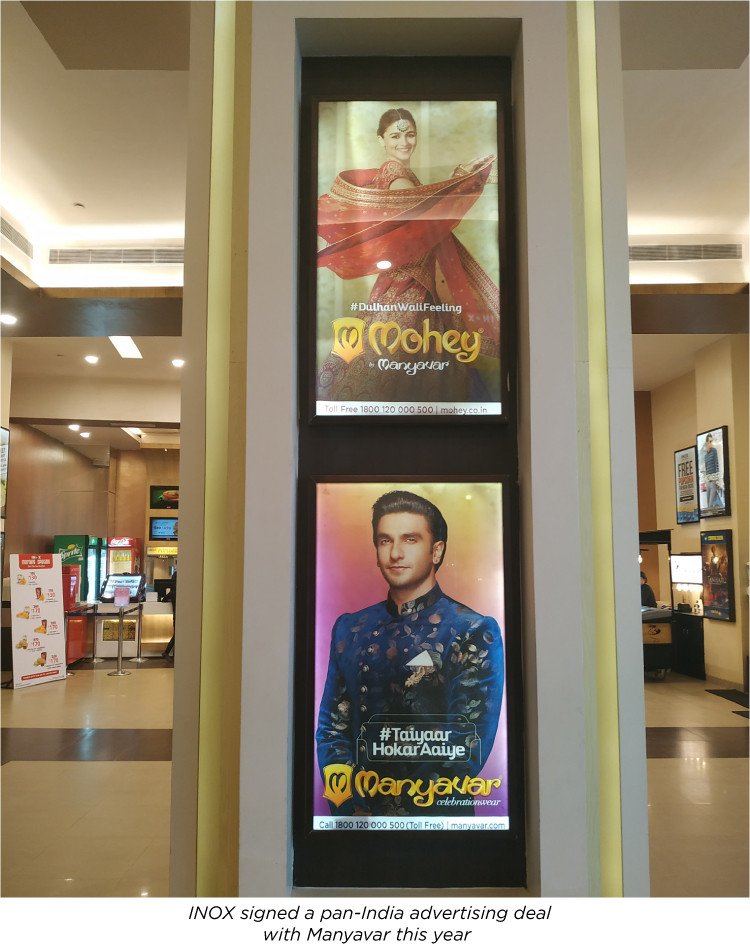 Echoing a similar perspective, Vishal notes that films are now announcing release dates with Maharashtra finally lifting cinema restrictions. "The content pipeline will start flowing now with Maharashtra open, and practically all the weeks from now till March are packed weeks. People have started to ask for plans for Sooryavanshi. Active conversations and deals are closing. A couple of deals we've already closed as far as advertising is concerned. So that's a very positive sign. With Diwali drawing near, a lot more deal closures will happen. So this is good news for us, on the advertising and ticket sales fronts."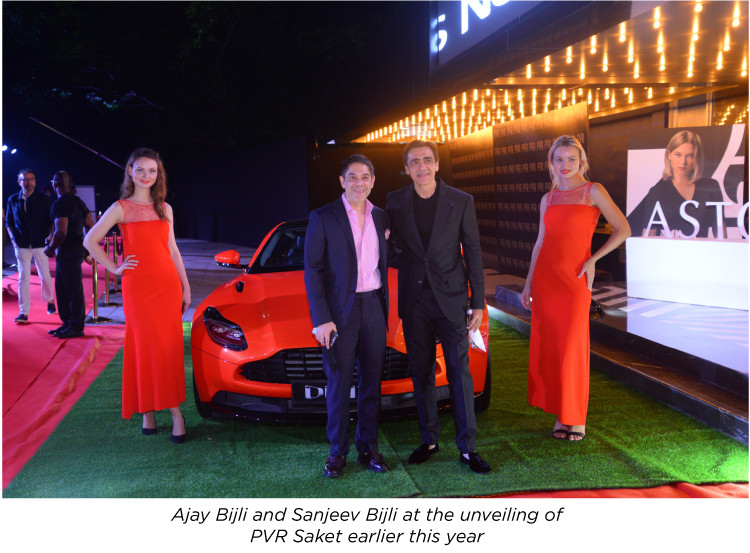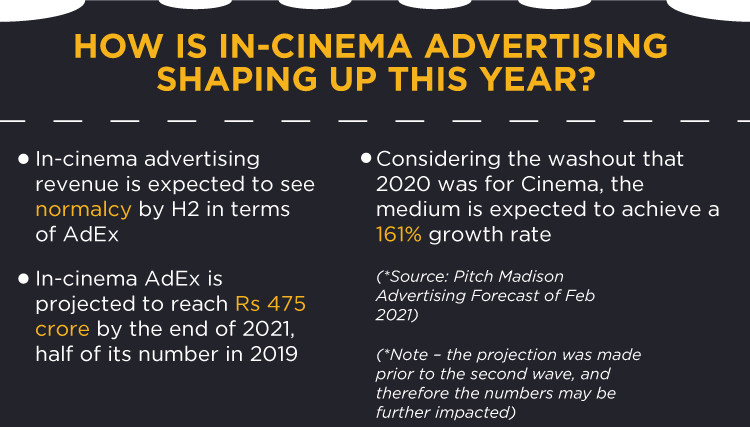 Advertisers are also actively exploring cinemas more and more with normalcy returning across markets. "Every week, we are seeing brands come back to cinemas and more and more brands engaging with us in active conversations," points out Mehta. "While spends have been low, they have slowly risen with big releases such as the new Bond movie and Bell Bottom. New age categories like e-commerce and fintech have been active, along with some categories which are festive heavy."
Mukesh Kumar, CEO, Infiniti Malls is hopeful that once cinema halls reopen completely, footfalls will increase. "People have been locked in their homes streaming movies on their phones, laptops or television sets for over a year and many will want to finally watch a movie in theatres. We expect to see an increase in footfalls and we are all set to welcome our audience taking into consideration the COVID safety protocols," Kumar says.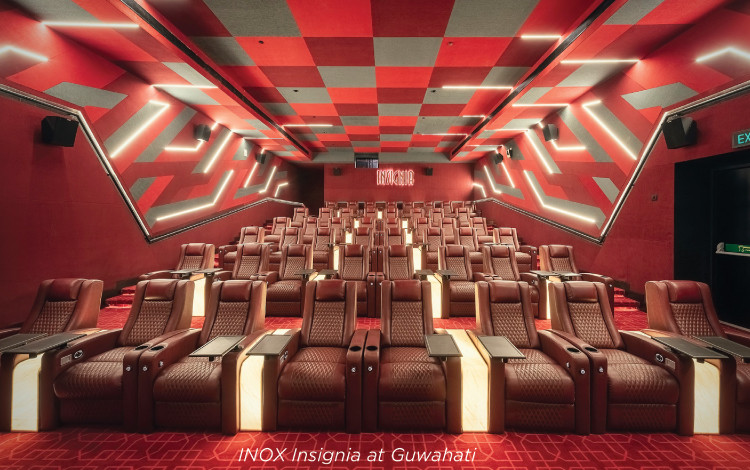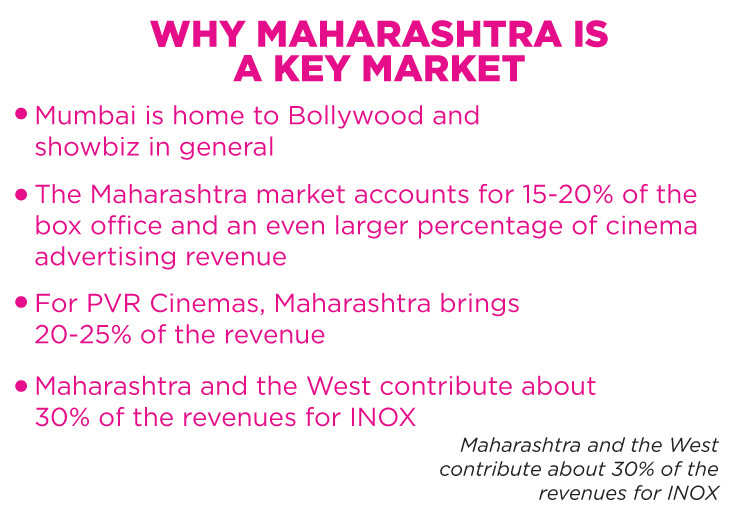 Cinemas are what drives footfalls across malls, remarks Gurvineet Singh, CEO, Viviana Mall. "If a shopping centre is a train, then cinemas are the engine. Because they drive regular weekday footfalls, which are very difficult for a shopping centre to get. But when there is a good movie playing, we get very good footfalls on the weekdays also. Close to 15% of our footfalls during pre-COVID times used to come from only cinemas, and we have the largest multiplex in the country with 14 screens and a seating capacity of 2250. So we are very happy about the reopening of cinemas in Maharashtra," he elaborates.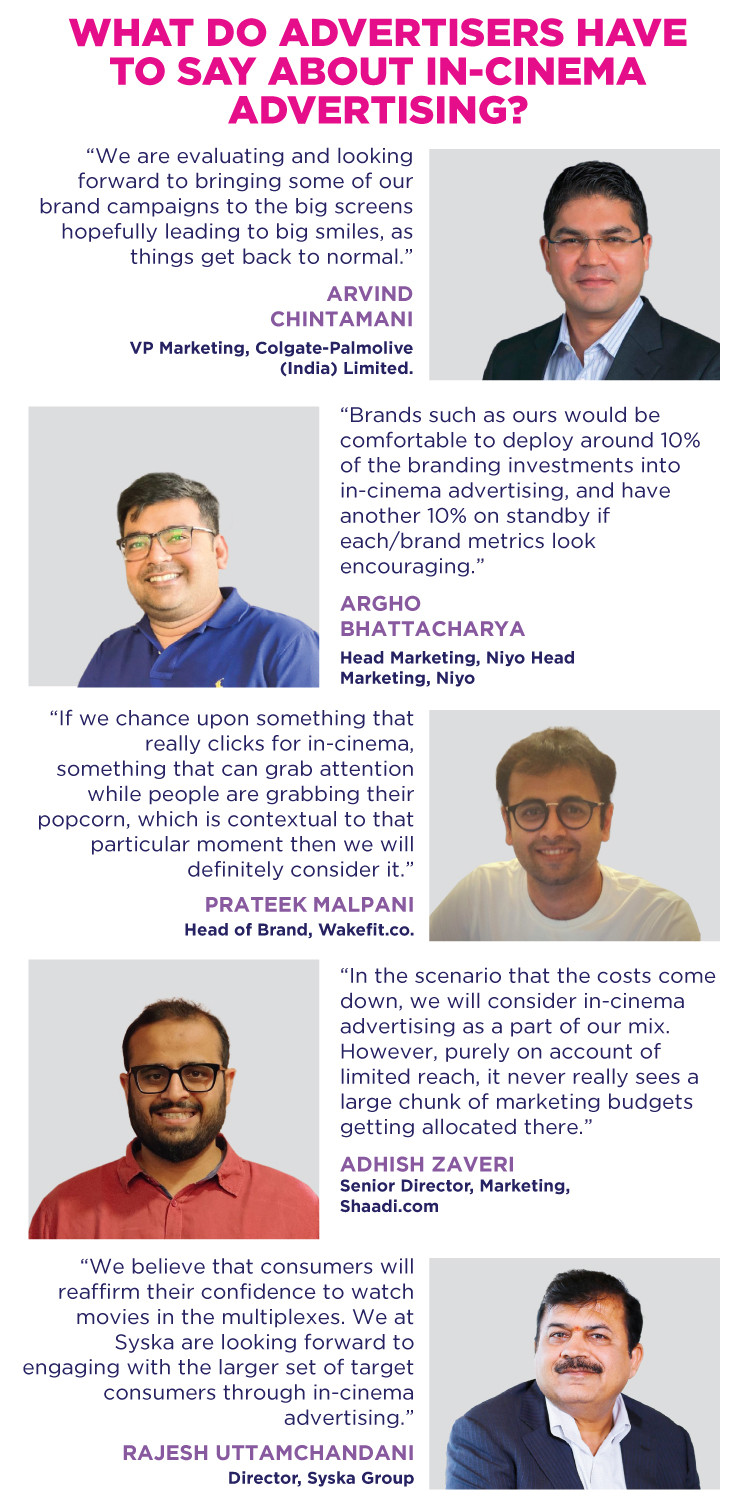 CINEMAS: PULLING OUT ALL THE STOPS
From offering stadium-like experiences for viewers to introducing low cost advertising models for brands, cinema players have rolled out a lot of new innovations and offerings in the theatre business. Both multiplex giants, INOX and PVR have introduced the 'pay per view' model to attract advertisers. The 'pay per view' model enables brands to advertise on the big screen and pay only for the number of eyeballs watching the ad inside the theatre. Cinema brands are also venturing into new spaces like e-sports and live cricket. INOX will offer an exceptional stadium-like experience to the cricket enthusiasts with the screening of live matches during the ICC Men's T20 Cricket World Cup 2021.
PVR Cinemas too recently collaborated with NODWIN Gaming to provide a gaming entertainment experience with the launch of in-cinema e-sports live tournaments. PVR recently marked the reopening in Maharashtra with the launch of Maison PVR – a unique luxury boutique property at Jio World Drive.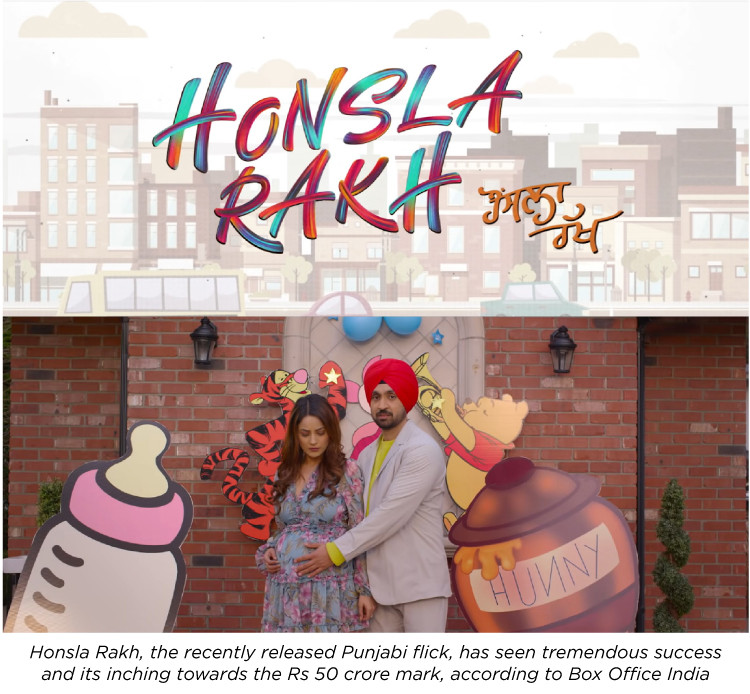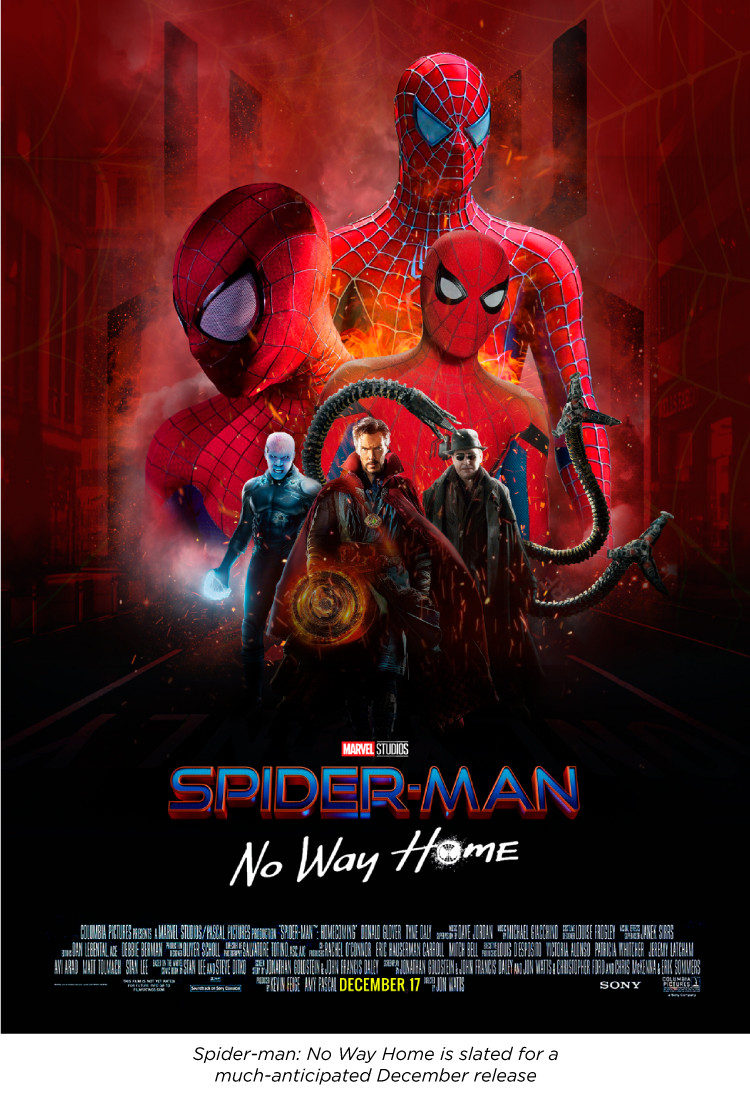 THE ADVERTISER PERSPECTIVE
One brand whose in-cinema advertising is well-known is Indian ethnic wear brand, Manyavar. Despite the uncertainties posed by the pandemic, the brand ensured it remained prominent in the minds of viewers by inking a pan-India advertising deal with INOX, becoming the first national brand to advertise with the multiplex chain after the lockdown. Another brand known for advertising on the big screen is the Syska Group, which has been investing heavily on in-cinema advertising for over five years for their portfolio of products like LED lights, mobile accessories, and personal care appliances. Elaborating on the brand's plans to continue to invest in the medium, Rajesh Uttamchandani, Director, Syska Group explains, "At Syska, we partner with leading multiplex operators with the objective to engage with a larger set of audience and purchase the inventory on an annual basis and then use the inventory based on the brand's requirements. The re-opening of movie theatres seems like a good opportunity for entertainment, media and many other industries as there is optimism in the air. We believe that consumers will reaffirm their confidence to watch movies in the multiplexes. We at Syska are looking forward to engaging with the larger set of target consumers through in-cinema advertising."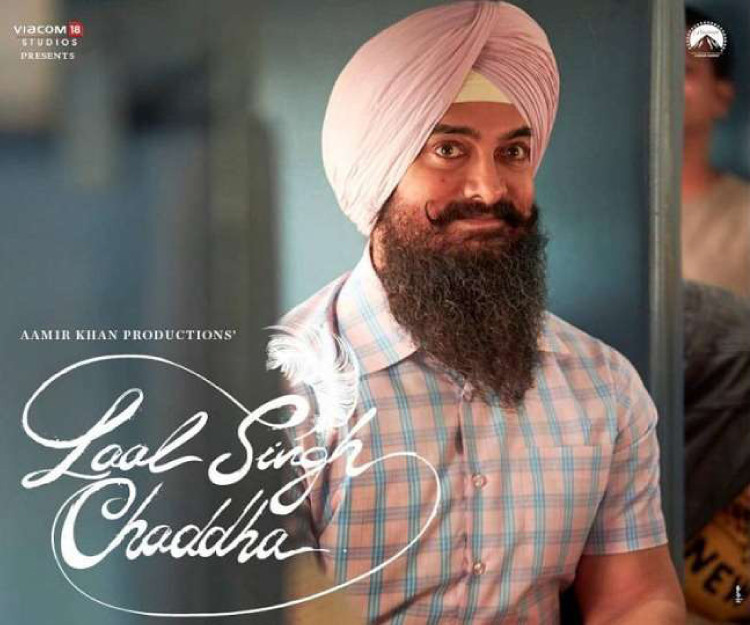 Similarly, FMCG major Colgate-Palmolive is looking forward to bringing its upcoming campaigns back to the theatres. "It is really great news to finally have cinemas, a prominent aspect of our culture, back in business across states," says Arvind Chintamani, VP Marketing, Colgate-Palmolive (India) Limited. "As people come back to the big screen, in-cinema advertising won't be far behind. We are evaluating and looking forward to bringing some of our brand campaigns to the big screens hopefully leading to big smiles, as things get back to normal."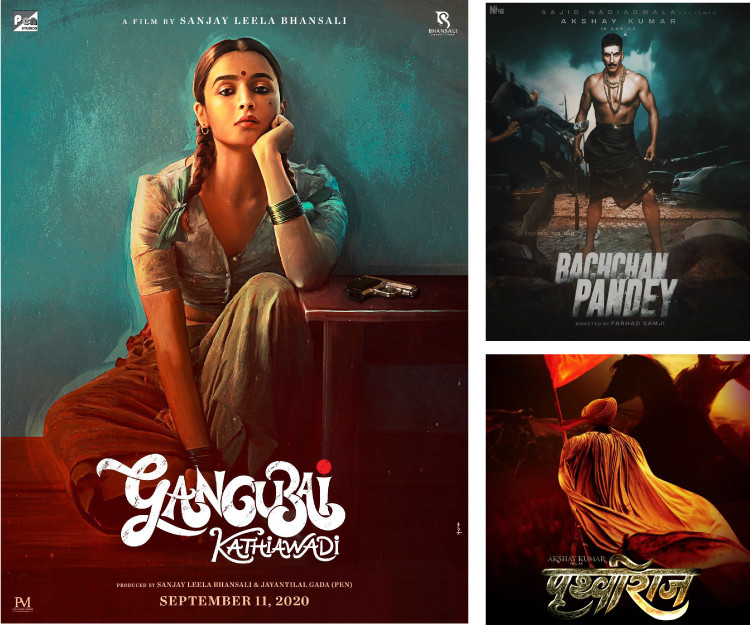 Argho Bhattacharya, Head Marketing, Niyo observes that any marketing activity culminates into upliftment of branding and performance. "In-cinema advertising falls squarely in the branding bucket as of now. If there is willingness to explore the medium? Certainly. Why? Because we are bullish on both the content coming in over the next few months and also more people signing up to have an in theatre experience." Speaking about the share of cinema advertising in the marketing mix, he adds, "Brands such as ours would be comfortable to deploy around 10% of the branding investments into in-cinema advertising, and have another 10% on standby if reach/brand metrics look encouraging. We will also stick to eight metros with multiplex settings to start with as fragmentation is limited with three players having around 80% market share."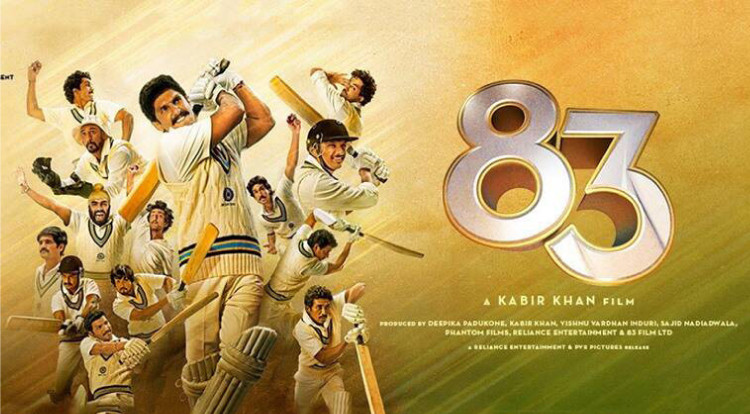 Some brands are taking the wait-and-watch approach when it comes to in-cinema advertising, as Prateek Malpani, Head of Brand, Wakefit.co tells us. Yet he is not ruling out the prospect. He explains, "We don't have a very clear view on how it stands in our marketing mix right now because there are other priority channels, which are higher in priority in terms of reaching out to consumers or going with our message in a more innovative way. Having said that, if we chance upon something that clicks really for in-cinema, something that can grab attention while people are grabbing their popcorn or something contextual to that particular moment then we will definitely consider it."
Though he is positive about in-cinema advertising's long term future, Adhish Zaveri, Senior Director, Marketing, Shaadi.com remarks that the brand has always made a low investment on in-cinema advertising even pre-COVID. He says, "The near-term future of in-cinema advertising is going to be dependent on the third wave or the absence of it. In the long-term, cinemas are going nowhere and neither is the in-cinema advertising business. However, in-cinema advertising has always been expensive from an ROI standpoint and hence we've invested minimal ad dollars there even pre-COVID. In the scenario that the costs come down, we'd consider it as a part of our mix."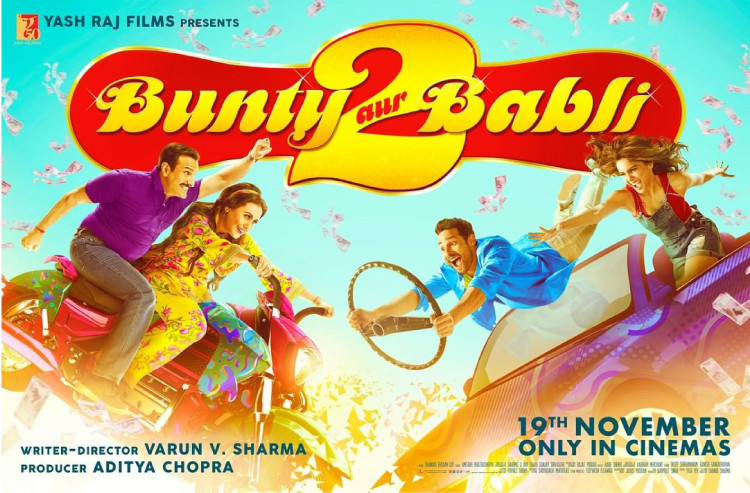 THE QUESTION OF OTT
The Indian OTT market was already the fastest growing in the world, but the COVID-induced lockdown and closure of theatres and live-events, however, led to an accelerated growth for the OTT industry. 2020 saw several big banners releasing their movies on OTT platforms like Amazon Prime Video, Netflix, Hotstar and others. In fact, as per PWC's Media and Entertainment Outlook 2020, the massive investments made by OTT services will help subscription video-on-demand make up 93% of the total OTT revenue (as compared to 87% globally), increasing at a CAGR of 30.7% between 2019-2024, from $708 million in 2019 to $2.7 billion. The report also stated that SVOD revenues overtook theatrical earnings in 2022 and expected SVoD revenues to be higher than box office even for the next three to four years. Therefore, this also raises a question that whether OTT will continue to cannibalise on the theatre earnings.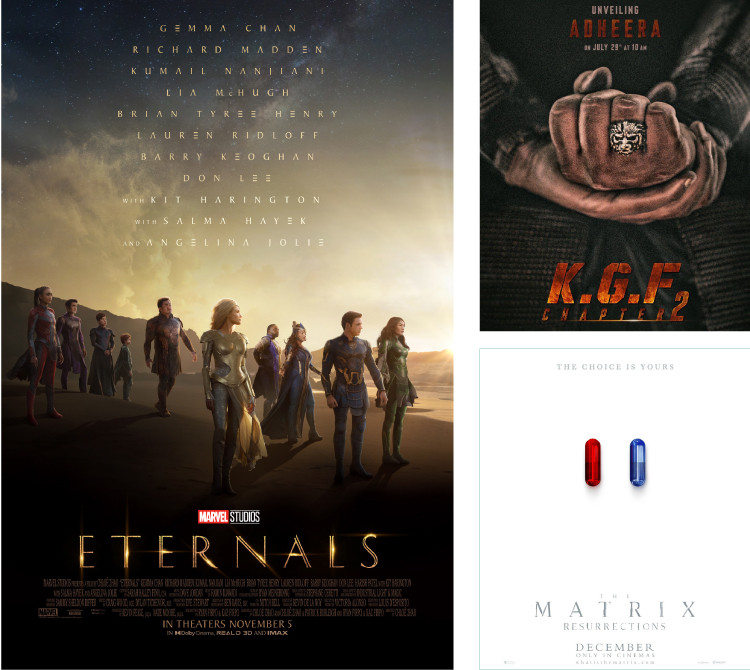 "While OTT and other home entertainment options have enough content, the experience of watching a movie in a cinema hall cannot be replicated and larger-than-life movies drive this experience. The future of cinema is bright and there may be a trend towards bigger and larger than life kinds of movies," Mehta assures. The Pitch Madison Advertising Forecast this year noted that cinema advertising revenue will definitely see a revival but will only see normalcy by H2 in terms of AdEx. Considering the washout that 2020 was for Cinema, the report projected that the medium would achieve a 161% growth rate, which will take its AdEx to Rs 475 crore, half of the 2019 numbers. Given the prevailing positive consumer sentiment this festive season, the silver screen might just shine by the end of this year.