The global COVID-19 pandemic has severely dented businesses and entire sector, particularly in the April to June quarter this year. Now with markets gradually 'unlocking' and with the economy settling into the new normal, all eyes are on the festive quarter that is often referred to as Q5.

With the festive season upon us, with Onam, Ganesh Chaturthi, Eid and Raksha Bandhan setting the tone for the coming months, the mood across the country is one of hope and positivity. The pandemic is far from under control in India, but the markets are hopeful of a revival in the next few months.

Already the Pitch Madison Advertising Mid-Year Report (PMAR) 2020 brings some optimism as it projects a recovery in H2 2020, with a growth rate of 60-72% from the collapsed H1, or at 6-13% when compared with H2 2019.

Harsha Razdan, Partner and Head, Consumer Markets and Internet Business, KPMG India anticipates in surge in consumer and advertiser spending this festive season.

"While the Indian consumer has been focused on purchasing essentials and has re-evaluated their choices, we anticipate that consumers across different demographics would keenly be looking forward to making bigger purchases in the festival time," he notes, adding that while there will be a surge in the next few months, it will be lesser than what it was at the same time last year.

"The ad industry usually clocks about 40-50% of their business during this period. Furthermore, with the near washout in the first half of the year, the budgets are expected to be diverted towards the latter half of the year, leading the curve to be at the peak from the lowest during March-July," says Sandeep Sreekumar, Managing Director, Media Moments, who also expects to see a notable growth in digital ad campaigns and consequently digital ad spends.

While there is plenty of reason for the industry to be optimistic, experts point out that the revival of ad spends also depends largely on consumer sentiment and consumer spending picking up.

Some sectors have already been quick to see a rise in sales from May this year, observes Sidharth Parashar, President, Pricing & Investments – India, GroupM. "While FMCG, driven by rural India, tractor and motorbike/ scooter sales are on the rise from May 2020 onwards, the trend needs to be broader and sustained for a couple of quarters before we call it a revival.

Having said that, we are observing progressive ad spends, month on month across most of the media and this trend should continue in months to come." Parashar also adds that Diwali being in November this year also allows for a more extended festive season, which could attract more ad spends.

"Sectors like FMCG, e-commerce, auto (used as well as new, more thrust on entry segments across 4-wheelers, motorbikes & scooters), offline retail (apparels and accessories), handsets, durables & new age media likely to have higher presence compared to the much-impacted Apr-Jul quarter," he says.

Experts in the industry tell us that categories like auto, consumer durables and e-commerce might see a higher volume of growth during the festive months from the last quarter – some even to the tune of 25%-30%. But some sectors like travel, hospitality and cinemas have been almost wiped out this year.
Here's a look at how various key sectors are looking at this festive season.


The festive season business
The festive season usually accounts for 40-50% of the ad industry's business every year

After the COVID-19 setback, H2 2020 is expected to see a recovery of 60-70% on the back on festive marketing

Categories like auto, consumer durables and e-commerce are expected to see a growth of 25-30% in the festive season over the last quarter

Sectors that will be impacted the most this season are travel, hospitality, offline retail and real estate

This year, advertiser focus will remain firmly on Digital with brands devoting as much as 40-60% of their budgets to Digital advertising

IPL is also expected to give festive ad spends that much-needed impetus this year
(As per industry sources)
Cautious optimism this festive season
As of August 2, 2020, 44% consumers expect income in the next six months to be lower than pre-COVID levels. This number is notably lower than 57% as per survey conducted between May 18 and 23.

42% consumers expect their spends over the next six months to be lower compared to 53% in May

36% of small town consumers are shopping for essentials in local markets as much as they did in pre-COVID times, compared with 27% in metros and tier 1 markets

Categories like essentials, health care products and home entertainment continue to see demand, while semi-essentials like cosmetics, packaged food, auto and consumer electronics are seeing an uptick in sentiment

(Source: COVID-19 Consumer Sentiment Research by Boston Consulting Group – Aug, 2020)

A SHIFT IN GEARS FOR AUTO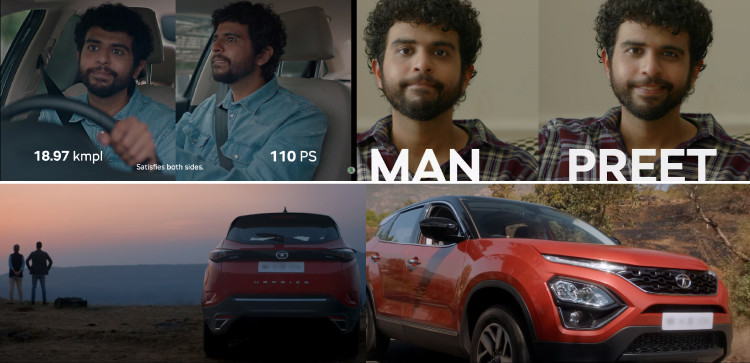 The pandemic dealt a tough blow to the automobile sector that was already hit by the slowdown last year. However, auto brands are seeing robust growth over the past few months.

In fact, brands like Maruti Suzuki recorded a 20.2% increase in domestic sales in August 2020 as compared to August 2019 and a noteworthy 17% overall increase in sales during August this year.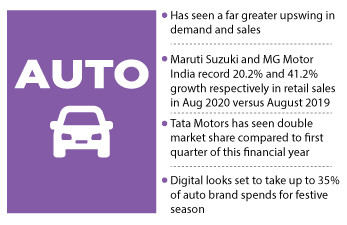 MG Motor India too reported a whopping 41.2% surge in its retail sales in August this year vis-à-vis August 2019. With heightened safety concerns during the pandemic, and given that the festive season is an auspicious time of the year for big-ticket purchases such as cars, the mood across the industry is buoyant.

Vivek Srivatsa, Head – Marketing, Passenger Vehicle Business Unit, Tata Motors tells us that the brand's focus will remain largely on safety and the positivity of the festive season.

"Our market share has already doubled after the first quarter of this financial year and is at 9.5%, as compared to the last few quarters. We are now looking forward to further improving this as well as our overall performance as we anticipate an increase in demand for our New Forever product range," he says. He adds that the brand has already launched its elaborate Onam campaign in Kerala, and will adopt a regional approach across specific states for various festivals that follow in the year.

Tarun Jha – Head of Marketing and Product, ŠKODA Auto tells us that the brand anticipates a good festive season with the introduction of the new ŠKODA RAPID Automatic. He notes that things are already looking up for the sector and that consumer sentiment will be more positive during the season with people tired of staying indoors for almost six months.

"People are indulging themselves with certain things they like, to whatever extent they can. In terms of auto specifically, April and May were shut but we've seen a change now in that sentiment. People have started booking cars, test-driving cars and also buying cars.

Of course, it is not at the same level as pre COVID, but month on month we are seeing this gradual change moving upwards. The luxury category would take perhaps another few weeks to come back to the pre COVID levels," observes Jha. For luxury auto brands like Lexus, the focus will remain on delivering an amazing experience to consumers.

"The pandemic has impacted brands across various sectors and with it, has also brought about many changes in consumer buying behaviour and purchase patterns. Even during these challenging times, we do believe that while consumer sentiment will be leaning towards more conscious buying, they will definitely want to celebrate various occasions and milestones with their families and loved ones," points out PB Venugopal, President, Lexus India.


CONSUMER DURABLES:
CREATING MORE VALUE FOR CONSUMERS




The COVID-19 disruption and the lockdown hit the consumer durables sector, much like several others. However, brands in this space are seeing an upswing in demand, as consumers though cautious in their spending, are still looking to buy household appliances to make their lives at home more comfortable.

Brands in the category are mindful of this cautious consumer approach and are therefore going beyond mere discounts, and adding value offerings for consumers.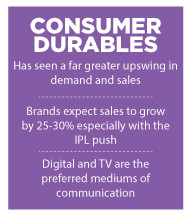 Deba Ghoshal, Vice President – Marketing & Key Accounts, Voltas also explains why the brand is going with a largely digital outreach to connect with customers. "We are digitising a lot of our marketing efforts to overcome the restrictions owing to the pandemic. For instance, we recently concluded our Onam meet digitally, which otherwise has been a highly successful on-ground event for many years.

In addition to promoting offers through online Digital initiatives, and Activation initiatives in the field; we will also invest in Search, which continues to be one of our focus areas. We may also consider leveraging mass media (television) and continue digital outreach to connect with consumers, as and when the festive season picks up momentum," says Ghoshal. Brands like Panasonic too have made Digital the key touch point, while maintaining its presence on TV as the medium for reach and brand building.

Shirish Agarwal, Head - Marketing Communications & Brand, Panasonic India explains, "During the lockdown, the marketing mix has changed for most brands across the industry vertical. Digital will be our main medium for communication, where we will allocate up to 40% of our spends. This will be followed by TV, Print, OOH and Radio."

The overall consensus across marketers in the consumer durables space is that with the pandemic still far from over, the focus will remain on improving consumer comfort while they remain indoors for the most part.

Rohit Malkani, Vice President, Marketing, Crompton Greaves Consumer Electricals Ltd is confident that this festive season, consumers will put their money on propositions that offer comfort, convenience and a "little more joy". Sharing his thoughts on the festive season, Malkani says, "We are expecting the festive season to be a good one for Crompton.

This is based on largely two key factors, the trend on consumer sentiment combined with our innovation pipeline and preparedness. On the consumer sentiment front, our sales numbers are tracking upwards month-on-month since the lockdown has lifted. On our innovation pipeline, we believe we are well placed for the upcoming season with a strong pipeline of new products as well as trade programmes."

Also expecting a good festive season is Kumar Ajit, Senior Vice President – Sales & Marketing, Saregama India, who like many others has taken a Digital-first approach during the COVID outbreak. "People may be reluctant to move out and shop like we have traditionally seen during festivals.

The situation has changed buying behaviour from offline to online. So, we will be using digital platforms for marketing. Digital marketing allows deeper segmentation and real time change in strategies befitting the ever evolving consumer behaviour," he explains, adding they definitely expect this Diwali to be as good as the previous years.

A spokesperson for Voltas further added that the recent momentum in the market due to pent-up demand is encouraging.

"With people spending more time indoors than ever before, they are looking for ways to make their housework more comfortable. This has caused almost all the product categories to gain momentum, as people continue to spend on functional and necessary home appliances, which are essential in a post-COVID world."

RETAIL & E-COMMERCE: LEVERAGING THE FESTIVE 'FEEL-GOOD' QUOTIENT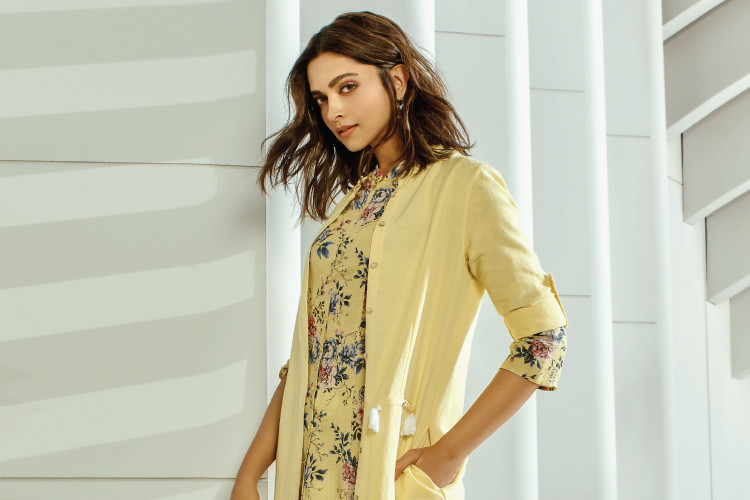 While apparel as a category has been impacted (both offline retail and e-commerce), retailers of electronics and consumer durables are more upbeat about the festive season and going by the rising consumer demand.

For several retail companies in the consumer durables space, sales between September and December every year account for close to 40% of annual sales.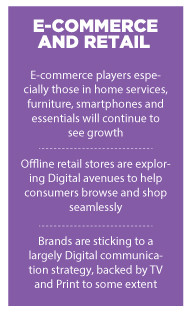 E-commerce brands too are optimistic about the upcoming festival, as more and more consumers are choosing the online channels for shopping requirements. According to an Amazon India spokesperson, the focus for the festive season is in enabling growth for everyone in the ecosystem.

"This festive season, our focus will continue to remain on enabling sellers to sell and accelerate their growth and help them get back on their feet. These include lakhs of sellers and SMBs including artisans, women entrepreneurs, emerging Indian brands and local store owners.

At the same time, we want to help customers find everything they need – from the latest mobile phone to groceries and get them delivered safely to their homes." Brands like Shopclues.com interestingly have grown 4x from last year, and are expecting to see an upswing in sales this festive season.

"We are gearing up for the festive season and an exponential top line growth. We have grown by 4x from last year which has given us immense confidence for the months ahead. Surely Diwali will be the prime focus and plans for the same are currently being worked out. The primary focus is to provide best deals on electronics and fashion at highly competitive prices.

We will also provide the best offers and discounts around small home appliances as well as large appliances," states Sanjay Sethi, Co-founder, and CEO, ShopClues.com.

Brands like Pepperfry too have been seeing a revival in consumer demand at a steady rate, with growing demand for WFH furniture as well as other products. Kashyap Vadapalli, CMO & Business Head, Pepperfry tells us that consumers are constantly looking to improve their existing interiors and décor, especially during the festive season.

"Today consumers are consuming digital platforms more than ever, for recreation as well as shopping and knowledge-building purpose. Therefore, we have tailored our strategy and will now be emphasising more on communicating with our consumers through our owned platforms.

Our targeting strategy for our digital campaigns (video, display, content, performance) is based on generating good ROI by capturing the shift in consumer behaviour towards online purchase mediums," explains Vadapalli. Home solutions brand Housejoy also will be focused on home cleaning, fumigation and maintenance (plumbing, electrical and carpentry) campaigns to drive revenue and growth at a time when there is growing demand from consumers who are largely confined to their homes.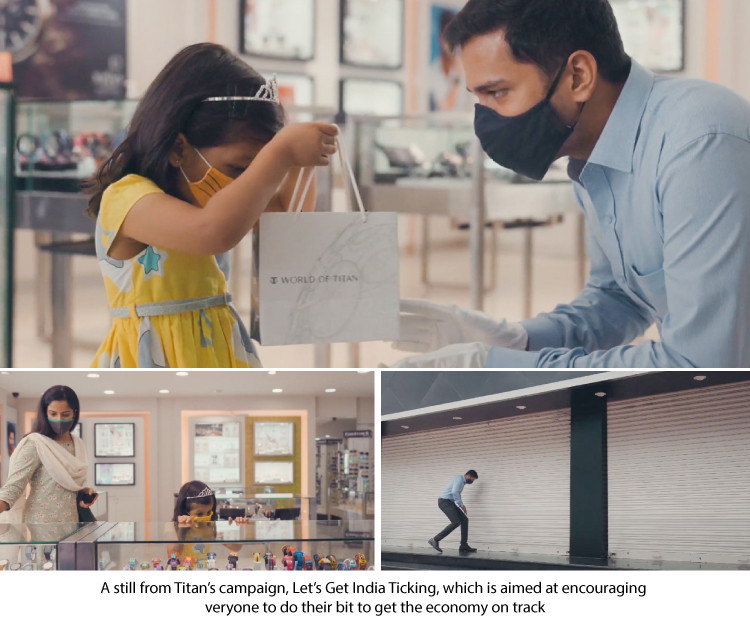 The start-up has also earmarked a Rs 5 crore budget for the festive season. "We have recently entered 10 new markets in addition to the six we were present in. We will be focusing on getting more users across these cities. We will be launching festive packages, offers and convenient payment plans to drive conversions," says Arpan Biswas, VP Marketing, Housejoy.

The apparel retail brands are not very optimistic about a revival in demand this festive season. Given that there will be fewer occasions to socialise and that people are staying home to be safe, the pandemic seems to have dulled the festive sparkle for apparel retail players.

Nonetheless retail brands like Lifestyle are still optimistic that the coming months will see an improved consumer sentiment. "Our consumer research has indicated that the consumers are looking forward to the festivities with an immense amount of positivity.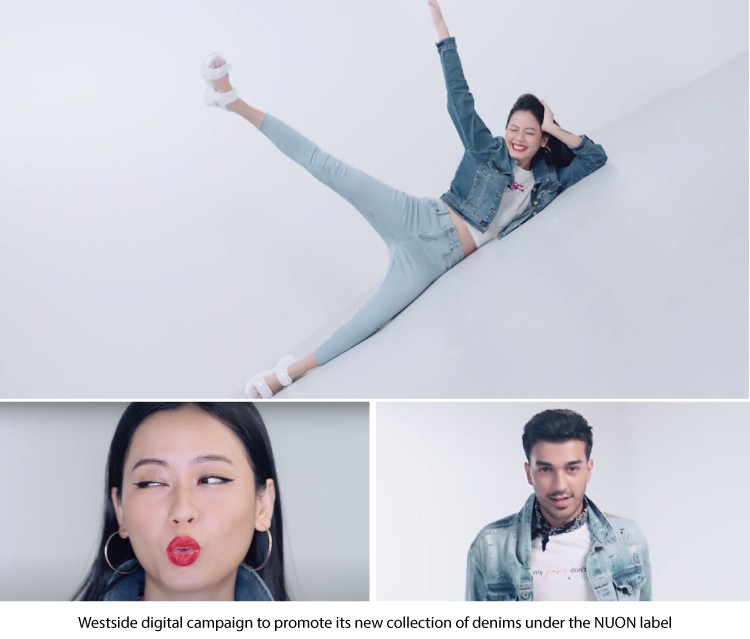 This has given us confidence to plan a set of activities and curate collections that will excite our customers," points out Srinivas Rao – Sr. Vice-President, Marketing, Lifestyle. Incidentally Melange, the ethnic wear label by Lifestyle recently named Bollywood star Deepika Padukone its brand ambassador.

Umashan Naidoo – Head of Customer, Westside tells us that the brand's communication will be digital led, and will adapt to the new consumer purchase patterns brought on by the pandemic. "The festive months are traditionally a shopping season.

Given the recent changes in lifestyle owing to pandemic we are cognisant of changing consumer needs and their resistance to step out for shopping. Given the overall sentiment we will stay committed to our values, while re-learning from the consumer behaviour and spending patterns," says Naidoo.


JEWELLERY AND APPAREL: ADDING THE
FESTIVE SPARKLE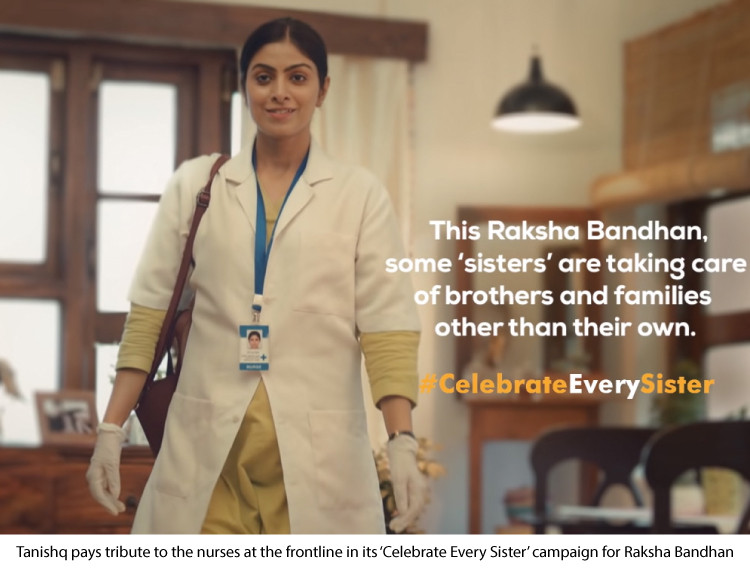 Perhaps the one category that is almost synonymous with the festive season is gold and jewellery. Coincidentally, as Ranjani Krishnaswamy, General Manager – Marketing, Tanishq, Titan Company Limited points out gold as a category operates in multiple areas such as investment, security, rituals and pleasure.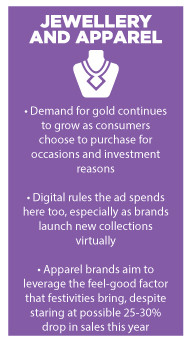 She is confident that consumer sentiment will definitely improve this festive season, which brings a great deal of cheer, something everyone could use after these challenging past six months. "We are seeing traction in more ways than one. What is really working for us is that gold is seeing appreciation and people are looking at it as an investment.

Gold also sits at the heart of all rituals such as weddings. The third area that we're especially seeing traction in is the celebration of personal milestones and occasions such as birthdays and anniversaries. This is perhaps also because during the lockdown people have had very few occasions to celebrate.

So in the light of all this, we are very optimistic and hope to see a good festive season," she states. With most weddings and family celebrations pushes towards the end of the year, jewellery brands are seeing a growing demand from consumers and expect it to grow even more come Dussehra and Diwali.

Brands are also looking at Digital largely to launch new collections for the season. "Due to the pandemic, we expect a reversal in trend during the festivities and given the high gold prices, customers are likely to opt for lightweight and trendy gold jewellery. This year's campaign thought stems from the core philosophy of making every day look fashionable with fine jewellery, not just the festive season," says Sharat Krishnan, Head of Marketing, Melorra.

Jewellery brands are also addressing safety concerns by consumers when it comes to showroom walk-ins. "We are aggressively promoting our jewellery collection through digital and social media. Enquiries through our website have increased and we have integrated a robust e-commerce platform on our website.

Also video calls with appointments are set up for consumers who don't want to and/or can't visit our showrooms," explains Pratap Kamath, Managing Director of Abaran Timeless Jewellery. Retail therapy is being offered by apparel and accessories brands via Digital, since consumers are still hesitant to walk into stores for non-essentials.

Explaining how Metro Brands is reinventing its offerings to make home celebrations enjoyable and festive, Alisha Malik, VP - Ecommerce and Marketing, Metro Brands says, "We will be focusing on e-commerce along with our stores.

To make festive shopping safe and interesting, we will also continue to offer 'home visit' service and 'drive thru' service. Customers can enjoy a virtual tour of the store over WhatsApp, choose the products they wish to buy, and 'try and buy' from the comfort of their home and car.

We will be also setting up pop-up stores in apartments." Given the importance of enhancing the virtual shopping experience, Malik adds that Digital will be the prime medium that Metro Brands will use for its festive campaigns. While the mood is largely one of cautious optimism among apparel brands, some marketers believe that sales may dip by as much as 25-30% this year.

The focus nonetheless will be on creating a feel-good messaging and new virtual experiences for consumers.

THE IPL IMPETUS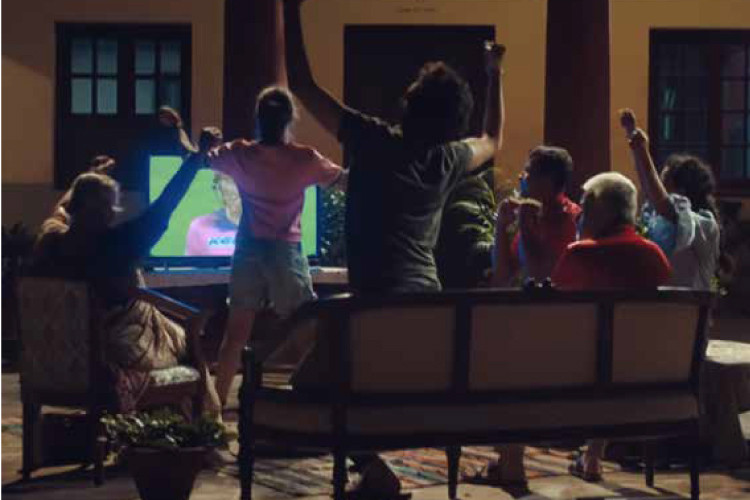 IPL 2020 scheduled to take place this month in the UAE, timed perfectly along with the festive season, is expected to give the media and advertising sector that much-needed boost this year.

Speaking about the positive impact IPL may have on consumer sentiment, Ashish Bhasin, Chief Executive, Asia-Pacific, and Chairman, India, at Dentsu Aegis Network, says, "IPL will be a mood elevator. Overall 40-45% of advertising spends happen between the Ganpati festival and New Year.

Approximately, Rs 30,000 crore is spent in this period during a normal year. So it's great that IPL is happening at this time. India is a very sentiment-driven market. When the sentiment is good, people do advertise. When it's not, people opt to refrain from advertising.

So you need something that brings in cheer." There is concern from some leaders in the industry though that IPL ad spends may eat into budgets earmarked for festive campaigns. Some sectors like travel, hospitality and retail may not recover even during the festive season and therefore the industry might see lower spends on that account.

Vaishali Verma, CEO, Initiative also points out that this year's festive season and the IPL must be viewed in the light of the highly unusual occurrence of the pandemic, something no one in the industry could have seen coming.

Speaking about the occurrence of IPL along with the festive season, she notes, "Yes the IPL is a big boost to the industry right now, but you must take into account that the timing has also changed. April to June is usually season for certain categories like colas but now it is not.

Some of the categories might withdraw and might not see this as a big marketing opportunity given their seasonality. Secondly, the entire input cost to be on IPL is far higher, and when the advertisers are so cautious, they might want their media dollars to work much harder, and sustain it for a longer period.

I personally fairly am happy about the return of the league, because if you are re-launching or launching or you want to reach out consumer at scale, it's a great platform.

But, are advertisers in the same frame of mind? Right now, everybody is looking at much lesser investment," she explains. Verma also adds that many sectors are currently seeing an exponential, nearly 60-70% growth, over the last quarter but that is not real growth. Considering that the last quarter saw nearly zero spends in some categories, the base is artificial, she states.

The industry for now is looking at keeping damage minimal this year, and instead focus on driving growth in 2021. Overall, agency leaders agree that whether the IPL eats into festive budgets or not, it is likely to provide that much-needed impetus and revive investment in advertising.

MEDIA OUTLOOK: A MIXED BAG FOR 'Q5'

As companies across sectors gear up for the festive months, so is the media and entertainment sector. The Pitch Madison report has also estimated that AdEx in H2'2020 should grow by 60-72% compared to H1 '20 and grow by 6-13% of H2 '19. TV players too predict that the sector will witness a 60%-70% recovery in festive season AdEx.

"There are some categories which will start advertising during the festive season. For instance, online education, gaming categories, pharma and healthcare have started advertising on TV. During Diwali, the real estate category will come back. Auto, consumer durables, mobile handset and telecom are expected to start advertising September onwards," says Ashish Sehgal, Chief Growth Officer- Ad Revenue, ZEEL.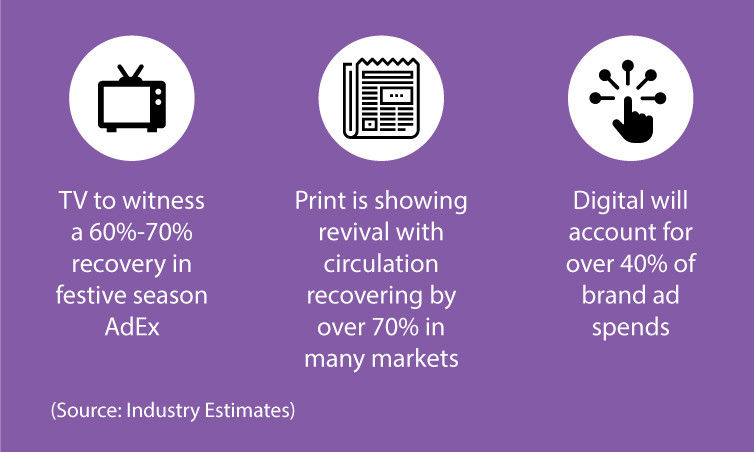 The recovery for AdEx in the TV will also be aided by landmark properties on the telly such as Bigg Boss, KBC and the IPL. Rohit Gupta, President, Sony Pictures Networks India, opines that GECs, Movies and Sports are all big properties that contribute close to 60% towards AdEx, and therefore need to deliver this year to ensure recovery.

He observes, "The festive season is expected to be good because a lot of brands have been absent from the media for a very long time. Festival is a time when everybody comes back and you can't be media dark for very long because in these categories, since your competitors are active and you have to be active."

Players in the TV domain also add that in terms of pure revenue, the festive season will be 20-30% lower than the previous years, largely because many key metros in the country are still observing lockdown restrictions. Sharing his thoughts on how advertisers will make their comeback on TV, Pawan Jailkhani, Chief Revenue Officer of 9X Media, says, "The first category that will fuel the growth this season will be FMCGs.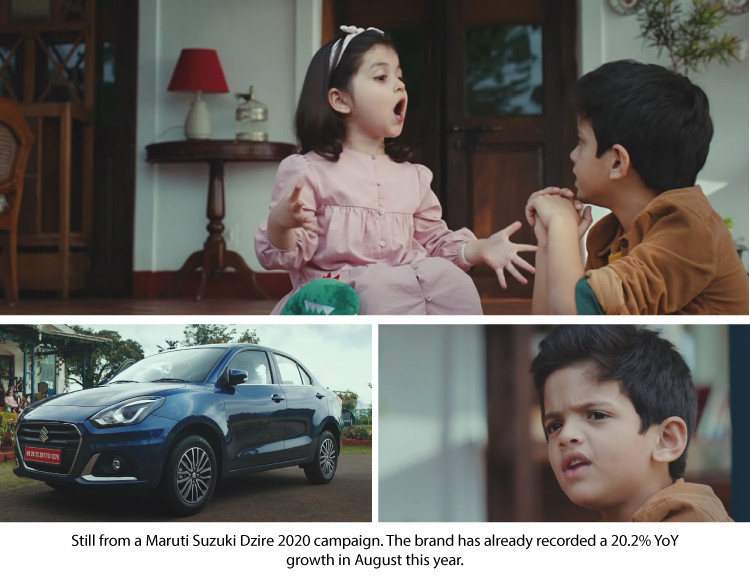 I am also confident that around Diwali e-commerce will come back in a big way. Automobiles will jump too during the festive season and the fourth category likely to contribute are digital product companies." One of the key changes this pandemic has brought about in terms of media consumption is the fragmentation of consumer attention.

Explaining how Viacom18 is currently tackling the changing situation, Nina Elavia Jaipuria, Head - Hindi Mass Entertainment and Kids TV Network, Viacom18 says, "In the coming months, we are going to see this continuing trend where content, information, and entertainment will be consumed by various types of devices.

Therefore this trend teaches us that if you want to entice your consumer to come to your stories or content then the potency of content should be much higher." Broadcast players cannot afford to ignore the consumer shift towards Digital and OTT, she notes. (We would like to give due credit to Jaipuria here, for introducing us to the term 'Q5' used to denote the festive season in India.)
Even as TV gears up for a revival this festive season, Digital perhaps is the best placed in terms of the advantage it held during the lockdown months. With advertisers grappling with meagre budgets and dramatic changes in consumer behaviour this year, the trend across the board is to keep Digital at the centre of all communication.

Advertisers are looking at devoting as much as 40-60% of their spends on Digital, since consumption across online platforms has skyrocketed. Speaking about the current trend in ad spends, Neena Dasgupta, CEO, and Director, Zirca Digital Solutions says, "As audiences have flocked even faster than before to digital channels, so have brands and budgets. One clear indication of this is the emergence of new content consumption patterns – from a new prime time to collective viewing, greater uptake of video and voice, etc.

No wonder the media mix and budget spreads are being transformed permanently. This is an inflection point. Marketers must embrace it or perish." Adding that whole the festive season might not quite see the kind of spends it does otherwise, Pooja Jauhari, CEO, The Glitch notes, "March to July saw the industry go through a serious plummet in media revenue.

However creative fees for Digital and innovations on production and tech still held ground. Brands were looking at MarTech and Social + Digital with new focus and that helped. Definitely see that going up as pitches are getting converted and brands start preparing for the festive season." The Pitch Madison Mid-Year Review for 2020 also reported that Digital suffered a minor contraction of 7%, even as all the other mediums suffered a drop of 40-55%.

It has also turned to be the only medium to grow by 16% in Q1 2020 when all others registered a double-digit drop. Digital commanded a total of 30% share of the AdEx in H1 2020, thus cementing its place as the most preferred medium for advertisers.

Print perhaps suffered a tougher setback during the lockdown months, facing distribution challenges. However, after a hiatus of nearly four months, it is making its comeback sending a clear message to those writing off the medium. Interestingly, it is the smaller markets that are clocking the maximum ad volumes.

Newspaper houses are now confident of reviving their business, print editions and dwindling toplines. "We have been doing 30-40 plus pages in various key markets like Delhi, Gurgaon, Bengaluru, Chennai and Hyderabad since the first weekend of August. Some of our non-metro branches are clocking ad volumes/revenues similar or higher than last year.

This is an indication that the smaller markets are on a faster road to recovery, but metros are fast catching up. This is definitely a sign of things to come. With the festive period approaching, we are positive that print will see a higher traction from brands that are looking for a high level of discovery, recall, impact and credibility," says Sivakumar Sundaram, Chairman, Executive Committee (CEC), Bennett Coleman & Co. Ltd.

Newspaper circulation for many leading dailies has recovered almost 90% in some markets and over 70% in most markets. The increased time spent on Print also makes it a compelling proposition for marketers for new launches, topical communication and internalising brand messages.

The revival of Print has been an encouraging sign across nearly all markets. Speaking about how Mathrubhumi has sustained the challenges compared to other markets, MV Shreyams Kumar, Rajya Sabha MP & Mathrubhumi Group MD says, "Media has also been affected very badly because from April onwards the ad revenues were practically zero but fortunately the distribution was intact in Kerala.

In fact, even after the spread of coronavirus to this level, the number of copies we lost was less, compared to other markets because the distribution system is very good here. Hopefully, all sectors will start reviving, it can't remain like this forever.

It's only a matter of time before we bounce back with a lot more vigour and action." According to the PMAR 2020 Mid-Year Review, categories like FMCG, Auto and Education continue to be the main cash cows and contributed almost 45% to Print AdEx in H1'20 against 38% in 2019.

The return of advertisers in auto and the rapidly growing education sector also looks set to drive the revival of this medium. Tier 2 and 3 markets are already leading in the revival of Print, and media agency leads believe that the industry will only grow further in the festive months.

While it will continue to battle both TV and Digital for AdEx share, there is no denying that advertisers haven't written off the medium yet and industry experts believe that it will grow by at least 40-50% during the festive months over the last quarter.


TIER 2 AND 3 CITIES LEAD THE WAY FOR REVIVAL
51%


51%
respondents believe that the impact of COVID-19 will be short lived and normalcy is not far away
Consumers in tier 2 and 3 markets are 1.9x more positive than those in metros and tier 1 cities
22% in tier 2 and 30% in tier 3
believe that their spending will increase or remain the same as before COVID-19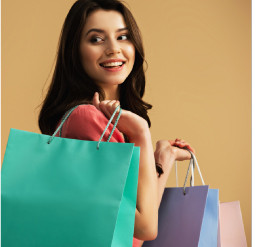 78%
have reduced discretionary spends
85%
prefer contactless payments to physical cash payments
Online channels
have seen 1.6x growth rate with tier I consumers preferring to make most purchases online.
49% intend to spend up to
Rs 5000 across categories,
an indication that consumers are spending cautiously
(Source: Time to open my wallet or not survey, KPMG India, July 2020)