The past year may have impacted several categories that were forced to innovate and stay relevant. One of the sectors however that has benefited greatly from the fact that people were confined to their homes is the gaming sector. The global gaming industry has grown by leaps and bounds and according to Newzoo, a games and esports analytics and market research firm, it was a $152 billion industry in 2019 and is projected to be a $196 billion industry in 2022. Those numbers are staggering when compared to the global revenue at the box office, and of recorded music. It is an obvious conclusion that when billions of people remained confined to their homes due to the lockdowns necessitated by COVID-19, gaming, along with other forms of entertainment, witnessed an uptick which expedited its growth trajectory by several years.
SCALING NEW LEVELS
Vikash Jaiswal, Founder and CEO, Gametion, notes that Ludo King, one of the most widely played games in India, doubled its user base in 2020 from 15 million to 32 in terms of daily usage. The game saw a 400% growth in DAU during lockdown with peak DAUs at 51 million. "Many users were also looking at alternate experiences over TV and OTT and hence Ludo King gained momentum and popularity. We saw a phenomenal growth of users in India, US, Europe, Middle East, South East Asia, Canada, Brazil, Turkey, Spain, Tunisia, Bangladesh, Malaysia and Indonesia were new and emerging markets. Our monthly average users (MAUs) rose from 110 to 142 million in nine months," he explains, adding that Ludo King has crossed 500 million downloads globally.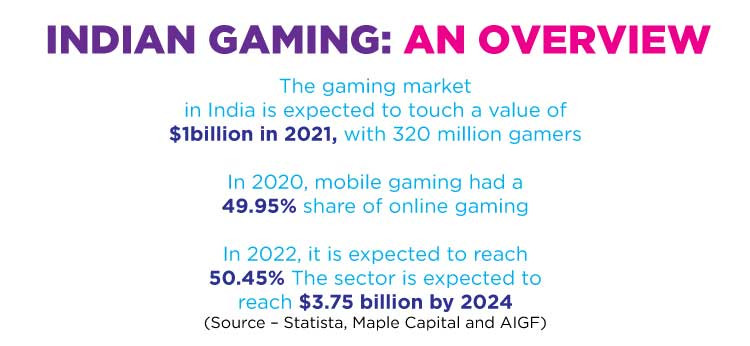 A similar trend may be observed for TeenPatti, a popular game from the Octro portfolio. Manav Sethi, Chief Marketing Officer, Octro, states that the game was a "chartbuster all throughout and is played by some 150 million players and is one of the top 10 grossing apps on AppAnnie". Octro also reported a 50x spike in Tambola. "From a portfolio point of view, we witnessed a spike across almost all our games when the first ever lockdown was implemented but that growth has tapered down now that we exit 2020. We are now back to the pre-COVID growth trend from a new user POV. But as we had invested a lot on data analytics and CRM platforms, we were able to retain those users and can see a significant chunk of that converted into loyal users."
With social distancing becoming the norm during 2020, gaming helped fill the void for people as multi-player games enabled virtual interaction and allowed people to stay connected with family and friends. "COVID-19 clearly led to a lot more new users. So new people were trying out online games for the first time, almost entirely on their mobiles. I would say between the months of April and May there was probably like a 40% increase from previous months. And that was pretty much similar I think for most of the real money gaming platforms out there. But overall, I would say from pre COVID to post COVID, there was at least a 20%-25% jump, which has been retained," remarks Sudhir Kamath, Founder, 9Stacks, an online real-money poker platform.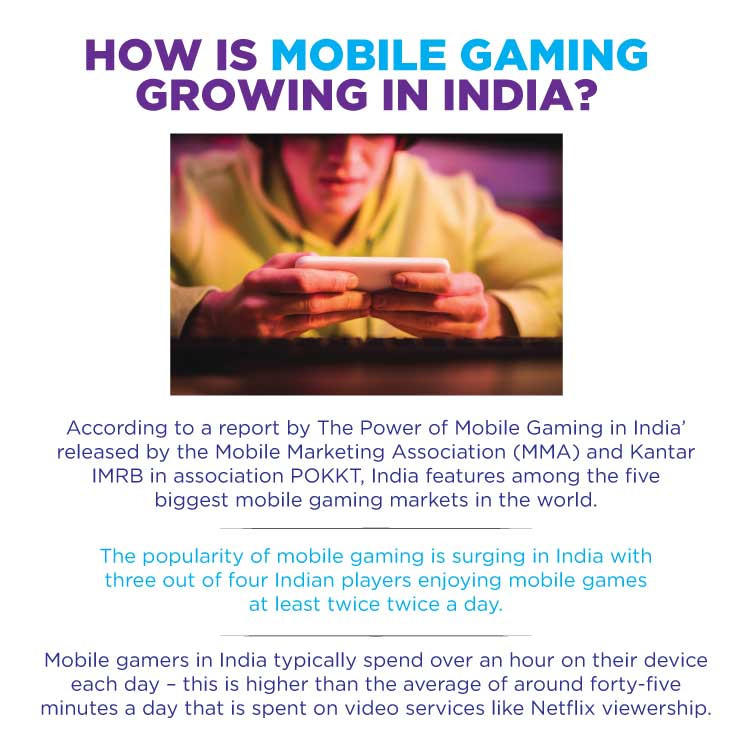 UPPING THE ADVERTISING GAME
Gaming companies have ramped up their focus on advertising since the pandemic as they sought to attract users to their platforms. According to the data provided by TAM AdEx India, ad volumes for gaming increased by 2.3 times on TV, 14.8 times on Print, and 2.3 times on Radio in 2020 as compared to 2019. This helped improve the ranking of gaming category across traditional mediums from its 2019 position. When compared with ad volumes among all categories, gaming ranked 47, 120, and 56 in TV, Print and Radio in 2020 respectively – a marked improvement from 2019 when the sector ranked 55, 276, and 66 respectively. Perhaps the biggest testament to the category's growth in advertising was seen last year when Dream11 picked up the coveted title sponsorship for the Indian Premier League.
"Online gaming is a vast ecosystem which has different formats that click with a different set of gamers. We want to be the go-to destination for all categories of gamers and not restrict ourselves to just certain formats. That is the reason we have a mix of games starting from ludo, chess and quizzes to esports and fantasy games. Presently, the entire sector has an aggressive advertising strategy. We are aiming to spend 4x this year on what we did in the IPL last year," explains Sudhanshu Gupta, COO, PayTM First Games, adding that the brand employs an advertising mix of TV, Print and Radio. PayTM First Games was also the top spender on Print and Radio according to TAM, whereas Mobile Premier League (MPL) was the top spender on TV.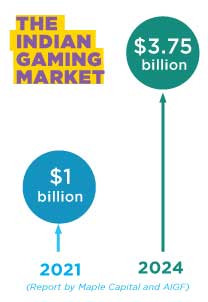 Ludo King also revisited its marketing strategy last year to cater to the growing demand for online gaming. "We revived our marketing strategy which resulted in better revenue realisation per user. In-game ad placements, brand and product-based themes got high engagements for advertisers. Better ad placements ensure high visibility and recall for ads garnering more advertisers," observes Vikash Jaiswal. However, he also adds that post lockdown, the average engagement time has reduced from 55 minutes to 35 minutes.
Octro also earmarks Rs 100 crore annually as its marketing budget. "We have always been a digital first organisation. We have always brought offline scalable playing behaviours online. We will continue to invest there. Even today almost 100% of our marketing spends is on digital and in foreseeable future, majority would remain digital," adds Manav Sethi of Octro.
"While online gaming blossomed, the fortunes of fantasy sports is directly linked to live sports and the supply pipeline was throttled due to the lockdown. In the midst of the pandemic, fantasy sports companies tried innovating by creating cricket leagues at domestic level (likes of Jharkhand Premier League) and in sub-continent markets (like Lanka Premier League) for getting the consumers back online," notes Vinit Karnik, Business Head, Entertainment, Sports, & Live Events, GroupM, providing some perspective on how fantasy gaming companies revamped their game during the outbreak.
According to Christine Pereira, Marketing Director, CasinoX8, most of the marketing of online gaming in India is by way of affiliates and about 35% of gross gaming revenue is allocated to marketing. "Additional spend on branding would be fractional, probably 2% if brands have favourable turnovers. However, as the market grows, we would expect to see companies with stronger branding and marketing budgets increasing market share. Comparatively, in Europe, about 50% of advertising spend is through direct marketing and branding with 80% of that online. As competition and sophistication grows, we expect the Indian market to move more in this direction," she said.
Nodwin Gaming's CEO Siddharth Kedia reveals that from 2019 to 2020, the firm spent three times more on advertising and will continue to increase the spends. "We are going to further increase our advertising spends by another 2x to 3x this year," Kedia emphasises. However, not all brands have joined the advertising bandwagon as demonstrated by Nazara's Nextwave Multimedia which runs the World Cricket Championship (WCC). "We are a product-first company. We have mostly looked at growing the product through better engagement of our audience and have been conservative in our spends for user acquisition. WCC has always been about authentic representation the sport of cricket and bringing the excitement of playing the game in the virtual format," explains P.R. Rajendran, Co-founder and CEO, Next Wave Multimedia.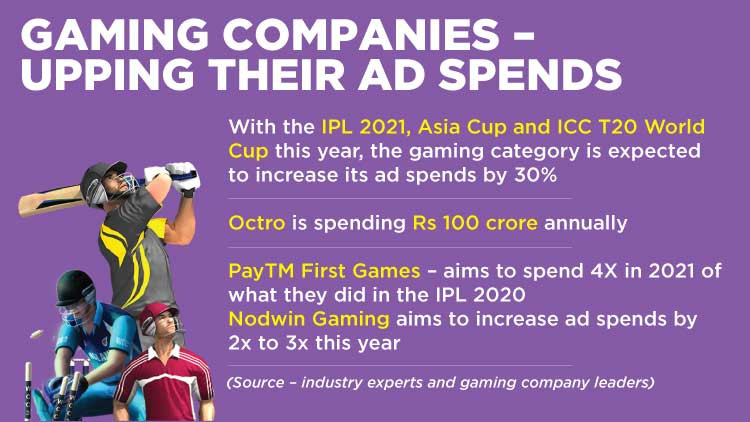 GAMING IN THE MARKETING MIX
The influx of users also invited interest from advertisers who were seeking new ways to engage consumers on the back of rapid changes in their behaviour. Vikash Jaiswal points out that gaming apps offer high visibility, high impact and easy conversion of audience to users. So, the advertising cost and user acquisition cost is far cheaper vis-à-vis conventional and OTT platforms. Jaiswal adds, "Advertisers have experimented with gaming platforms with much success given high conversions of users and user attention. Gametion earned $20 million in revenue in the year 2020 and is looking forward to diversifying its revenue streams and shifting from advertising as a primary revenue source to in-app purchases."
According to experts, advertisers in gaming apps can be largely categorised into two parts: endemic and non-endemic brands. Endemic brands include other gaming apps or gaming hardware. These brands form a large chunk of the advertiser community on gaming apps. Non-endemic brands are ones whose core business isn't associated with gaming and peripherals.
"These advertisements are largely via the programmatic pipe and are genre agnostic. However, there are a small group of 'early movers' who have explored exclusive tie-ups with gaming apps that cater to their core TG and who have dabbled with in-game branding options, products / service integrations and of course rewarded videos," explains Vinit Karnik.
Vasuta Agarwal, Managing Director, Asia Pacific, InMobi, says: "Amidst the pandemic, gaming witnessed a minimum of 80% growth in usage (Q2 vs Q1 2020), according to the 2021 India Mobile Marketing Handbook by InMobi. This is, in fact, a larger global phenomenon where India leads the world in terms of the growth in the number of games played each month by the average user (35%).Gaming is a burgeoning category that is democratized and propelled by mobile. The typical profile of an Indian gamer has shifted over the years to represent people from diverse backgrounds and hold a variety of interests. If things continue to play out the way they are, gaming will soon be as mainstream as video streaming. While a majority of gaming publishers will continue to monetise through advertising, categories such as real-money gaming will propel revenues for the sector through in-app purchases."
Mohit Joshi, CEO, Havas Media Group India, concurs and adds that the advertisers who have tried gaming for the first time see a clear benefit in the inventory and associations. "This popularity of mobile gaming has attracted the attention of advertisers due to its ability to reach consumers using location and real-time targeting. Incentivising gamers within the game-on-video view leading to in-game currency, encourages and develops more favourable feeling about the brand." According to Joshi, the absolute numbers are still small but there is potential and interest in this space that will ensure the numbers will definitely grow over time. He adds that out of the total digital advertisement spends, the spends on gaming were 4-6% before COVID-19 which increased to 10% during lockdown.
"Gaming and branding have had a conspicuous relationship in India so far. Brands haven't experimented beyond universal campaigns which deliver in-app ads — because masses of Indian gamers preferred free games. With in-app collectibles and new genres of games coming out, more opportunities exist for brands to create a new gaming business model versus using it as a media channel. Google Pay has layered casual gaming with instant rewards to unprecedented success. They're an example more brands can follow," notes Ishtaarth Dalmia, AVP – Strategy & Corporate Strategy Lead, Dentsu Webchutney. He also adds that the brands have a hard time measuring game engagement and that reflects on the brand. The biggest challenge is having a shared vocabulary for what each partner can do for each other. "It's like the early days of digital and social media marketing all over again, where effectiveness has to be proved before brand opportunities. And just like digital and social, gaming is about to become inevitable in the marketing mix," Dalmia states.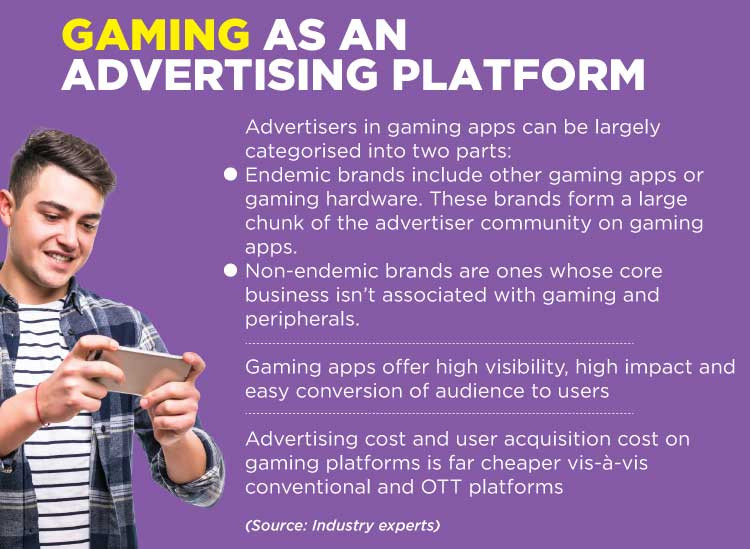 Manas Gulati, co-founder, and CEO, #ARM Worldwide also speaks about the emergence of gaming as a popular advertising avenue. "We often see a huge rise in the terms of players who play a particular game, thus raising ad sales, allowing them a forum to draw additional players every day to assess the interest of their target audience. Thus, it is more about the brands in the industry who need to raise the level of interaction and quality of conversations surrounding their product," he remarks.
According to Neeraj Roy, CEO of Hungama Digital, which runs Hungama Games—a game publisher and developer, the last 10 months have seen digital acceleration of 2 to 10 years depending on the category. "But I believe it's still too little, because 80% of the advertisers on gaming services right now are not mainstream brands. 80% of the advertisers are still other digital products. You're not necessarily seeing the traditional mainstream brands still actively do that. We still have work to do as far as that's concerned."
His view is echoed by P.R. Rajendran who adds that bigger FMCG advertisers have not moved into using games-advertising majorly in India. "Most adopters of game ads were the businesses from the digital economy. So, hopefully game-advertising can only grow from here," he states.
THE ADVENT OF ESPORTS
The fact that all games are clubbed as one has also invited the ire of promoters of esports who rue the fact that their game of skill is not recognised as such. Karnik clarifies that esports is the marketing function of gaming as an industry. "Gaming companies use esports to build their user community on the back of competitive events across geographies. Basically, what started off as an offshoot of the gaming industry as a marketing practice is mushrooming into an industry of its own drawing non-endemic sponsorships and media rights monies," he explains. Karnik adds that esports in India is still in its nascent stage and is driven by early adopters like Red Bull and PepsiCo. However, during the pandemic, the number of online gamers skyrocketed and interestingly, so did the number of esports watching community. Case in point – from April to December, 2020, YouTube clocked an average 3.30 billion monthly views on gaming content, with 17, 300 videos uploaded monthly.
Lokesh Suji, Director, Esports Federation of India and VP-Asian Esports Federation, cautions that one must not brand esports as a source of betting or gambling. "Not only online gaming has been equated to esports but playing casual video games like ludo, candy crush has also been put under esports. You Google this and you will find thousands of articles which present fantasy, real money gaming, teen patti, poker, rummy, gambling, betting as esports, the content of these articles is around igaming/egaming but they will use a pic of a video gamer playing video games like FIFA, etc. They should be using pics of casinos, poker, cards etc. We are in a mess because this leads to a wrong understanding of esports in masses including brands, investors and more importantly parents," states Suji. He asserts that it is a sport, where players participate in group gaming competitions. Viewers can watch professional gamers compete against each other in a variety of games. "We are a sport because the physicality of responses of our participants leads to the result of a winner. And esports is essentially a speed competition. There is no space for gambling or betting involvement in the esports sector," he says. Suji bats for the recognition of esports as an industry as it is now going to be a medal event at the Asian Games 2022 as well as few other Asian Championship events.
Kedia also adds that the biggest differentiator is money in, money out versus only money out. "Whether you look at fantasy sports, or real money gaming, everyone has to first contribute money to play and then the winner, after deducting whatever charges for the platform, gets the balance. However, in e-sports, like any other sport, there is no fee to play. We don't charge the players anything. We're saying you come, show your skill, and may the best man or woman win. It's like Wimbledon or PGA Golf Tour or any of those events," he explains.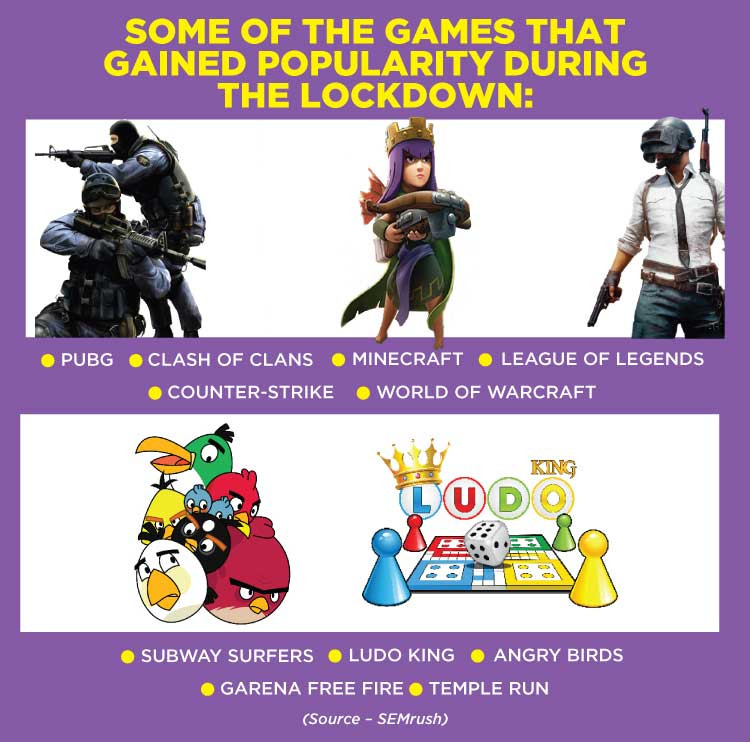 OUTLOOK FOR 2021
2021 is going to be a year when gaming truly comes into its own as there is room for growth given the myriad possibilities in store for all the stakeholders. According to All India Gaming Federation's CEO Roland Landers, the online gaming industry in India is expected to grow at a CAGR of 43% as detailed in the FICCI –EY report, 2020 too.
"The online gaming industry is on track to become one of the massive industries in India. As per the report launched by Maple Capital and AIGF, the sector will be valued at around $3.75 billion by 2024. This year it will be $1 billion and there are around 320 million gamers," Landers says. "The IPL and other sports properties have catapulted gaming advertisers and sponsors in to the big league. The self- regulation mechanisms employed by the industry with the emphasis on responsible gaming and player protection, to name a few, have become even more relevant," Landers adds, referring to the new guidelines proposed by ASCI to regulate the category.
Aman Garg, VP-Partnerships, Ebullient Gaming, says that in the next few years, there will be 10 more games like PUBG because people have adopted the game. They understand what the thrill of gaming is. "PUBG was the gateway for this category. And now 10 more games will come and become as huge as PUBG, their YouTube streaming ecosystem will become big, and their Esports ecosystem will become big. India is one of the biggest countries for mobile gaming," Garg observes.
Karnik predicts that as the gaming industry grows, esports is bound to follow suit. "With restrictions on live events expected to be relaxed a little in 2021 and pent-up demand for competitive gaming (competition and content) we see esports to be the talk-of-the-town for 2021," he adds, and asserts the need for marketers to explore the esports avenue more seriously.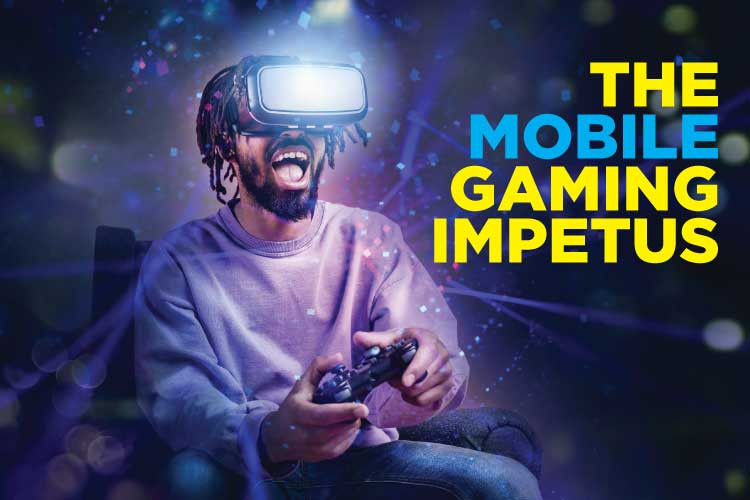 One of the key differentiators for India is its love for mobile gaming. Much like the growth of OTT, which has been largely driven by India's mobile users, mobile gaming is a significant contributor to online gaming.
Yash Pariani, Founder of Indian Gaming League, speaks about the advantage India has in terms of its mobile gaming population. "We definitely have a bright future in the mobile esports markets. PC and console are still more of a luxury compared to a smartphone. With access to data along with 4G and now 5G being rolled out, 2021 will see a lot more gaming in tier II, III and IV cities," he notes. Entities such as the Indian Gaming League are an important element of the entire gaming ecosystem as they drive conversations around the games and are an important indicator of the purchase games are getting from people at large. Out of the $196 billion expected from online gaming globally in 2022, Newzoo predicts that revenue from mobile gaming will be 49% of the pie. The mobile gaming factor is expected to play a bigger role for the Indian market. Growth is also being driven extensively by viewership and gaming content.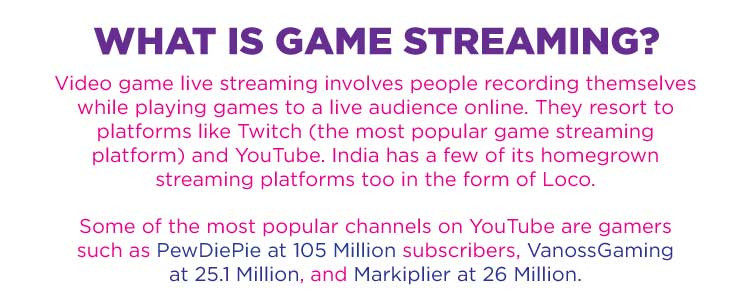 Nodwin Gaming, which runs the India Premiership (a tournament consisting of Clash of Clans, Call of Duty Mobile, Counter Strike, and FIFA) saw a 19x increase in gamer registration. "So for example, if there were 3000 people who registered in 2019 to play that tournament, in 2020, 57,000 people registered. So, that's the kind of growth that we look at primarily, because for us, the other growth comes from how many hours of content have we produced and broadcasted. Now, a surrogate for us is also viewership. And we use viewership as an indirect metric of how the industry is growing," observes Siddharth Kedia, CEO, Nodwin Gaming.
Vaibhav Odhekar, Co-Founder and COO, POKKT, states that 5G's technological advancements will drive the next wave to mobile innovation, majorly in mobile gaming. "The considerably faster download and upload speeds. It will unlock the ability for mobile games to be downloaded nearly instantly. Larger mobile games, ones that are bigger than a hundred megabytes, can be downloaded in one go, without the annoyance." He adds that with mobile devices acquiring better specs, their support will improve for higher configuration games. "Data cost and speed will favour the customer and overall user experience will be seamless."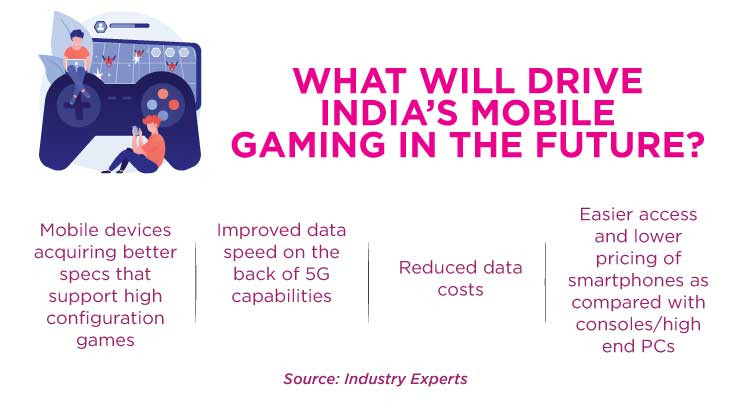 Another significant element of gaming which has cropped up is the proliferation of streaming as the number of players so has there been a concurrent increase in people watching them play. Anirudh Pandita, founder of Pocket Aces which runs Loco, one of India's most sought-after streaming platforms, cites two examples to illustrate how gaming has grown by leaps and bounds in other regions. "China has 700 million active gamers, out of which, and they have two big game streaming platforms that have emerged. Both have 150 million plus monthly active viewers. And they have one million monthly active streamers each. So, you have a pretty huge base. The US has 150 million gamers. And the biggest platform, which is Twitch, has 40 million monthly active users. In 2011, which is 10 years ago, when Twitch actually started gaining great traction, the US had about 100 million gamers and Twitch had, at that time 18 million MAUs. Now, this is really critical, because what's going to happen is, India today has 100 million gamers interacting with this form of content. We don't have any big game streaming platforms, and we certainly don't have a million streamers actively streaming."
Pandita is confident that there is a market, and a category creation is underway. "Streaming is broadly of two types – there are competitive gamers who stream and then there are what I call lifestyle streamers, like entertainment streamers. On the game streamer side, on the competitive gamer side, the advertising interest is very easy to elicit and understand because they think of it as sports. If I can sponsor Formula 1 or NBA, I can also sponsor this. And if you look at live streaming, average concurrency is actually larger than even the Premier League games."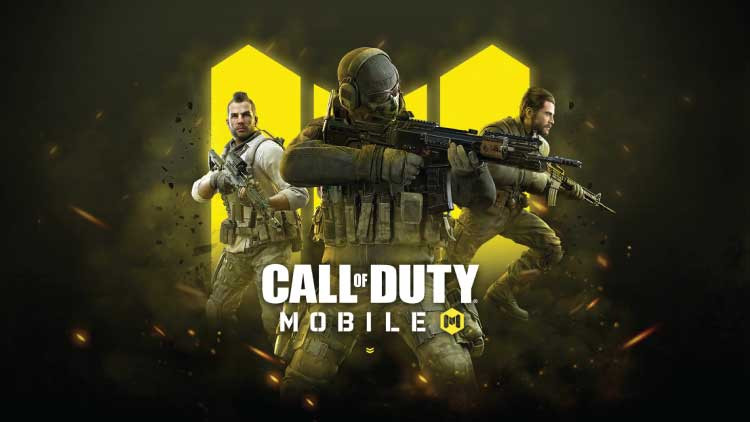 "Streaming is a by-product of gaming. 60% of YouTube breakout creators are from gaming itself," remarks Anirudh Nagpal, CEO, Ebullient Gaming. He shares some insights into the worldwide views for games like Minecraft, which are at 201 billion views, Roblox at 75 billion views approximately; Garena Free Fire was at 72 billion views; GTA 5 was at 70 billion views and Fortnite was at 67 billion views.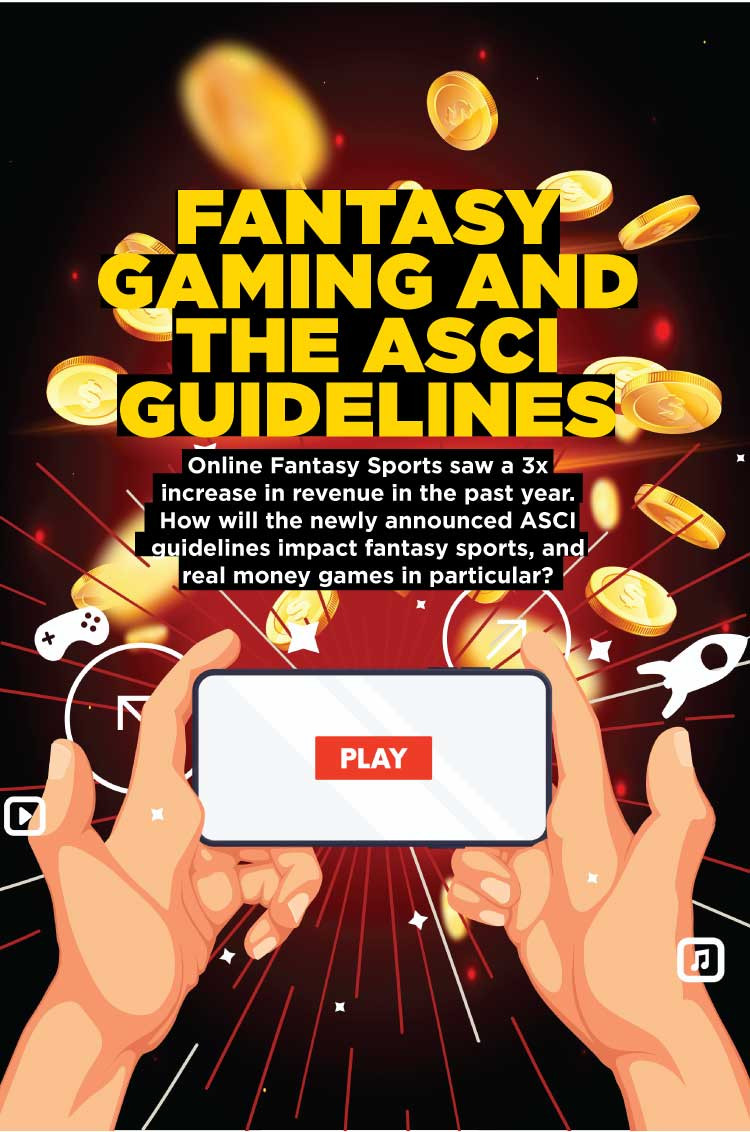 The rapid growth, and the adverse impact of real money games (RMG) advertisements prompted the Advertising Standards Council of India (ASCI) to develop advertising guidelines to ensure users are aware of the financial and addiction risks.
Some of the guidelines include not depicting people below 18 years, disclaimers highlighting elements of financial risk and addiction occupying no less than 20% of the space in the advertisement and in a normal speaking pace. The guidelines also state that advertisements should not present 'online gaming for real money winnings' as an income opportunity or an alternative employment option.
Octro's Manav Sethi states that there is an urgent need for a predictable regulatory regime in fantasy gaming and real money gaming of all kinds. "We are still waiting for data of any kind to be published by these states, which have banned these kinds of games with misplaced notions of adverse effects. You don't ban an entire equity market, when a small group participates irresponsibly and incurs losses. And especially when few of these games have been adjudged by the topmost court of India as games of skill," he insists.
He goes on to add that Octro has also built a platform where they did everything to get their social engagement and technology right to ensure enhanced customer experiences deep rooted in external (signals) and internal data. "Our algorithms are trained to detect fraud, collusion and any such anomaly. We encourage people to set their daily limits to deposit cash while playing such real money game," he says.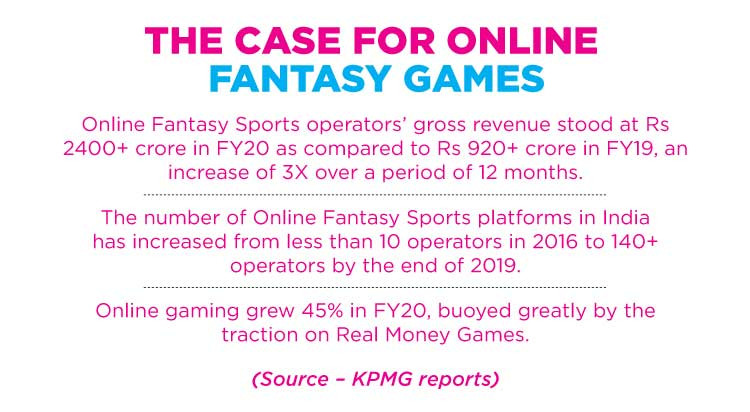 PayTM First Games plans to address this scrutiny by leveraging multiple gaming federations it is a part of. Sudhanshu Gupta explains the various steps the company is taking, in addition. "We have been actively informing gamers across India about responsible gaming through various channels. We are a part of multiple reputed industry bodies like AIGF and FIFS where retired Chief Justices and experts from the sports fraternity make policies and charters. We follow self-regulatory charters and marketing guidelines and connect with the state governments from time to time to educate them about this new sector," he says. Gupta is quite confident that states will form policies that will allow online gaming businesses to operate in the future, adding that the category will not need to adopt surrogate advertising in the future either.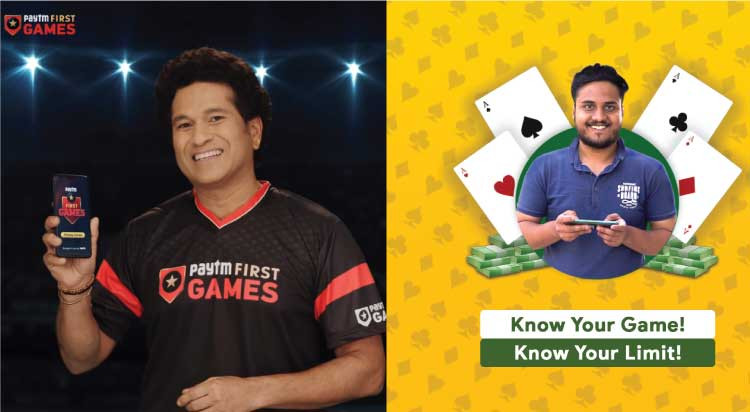 Sudhir Kamath also adds that the industry was keen for the guidelines to take shape. "In every industry, there are legit players, and there are always going to be some bad apples. What happens is you always have some companies at the edge which are breaking self-regulations so what ASCI's guidelines have done is try to make it a bit more formal," Kamath points out.
His view is reinforced by Abhishek Madhavan, SVP, Growth and Marketing, Mobile Premier League (MPL). "On the contrary, clear regulations will bring stability and certainty in this nascent but high potential sector, which in turn, will bring in more investments. We welcome ASCI's proactive step in issuing the guidelines and will work to comply fully with the same as a responsible company," states Madhavan. He further adds that MPL's strategy is to have a well-distributed overall marketing approach via digital as well as conventional channels. "We always look to highlight MPL's unique features such as our variety of gaming titles, benefits to users, as well as user support features like unlimited and instant cash withdrawals."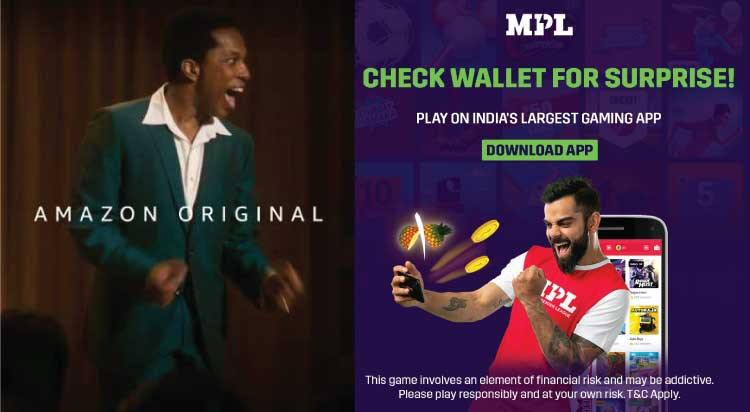 In light of the guidelines, NITI Aayog, in its latest report, also advocated uniform country-wide regulations for online fantasy sports platforms which was welcomed by the industry players. Amitabh Kant, CEO, NITI Aayog, said in a statement, "I have very keenly followed the growth of Indian fantasy sports industry as a supporter of technology and good governance. Given our Government's initiatives like Digital India and Startup India, I believe that we can harness the power of fantasy sports and create a robust sports ecosystem to boost its growth in the next few years. Post pandemic, I am confident that the industry will not just rebound but will lead the way for sustainable technology-enabled growth secured by good governance."
Vinit Karnik of GroupM points out that the ASCI regulations are likely to boost the marketing spends of this category in the short term, especially for fantasy sports. "Fantasy sport is a native category on live sports. Cricket is the one which drives maximum traffic for this category and hence commands a massive premium on advertisement rate. With ASCI regulations in place, there's an increment in the creative duration which translates into increased investment," he says. He goes on to add that in the middle to long term, the industry is expected to optimise on their marketing planning to mitigate the effect of the regulation on their advertising spends. "We've seen this with other advertiser categories like mutual funds and real money gaming companies are likely to follow suit."