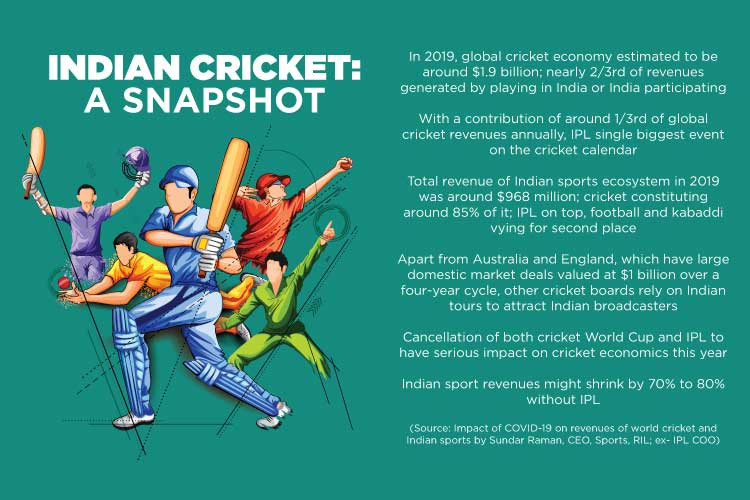 It is clear by now that 2020 has been a hugely challenging year all around. It doesn't matter which domain, there's no possible sector that the COVID-19 pandemic hasn't touched. But if you're a sports fan, there's no doubt that you've probably spent the past three months eagerly awaiting that nail-biting winning run on the cricket field during an Indian Premier League (IPL) match or that high-octane football clash. With much awaited tournaments like Wimbledon too being cancelled this year and with uncertainty hanging over the IPL and T20 World Cup, 2020 has so far been a gloomy year for sports enthusiasts.

However, in the past two months, with tournaments like Germany's Bundesliga and the English Premier League under way, and with the West Indies' tour of England off to a thrilling start, all may not be lost for sports fans yet. But how soon can India get in on the action? And when can Indian fans see their favourite sports stars back on the field?
THE COVID-19 IMPACT
Much like other industries, the Indian sports ecosystem finds itself confronting a future of uncertainty. The cancellation of both the cricket World Cup and IPL will have a serious impact on cricket economics for this year. According to a report released in May this year by Sundar Raman, former COO of the IPL, cricket accounts for 85% of the Indian sports economy. In the event that the IPL is cancelled this year, the BCCI has stated that it is looking at a huge revenue loss of $530 million or more. According to a report by India Today, IPL broadcaster Star India could well be staring at losses of Rs 3269.50 crore this year if the IPL is called off.

According to the seventh edition of 'Sporting Nation in the Making', the report from GroupM India's entertainment and sports division, ESP Properties, the business of sports in India is seeing a strong CAGR of 12.8% over the past 10 years with the sports industry growing at 17% in 2019 alone. The current pandemic has become a speed-breaker of sorts for the sector, compelling stakeholders across the sporting landscape in India to become more nimble-footed and to innovate in terms of engaging with fans and keeping the momentum going.

Kartikeya Sharma, Founder, Pro Sportify, that owns properties like the Pro Wrestling League and The Great India Run, talks about the current situation facing the Indian sports business: "The sports sector is one of the worst affected as it has lost a significant amount of revenues with all activities halted. Indian and international wrestlers are eagerly waiting for the next season of the Pro Wrestling League, a platform that has helped Indian players to win medals at the Olympics. Once the Pro Wrestling League and Big Bout League start, the sporting quotient will be high. We will create an ecosystem that will allow spectators to enjoy the game in a controlled environment," says Sharma. Apart from this, Pro Sportify will launch the Indian Arena Polo League.
A NEW PLAYING FIELD
Broadcast players have perhaps been the hardest hit during the past few months, with live sporting action coming to a complete halt. Star Sports has worked to fill the void for sports fans, bringing out a programming mixed bag of nostalgia that includes some iconic games and performances. For cricket fans, the channel has launched its flagship show Cricket Connected, which features both current and former Indian cricket players express their views on the lockdown, offer fitness tips and share glimpses of their lives at home.


The channel has also kept fans of Kabaddi, Formula One and IPL engaged with special programming, and with off-the-field and behind-the-scenes action from earlier seasons. Football fans, however, now have some reason to celebrate as the Bundesliga, Germany's football tournament, was the first major league to bounce back into action. The English Premier League, hugely popular among Indian football fans, also kicked off on June 23, bringing much cheer to both fans and the broadcaster, Star Sports (as well as Disney+ Hotstar).

The Spanish league (La Liga), the English FA (Football Association) Cup and the Italian league (Serie A) are also back, albeit in empty stadiums and in extraordinary circumstances. On the cricket front too, the West Indies tour of England is under way with one Test match already wrapped up. Cricket South Africa too held a special Solidarity Cup that saw 24 of South Africa's top cricketers in three teams, playing two halves in one match. In the US too, the NBA is set to begin by the end of July.

During the lockdown, broadcasters like Sony Pictures Network India (SPNI) in fact saw a growth in viewership on account of its WWE (World Wrestling Entertainment) and UFC (Ultimate Fighting Championship) content in April. "Sony Pictures Sports Network had continued showing live content for WWE as well as UFC and launched WWE blockbusters @8 on Sony Ten 1 & Sony Ten 3, which was supported by a massive marketing campaign. Due to this, our viewership grew by 30% during the month of April.

The South markets, particularly, showed high affinity towards the new WWE blockbuster content and experienced 40% growth. We are home to football in India and started showing live football matches every night - Serie A live from June 20, followed by FA Cup that returned on June 27," says Neville Bastawalla, Head-Marketing & On Air Promotions, Sports Channels, Sony Pictures Networks India.

The network is also preparing for the return of both the UEFA Champions League and the UEFA Europa League in August. The network also has exclusive rights for the ongoing West Indies tour of England.

Bastawalla points out that the resumption of live sports has seen the reappearance of advertisers on their channels. Brands like Amul,

Apple, Skoda, ITC deodorants, Playgames 24x7, Maruti Suzuki India, Bharti Airtel, MPL and Amazon Prime are already on board, thereby indicating a definite upswing in advertiser interest.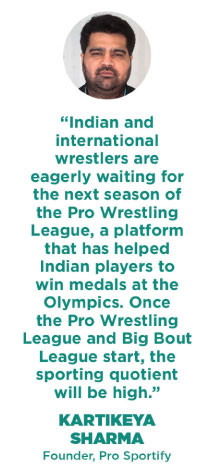 The resumption of live sporting action in other parts of the world is definitely an encouraging sign for the Indian sports fraternity, notes Sundar Raman, CEO Sports, Reliance Industries (former IPL COO).

"Adversity often brings out the best in people and like any other crisis, we must use this time to explore new ways to keep the growth and momentum going. One of the big learnings from this time has been the need to use non-season time more effectively, to keep fan engagement and interest sustained even when the leagues are not happening.

We have seen social media platforms benefit from engagement between players and fans during the lockdown. Leagues like the ISL and IPL must explore ways to leverage and monetise this during the off-season time. Broadcasters too should look at exploring the OTT space to create more engagement and drive fan interest during non-season times," notes Raman.

Given that this is the off-season for sports in India, the industry has some time to watch and learn from the leagues that are already back in action. If all goes well, industry experts believe that India may well see its popular sports properties make a comeback by September.

There are already conversations about the return of IPL in a month or two, and there are reports of the BCCI considering an alternative location like UAE for the tournament.

Explaining how India can best utilise this off-season time to watch and learn, Vinit Karnik, Business Head, ESP Properties, GroupM says, "We will have three months to learn from the developed markets/leagues in terms of what measures they are taking, securing the players, testing and social distancing protocol, etc., as well as technology advancements that will be implemented considering these live sports will happen behind closed doors. It will be interesting to see the fan engagement and experience being played out."
FAN ENGAGEMENT IS PRIME
The need to create engaging content that involves both players and fans has never been more important than in these challenging times. Social media and digital now play a big role in keeping fans and sports personalities connected. Satish Menon, CEO of Kings XI Punjab, explains, "We actually engage with most of our players.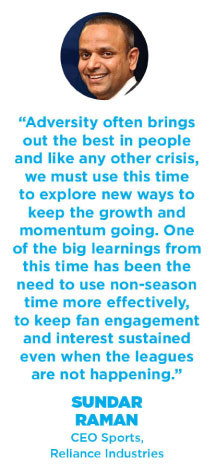 We take our key players and create fan interactions. We have an average of 3-4 posts a day going out virtually." While he adds that this cannot match the excitement of live content, it has helped in keeping spirits high of late.

While advertisers usually leverage big sporting events to connect with consumers, they can also use this off-season time to build greater visibility for themselves by creating relevant content with sports stars. Karthik Raman, Chief Marketing Officer & Head – Products, IDBI Federal Life Insurance says,

"At IDBI Federal, we believe that health is the best insurance a person can have. We have recently joined hands with NEB Sports and renowned sportspersons Pullela Gopichand,

Ashwini Nachappa and Malathi Holla for a unique run called 'Run to the Moon' to raise funds for coaches and sports staff who have been badly affected during the lockdown.

The run on July 21, 2020 marks the 51st anniversary of man's landing on the moon in 1969. We have received a tremendous response with over 10,000 runners signing up to be a part of this run," he says.

He adds that the relationship between brands and sports will remain largely unaffected by the current situation, because sports continues to have that magic, which keeps fans engaged.

Analysing the current scenario for sports in India, Mohit Burman, Co-owner, Kings XI Punjab, says, "Through digitisation and other technologies, people sitting at home can be made to experience the game as if they are watching live from the stadium. In fact, South Africa's virtual Comrades Marathon saw an epic

participation from across the world, and 128 from India alone. As far as on-ground events go, the BCCI will definitely restart tournaments like the IPL when there is an opportunity." However, Burman adds that a lot of things will have to be taken into consideration, especially from the player safety standpoint,

before the IPL can happen.

Unlike the situation with IPL, the Indian Super League (ISL) was fortunate to wrap up its season before the lockdown with minimal disruptions. For teams across the league, the time has come to now re-look at sponsor deliverables and brand partnerships, especially since spectators will not be allowed in stadiums for some time. Rubina Dhillon, Head - Marketing & Sponsorships, FC Goa explains how the club has had to go back to the drawing board and analyse the value it has generated for sponsor partners.



TIME TO CALL PLAY
By Boria Majumdar
Sports journalist and author

With a formula in place and with live sports resuming in different parts of the world, the sports industry will soon start to take baby steps back to normalcy

There were serious apprehensions. There still are. However, we have indeed started to see some rays at the end of the tunnel. Or so it seems. When the Bundesliga restarted mid-May, the first such league to do so, I as a fan was far more nervous than the Dortmund players who stepped out on the pitch on Day One. It was not because I was supporting them. No, I wasn't. I was supporting sport and just did not want sport to put the wrong step forward. Thankfully for us all, Germany showed the way and thereafter Spain, Italy and the UK followed. The world's major football leagues have all restarted and some are already nearing completion.

Cricket, which was silently waiting on the boundary, has finally walked out to bat. And yet again a billion of us watching in all parts of the world were praying that nothing should go wrong in Southampton on July 8. Thankfully it was a Test match to remember and cricket, it has to be said, made a better than expected comeback.

Tennis too will restart soon and a host of other sports will follow. Interestingly, some countries that have the virus under control have also started to consider allowing a modicum of fans back into stadiums. Australia, for example, will allow 25% fans back starting September this year. Roland Garros too has promised to do the same.

In fact, we now know what is right and what is not. We know there can be a failed experiment despite the best of intentions, like the one conducted by Novak Djokovic. We also know that it can be done right like it was in Southampton. We now have a template and that's the big takeaway from the last month or so. With a formula in place, the sports industry will soon start to take baby steps back to normalcy. Television will play a major role and consumption across the world will more than make up for the absence of fans in the stadium.

In India too, talks of resumption have started. The BCCI is very keen on holding the Indian Premier League (IPL) even if it has to go to the UAE or Sri Lanka. India, for the record, remains their first option. The IPL, if it happens, will do two things. First, it will mean you don't need state imposed curfews past 7 pm. The entire country will anyway be indoors consuming the league on television. Second, it will give people a sense of positivity they so badly need. It is a symbol that not all is lost and we need it more than ever before. To anyone who denounces the tournament as entertainment, that's the biggest mistake possible. The IPL isn't about Sourav or Virat or the BCCI. It is about India, the sports industry and the last man in the queue who could well be a groundsman or a sports journalist whose livelihood is on the line because of the COVID-19 crisis.

We need live sport to return for we are all tired of doing Zoom interviews and watching highlights. We need live sport because we need our lives back. Sport is no less an economic activity as anything else and the earlier things restart, the better. To paraphrase Bill Shankley from 1981, "Some say football (read sport) is a matter of life and death. I say they are wrong for it is far more serious than that.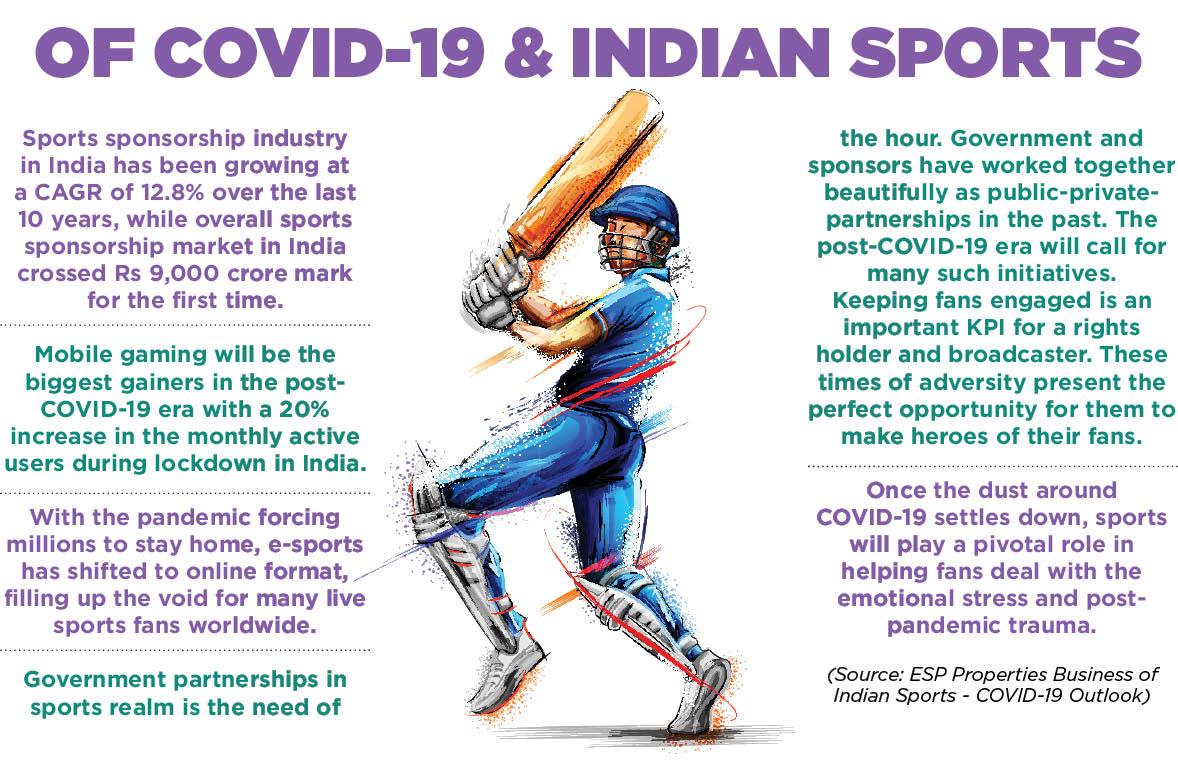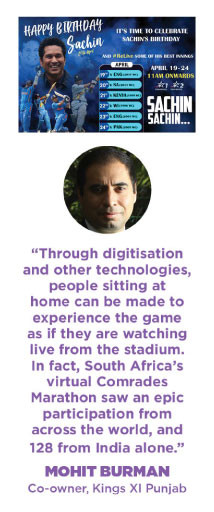 "It is important to understand that a sports sponsorship is made up of several parts such as broadcast, fan engagement, activations, etc.

The biggest challenge is going to be the traditional, on-ground activations from a sponsor's perspective.

As a result, we will have to be more creative and move beyond typical partnerships. Budgets that brands may have allocated towards these activations and on-ground fan engagement will need to be repurposed towards other mediums.

As a club, we have been exploring and successfully delivering digital properties to sponsors," Dhillon notes.

For a tournament like IPL that sees huge advertiser interest, there may be re-negotiations that will take into account factors like the time of year.

The tournament takes place during India's peak summer season, but will most likely happen around the festive season this year.

"Factors like no crowd in stadiums, the season of the year, etc., will need to be factored into advertiser negotiations going forward.

If the tournament is not being played in India, that too will have some impact in terms of contract agreements," observes Santosh N, Managing Partner D&P Advisory LLP and external advisor, Duff & Phelps.

He is confident that despite the current economic situation, advertisers will come on board whenever the IPL takes place,

simply because the eyeballs will be more than ever before. "With people not being able to travel on holiday, movie theatres shut and with most people remaining within the confines of their home, we will see robust viewership numbers whenever the IPL happens this year. Therefore, advertisers will also line up," maintains Santosh N.
THE RISE OF E-SPORTS
Explaining how brands can continue to maintain engagement during this time through online gaming content, Amit Tiwari, VP Marketing, Havells says, "Consumer behaviour has actually changed in the last two-and-a-half months. Every consumer is trying to redefine the means of entertainment or engagement for them.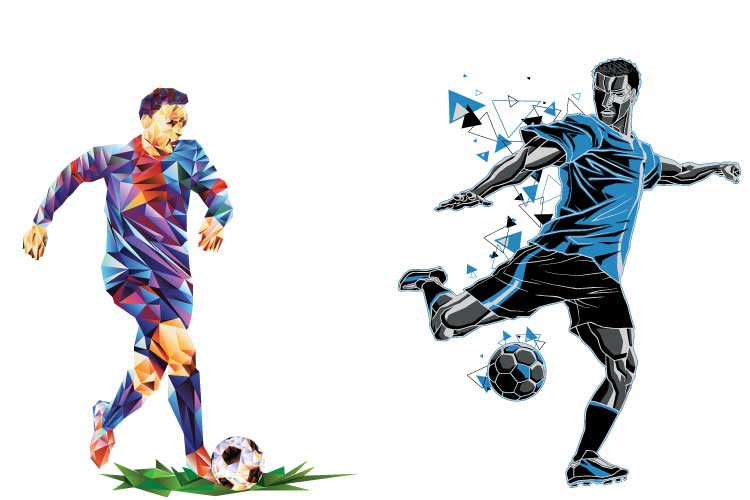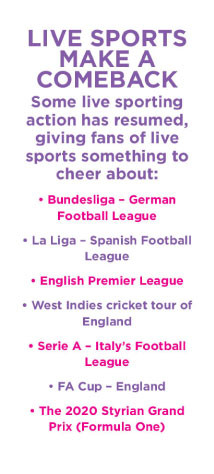 Indoor is the new outdoor. Everybody is looking for engagement either on-ground or on-air.

Brands will invest in advertising primarily in sports, irrespective of it being live or not. Close to 50% people have engaged in the last two months in all the gaming content which is available across platforms." He also adds that performance marketing will be critical for the next eight to 10 months.

Any money spent needs to be calibrated into something meaningful.The very fact that consumers have been starved of live sports in the past few months is forcing consumers to re-look at their subscriptions for sports channels during this time. This might just be the year for mobile gaming, something advertisers should take note of.

Mohit Joshi, MD - India, Havas Media Group observes, "Sponsors and partners should venture into innovative content formats to make the most out of viewer interest during this time. They should come up with content/partnership options which help viewers engage with their favourite athletes, teams, etc., and in the process be seen winning viewers' trust and loyalty.

Mobile gaming during COVID times has seen 30% to 35% increase in monthly active users and time spent has gone up from 30 to 45 minutes. Hence, gaming and virtual sports are excellent options for active consumer engagement." Players in the domain are also capitalising on the current demand for online and fantasy sports. For example, BalleBaazi.com, a fantasy sports website, recently launched its new campaign – '#DumHaiTohYahanKhel' with brand ambassador and former Indian cricketer Yuvraj Singh.

The gaming sector has launched the #PlayApartTogether initiative to inform and encourage the vast network of users to follow social safety norms. Speaking about the favourable response the lockdown has seen for the e-sports industry, Sidharth Kedia, Group CEO, NODWIN Gaming says, "In all the tournaments that we flagged off after the lockdown, we saw a 300-400% increase in participation from all over India. NODWIN's flagship e-sports tournament, the ESL India Premiership, alone saw 1800% rise in participation. Viewership, on the other hand, has increased three times of what we used to get pre-COVID with 150-200% increase in watch time."



ALL SET FOR A BIG COMEBACK
For brands like Bridgestone, sports is an integral component of marketing and communication strategy. The current pandemic might change the way sports are played or broadcast, but Deepak Gulati, CMO Bridgestone India is clear that the brand's commitment to sports will remain undeterred. "For marketers, the in-stadium audience is just a fraction of the eyeballs that a brand wants to target. The larger reach has always been through the telecast of the event.

Research shows that currently there has been a dip in sports channels viewership, but this is because there is no fresh or live content. India is a sports-loving country, and once COVID-19 restrictions on sporting events are over, the viewership will bounce back. Empty stadium or not, once this long drought is over, the viewership will be even higher, and that is an opportunity for marketers," Gulati states.

Teams and players are also mentally conditioning themselves to play behind closed doors and without the familiarity of crowd support. Speaking about the learnings from this challenging situation, Mustafa Ghouse, CEO, JSW Sports notes, "It's important that we are sensitive to our surroundings and take every precaution to stay safe and healthy.


That's something we tend to take for granted, especially athletes. Most of us as sportspersons tend to think of ourselves as bulletproof, but as an organisation and as teams, our biggest priority is ensuring the safety and fitness of our players.

Even as things begin to open up slowly, our clear focus and priority will be on ensuring that the safety and hygiene protocol is followed and that risk is minimised. While we cannot compare ourselves to countries like England and Germany, we can take this time to observe and learn best practices that can be implemented here."

JSW Sports, incidentally, has a presence in three Indian sports leagues – IPL (with Delhi Capitals), ISL (Bengaluru FC) and PKL (Haryana Steelers).

Speculation may be rife about the future of Indian sports with a fair number of naysayers, but the mood across the board is one of positivity. Advertisers like Apollo Tyres have pledged to continue their associations with sports properties despite the challenging economic climate.

"While in the short to medium term, we do see a few challenges in on-ground activations, this also presents us with an opportunity to expand our reach.

We have been exploring digital and social media engagement to connect with our fans and have a few exciting ideas and concepts in the pipeline, from engaging with our fans and online football training to connecting through smaller intimate gatherings with our two- and four-wheeler communities.

We are looking to create the 'money can't buy' experience in the living rooms of our customers and business partners through our digital assets," explains Rajesh Dahiya, VP-Marketing, Sales & Service - India, SAARC & Oceania, Apollo Tyres.

One important quality of sports is its immense power to lift human spirits and bring people together in ways that few other things can. Procam International is the company that introduced the Tata Mumbai Marathon and the Airtel Delhi Half Marathon,

as well as the editions recently started in Bengaluru and Kolkata. Anil Singh, MD Procam International, perhaps sums up the current industry sentiment best when he says that despite the ongoing hiccups, the sports industry's comeback will be stronger and bigger than ever before.

"We've got all the properties that the cities, the federations and athletes need; therefore we have to come back into that fabric of positivity. I am quite convinced that we will come back stronger and brands will be way more sensitive to how people are and how they spend their monies and what they need to do.

There cannot be a bigger celebration of society than to see the Tata Mumbai Marathon or perhaps the Airtel Delhi Half Marathon, or any of the other properties, come back," he states. Singh also recalls the time of the Mumbai terror attack in 2008,

which led to a huge display of solidarity across the city at the time of the Tata Mumbai Marathon in January, 2009. "We saw close to 7,000 people stand together and sing the national anthem outside the Trident.

Once we overcome this pandemic, we will see a bigger story and greater turnout at the next marathon. Brands will also be more focused and everything at the end of the day will definitely be amplified for the better," observes Singh.

He is confident that Indian sports just need to ride out this time towards creating a brighter, bigger future. Well, we share his optimism and are definitely looking forward to India's big sporting comeback.




INDIAN SPORTS: WHAT'S IMPORTANT IN THE PANDEMIC RECOVERY PHASE
The pandemic may have thrown a lot of challenges at the sports business in India, but here's how the industry is adapting with some radical solutions
By Vinit Karnik
Business Head, ESP Properties, GroupM


Sports is a multibillion-dollar business across the world, driven by enormous consumer demand. While in India sports is considered an emerging industry, the current disruption due to COVID-19 is a potential threat for the current business model. As an industry,

it's time for all stakeholders to come together and embrace some of the fundamental shifts that are bound to happen in the ecosystem and protect the huge opportunity sports offers in building communities and inspiring billions of people.

Having said that, the pandemic and subsequent lockdown have raised many questions to the already cash-strapped emerging sports businesses. It's therefore only fair to expect disruption to some sporting leagues and the franchise ecosystem. New player, sponsorship and broadcast contracts can potentially get re-negotiated.
Introducing technology intervention will form new fan habits that will change the fan engagement story forever.


While the industry needs to acknowledge the harsh realities of the recovery phase, this situation also allows us to think radically and reconstruct it to rise like a phoenix and thrive for decades to come.

Here are the key challenges this pandemic has thrown at us and how the industry is coming around with some radical solutions:

• In-stadia: For the next eight to 12 months, the in-stadia audience will be challenging, considering the risk attached. Organisers would have to exercise caution while drafting the resumption plan. While sports federations will be in search of a sweet spot in between the opportunity cost of not conducting the league versus the incremental costs of conducting the league, it's safe to assume leagues and events with the lion's share of revenues tilting towards broadcast fees would be the first few (if not many) to resume sporting action in 2020.

For India, there is a dual silver lining; one is, we will have a playbook from our European counterparts to draw learnings from to optimise our efforts, and two, the Indian sporting season is likely to open up during the festive season which is lucrative for both consumers and advertisers.

• Safety measures: As we see the early return of sporting leagues playing in empty stadiums, for sports administrative bodies in 2020, a lion's share of their effort is towards putting the best foot forward to ensure the players and support staff are safe and healthy.

This is an expensive affair as it involves additional logistics in terms of fully booked out hotels, quarantine protocols, travel requirements, additional health checks, redrafting of player contracts and insurance, amongst other expenses. This is true for rights holders whose primary revenue sources are skewed towards broadcast rights.

For sporting bodies whose revenue dependency tilts towards gate receipts, often, it's prudent to push the league till one can get fans back in the stadium safely.
• Player motivation: From a player point of view, it's fair to assume that any impact on the quality of gameplay would be minimal, if at all, in the short term. While playing to the empty stands is not the ideal option, in times like these, working towards getting back to normalcy should be the focal point for most federations and players.

This will be especially true for second and third string athletes for whom premier sports leagues in India have come up as major income sources in the last few years.

Suspension of sporting activities for a calendar year will not only hurt the finances of these athletes significantly but also wipe off one whole year from their anyway short career span. We've already seen this with the likes of Bundesliga, La Liga and Premier League players; no reason to believe otherwise for the rest of the clan.

• Technology: From a viewer point of view, broadcasters globally are toying with tech solution providers who are creating virtual fans-in-the-stand so that the spectator in front of their television gets a pre-pandemic sporting feel.

Add to that ambient in-stadia sound and you've got a near-real experience for the TV audience globally. However, there's also the sizable group of hardcore fans who would like to take the opportunity of empty stands and zero ambient noise to catch players' candid chatter which is true gold dust.

• Commercial partnerships: Advertisers look at live sports as a key opportunity to build their brands. Vast amounts of money are involved, be it sponsorships, advertising, merchandising, etc. Resuming sports is a big signal to the world that the crisis has passed, and we can come together again.

It's an extremely strong positive sentiment and when coupled with fans waiting with bated breath to see their favourite sporting icons in action; it's safe to assume that the viewership numbers are expected to be unparalleled. When it comes to sports, most commercial partners take a long-term view.

While in the short term (2020), some rights fees or sponsorship values may be renegotiated, most partners and rights holders will rally together by helping each other and over time, put this pandemic behind them.