The future of crypto currencies in India is currently under dark clouds after Finance Minister Nirmala Sitharaman while addressing queries in the Lok Sabha stated that Reserve Bank of India is pushing for a blanket ban on digital assets including cryptocurrency. At the same time, Sitharaman stated that in order to take such measures the Indian government requires global support. The government has been blowing hot and cold over the matter of crypto currencies for a few years now, a sector which has begun to contribute over Rs 200 crore to the AdEx. However, with the uncertainties that loom large before them, crypto exchanges now plan to stay away from the limelight, say experts.

In the Lok Sabha, Finance Minister Nirmala Sitharaman said, "Cryptocurrencies are by definition borderless and require international collaboration to prevent regulatory arbitrage. Therefore, any legislation for regulation or for banning can be effective only after significant international collaboration on evaluation of the risks and benefits and evolution of common taxonomy and standards." While RBI Governor Shaktikanta Das in the 25th issue of the Financial Stability Report (FSR) released on June 30 had said, "We must be mindful of the emerging risks on the horizon. Cryptocurrencies are a clear danger. While technology has supported the reach of the financial sector and its benefits must be fully harnessed, its potential to disrupt financial stability has to be guarded against."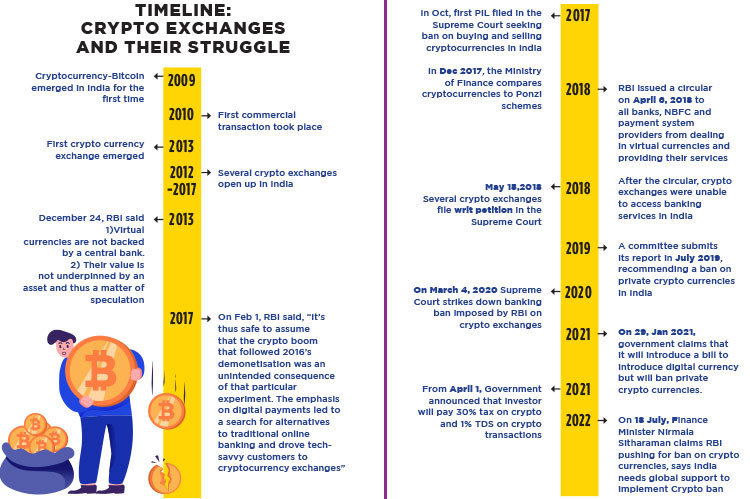 ---
Top Crypto Players To IMPACT
"We have already cut down expenses in the organization. Looking at the current scenario and strict rules on advertisements, the crypto exchanges will not look much towards traditional media."
"The recent law for 30% tax on crypto investments and 1% TDS on every transaction has affected the exchanges drastically"
"We will wait for the new policies of the government before making any further investments on advertisement and marketing. We intend to comply with government regulations."
"Things are rather bad today for us. Several top banks in India do not offer crypto exchanges, their services leading to transaction hurdles."
"The government does not want the Indian currency to be invested in other countries. The money invested in cryptocurrencies is used for projects across the world."
---
Sanjay Tripathy, Co-founder & CEO Agilio Labs and former Executive Vice President of HDFC Life explains how crypto exchanges were affected because of the cascading effect of RBI flagging concerns about the speculative asset from time to time, government taking it up, imposing tax on the crypto currencies and eventually Sitharaman's recent statement in the Lok Sabha, "Most crypto exchanges in India, like CoinSwitch Kuber and WazirX, act as custodial wallets where they only facilitate the transfer of your funds from Indian rupees to crypto and vice-versa. In the first six months of 2022, top crypto exchanges such as WazirX, CoinDCX, Bitbns and Zebpay, among others, lost more than 75% of their trading volumes on a monthly average basis."

Tripathy further says, "FM Nirmala Sitharaman's statement in Lok Sabha has created uncertainty in the minds of the average crypto traders and it will definitely affect the trading volumes in short term. The bill has not been tabled yet by the Indian government, with some reports suggesting it would prefer to fully regulate the sector instead. Crypto exchanges which have failed to build strong communities or are facing troubles with team may close down. But exchanges with sound fundamentals will stay afloat."
The hurdles for Crypto exchanges in India started in December 2013, when RBI issued a press release stating that 'Virtual currencies are not backed by a central bank and their value is not underpinned by an asset and thus a matter of speculation.' Supreme Court of India had struck down the banking ban imposed by RBI in 2020, despite that crypto exchanges claim that several major banks refrain from providing them any services.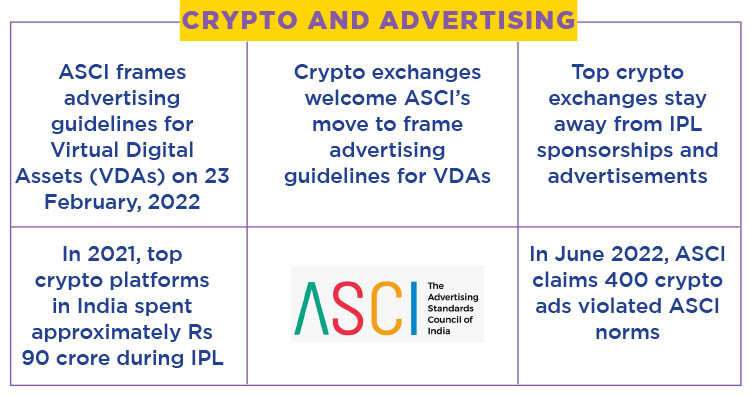 A top executive from a crypto exchange in India said, "When we look at things today, it is very bad. Several top banks in India do not offer crypto exchanges their services leading to transaction hurdle. Similarly, the recent law for 30% tax on crypto investments and 1% TDS on every transaction has affected the exchanges drastically."
Tripathy of Agilio Labs explains why banks today refrain from providing financial services to crypto exchanges in India, "The key concerns of banks around cryptos is that they still do not fall under the Prevention of Money Laundering Act (PMLA) and the Foreign Exchange Management Act. The concerns around money laundering through crypto can be only addressed with regulations and if exchanges start participating in FATF travel rules etc. RBI's view that cryptocurrencies must be banned is well known, and many banks too have kept a distance from exchanges in an environment where cryptos continue to be unregulated in the country."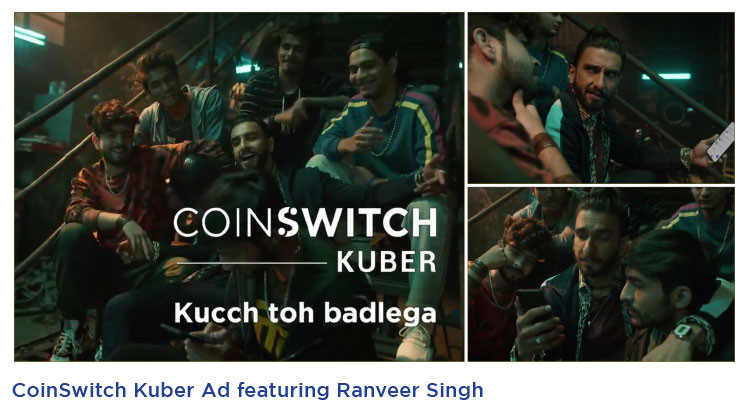 Rammohan Sundaram, Country Head & Managing Partner – Integrated Media, DDB Mudra Group explains, "Any parallel economy in a regulated market will not be supported by the government except in few countries like Switzerland, where taxation rules are completely different from India."

Sundaram further said, "India being a regulated economy under the Finance Ministry, will not support any parallel currency which will disrupt the thriving economy."
However, another top executive from a crypto exchange on condition of anonymity said, "The government does not want the Indian currency to be invested in other countries. The money invested in cryptocurrencies is used for projects across the world. But it is a wait and watch game for us and we are hopeful that the government regulates cryptocurrency and eases the process of doing transactions."

As per a recent report by cryptocurrency research firm Chainalysis, in India, the industry has grown 641% between July 2020 and June 2021. The country reportedly houses 10.07 crore crypto owners, which is the highest in the world. India ranked second in a list of 20 countries with the highest cryptocurrency adoption rate, according to crypto analysis platform Chainalysis. Vietnam was placed at the first spot and Pakistan at the third.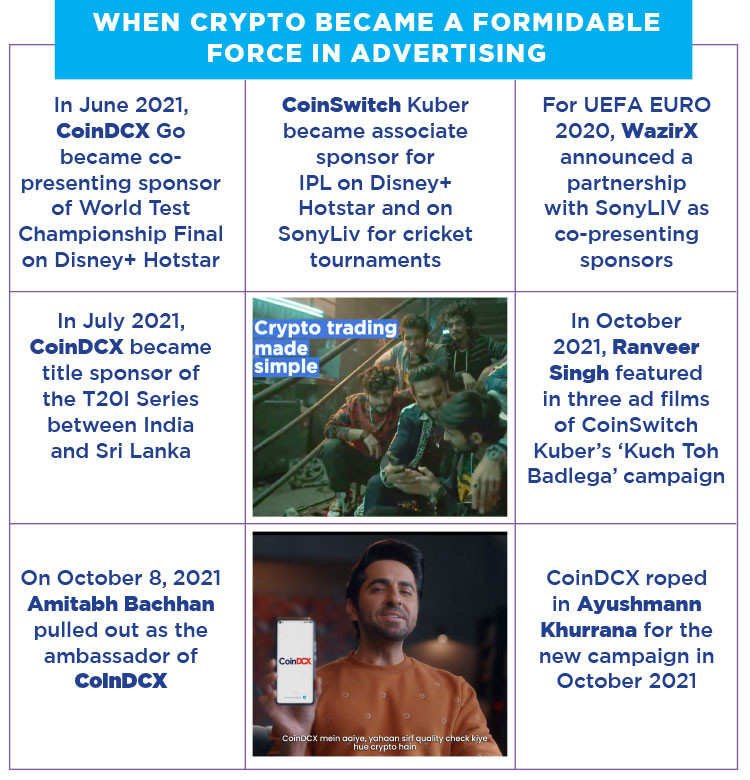 Crypto exchanges to stay away from limelight
Actors Ranveer Singh, Ayushmann Khurrana, Disha Patani, Manoj Bajpayee, Alok Nath, Radhika Apte, Archana Puran Singh, Alok Nath, cricketers Sreesanth and Dinesh Karthik were prominently seen promoting crypto exchanges in India on television and on Digital. Experts say that crypto exchanges will not only cut down on expenses of hiring celebrities but will also refrain from advertising on high voltage properties like IPL, World Cup, FIFA, etc.

Recently, top crypto exchanges in India had announced that they will not advertise during Indian Premier League 2022. This was after Advertising Standards Council of India (ASCI) had laid down strict advertising guidelines on Virtual Digital Assets. Despite the guidelines, 400 crypto advertisements were found violating ASCI norms.
"Today multiple internet companies are facing a setback mainly because of liquidity of funds, US economy and regulatory issues. Looking at the recent government regulations, crypto exchanges will cut down over 40% of the marketing and advertisement spends. This will lead to negative 3-4% impact on traditional media and negative 6-7% impact on Digital," said Karan Taurani, Senior Vice President of Elara Capital.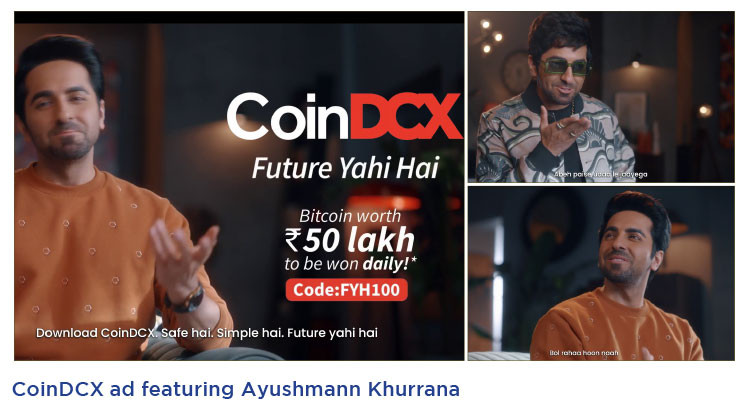 Taurani further said, "Earlier, we often saw top celebrities promoting crypto exchanges. But now we can see a decrease in spends on celebrity acquisition for advertisement campaigns. It will become lot more difficult for crypto exchanges to do customer acquisition and get growth. It is very unfortunate that one of the emerging internet categories is facing a downward trajectory."

Talking about the challenges crypto exchanges face today in terms of molding their image in the market, Anup Sharma, Independent PR and Communications Strategy Consultant said, "All these uncertainties have put the focus on the future of Crypto and got the crypto investors to rethink their future crypto investments. There is a big challenge for the crypto operators to gain the confidence of the stakeholders. Globally, including in India, the crypto players had used social media creators "Finfluencers" to promote their brands but with the volatility in the crypto market even these creators came under the lens as people started raising questions about them promoting the brand and the high-risk category."

"By looking at the current scenario and government policies, the investment on advertisements by crypto exchanges will see a major drop. It is no doubt that crypto exchanges will cut down on their expenses and will look forward to overcome the challenges ahead of them", said Sundaram of DDB Mudra Group.

Echoing similar thoughts, a top executive of a crypto exchange requesting anonymity said, "We have already cut down expenses in the organization. Looking at the current scenario and strict rules on advertisements, the crypto exchanges will not look much towards traditional media. We will wait for the new policies of the government before making any further investments on advertisement and marketing. We intend to comply with government regulations."
Will crypto exchanges survive the fall?
Four days before Minister Nirmala Sitharaman's statement in the Lok Sabha, the Internet Mobile Association of India (IMAI) disbanded its four-year-old Blockchain and Crypto Assets Council (BACC) citing the fact that resolution of the regulatory environment for the industry is still very uncertain, and that the association would like to utilize its limited resources for other emerging digital sectors like deepening financial inclusion and promoting Central Bank issued Digital Currency.

In a joint statement regarding the IMAI's decision, Chair and Co-chair of the BACC, Ashish Singhal, Co-founder and CEO of CoinSwitch and Sumit Gupta Co-founder and CEO of CoinDCX said "Our stated belief as industry has always been to have sustainable dialogue with regulators and stakeholders and address concerns for progressive regulations. As an industry we will continue to positively engage with all stakeholders and continue to build emerging tech including Web 3.0"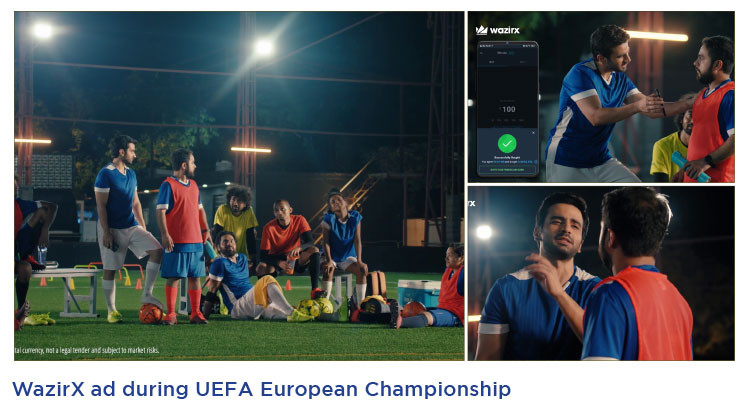 Talking about the future of cryptocurrencies in India, Tripathy says, "Web3 will be the next big opportunity on blockchain technology. Crypto industry is evolving with new use cases like DeFi, metaverse, NFTs and more. For Web3 to reach mass adoption, we have to solve the scalability problem. Crypto exchanges will act as a gateway for any decentralized apps, which will be built on Web3. For instance, any gaming platform built on Web3 will need monetization, and this is possible by connecting it through a crypto exchange. Though Web3 has still some time to go before mass penetration I believe the exchanges will be integral part of the web3 journey. Crypto exchange founders are investing heavily in startups focusing on web3 ecosystem."
---
TOP CRYPTO EXCHANGES IN INDIA
• CoinDCX
• CoinSwitch Kuber
• WazirX
• BitBns
• Binance India
• UnoCoin
• ZebPay
WILL UNCERTAIN MARKET CONDITIONS IMPACT AD SPENDS BY CRYPTO PLAYERS?
According to experts, crypto players spent more than Rs 200 crore on advertisements last year Ad spends during IPL 2021 was more than 90 crore Crypto players heavily invested in Digital and TV for advertisements.
TOP CELEBRITIES PROMOTING CRYPTO CURRENCIES
• Ayushmann Khurana
• Disha Patani
• Manoj Bajpayee
• Alok Nath
• Ranveer Singh
• Dinesh Kartik
• Radhika Apte
• Archana Puran Singh
• Sreesanth
---
Comparing the regulatory system in India and the US, Amanjot Malhotra, Country Head of Bitay said, "The situation is very different abroad, the US government is regulating cryptocurrencies. The US government is issuing lot of notifications for the crypto exchanges regarding trade practices and taxation policies. US is moving towards a very compliant and regulatory structure for cryptocurrencies in digital market. But India is still not clear about the right direction to move ahead and is unable to give right directions to crypto exchanges in India. The RBI and the Finance Ministry are not on the same page as far as cryptocurrencies are concerned."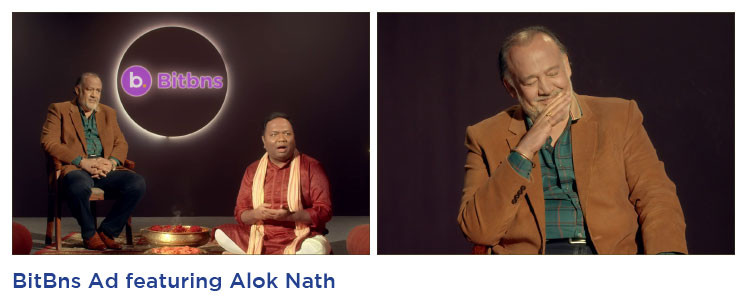 Malhotra who was also a member of BACC, said, "BACC was an important part of the crypto ecosystem in India. We discussed on various aspects on consulting government to build a balance between regulating it and push the growth of the crypto ecosystem in India. BACC was doing a great job. There should be an association which should connect the industry with the government."

Being positive on the crypto market in India and abroad, Malhotra said, "It is not only in India but across the world that the market situation for cryptocurrencies is on the downfall. The markets are going through compression and probably when everything goes back to normal and we have different supply chains all over the world, the crypto markets will rise again. But as of now we are not expecting much of trading coming in till the next update from the government."
---
COUNTRIES WHICH HAVE BANNED CRYPTO CURRENCIES
• Qatar
• China
• Turkey
• Russia
• North Macedonia
• Bangladesh
• Egypt
• Morocco
• Iraq
• Algeria
• Bolivia
• Colombia
• Indonesia
• Nepal
• Nigeria
• Vietnam
---
Explaining about the next move of crypto exchanges in India, Sharma says, "With these developments the crypto players will have to relook at their strategy at multiple levels including that of engaging with the policy makers and communicating the same with people at large to gain confidence and also work closely with financial analysts and experts to highlight the growth potential of crypto in longer run. This may include seeding more global crypto developments and how it will positively impact the Indian market."

A senior media entrepreneur and owner of a renowned media agency which serves a top crypto exchange in India said, "Cryptocurrencies and exchanges are at a very nascent stage in India. The government regulations can hamper their growth but I believe that these businesses will continue to survive. The advertisement spends would decrease but they will not just shut their businesses but will also comply with government norms."