This summer, the hinterlands of India seem to be the epicentre for most brands who have gone on to launch vernacular and hyper-personalised communication on Digital platforms to appeal to the consumers there. Summer is traditionally a time for companies to launch exciting new campaigns and engage with customers in fresh and innovative ways. In recent years, the season has also become synonymous with the IPL, the most affluent sports IP in India.



Nadia Chauhan, Joint Managing Director and CMO, Parle Agro, is buoyant about her expectations from this year's summer with the early onset of the season. She says, "This summer, we are expecting our highest ever growth. The season is looking to be an excellent one, considering that it started off on a very positive note with temperatures rising. We are targeting more than 50% growth this summer season from March to June 2023 over the same period last year."

FMCG brand Mother's Recipe recently announced the launch of a new product category range called the Summerwala Sharbat that consists of summer-specific flavours such as Mango Panna, Rose Sharbat, Jeera Masala, Khus, and Lemon Ginger, ahead of the season.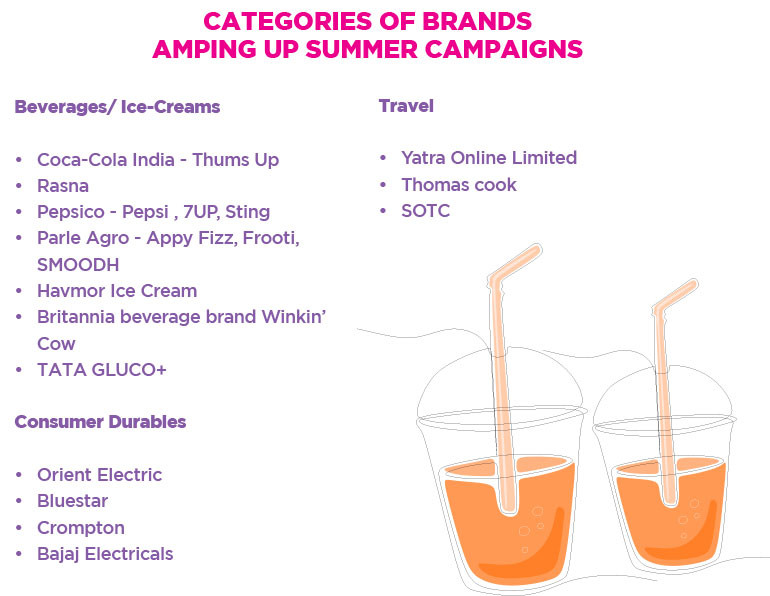 Early onset of summer means that summer specific brands may have a good run this year, states Rajiv Dubey, Head Media, Dabur India Ltd., further asserting that brands like Real Juices, Dabur Glucose, and Dabur Sharbat-e-Azam would be very relevant this season. "One is hoping that as the inflationary pressure eases, one can expect volume growth to happen," he says.

Mother Dairy, one of the leading sellers of milk, dairy beverage products and ice-creams, also has plans of introducing high-decibel campaigns for key categories like ice creams, Mishti Doi, and other leading fresh dairy categories.



With the return of Campa Cola by Reliance, the Cola wars hitherto dominated by the big guns Coca Cola & Pepsi just got bigger with all parties vying for the same market share. "Summer always pushes the need for hydration, and the soft drink category is one of the main beneficiaries here. It would be very interesting to see how Reliance's Campa takes the fight to cola leaders Coke and Pepsi. Will it encash on the nostalgia element, or play a surprisingly different card to make an impact in the soft drink market in India is to be watched," notes Indrajit Mookerjee, President – South & West, Dentsu Creative India.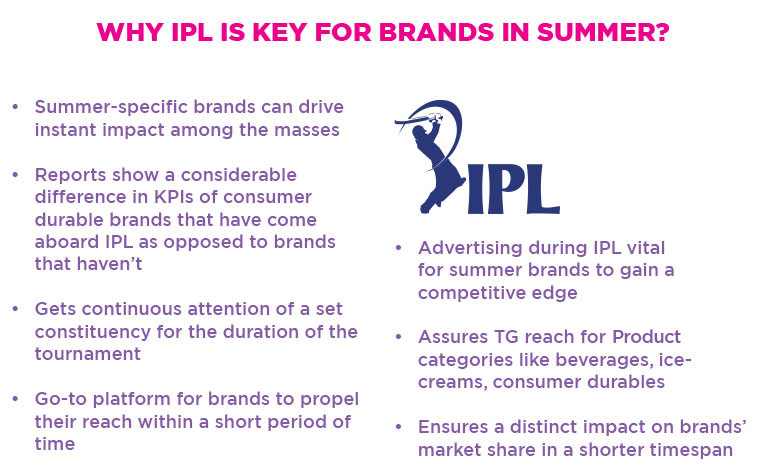 According to independent investment information and credit rating agency, ICRA's research publication, a healthy 15-20% jump in RAC volumes in FY2024 is expected for the Room Air Conditioner (RAC) industry, supported by an underpenetrated market and expected harsh summers this year.

However, there is a cautionary note in the air as the world gradually emerges from the shadows of the pandemic, and rising costs and unpredictable market conditions amid inflationary winds threaten to play spoilsport and dampen the spirit of the season.



Ekta Relan, Chief Strategy Officer – Lowe Lintas believes that 2023 is going to be a tough year with economic pressures. She says "People now seek value more than ever to justify expenditure or any upgrades. For FMCG, consumer durables, it is therefore becoming essential to communicate value. We are seeing this shape the strategy for many of our clients across categories. Brands will be more conscious of spends, and choices will be made, while spends will happen only for true growth driving offerings."



Although most parts of the country have witnessed an early commencement of warm weather, several sections of North India experienced uncommon spells of rain in March. Pointing out how climate change has disrupted the traditional arrival of summer this year, Sourav Ray, Chief Strategy Officer, Cheil India notes, "It has been an unusually wet and cold March across North India. The sale of traditional summer categories like ACs & refrigerators have not picked up yet, and the same is true for summer beverages. Unpredictability is here to stay." Ray stresses that marketers can't rely on conventional summer strategies any more, and that they will need a plan B.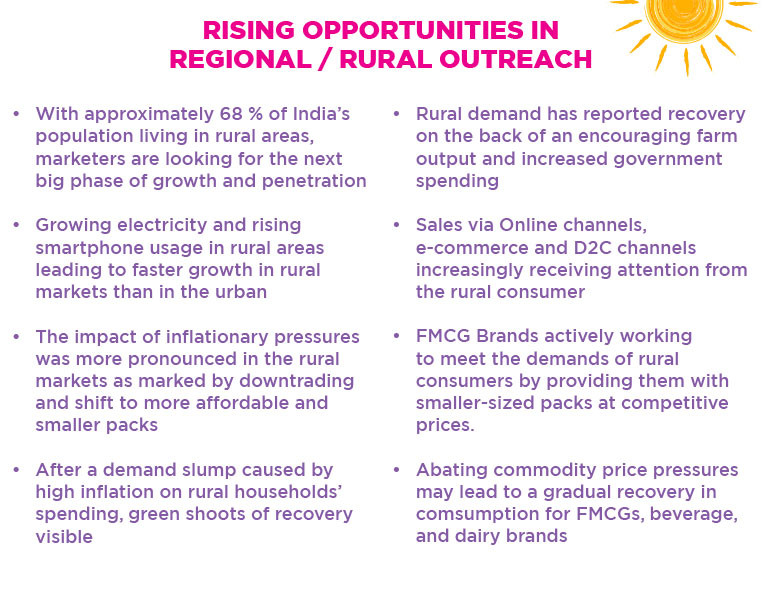 Rise in Ad spends


Vishal Chinchankar, CEO, Madison Digital and Madison Media Alpha, predicts an estimated growth of anywhere in the range of 10% to 12% in spends this summer over the previous year, also taking into account IPL, which has attracted more than its fair share of dollars. "Typically, summers have always seen a spike from categories like FMCG, Beverages, Travel, Electric appliances (Fans, ACs), Textile, Cosmetic, etc," he says.

Parle Agro, maker of brands such as Frooti, Appy, Appy Fizz, SMOODH, and Bailley, has set aside a budget of Rs. 251cr this summer season for its brands, as summer is a crucial time for beverage brands. According to Nadia Chauhan, Parle Agro plans on spending aggressively across TV, Print, Digital Radio, and Outdoor.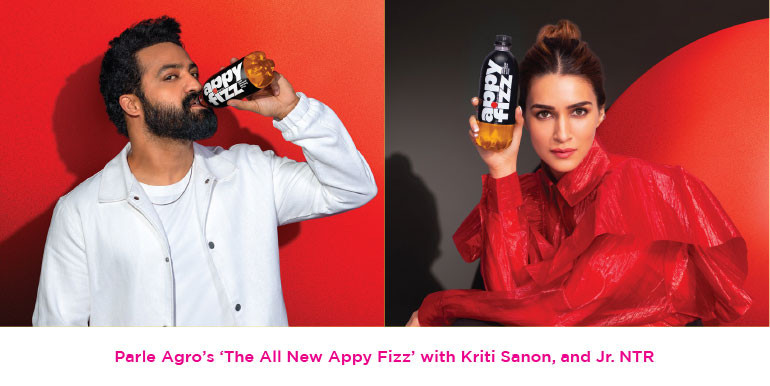 Sanjana Desai, Executive Director, Mother's Recipe says, "With the launch of Summerwala Sharbat, we plan to invest in creating awareness for this category and a top-of-mind recall to take advantage of the season." The brand is currently doing a marketing mix of both TV and Digital, wherein the frequency of Digital is much more, but spends are higher on TV. "We allocate 60% of our advertising budget to television, and 40% to Digital. We are also going to do on-ground activations, Digital, product sampling, and OOH," she concludes.



"The summer season is one of the most crucial seasons for many of the categories that we operate in. This year too we would be investing substantially towards our marketing initiatives. For the categories that we operate in, it is imperative to have the right mix of both mass mediums and new-age mediums. We expect these campaigns to not only drive the brand's equity, but also its affinity and salience amongst our consumers," says Manish Bandlish, Managing Director, Mother Dairy.



Travel is another category that relies on the quintessential summer break to boost its bottom lines. So it is no wonder that travel portals are sparing no efforts on their summer marketing. "Our current ad spends have already increased by approximately 40-50% over the last year, and we aim to further increase them by 100% over 2022, thus, bringing it close to our ad spends of 2019 (pre pandemic)," discloses Abraham Alapatt, President & Group Head - Marketing, Service Quality, Value Added Services & Innovation, Thomas Cook (India) and SOTC Travel. He further says, "We have been focusing on Digital post pandemic, and will continue to do so this year as well, primarily branding on YouTube. We are going with brand level messaging and propositions like Best Price Guarantee, No cost EMI Holidays, Forex in Under 2 Hours, etc., to sustain our leadership positioning and creating top-of-mind recall, especially amongst the younger audience. This will be followed by Print to create demand, followed by on-ground activations to push conversions."



"With summer being the busiest travel season, we intend to target the family travel audience," says Sabina Chopra, COO-Corporate Travel and Head- Industry Relations, Yatra Online Limited. She further adds, "With our zero-cancellation policy, we hope to inspire travellers to plan their summer vacations ahead of time. To support this campaign and reach out to a potential audience, we would spend enough money focusing on people who are planning their summer vacation. This season, we aim to drive a growth of 30-40%."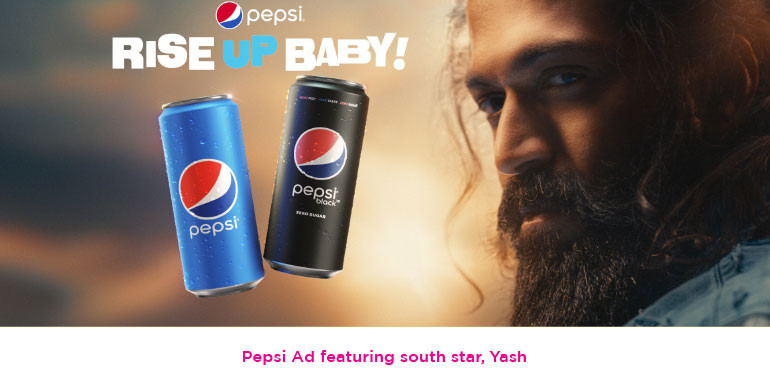 Rising regional & rural outreach opportunities


With the increase in penetration of smart phones and cheap data, smaller cities / semi-urban and even rural areas have shown an increased consumption trend across categories. This has been given a further impetus by online delivery platforms that have opened access to far flung areas, says Uday Mohan, President and Chief Client Officer, Havas Media Group India. "To reach out to these consumers, localised communication, both in terms of medium and message is critical. Going hyper local increases the relevance of brands in the specific areas, and helps them to gain share in these markets," he adds.

Echoing this viewpoint, Abraham Alapatt says, "We are focusing on regional/language based Digital campaigns to tap into tier 2 and 3 markets where the demand is getting stronger than ever. There is an increased dependency on tier 2 and 3 markets, and hence we have increased spends on regional/vernacular Print publications. We are also experimenting with local language web pages, and Digital campaigns, as well as localized discovery aids like Google store locator, and so on."

Ekta Relan also highlights that brands are going for an increased regional/ vernacular outreach this summer. "India is many Indias. Today it's even possible to do media isolation and more targeted reach. This gives humungous opportunities to unlock cultural insights and local category drivers of various regions and states."

"At Mullen Lowe Lintas group, we have adopted a hyper local approach for brands like Tata Tea, and many Unilever brands such as Surf Excel, and Close Up, yielding great value. As a company, we believe in developing a rich cultural understanding of different Indias. We are progressively investing more into this space as this regional micro-targeting will be a growth driver across categories," she adds.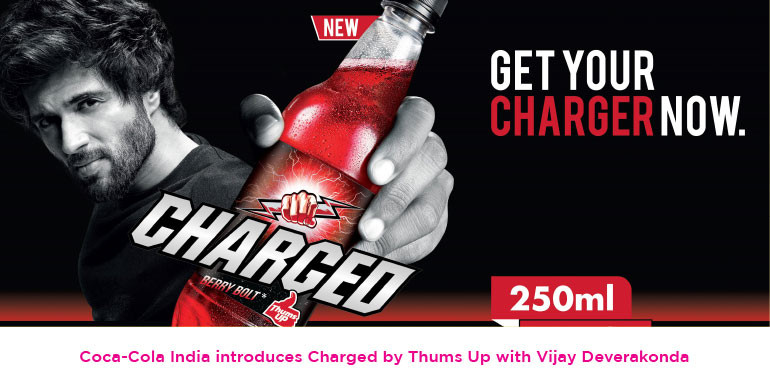 Rural markets are significantly more important for Parle Agro, emphasises Parle Agro's Nadia Chauhan. She says, "They account for a substantial 40% to 50% of the total sales, depending on the brand. On an average, rural markets contribute to almost 42% of the entire Parle Agro sales. Subsequently, our marketing strategies have always been planned keeping rural India in mind, to ensure that we achieve a strong reach and presence in the deepest parts of the country."

Chauhan continues, "The demand for our brands in these markets are strong. We are continuously working on building and increasing our infrastructure here in order to expand our reach, and cater to the growing demand. Infrastructure is key in our brand journey."

Partnering with regional brand ambassadors has proved beneficial for the FMCG major. Its market share has grown exponentially in the southern states after it signed on regional celebrity brand ambassadors. Over the last five years, Frooti has grown by 86% and Appy Fizz by 90% in volumes in the South markets. "Currently we have Ram Charan for Frooti, Jr. NTR for Appy Fizz, and recently signed on Dulquer Salmaan for Smoodh in South India. The influence and affinity that the personalities have with the people from regional markets is remarkable. This has enabled us to build a deeper bond and connect with them," adds Chauhan.



The rural markets have been under some pressure in the last 12 months due to inflationary reasons, and raw material problems, so sales have been slightly sluggish. However, the situation is changing as the availability is easing out and prices are coming to normal level. We are already seeing a positive trend in some categories, shares Sanjay Kaul, Founder & CEO, Last Mile Channel Enhancement Pvt Ltd. "Most of the leading FMCG companies are betting big on rural. They are chasing aggressive direct coverage goals. Government is also making more investments in rural, and this coupled with a normal monsoon is bound to give a flip to sales across categories," he says. He expects FMCG & FMCD sectors to spend more to give a thrust to the products, especially around harvest, festive, and marriage season.

With the augmenting impact of digital media, a shift in consumer choices from non-branded products to trusted brands can be seen. People in rural India are making conscious choices, and therefore, top FMCG players are chasing the rural market with innovation to their portfolios coupled with local marketing and advertising strategies to further build brand awareness in rural India, and to expand their reach.

Dabur, one of the leading players in the market, has been taking decisive actions to significantly increase its rural footprint. Regional, vernacular, or rural, whichever way you look at it is of extreme importance, asserts Rajiv Dubey of Dabur India Ltd., on its distribution depth to reach rural consumers. Having started with the Rural Yodha programme to have last mile connectivity in rural with over 25,000 sub stockists and Yodhas, it has reported an expansion in its rural outreach by 30,000 villages in fiscal 21-22 to reach out to more than 100,000 villages in total.



According to Ramsai Panchapakesan, SVP, Zenith India, brands are going for an increased rural outreach to drive penetration because these markets are likely to have more population than cities, with higher aspirations leading to more transactions. "Moreover, urban market is getting congested with the entry of new brands every week, these brands are in the same space with minor variance in their composition. So this 'many alternatives to one brand' makes the space competitive," says Panchapakesan.

He continues, "There is an opportunity here. Rural population is spread across 6.3 lakh villages, and constitutes 64 per cent of the total population, and contributes to 37 per cent of overall consumption of Fast Moving Consumer goods. It has the potential to grow further as rural market holds significantly higher percentage of population, which helps to drive penetration as well as incremental sales."



Sanchari Chakrabarty, Senior Strategy Director, DDB Mudra, also agrees that it's in a brand's best interest to think of regional outreach. "With Digital blurring the boundaries of access, everyone – no matter where they're from – could land up on content connected to your brand. In that moment, your brand should be able to express in a way that connects. So regional outreach will not just be about the communication that's served to users and introduces the brand, but also about the communication we create to engage in a dialogue and that allows users to know more." She further states that most importantly, brands have to recognise that aspirations are no longer limited by socio economic boundaries, so what they say will matter as much as the language they choose to speak in.

Home appliance categories like air-conditioners and air-coolers, which are obviously seasonal, see the maximum impact and traction during hot weather. As per recent weather reports, many Indian cities recorded the warmest February in the past 17 years, and this summer season is expected to be scorching hot and prolonged, compared to the recent past. This will certainly bring a positive impact for the demand of cooling appliances this year.



Pragya Bijalwan, CMO, Crompton Consumer Electricals, shares that the consumers in Tier 2 and Tier 3 cities are increasing their preference towards air coolers for their cooling needs. "70% of consumers find vernacular content more reliable. We adopt all our brand communications in all major languages like Tamil, Telugu, Malayalam, Kannada & Bengali. In categories like pumps and coolers where we have demand coming from Tier 2 and Tier 3 cities, we adopt a hyper-local approach catering to our key markets," she says.



Expounding on the significance of building the rural category via vernacular and regional, as well as hyper-personalized outreach, Anuj Arora, Chief Marketing Officer, Symphony, notes that it goes with the whole theme of agile marketing. He says, "We've got the biggest reach in Coolers as a category, going to rural markets, and present in more than 3000 towns, with a dealer network of more than 30,000 dealers, the biggest network any brand has in this category. So, we're building rural. We're working with CSE Gramin, which is a Government of India initiative, helping brands to reach rural markets through their own distribution network. This is something that we are pioneering within the industry, and we believe that it will help us in improving our rural penetration in this season itself."

"Per capita income has almost doubled in the last eight years, and significantly in rural markets. This would mean that consumers' spending power has gone up. This makes it lucrative for marketers to tap into this opportunity as their growth narrative," notes Vishal Chinchankar, citing reasons why marketers are focused on rural markets this summer.



Pooja Baid, Chief Marketing Officer, Philips Domestic Appliances India Ltd., shares her view, "I think the reasoning is out there for everyone to see. Hindi and English are primary languages that are consumed in a large part of the country. But if you look at the trends of content consumption, vernacular has been on the rise for the last five years. Whether it is search trends, or content consumption trends, you will see that people increasingly want to consume more in their language. The relatability of the content in their own language is higher, and that leads to a favourable brand perception as you go forward. I think all brands across FMCG and durables are catching onto this trend as we go forward, and Phillips is no exception. In fact, we have been a brand that has always taken note of this, much ahead of the times."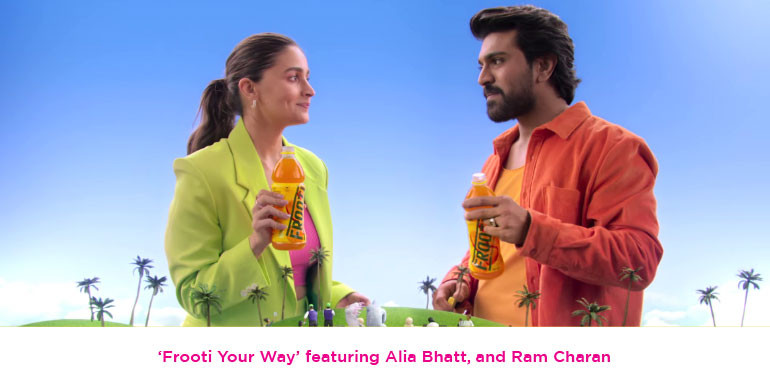 India back On The Move
A relatively normal summer in a post-COVID world spells good news for travel portals and agencies providing travel services. "Our primary target is to tap into what is clearly the pent up desire to travel, and to generate leads and conversions for the summer season. Our challenge ironically is more on the supply side with limited inventory of hub-specific direct/convenient flights, and continued visa delays or challenges, especially for the Schengen & US markets," says Abraham Alapatt. The travel agency is facing an unprecedented demand surge amid the resultant improvement in marketing efficiency due to reduced Cost of Acquisition (COA) – currently at almost 50% of pre-pandemic levels.

Alalpatt reveals that they are witnessing a shift in customer behaviour post-pandemic. "Customers are now planning their travel throughout the year, and not just during summers, Diwali or Christmas/NY. They are taking multiple shorter breaks instead of one long vacation, and opting for experiential holiday instead of simple sightseeing," he says.

Travel planning can be stressful, especially when circumstances are unpredictable, resulting in last-minute cancellations. To address traveller concerns about long-term travel bookings, Travel portal, Yatra Online Limited recently launched a campaign with the theme 'Jab Yatra hai toh kaahe ka dar, #BindaasPlanKar'. "We are hopeful that this campaign offering will be a game-changer and provide customers the confidence to initiate their summer vacation bookings," says Sabina Chopra, COO-Corporate Travel and Head- Industry Relations, Yatra Online Limited.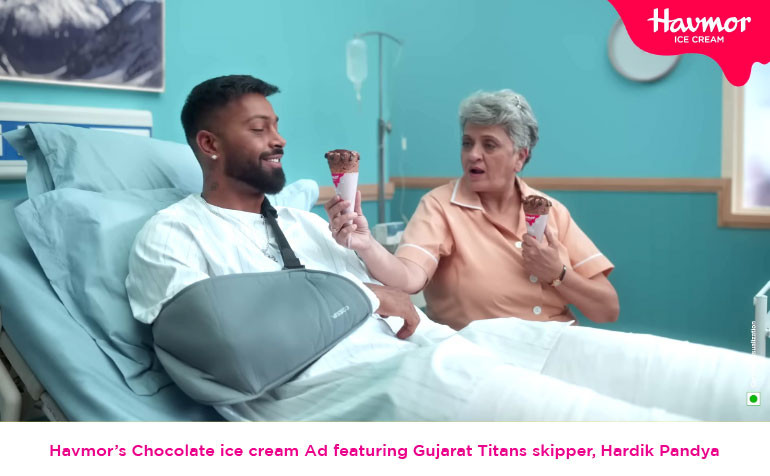 Betting on the IPL factor
Brands typically leverage IPL to strengthen brand awareness, connect with a mass audience and build quick reach in a lesser amount of time. For the first time we have seen broadcast and streaming rights split between Disney Star and Viacom18, with the latter streaming it free on JioCinema.



The difference we have this year are two different Broadcast and Digital partners who are aggressively going out and pitching in the market with varied offerings and trying to expand it, says Girish Upadhyay, Chief Marketing Officer, Axis My India. "Hence, we are seeing a lot of first-time brands on IPL, especially on digital. IPL is also used by many brands as a platform to launch new campaigns and products, as we have seen in the past with Tata New, Tiago.ev, or Saudi Tourism. For some of these categories, almost 30-40% of annual spends are allocated during the IPL season," he says. According to Upadhyay, at an overall level, this percentage allocation of spends differ from category to category. He opines that keeping this in consideration, and the expected overall AdEx growth rate of 15% this year, the IPL incremental forecast should also be in the same range.

"I believe this summer, besides the soaring temperature, is going to be all about the IPL 2023. It is going to make louder noise among brands and advertising fraternity," says Indrajeet Mookerjee. "Connected TV (CTV) advertising is expected to see a great push. In the era of multi-screen content consumption, digital innovations on the small screen (read mobile) in terms of making communication personal will be a differentiator. It would also be interesting to unlock and experiment the power of AI in terms of creative production and audience targeting too," he adds.

According to Vishal Chinchankar, IPL this summer is expected to attract around 5-6% of the total media AdEx this year.



IPL will be a key moment where brands will invest heavily, says Tusharr Kumar, COO of OML Entertainment. "As we step into the summer after an intense COVID period, advertisers are going all out with their campaigns. While this summer we will see a lot more brands spending to retain and gain market share, we're also seeing some brands, especially those dependent on funding, becoming more restrained with their spending. This is a result of Global conservative spending cut-backs based on the anticipation of the coming recession. While the impact in India and the Asian subcontinent may not be as intense as in the west, brands are being careful with where they are investing their money, and what results it will drive for them," he says.

He continues, "As agency partners, we're ensuring that we recommend media investment only when that investment is efficient, and able to drive the brand's objectives this summer. Digital will continue to lead the high-impact marketing narrative. Using social strategy to drive e-commerce, search, and even physical retail is something we'd recommend brands to focus on this season."



Iraj Fraz, Creative Head, DDB Tribal, points out that last summer, 84 new brands advertised in just the first half of IPL, "This summer with the presence of newer start-ups, we won't be seeing most of last year's brands between the overs (especially the crypto spots that caught ASCI's eye). So when it comes to speculating what happens in IPL advertising this year, here be dragons," he cautions. Though as summer hits, some rivalries are sure to heat up.



Rammohan Sundaram, President - Integrated Media, DDB Mudra Group says, "Some of the spikes that you'll see is typically because of the investment that happens on IPL. You normally don't see any other mega trends during this season, as summer marketing is now closely connected with IPL. There was only an aberration for one and half years (due to Covid). No TV channel launches a new show, nobody has the guts to launch, because all the money goes on IPL."

With summer already here, it will be interesting to see how brands are faring with their destination Bharat initiative, and how kindly the hinterlands respond to the aggressive market tactic.