In the first half of 2018, Times Internet raised eyebrows by announcing its plans to acquire South Korean video app MX Player for Rs 1,000 crore to enter the OTT space in India. It was one of the most ambitious investments by Times Internet. After detailed and deliberate planning, and having gained adequate learning from its earlier outing in the OTT space (it had to pull down the shutters on its first OTT venture BoxTV.com in 2016), Times Internet launched MX Player as an OTT platform in February, 2019. Today, the brand has just celebrated its first anniversary, with the journey of the last 12 months having more ups than downs.
Karan Bedi, CEO, MX Player recalls that it was just a few months ago, as MX Player held a special screening of some 8-9 shows they were going to launch, for friends and partners, when he realized that he was walking down the right path. Bedi says, "The reactions we got were amazing. It was an indication of things to come, and a great point of validation that people were waiting to watch our shows and loving them too. Later, in December, one of our regional language originals – Queen - did well on all fronts and was very well received. It was the high point of the year for us. Being in the digital space, we get real time updates in terms of numbers, so every day has become a largely happy experience. Our one year journey has been great on every front - a lot many miles to go, though."

Launch date
February 19, 2019
Owned by
MX Media
Headquarters
Singapore (offices in Mumbai, Delhi & China)
Google Playstore downloads
700 Mn+

Users
280+ Mn MAUs worldwide, 175 million MAUs India
Average time spent
42 minutes per user, per day
Revenue model
AVOD, free to use platform

Content and Languages
1,50,000 hours of licensed content, in 10 languages

GAMING: THE LATEST FORAY
To add to what Karan Bedi likes to call MX Player's EVERYtainment brand promise, the OTT player has just included gaming in its list of offerings. It has launched nine hyper-casual mobile games including Airlift, Arrow Master, Jump Jump, Flap Up, Candy Mash, Bubble Blast, Street Racer, Slide & Glide and Plus Minus. The best part is that people can play these games even without data or Anternet access on their Android phones. So now MX Player provides exclusive content which includes web series from other partner platforms, premium content in the form of MX Player originals, 200 million songs powered by Gaana and also gaming, making it an interesting mix.
Says Karan Bedi, "We started rolling out gaming in mid-December but the roll-out takes a little bit of time as every user updates the app in different cycles. Currently, we've got a bunch of casual tournament-style gaming on it. Sometimes you win coins, sometimes you win money, and sometimes you can play for fun. It is early days for us, but we are expecting a lot of people to get hooked to it and with this, we're clearly on our way to becoming a large-scale entertainment platform."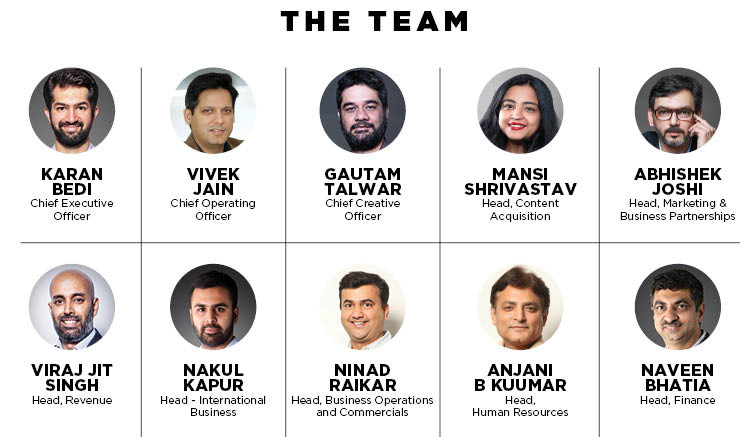 A RAPID RISE
According to the State of Mobile 2020 report by App Annie globally, consumers have spent 50% more time on entertainment apps in 2019 as compared to 2017, and India especially has seen a staggering 80% increase in the amount of time consumers spent on entertainment apps. MX Player seems to have become one of the biggest beneficiaries of that trend, with the same report proclaiming MX Player as the #1 Breakout Video Streaming App of 2019 in India.
Elaborating on such a quick rise in less than a year, Karan Bedi says, "MX Player today has become one of the top five digital platforms in India, and no I don't mean just amongst the OTT players, but overall. Unlike Whatsapp, Facebook, YouTube, it doesn't come as a built-in app with most mobiles, and it is thus a big feat for us." In October last year, Chinese technology giant Tencent led a $110-million (about Rs 780 crore) financing round in MX Player, pegged at $500 million (about Rs 3,545 crore) valuation.
MX Player has a large online streaming repository of over 2,00,000 hours of premium content; this includes content from its partners like SonyLIV, Applause, HoiChoi, SunNxt, TVF, Radio Mirchi, Dice Media and Arre, amongst others, served to the digital native using an AVOD model. But unlike competitors like Viacom18's Voot, Sony's SonyLiv or Zee's Zee5, MX Player does not have a natural advantage as far as airing TV content as a catch-up TV option is concerned. That is where its partnership with other OTT players comes into play to ensure it does not lose out on that front. Bedi explains, "We have partnerships and it's a win-win scenario for our partners and us. There are two buckets emerging - one that's live on TV, and OTT which is being used as a more convenient way to access what was aired on TV. There's no denying the importance of the content that's on TV. All originals we create and exclusives we buy are for people who don't have much to watch on TV. Addressability was never a big factor until recently, shows were basically aimed at female audiences. Hence, for young men, there was very little to watch, that's where OTT comes in. There's a huge opportunity - both in terms of the content and the advertiser interest from it."

MX Exclusives
Tathastu (Arre)
A.I.sha 3 (Arre)
Insiders (TVF)
Humorously Yours S2 (TVF)
The Aam Aadmi Family 3 (TVF)
Aani Kay Hava (Marathi - Mirchi Original)
Kalyanam Conditions Apply (Tamil-Mirchi Original)
Do Not Disturb (Gujarati - Mirchi Original)
Fathers S2 (TVF)
Flames S2 (TVF)
Damaged S 2 (Hungama Original)
THE NUMBER GAME
When Times Internet took over MX Player, the video playback app had 280 million Monthly Active Users (MAUs) globally and 175 million MAUs in India. They were able to capitalize on the vast user base of the South Korean video app MX player- installed on 500 million devices globally - out of which 350 million were from India.
When asked what kind of increase the numbers have seen in the past year and how many of these video playback users has Times Internet managed to convert into users for the streaming platform, Bedi replies, "The platform continues to grow by a few percentage points a month and streaming platform by about 20% month on month, we're not sharing further details. This is simply because it has become an industry-wide phenomenon to claim all kinds of numbers as far as monthly active users, time spent on the platform, etc., are concerned and to be true, there is no core trackable metric to determine that. So we don't get into those numbers, but we are well ahead of our target."
Meanwhile, as per research and consulting firm, RedSeer Consulting's findings in July 2019 for 15 content players in the Indian industry, Hotstar has the largest largest MAU base (300 million) followed by Dailyhunt (190 million) and MX Player (176 million). Talking about the kind of market-share MX Player is targeting for the next year, Bedi says, "In the AVOD space, Hotstar is the 800-pound gorilla, so to speak. We obviously want to become the biggest in the space in a year, but I can't predict market-share. I think we are well poised and aiming to be the biggest in this ecosystem. Whatever we had targeted for December 2019, we will be more than '2x' in December 2020 on pretty much all metrics."
TOP ADVERTISERS ON MX PLAYER

ENTERTAINMENT APP
MX Player is positioning itself as an entertainment app and not just a plain OTT platform, and the recent addition of gaming is a foot forward in that direction. In addition, the brand is hoping to have a strong regional footprint and has been investing heavily in it, be it launching shows in Marathi like 'Ek Thi Begum' and 'Samantar', to those in Bhojpuri like 'Madhuri Talkies' and 'Runaway Lugaai', or in Tamil such as 'Queen'.
The Indian video OTT market is expected to be among the top 10 markets globally with a market size of $ 823 million (Rs 5,363 crore), by 2022 as per an Assocham-PwC joint study titled 'Video on Demand: Entertainment Reimagined'. Bedi anticipates an exciting ecosystem in the near future: "We have around 400-450 million people using smartphones in India today, and it is growing by around 50 million a year. So, just imagine, in a few years it will be over a billion 4G enabled smartphones and each one of them is likely to become an OTT user. So imagine the kind of market lying in wait for MX Player!"
MX Player is not an OTT player, but an entertainment platform: Bedi
He is one of the youngest CEOs in the country who was entrusted with the responsibility of making MX Player as successful as an OTT platform as it was in the form of a video playback app when it was acquired by Times Internet two years ago. This 34-year-old then went on to script one of the biggest success stories in India's OTT space. Here are excerpts from a conversation with Karan Bedi, CEO, MX Player.
Q] Where do the numbers stand, how many monthly active users does MX Player, the OTT streaming app, have today as it completes a year of existence?
The streaming base is growing by about 20% month on month. MX Player as a music playback app has a very huge base, so that number is growing at a much lesser rate but it goes up by 1-2% a month. Our focus is to grow the OTT segment within the platform. We had an internal target to convert a certain percentage of our overall base to OTT users, and whatever targets we had set for March 2020, we achieved before December 2019. So we're very happy with the outcome.
Q] To which countries have you expanded the OTT services?
We have just gone ahead with a soft beta launch in 3-4 countries, including Bangladesh, Nepal, the US and Canada. South-east Asia, including Indonesia, Vietnam, Philippines and the Middle East, which obviously includes UAE, Bahrain, Jordan are big markets for us. Bangladesh, Nepal, Sri Lanka, Myanmar are also just as important. So these are the sort of clusters we are examining but we have not finalized a date list for entering any of these countries.
Q] Generally, OTT platforms start with AVOD, and once they reach an impressive user base, they introduce a subscription option. In your case, you already have 175 million monthly active users, so when will you enter the SVOD race?
The world is becoming quite the opposite now. AVOD is making quite a return to its former glory. The percentage of subscriptions versus ad-led entertainment viewing is still miniscule globally. For example, NBC Universal, a gold standard US media company, is launching an AVOD service, Peacock. SVOD is not the only way forward in the VOD space. Just like in the traditional TV broadcasting space, there were subscription channels, there were free-to-air channels, there were ads on all of these channels. The ad business is not going anywhere, it is pegged at around Rs 70,000-75,000 crore in India, and a lot of it is migrating to Digital very quickly. So, we certainly are standing there with our arms wide open, saying that we intend to be a very large player in that space. AVOD is a good fit for us at the moment. Will we go SVOD? Maybe, let's see. But no such plans in this year.


Video player


Original Series


200,000 hours of premium content


20 Million songs powered by Gaana


Gaming
Q] How did you manage to beat established players and top the App Annie list of Breakout video streaming apps of 2019?
I don't think there is any one silver bullet answer as to how we got there. At the end of the day, the team has executed very well in terms of product, tech and marketing, I think with many of the shows, 'Queen' being the latest example, we have proved that our content is as world class as anybody else. Also, our technology and product is fantastic. Our streaming quality is best-in-class, and we've launched more than 20 Originals across topics and budgets. The marketing team has done a great job of communicating that to our user base and to users beyond MX to come to MX. So, I am looking at it as a combination of different things including the advantage of the existing big base that we were able to leverage from MX.
Q] How soon would it be before you give Hotstar a run for its money?
In the AVOD space, Hotstar is the 800 pound gorilla, so to speak. But on the user-base front, we're pretty close to them. A lot of guys are shaping up pretty quickly, these are all strong media companies that have digital arms and so cannot be taken lightly and all of them are great competitors. In the end, the best content and consumer experience will win.
Q] Do you think it is because Hotstar got the first mover advantage?
In some cases, you have a first-mover advantage, in some cases you have a last-mover advantage as you know what has worked and what hasn't so far. Hotstar and Netflix opened up streaming as a concept, and made it a household phenomenon. By the time we came in, OTT had become normal and well established.
Q] In that case, what is the advantage that MX Player has got by moving in late?
The market itself - the market has opened up. You don't need to explain to anyone what video streaming is, everybody knows, and that's a big one. We have had a sense of what has worked and not worked in terms of content and with which audiences, etc. Obviously, we don't have access to any of the other data, but there is enough public data available to get a reasonable sense of what is happening. It's good that someone beats the path because then you have the ability to create an amazing product, go in there and compete.
Q] How much are you investing in Originals?
Content is the biggest chunk of investment for us, and Originals form more than half of that amount.
Q] What are the challenges associated with producing Originals?
On the supply side, the kind of support that digital platforms need has grown. Three to four years ago, the idea of producing limited series-based shows as TV didn't exist. A few smaller players did it on YouTube, etc, unlike the US, which always had a limited episode series. But last year in India, around 700-800 hours of new premium professionally produced video content was created across the industry. TV creates about 50,000 hours of content every year. Digital will never match the volume of TV, because ours is a different format, but it will go from 700-800 to 7,000-8,000 hours in the next couple of years.
Q] How much of advertiser interest are you seeing in the sector?
Lots and lots. Advertisers are interested in properties that give them ROI - whether it's a slot on a show, or sponsored show or a partner with a brand integration, the advertiser is very excited. Today, digital video has hit the mainstream, and you don't have to convince agencies about its potential.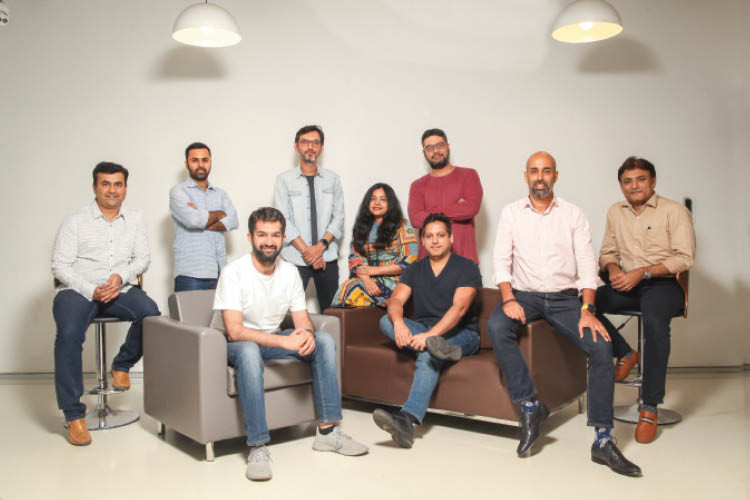 Q] What kind of percentage increase in advertising have you seen throughout the year since your launch?
Our revenues are up 2X YoY, i.e., from January 2019 to January 2020.
Q] How are you rising up to the vernacular challenge?
We are the first in the country to have done a massive show in Tamil. We have Originals and exclusive content in six languages, and content in 10 languages. We're increasing the number of Originals to cover all 10 languages soon. So you should be asking how are the others catching up with MX on that front!
Q] How much of the ad money from TV has come into OTT?
The digital space is growing very fast, and it's now a mainstream media buy. It's not a question of cannibalizing TV in that sense, they are both growing and brands are understanding where their money works best. Some brands are doing both. Today, digital video is estimated at Rs 4000-5000 crore, and it's slated to grow by more than 40% a year, which is huge. Digital as an overall market is Rs 15,000-20,000 crore strong. However, historically, the bulk of that is on social, search and display. But today, video is growing faster than all three.
Q] What is your take on TV vs. Digital in terms of measurability?
This is a long debate, and while we also would be very happy if there was a degree of established norms and third-party measurements, the fact is Digital is inherently more measurable than TV. So when you're speaking to a client, on TV the only thing you can measure is eyeballs, so TRP became a very important metric. But look at the sample size, is that indicative of the entire TV viewing population? In comparison, on Digital, everything is measurable down to the last bit. If you want to reach one million men aged between 35-40, you can do it on MX. In a sense, third party measurability is important but by no means is it hampering growth on the Digital platforms. Even by itself, Digital is so measurable – be it click-through rates, display rates, lead generation, every brand, every product has a different ROI calculation and that can be done for anything because every interaction on Digital is measured.
Q] When you bought MX Player, you didn't put a Times Internet branding on it, while the other OTT apps are clear as far as association with their mother companies is concerned. Why is that?
We are very much a Times Internet company. But brands have to stand up on their own strength. All of Times Internet's big brands, be it Gaana, ET Money, MagicBricks or us, are big independent brands. As far as the other OTT apps being in a connected branding space is concerned, we don't necessarily see ourselves as an OTT app. We see ourselves as an entertainment platform. Today, we have video, music, we have just launched gaming on the app. So we have a whole host of entertainment options and that has always been our belief - EVERYtainment.