Broadcaster Star-Disney is pulling out all stops to ensure that the IPL 2021 is bigger, better, and more successful than the previous edition. Having set new milestones in 2020, the broadcaster has put in place a well-rounded business strategy spanning advertising, distribution, programming, and marketing.
In order to expand the viewership base, the broadcaster has launched an aggressive marketing campaign titled 'India Ka Apna Mantra'. Sanjog Gupta, Star and Disney India head – sports says, "IPL would not need marketing if we were satisfied with where the IPL was. Our ambition for IPL is to grow it and which is why we invest significantly in marketing the property. It is not to get those viewers back who watched the IPL and may come back in any case. It is to get those viewers who perhaps didn't watch it last year due to one reason or the other or get viewers who have not made the choice to actively watch IPL year after year.


Most of our marketing efforts are towards that ambition – to grow the viewership of IPL and expand its viewership base. Our marketing strategy for IPL begins with the identification of audience segments that are currently not watching IPL or are not watching IPL as much as other audience segments are and going after them to get them to come and watch the IPL and then building a compelling experience to keep them engaged with the IPL."
One must remember that IPL 2020 was an astounding success with close to 405 million plus viewers on TV alone (as per BARC), it is thus a great platform to build a brand across SD, HD, Multi-channel, with geographical focus and through a digital lens with specific targeting options. 48% of the TV viewing audience was glued to their screens during the live telecast of IPL matches out of which 43% were women. As an uplifting force in a year of doom, IPL 13 on TV and Digital showcased the power of cricket and how it attracts viewers like no other genre or medium.
Sunil Rayan, President and Head, Disney + Hotstar says, "Cricket is generally male-skewed but we are also surprised that we have a healthy mix of female audiences. I would say around 20% of our female audiences enjoy watching cricket as well. I feel we do have a healthy mix of female audiences given our growing entertainment portfolio. As far as the urban-rural divide is concerned we have a big push towards taking IPL to go more rural or what we call 'Rurban'. Our mission is to provide access to all of India as far as possible. Are we there yet? No. We still have a lot of work to do to make it more accessible. That's one of the things we have tried. We have made it very affordable with our pricing with the primary objective of wanting to provide access to as many people as possible. For example, we are now doing a Marathi feed based on feedback on how to get to more Tier 2 and 3 cities. Anything that gets adopted in urban areas then slowly goes to Rurban and then rural. We don't want to segment who gets access to this. Our goal is to maximise adoption as much as possible."
In this year, having tasted success with a multi-lingual strategy, IPL 14 will continue to have multiple language feeds across languages like English, Hindi, Tamil, Telugu, Kannada, and Bengali among others. As is the norm, Star Disney has managed to rope in a diverse set of sponsors for the IPL broadcast. Demand from advertisers for IPL continues to be high even as over 90% of ad inventory has been sold out. It has also embarked on a campaign to encourage the adoption of high definition (HD) set-top boxes (STBs).
With the COVID-19 pandemic far from over, the broadcaster has created bio-bubbles to ensure a seamless broadcast operation. It has also put in place a contingency plan to deal with COVID-19 related challenges. With the first match being played this week and the closest gap between two IPL seasons ever, we are to find out to what extent it can take forward its 2020 success story.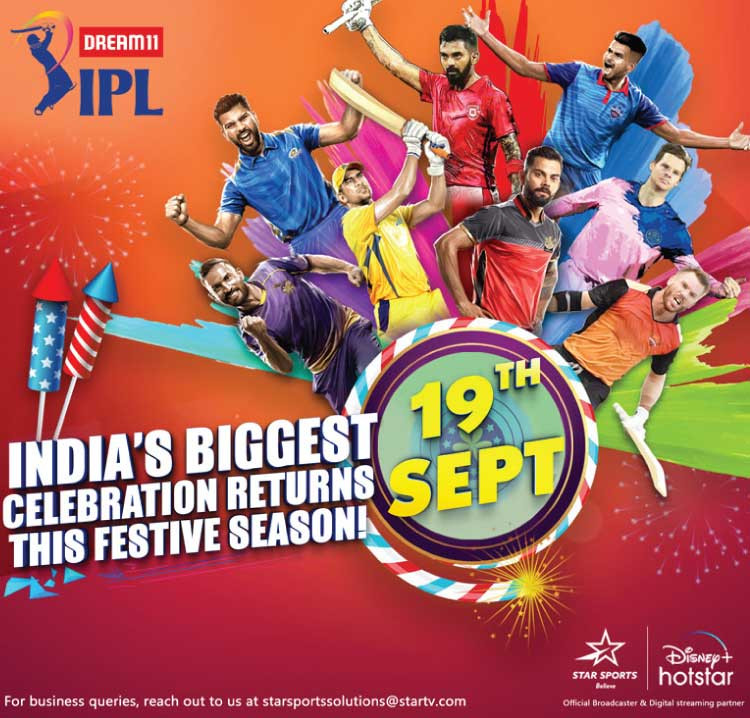 Why IPL going back to its usual calendar dates will help the property
April-May is usually the vacation period in many parts of the country. Therefore the viewership base that is available for engagement is pretty high.
This is also a period when a lot of categories particularly beverages spend a lot of their marketing budget. IPL being the biggest media property walks with a lion's share of ad budgets.
Also, BCCI had planned the IPL window in such a way that very few bilateral tournaments are played during this period. This helps in attracting the best cricketers for IPL since they don't have other commitments. It also ensures that the focus remains on IPL in the cricketing world. IPL gets decent viewership in many cricket playing nations


'Star's association with IPL has unlocked value for advertisers that did not exist before'
Sanjog Gupta, Head – Sports, Star and Disney India is tasked with the responsibility of building innovative programming and marketing strategy for IPL besides ensuring smooth on-air production. Gupta spoke to Javed Farooqui about the safety measures mounted by Star-Disney for the IPL, the content strategy, and the growth of the property under Star.
Q] The IPL 2021 is happening at a time when COVID cases are on the rise. What are the safety measures being taken by Star Disney India to ensure the safety of the cast and crew?
We institutionalised the concept of a bio-secure bubble last year. In my opinion, it is one of the most secure bio-bubbles put together anywhere in the world for any sporting event or tournament of any kind. As of now, there are three bio-secure bubbles in Mumbai as the first leg of IPL starts in Mumbai and one in Chennai. There is one bio-secure bubble in Mumbai and one in Chennai that cater specifically to the on-site operations at the ground.
There are two other permanent bio-secure bubbles in Mumbai, which are catering to the production and broadcasting requirements that we have. The bio-secure bubble at our production centre in Mumbai is the largest of them. It houses more than 400 crew members. Across these four bio-secure bubbles, we have more than 700 staffers which is a combination of employees, freelance crews and commentators/talent. Obviously, because the IPL will move from one set of cities to the next, we will move the bio-secure bubbles as well. The fifth bio-secure bubble will come up in the new venue. The next set of venues - Ahmedabad and Delhi - will also have bio-secure bubbles. When we conclude the league in Kolkata and Bengaluru, they will have two more bio-secure bubbles. Finally, the Play-Offs return to Ahmedabad in the same bio-secure bubble.
The operation is in three parts. One is the access to the bio-secure bubble. No crew member is allowed to enter the bio-secure without a negative COVID test. When they enter the bio-secure bubble they are expected to isolate themselves in their hotel rooms for a period of seven days and go through another round of testing to ensure that the infection hasn't manifested in their time inside the hotel. It's only after they are certified as being 'COVID free' by our panel of doctors that they can move out of their rooms and interact with the rest of the crew.
The second part is ensuring that once everyone is inside, the bio-secure bubble is safe and sanctity of the bubble is maintained at all times. We are taking several steps to sanitise the workplace and also ensure that there is masking and social distancing at all times.
The third part is testing and all members of the crew are being tested at a regular frequency to ensure that there is no chance of infection going untested or undetected. There are mitigation measures in place to ensure any infection is isolated and doesn't spread.
Q] Considering the risks involved, how are you ensuring that the IPL transmission remains seamless?
To ensure seamless transmission we have a business continuity plan which caters to the remote possibility that there may be a contagion which will require us to shift the operation from one section of the premises to the other and a disaster management plan which requires us to completely move out our operation from the premises.
Q] Will you continue to have eight language feeds or is there a plan to add more channels or languages to the mix?
The plan is to continue with the feeds that we believe have the potential to deliver significant growth. Our key priority markets are Maharashtra, Tamil Nadu, and Andhra Pradesh/Telangana. These are our priority markets. We are also focusing a lot on Gujarat, Uttar Pradesh, Karnataka and Delhi. This really forms the cluster of the market that we are looking to cater to. We believe that the current portfolio of feeds that we have is adequately catering to these regions. We are actively adding a Malayalam feed on certain days and we are also evaluating if there is a need for a Marathi feed specifically on Disney+ Hotstar.
Q] Unlike cricket which is male-skewed, IPL also attracts a diverse set of viewers like females and kids. How did IPL manage to expand its viewership base?
The profile of viewers on Cricket and IPL wasn't very different until a few years back. In the past couple of years viewership amongst both women and kids has grown by more than 20%. There are three big factors behind this--- making the invitation to IPL as inclusive as possible, and ensuring that it reaches out to as many people as possible instead of just the sports fans.
Secondly, the multiple feeds that we are producing have also played a huge role in widening the audience base for IPL. In fact, 2019 saw the introduction of a feed called Super Funday which was catering to kids. That feed allowed 8-12 year olds to engage with IPL in a way that they had never engaged before. Unfortunately, the COVID situation doesn't allow us to put that feed together but it will return as soon as it is safe for us to involve kids on the broadcast. Regionalisation and customisation of IPL, by way of multiple feeds, has led to the expansion of IPL audiences. The final factor is to widen the access to IPL as much as possible. So, the opening weekend i.e. the extended weekend (Friday, Saturday, Sunday), we will not just make it available on the sports network but also across the Star network on multiple channels in multiple regions. This is basically to ensure sampling of the IPL by viewers who may not tune in to Star Sports or may not have access to Star Sports. The other thing we are doing is we are boosting access to Star Sports by getting viewers to subscribe. We are now available in more than 80% of all pay-tv homes. In fact, in a state like Tamil Nadu, we are available in more than 90% of all pay-tv homes.
Q] Star Sports penetration numbers are specific to the IPL period?
We have a base line penetration and as the tournament nears, we see the penetration going up. Typically, a week before the event and a week into the event is when we see maximum sign-ups where viewers subscribe to the network. We are currently hovering at around 80% and the idea is to continue pushing that as we will see a massive uptake in the week leading up to the IPL and in the first week of the tournament. In IPL 2020, we had seen 10% increase in penetration from the time IPL started to three months later.
Q] Does the IPL surround programming reflect the diversity in viewership? Also, how different is the regional feed programming for IPL compared to the Hindi feed?
The approach especially for pre-show and surround programming is to be as inclusive as possible. You will see a lot of segments that will cater to non-core audiences and that principal cuts across all feeds. It's in different measures, so the English feed may choose to cater more to fantasy users who may be more interested in knowing game-related information but the Hindi feed may have a higher dose of entertainment with segments such as Bollywood Presents, which is a segment over the weekend where celebrity Cricket fans from Bollywood join us in the studio. It is pretty much a principle across all feeds to cater to as wide an audience base as possible. Specifically, on the regional front, we actually design those feeds for those regions. There are a lot of cultural nuances that are built into them including the shows. It is not just a language variant of the English or Hindi feeds. The Hindi feed is itself very different from English in terms of programming, in terms of approach, in terms of its presentation strategy, in terms of commentators, and also in terms of its content philosophy. Similarly, the Tamil and Kannada feed will be very different from one another. They will borrow heavily from the culture and language of cricket in that state. The feeds will also borrow heavily from popular culture in that state, say movies or stand-up comedy. For e.g. we will have humour laced programming for a feed that caters to a state where comedy is a fan favorite. Each feed is designed from scratch for viewers of that region. It's not a translation exercise.
Q] IPL 2021 seems to be doing better than IPL 2020 in terms of advertising. What do you think are the key reasons?
The phenomenal growth in viewership we saw for IPL 2020 compared to IPL 2019 has obviously buoyed the interest of advertisers in the property. The economy is also showing signs of a very strong recovery and advertisers want to cash in on it.
Also, there are spaces that are heating up like fantasy sports, EdTech, and FinTech. There is also interest from legacy brands but these three spaces have really heated up over the last year. Because IPL has returned to its original window, we are also seeing interest from seasonal advertisers like beverages, consumer durables for whom the months of April-May-June see high demand where brands want to outshout each other. We are continuing to see interest from sectors like auto and telecom and some of the legacy brands are also returning to continue to stimulate demand for their products. All of this is a testament to three overarching themes. One is of course the strength of IPL itself as a product that cuts across the length and the breadth of the country and the other bit is that viewers who tend to watch sport or cricket tend to be more engaged in the viewing experience. Thus, the message that a brand is trying to convey tends to hit home much harder. The second part is Star's association with IPL. IPL is no longer one broadcast. IPL is truly a megacast as we call it. There is a Hindi feed, there is an English feed, there are multiple regional feeds catering to viewers in different states and regions. There are also feeds that cater to a certain kind of viewer who has been profiled by virtue of his or her demographic or psychographic profile. So, the association of Star with IPL has also unlocked value for advertisers that did not exist before. It has become very easy for major advertisers, especially the ones that have multiple brands in their portfolio, to cater to different brands and different feeds. The third and final bit and this again has to do with Star's association with IPL. Our approach towards advertisers is oriented towards building custom solutions for them. One example from last year is of Mondelez, which came on-board as a sponsor and carried out an on-air activation wherein our on-air talent were seen thanking our behind the scenes talent for the efforts being made towards the IPL by gifting them a box of Cadbury's chocolates. This enabled Cadbury's brand to be seen as being associated with a 'thank you' gesture in an emotionally activated way. IPL is not just a reach vehicle it has also become a platform where brands can truly build custom solutions.
Q] What is the final list of sponsors that you have on-board and how much inventory are you holding back for the final stages of the tournament?
At last count, we were at 18 sponsors for IPL 2021 and we have already signed up more than 100 advertisers. About 93-94% of our total inventory has already been sold out with one week still left to go. The full list of sponsors includes Dream11, Byju's, Phone Pe and Just Dial as co-presenting sponsors besides Bingo, Kamla Pasand, AMFI, Frooti, Asian Paints, Thums Up, Vodafone-Idea, Mondelez, Amazon Prime, Groww, Cred, Garnier Men, Havells Fans, and Upstox as associate sponsors. We don't hold back inventory. As of now, the approach that we have is to go to market and have advertisers who are interested in being a part of IPL come on board. There is no holdback strategy as such. Having said that, as the tournament approaches there may be opportunities that may evolve and we will explore those opportunities as and when the time is right.
Has the widening of the viewership base also helped you in expanding your advertiser pool?
Of course! It has helped us on two fronts. One, it has helped us to rope in brands from sectors that were not heavily invested in IPL. Two, it has allowed advertisers to spend a disproportionate share of their marketing budgets on IPL. Both things have gone hand in hand.
Q] There is a massive DD Free Dish market that has not been tapped by sports broadcasters. Is there a thought or a plan to take IPL to those viewers?
We believe that there is enough headroom for growth in the pay-tv market itself. Given that the pay-tv ecosystem is growing, we believe that we are far from saturating the true potential of this market both in terms of making IPL as widely available as possible and deepening engagement amongst pay-tv viewers. Our fundamental focus is to go from subscriptions in 80 million homes to 90 million homes to 100 million homes and also get those homes to watch more of the tournament. Those two vectors of growth promise immense potential.
Q] Sports is a big driver of HD adoption. How has the viewership growth on HD channels been for IPL?
HD continues to grow. The challenge in the HD ecosystem is getting viewers who already have HD TVs to get HD subscriptions and buy HD STBs. That is a big part of our initiative this year. We have launched a campaign to encourage HD adoption. We believe that IPL and Cricket in general is a big platform for us to push the agenda on HD and drive a better viewing experience. Once a viewer watches sports on HD it is impossible for him or her to go back to SD.
Q] Considering the growth of IPL viewership on digital, do you see a possibility of digital cannibalising into TV viewership?
Disney Star India doesn't see digital as a threat to TV. Our global approach is to put the consumer first. The screen that our consumer uses to consume our product, in this case the IPL, is a choice we are enabling him or her to make. For us, TV and digital have immense complementarity because they allow us to reach consumers irrespective of where the consumer is. As an extension of this complementarity, we try to offer an integrated product experience. We believe that the consumer while watching the game on a TV screen can still engage on a mobile screen. There is no reason to believe that a consumer who has a TV subscription at home will not have a Disney+ Hotstar subscription to watch games at his or her convenience.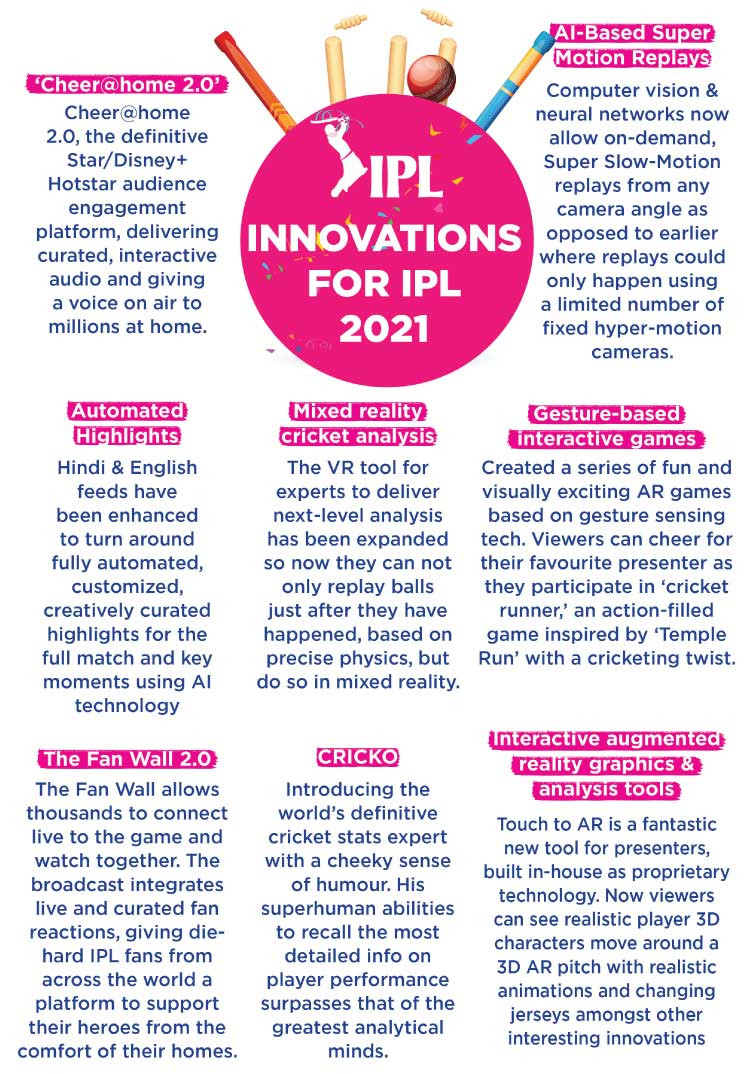 'IPL on Disney+ Hotstar provides premium audiences at scale to advertisers'
Disney+ Hotstar President & Head Sunil Rayan is an elated man as the IPL 2021 has exceeded the platform's expectation even before the tournament has started. Advertising demand for IPL 2021 remains buoyant even as the platform has closed deals with all three telcos to ensure a greater reach for the tournament. Anticipating a surge in audience, the platform is also sprucing up its backend to ensure a seamless viewing experience. Having joined in June 2020, this is Rayan's second IPL at the helm of Disney+ Hotstar. He spoke to exchange4media's Javed Farooqui about the commercial success of IPL on Disney+ Hotstar and how the platform is leaving no stone unturned to provide a great viewing experience to consumers.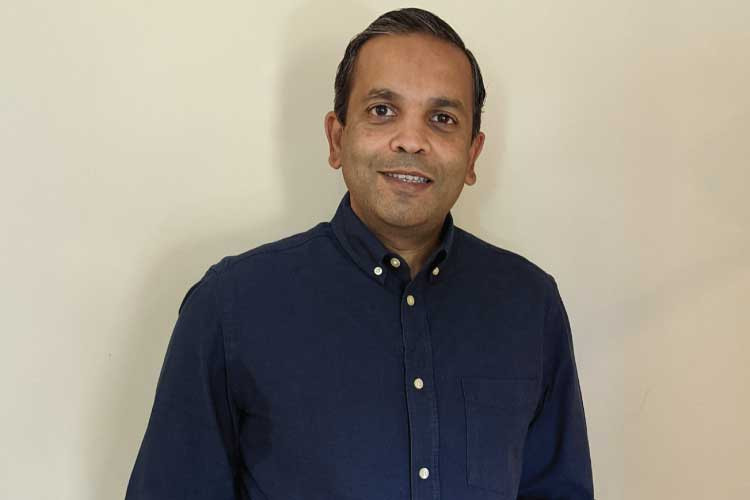 Q] What kind of response has Disney+ Hotstar received from advertisers for IPL 2021?
The response has been phenomenal. In fact, we've had such a good run. IPL 2020 happened in different circumstances, so there was a little bit of apprehension about what's going to happen. I guess people have gotten used to the situation that has arisen due to COVID-19 and having digital medium as the way to send messages basically has exacerbated. The response has been phenomenal to be very honest. We have a lot of good brands that have come on-board and some new brands that are going to come on board as well. We've closed about 14 sponsors. We are looking to close a lot more. In 2020, we had more than 300+ advertisers. It's looking much better in 2021.
Q] How much ad inventory have you sold out so far and how many more sponsors are expected to come on board?
We are going to close a few more sponsors very soon as we have a few more days to go. I've been thrilled with the demand already. We've got Dream11 Upstox and Vimal Elaichi on-board as sponsors. Some of our other sponsors are PhonePe, Association of Mutual Funds in India (AMFI), Unacademy, Pharmeasy, Livspace, Swiggy, Parle Agro, Amazon Prime, Coinswitch, CRED and Xiaomi. I just feel like our demand is significantly high but we are also trying to taper down to make sure that we can deliver to a lot of these customers. It has been overwhelming.
Q] Given the volume of advertisers on the platform how do you ensure that there is less clutter and every advertiser gets the value for investments they are making?
With IPL on Disney+ Hotstar, you get a very engaged and a very premium audience and the second thing I would also say is cricket as a format allows for advertising to be very integrated as part of the experience. When people take breaks in entertainment it's less engaging. But people are always waiting for what happens between breaks in cricket. So, it's a far more engaged experience. If you're watching a match, you also dedicate time and attention when ads pop up. From an advertiser perspective digital does give a lot more flexibility. It provides targeted audiences with much more granular detail. Every advertiser has a different objective, to drive conversions, awareness, etc. So, we have also now given them a lot of options on what formats to use depending on the objective. We have properties like Super 6, Super Savers which have already been sold out, sooner than we anticipated. We give targeting choices, we give feature choices, we give format choices on display whether it's with a short video or long videos. Combined with the reach and targeting, we give them the diversity on how they want to portray themselves. We have a terrific audience platform and at the end of the day, our goal is to meet the advertisers' objectives and goals.
Q] What type of ad deals have you done? Are the deals exclusively for digital or bundled with television?
It depends on the advertiser's objective and what they want to do. Sometimes we do Disney+ Hotstar only because it also depends on how the advertiser is organised. Sometimes there are only digital deals or linear deals, or in some places they combine purchases. So, we are super flexible and honestly, it's a combination of all three. Sometimes when we meet the customer, they have a separate digital arm and separate linear arm, so we go separately. We are trying to align a little bit more on how customers want to buy advertising. Some go to agencies where they combine digital and linear, we serve those customers as well. And in some places, we bundle it with TV as well. So, I think the message here is that we want to be as flexible to meet advertiser objectives and basically align with the way they want to work.
Q] Disney+ Hotstar has been coming up with new innovations for IPL to engage with the audience. What innovations can the industry expect for IPL 2021?
We have got tremendous scale right now. First and foremost, we want to make sure we deliver a seamless experience. It should be super smooth and get the basics right. We have eight different languages - English, Hindi, Tamil, Telugu, Kannada, Bangla, Malayalam, and based on audience feedback we are also adding a Marathi feed. So that's one big thing. The other aspect is we still want to drive a lot of social engagement. So, Watch'N Play is something that we're going to continue to push. We are also driving the interactive emoji stream. So, scale, customisation, and engagement are the key focus for us. We had a lot more plans for IPL but given the COVID situation in India, we have to be respectful and careful that we don't get people into public spaces. So, we've had to hold off on some of these things.
Q] What is the advantage that IPL advertisers have on Disney+ Hotstar compared to Star Sports?
We offer a lot more granular targeting as we have an understanding of watch behaviour to identify specific segments. We have a combination of both subscribers. We have Premium and VIP subscribers, so you can get that granularity in terms of targeting. We also have a free product so people can sample it. So in addition to geo-based targeting we can also do psychographic targeting. Formats are something that we offer far more on digital than on TV. Because IPL is behind the paywall and that you need to get a subscription to watch it makes it a premium audience with a certain level of sophistication.
Q] Has there been an impact on audience reach given that IPL is behind the paywall?
We have got deals with all three telcos - Jio, Airtel, and VI - which is phenomenal. There is a demand for IPL and we saw that with IPL 2020. People want to watch IPL on digital even when it is behind the paywall. That's going to continue. There is going to be a little bit of difference in reach when the event is behind the paywall but it is way past our expectations. We are trying to drive as much accessibility for people to be able to buy a subscription and so we have made it easier for them by doing deals with all three telcos.
We are also trying to drive the message of cricketainment. Disney+ Hotstar is the destination for cricket as well as entertainment. Our value proposition is that you get the best of everything. We are calling it 'Entertainment Ka All-rounder'. It gives users a combination of live sports, cricket plus other types of entertainment content like Hotstar Specials, direct to digital movies, or Star network TV shows that can be watched ahead of when it plays on TV. It gives the user a lot of flexibility on how they want to spend their time as opposed to other mediums where they are pulled to address specific schedules. We have a proposition where there is uniqueness even in digital streaming for IPL. For hardcore fans, we have a special dug-out feed which is only available on Disney+ Hotstar. We give an all-round proposition that puts the user in the middle. That's the key message.
Q] While India is a mobile-first market, a lot of digital content consumption is also happening on the large screen. How has the growth been for IPL on large screens?
Yes, absolutely. We were pleasantly surprised during the last IPL as well. Over the last six months, our living room adoption has more than doubled. We see that trend continuing. Whether people are watching with their family or just watching individually on the bigger screen, we are seeing a lot of demand, especially in the COVID situation. Living room connected devices have more than doubled and we see that trend continuing. India, as a market, will have a lot more connected devices going forward.
Q] Will the growth of connected devices have an impact on the traditional TV broadcast business?
Look, the pie is big and we're not looking at it that way. Our view is that we should provide access to people in whichever form that they please to choose. We don't think it's a zero-sum game. It increases the pie. It's not like if the Disney+ Hotstar subscription grows, the TV business becomes smaller.
Q] IPL 2021's reach on Disney+ Hotstar is expected to be 260-280 million. What kind of viewership growth are you expecting from IPL 2021?
I cannot get too specific in terms of numbers but we are an established digital platform for IPL. We have given terrific experience over the years. We have got a lot of loyal audiences that keep coming back year over year. The watch time also continues to grow. We look at not just overall watch time, but also at watch time per user and that has continued to go up as well. With the element of social interaction, we feel like watch time will only go up.
Q] Has IPL helped Disney+ Hotstar build audience stickiness on the platform?
We have a lot of users coming back to the platform. We see that a lot of cricket users come and watch entertainment. It's not that they just watch cricket and go away. This also increases watch time on the platform which in turn drives stickiness. This is where our value proposition of 'we are a destination of all kinds of entertainment' truly plays out when it comes to watch time. As they watch one piece of content they get exposed to something else and they keep watching. So that's what's driven watch time as well as stickiness
Q] Do you also see growth in entertainment content consumption on the platform due to IPL?
Absolutely! We have different ways of making people aware about other things on the platform, whether it's through promos during the breaks or skinny banners. We have exposed a lot of people to the fact that while you are watching cricket, there's a lot of other things that you can do on the platform as well. Content discovery is the hardest thing. The more people are engaged, the more they find.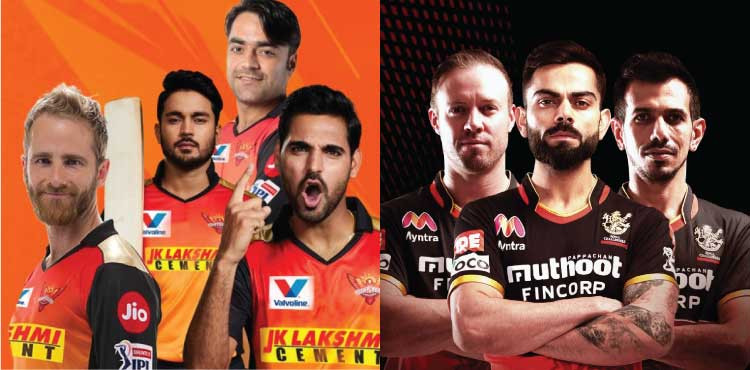 Q] Do you consciously promote entertainment content during IPL to drive more sampling?
Yes, because users come with certain expectations when they sign up for subscriptions. We want to make sure we always meet their expectations. Users may have signed up three months ago to watch cricket and some users visit every day, some users visit weekly, and some visit every month. We continuously deploy new content, whether it is movies or Hotstar Specials. We need to keep people refreshed and hooked. There is a lot more to uncover. And again, the overall objective is how do we continue to delight users and exceed their expectations and part of that is through content.
Q] What is the strategic importance of IPL for Disney+ Hotstar?
Look, India is a cricket-crazy country. If you think about cricket there is a large audience. So yes, IPL is a big driver of acquisitions for us. We feel like we have established the brand as the home of cricket. This is my second IPL and it's just something that drives buzz across the organization too. We've done some cool things even on the marketing front. We have a marketing campaign around 'Vibe Alag Hai' where we have dance sequences for every team that should drive a little bit of team rivalry and just let people have fun! So, in addition to what I said about connecting, providing access to as many people, the second mission we have is that we want to provide a delightful experience to people. We want to bring joy to people. And that's what drives us during this season to work even harder.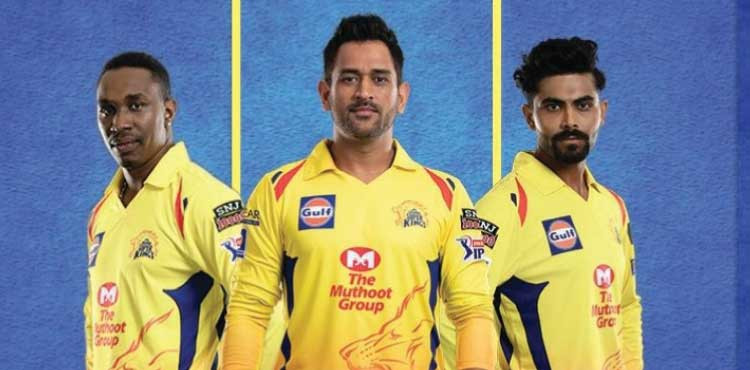 Q] IPL was the key driver of subscriber addition for Disney+ Hotstar in 2020. What kind of upside are you expecting this year?
We don't share this data but we expect big numbers because overtime our value proposition has improved. More than cricket, we have got Hotstar Specials, Disney+ Shows, Direct to digital movies, TV series and so our value proposition has gotten a lot stronger. Our slate has gotten a lot stronger and with those investments, we hope to get even more customers and users to sign up.
Q] What is your marketing strategy for IPL?
As I said, we offer a no holds barred entertainment experience along with cricket. And we call this cricketainment. We know that audiences are looking for the best value of sports combined with entertainment, which explains our strategy of being the 'entertainment ka all-rounder'. And we started off with the avatars of Ajay Devgn and Tamannaah Bhatia in the new marketing campaign. We want to reinforce that it is a place for all types of entertainment. Our mission is to provide deeper engagement with content. We've got the IPL anthem 'India Ka Vibe Alag Hai' where dance forms an integral part of the initiative. We want to bring the inter-team rivalry with some fun and dance aspect to it and really celebrate the camaraderie.
Q] What kind of ad revenue growth are you expecting from IPL 2021?
It's looking great! It's looking fantastic! I cannot reveal numbers because we are a public company, I cannot disclose anything. But we're delighted with the response that we have got.
Q] What are Disney+ Hotstar's key focus areas for 2021?
It's an all-around user engagement and deepening user engagement. From a platform perspective, obviously, on content, we're going to increase the volume, increase the diversity because we want to reach more and more people. The more people we have means the more diverse it gets. Diversity, volume, and differentiation will be key as far as content is concerned. On the product side, we want to make the experience highly engaged. So, we're putting a lot of investments into our tech platform to be able to accommodate even more people. We already have a platform that I think nobody has touched in terms of the number of people who can access it. But we're trying to make it even more robust. If you go deeper into the audience we have a diversity of devices, different internet speeds, etc. We're trying to make it stronger when it comes to security etc. I would say deeper user engagement and extreme focus on making sure our content volume, diversity, and differentiation continue to go beyond expectations.