As Digitalisation grips India, and people in far-flung areas, away from urban spaces, get easy access to the internet, the need for vernacular campaigns are on the rise. This has led to an increased reach by brands and their communications have now become more relevant in tier II and tier III cities. Due to the availability of affordable smartphones, today almost everyone is on social media and other Digital platforms. So, if a national brand releases a pan-India campaign in Mumbai or Delhi, it is quite easily received by people even in the farthest corners of the country in real-time. However, many of these people do not understand Hindi and English. While dubbed content manages to convey a message, they largely fail to connect with the target audience. Thus, despite having the reach, brands cannot actually penetrate into the user base of those areas.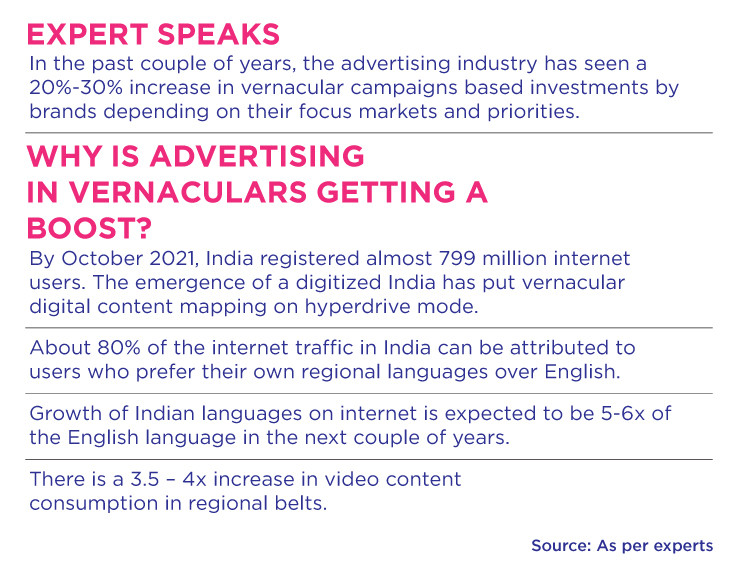 In an effort to connect with people from across all regions, national brands have now started paying almost equal attention to region-specific vernacular contents, apart

from investing in pan-India campaigns. According to industry insiders, investments in such vernacular campaigns have increased by 20-30% in the past few years.
Iti Kaul, Head of Digital, OMD India says, "India as a market is complex and is built on the back of many Indias that exist within. These pockets are unique, and therefore need to be addressed through localised strategies. Vernacular content increases the relevance of brands in these pockets and helps establish their foothold in a particular region. The demand for regional language content has risen considerably as more and more people from diverse regions are going online. In the past couple of years, we have seen a 20- 30% increase in vernacular campaign-based investments by brands depending on their focus markets and priorities."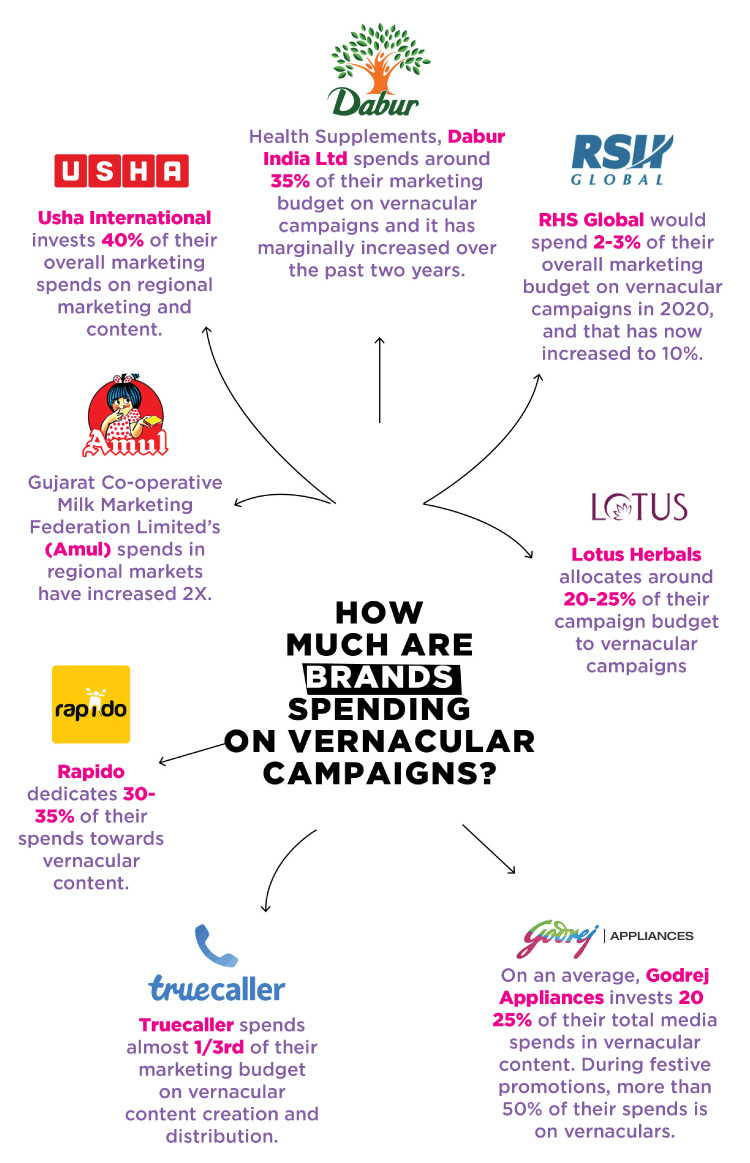 Dheeraj Kummar, National Creative Director – Brand & Consumer Experience, Motivator, GroupM says, "Connecting with consumers while planning geo marketing activities make it indispensable in the Digital-era for legacy brands to create vernacular campaigns. Also, Digital media has democratized the creation, distribution, and sharing of vernacular content. In this environment of fragmentation and personalized media consumption, the only way to get consumers' attention is by becoming part of the same environment."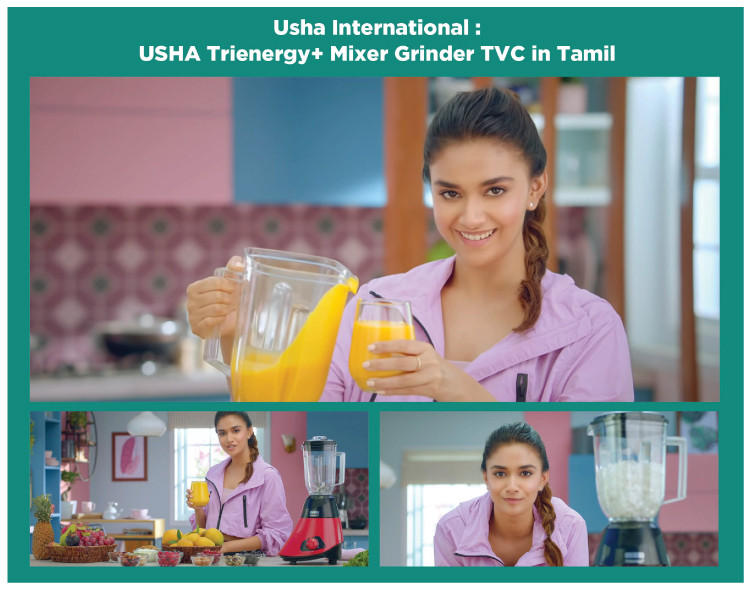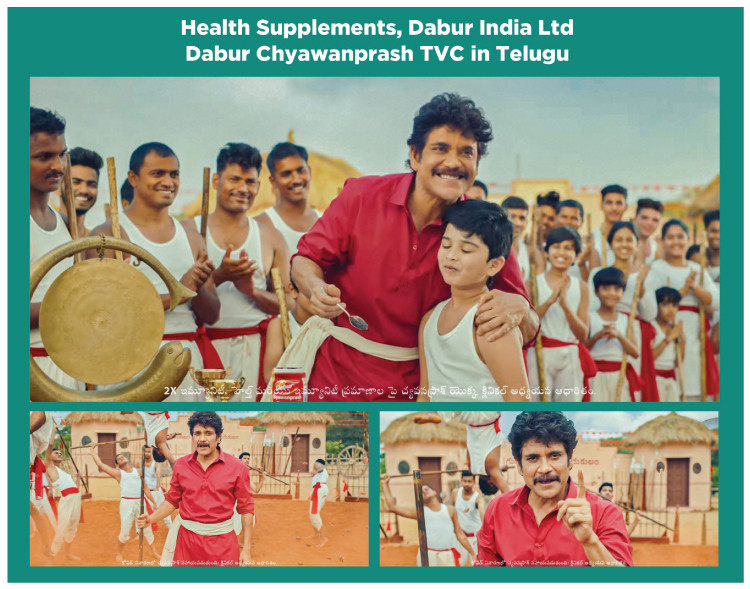 Usha International is one of those prominent brands that has been getting aggressive with its vernacular campaigns in the recent times. Today, 40% of its overall marketing spends is on regional marketing and content. Saurabh Baishakhia, President, Appliances, Usha International says, "We firmly believe that in order to inspire confidence and build brand presence and loyalty, our marketing efforts should address the diversity of our consumers. The easiest and most effective way to do so is to address consumer needs in languages that they understand. So, apart from Hindi, we have unveiled multiple campaigns in major regional languages such as Tamil, Telugu, Kannada, and Malayalam."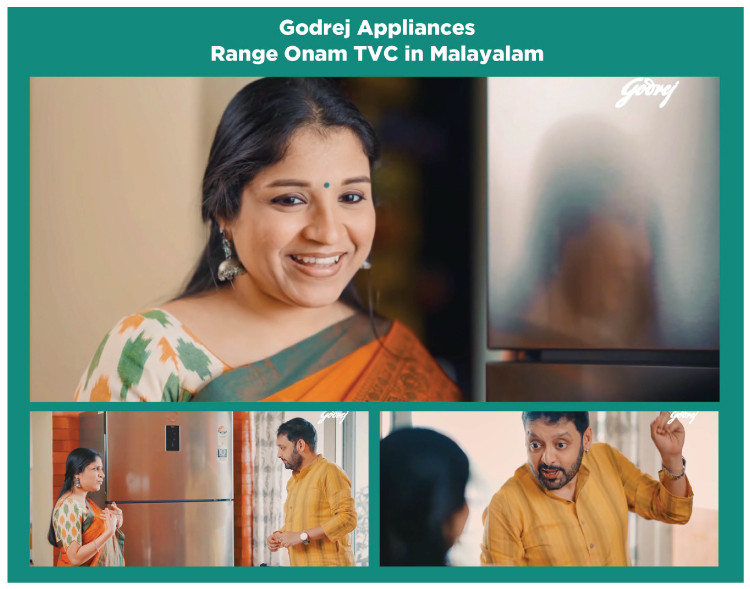 "Brand Usha's dedicated recipe website Usha Cook caters to regional consumers in nine regional languages making it easier to connect with the local language-speaking customers. Our Digital campaigns are also widely promoted on regional news websites such as Malayalam Manorama, Dinamalar, Eenadu, Vijay Karnataka, etc.," he adds.
Prashant Agarwal, Marketing Head - Health Supplements, Dabur India Ltd says, "We have been doing national campaigns for the past four decades and our dubbed campaigns are also there for a long time. As far as the original vernacular campaigns with regional celebrities are concerned, we started it four to five years ago, and the trend has strengthened further over the past three years. We are now spending around 35% of our marketing budget on vernacular campaigns, and it has marginally increased over the past two years.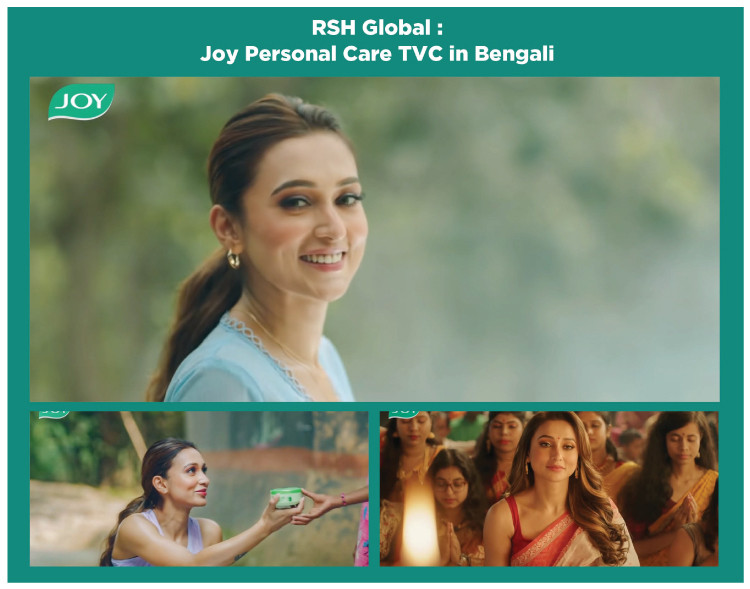 "We have roped in regional celebrities for these campaigns. For example, we are doing a campaign of Dabur Chyawanprash in the southern states with Nagarjuna. For Dabur Honey too, we are doing similar campaigns with our brand ambassador Rashmika Mandanna. Apart from the South Indian languages, we are doing regional campaigns in Bengali and Marathi too," he says.


Amit Wadhwa, CEO at Dentsu Creative India says that the four southern languages are used by most brands to create vernacular contents and there are two main reasons behind it. "First of all, these languages are widely spoken and have the highest level of understanding across those states. Secondly, the media in those markets is broadly isolatable and that makes it effective. There are other markets with vernacular traction such as Maharashtra, albeit to a far smaller extent," he says.
While a large number of brands are focusing on southern and western India with their regional campaigns, some other brands are being assertive in the eastern part of the country. Poulomi Roy, CMO at RSH Global says, "We started our journey with the moisturizing category and it was patronized mostly in the northern part of the country because of its harsh winter. So, we started our national campaigns in Hindi in 2011. However, a Hindi campaign on television does have only 40% spill over in a state like West Bengal. Therefore, we decided to penetrate further in that state by going the local way in 2020 and we roped in Bengali actor, Mimi Chakraborty for the same. It's not just about understanding a language. While taking such measures, we need to understand the cultural nuances and bring relatability, keeping the ethos of the brand intact."
"We have chosen television, YouTube, social media and OTT for our vernacular campaigns. When we started out in 2020, we spent 2-3% of our overall marketing budget, and that has now increased to 10%. We are now planning to start a similar campaign in Marathi, because West Bengal and Maharashtra contribute to 20-25% of almost all important category in our skincare segment," she adds.
There are some other brands which are advertising in languages of the smaller states apart from focusing on the big markets. Jayen Mehta, Chief Operating Officer at Gujarat Co-operative Milk Marketing Federation Limited says, "Amul was founded in 1946, and our first advertisement was released in English and Gujarati newspaper in the year 1956 on Amul Butter. Over the last 65 years as we grew our product range and distribution across the country, we continued to advertise through hoardings, press ads and TV ads. We started our social media campaigns in the 2000s. We have advertised in 15-20 languages including Punjabi, Urdu, Bangla, Assamese, Mizo, Odia, Telugu, Tamil, Malayalam, Kannada, Konkani, Marathi and Gujarati."



"Our presence in regional TV, Print, Radio, OOH, and social media has seen a significant increase and spends have increased 2x in these markets. In Amul, there is only one brand ambassador - our Amul Girl. She can speak all the languages of our country and she has been winning the minds and hearts of the consumers in their languages," he says.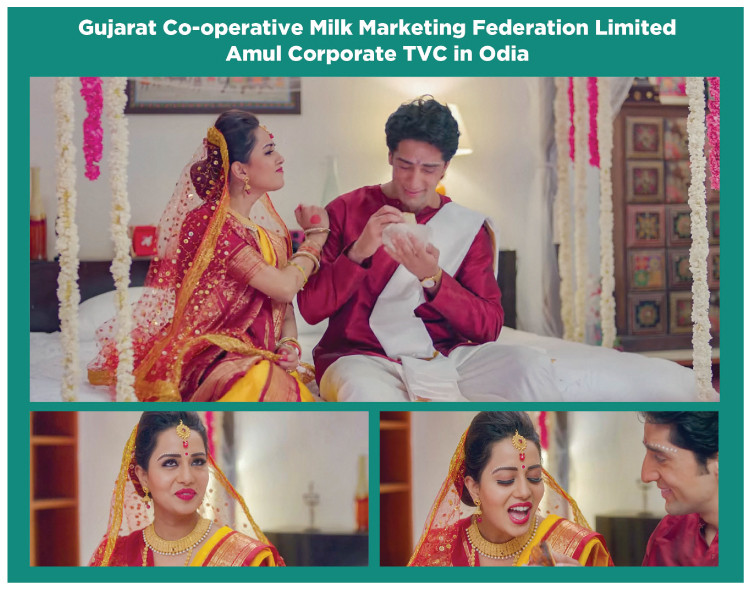 Godrej Appliances gets really aggressive during the festivals when they invest over 50% of spends in vernaculars. Swati Rathi, Marketing Head – Godrej Appliances says, "As a brand we enjoy a strong disposition in our upcountry audience, and hence it makes sense for us to put across more content in vernacular, particularly on Digital. Using vernaculars on e-Commerce is a recent initiative and we plan to extend this. Recently, we also released our regional ads across OTT platforms for our AC category. The ads have high views of 95 million with 47 million reach. Our exclusive outlets are located in the heartland and all the efforts for lead generation for the outlets whether online or offline are in the regional languages. We have seen that regionals work better when it comes to lead generation efforts. On an average, 20-25%

of our total media spends is invested in vernacular content. During festive promotions, more than 50% of our spends is on vernacular languages.
Shekhar Banerjee, Chief Client Officer & Office Head - West, Wavemaker India says, "It is a proven case that any regional communication made for a specific market always yields higher results. We have some very successful use-cases from Loreal and Mondelez. However, the challenge is in scaling up this approach. The decision finally boils down to ROI - Is the opportunity size and growth ambition for a market big enough to cover for the cost it takes to build a local market approach? On certain mediums it is scalable. For example, Digital, where you can even go dynamic & hyper-local to an extent of even pin codes. At the other end will be TV, where the entry cost for adopting the same is often prohibitive and hence, not very prevalent as yet."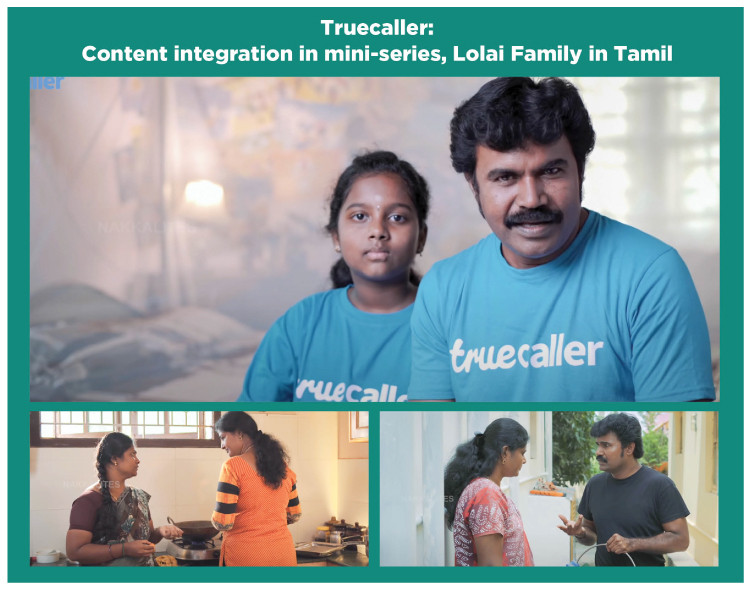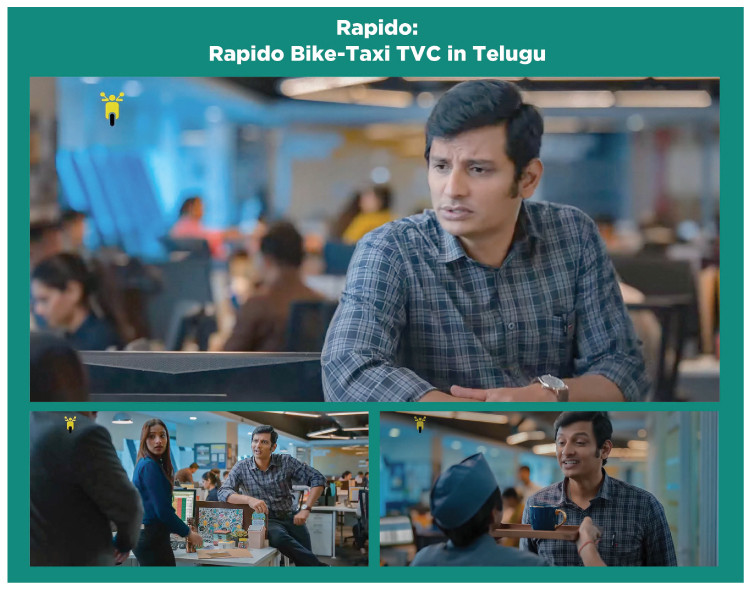 Several brands however believe that vernacular campaigns are capable of ensuring better ROI than the national campaigns. Amit Verma, Head of Marketing, Rapido says, "Considering that we have always used regional languages for all our campaigns, it has been proven that vernacular contents give you 20-30% more ROI than non-vernaculars, particularly in Southern regions, Maharashtra, Gujarat, and Kolkata."
"We realized that there are different regions that talk in different languages with different celeb affinities. So, our approach has been to catch this affinity by choosing two celebrities, one for the Hindi-speaking market (HSM) and one for non - HSM markets. Apart from Hindi, we have launched our current campaign #EkDumAaramSe with Rajkumar Rao and Jiiva in Bengali, Telugu and Tamil. Currently 30-35% spends are targeted towards vernacular content, which includes brand and performance marketing," he says.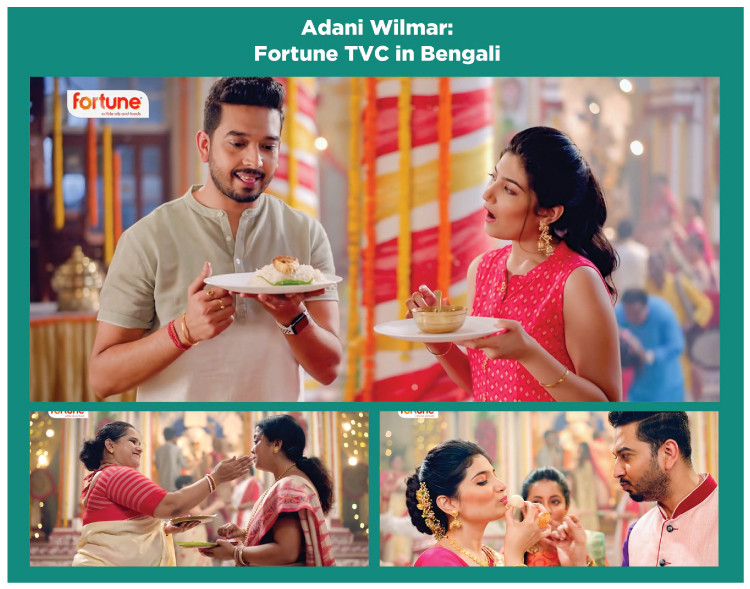 Echoing the same sentiment, Mukesh Mishra, Vice President – Sales & Marketing at Adani Wilmar says, "In the last few years, we have witnessed exponential growth registered by regional channels as compared to HSM channels. With newer mediums emerging, we foresee that vernacular or regional channels will continue to have a higher reach. A similar trend is being seen with respect to the OTT and Digital platforms too. We believe that creating a master campaign and then dubbing it in different languages, will never have the relevance and impact as cultural cues are different in each state and each language-speaking market."


According to Harikrishnan Pillai, CEO and co-founder, TheSmallBigIdea, the focus on vernaculars is also a natural progression. "We are no longer under the Victorian influence. Today we, the Indians, take pride in who we are. We love our culture and we embrace our ethnicity. So the brands are also doing the same. If we have to take our own benchmark, basis the revenue that we have seen driven by TSBI Bharat that we launched in 2019, 20% of our business come from regional requirements," he says.
While brands are trying to reach out to more and more people with regional ad campaigns, certain social media services are also helping them in their efforts. ShareChat is one such multilingual, multi-format platform that helps brands establish themselves among wider audiences through language-focused campaigns.


Akshat Sahu, Director, Marketing, ShareChat says, "ShareChat has more than 180 MAUs and a creator community of more than 32 million. Having such an extensive regional audience, it helps national brands to tap into emerging markets. Last year, we launched ShareChat Ads — a self-serving ads platform to enable SMBs to connect with their target audience through personalized multilingual advertisements. So far, over 1000 SMBs have posted highly targeted advertisements on ShareChat and the platform has witnessed a 6X increase in the number of campaigns in less than a year."
"ShareChat operates in 15 Indic languages out of which Hindi, Tamil, Telugu, Kannada, Malayalam, Marathi, Punjabi and Bengali are most used by brands. It's barely been two years since we started monetization, and over 200 brands have signed up with us and worked with us on multiple occasions. We have worked with brands such as Dettol, Amazon, Flipkart, Myntra, Facebook, Coca-Cola, Oyo, Snapdeal, Nykaa, MTR, Airtel, Pepsi, Realme, Marico, Godrej, TVS, Dream11, Vodafone, etc.," he says.


When it comes to promotions and communications in vernaculars, content integration has also proven to be an effective way. Manan Shah, Director Marketing - India and SEA, Truecaller says, "We are a 'Swe-desi' brand, Swedish by birth but built in India; and India continues to be our biggest market. So, apart from putting out ad campaigns in vernaculars, we have also created vernacular content to enhance relatability in those regions using regional talents and creators. One example of such content integration is the Lolai Family with Nakkalites, a mini-series in Tamil. We have also worked with regional content creators and influencers across platforms, including ATL, digital and BTL. Today we spend almost 1/3rd of our marketing budget on vernacular content creation and distribution."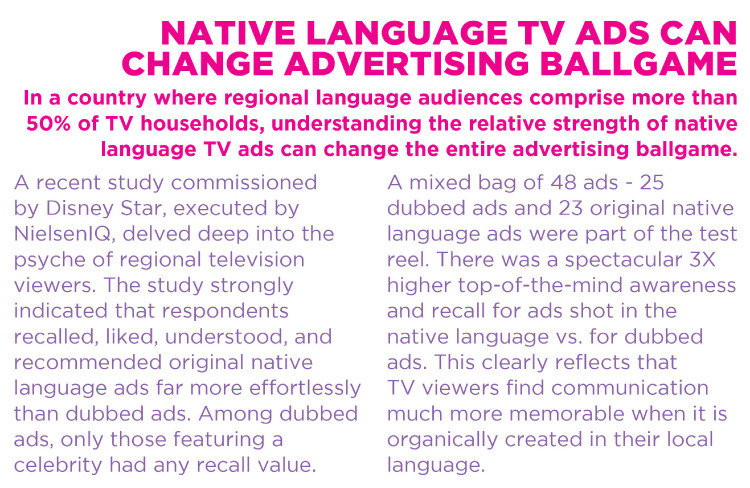 Nittin Passi, Chairman and Managing Director, Lotus Herbals says that they are also doing in-film placement of their products in a Punjabi TV show. He says, "We were the sponsors for the show 'Disha Di Wedding' on Pitara TV. We had product placements for Lotus Herbals Whiteglow Range on the show. It showed the main protagonist Disha using our products before going to the wedding. For vernacular campaigns, we have also chosen digital campaigns, influence marketing and print media. Our vernacular campaigns are yielding high ROI in their particular regions."
The end-result is a win-win for both brands and consumers. On one hand, consumers with purchasing power, living in Tier II and Tier III cities, become aware of the options they have in the market. On the other hand, brands largely gain from getting new Target Audiences.