Once again, all roads lead to the French Riviera where the Indian advertising folks will be under immense pressure to win big, given India's best ever haul of 40 metals at the Cannes Lions International Festival of Creativity in 2017. Last year, India had not only bagged 40 metals in all, but also a Grand Prix for McCann Worldgroup's 'Immunity Charm' campaign, at Cannes. In the past three years, India's metal tally has been on an upward trajectory, from a dismal 13 Lions in 2015 to 27 in 2016 and 40 last year. One has every reason to believe that the momentum will be kept up. In 2017, India sent 1,227 entries to Cannes and had a conversion rate of 3.25%. In recent years, Indian creatives have won Lions in Film, Film Craft, Direct, Design, Health and Glass Lion categories. In fact, Indian agencies have won Glass Lions every year since the category was launched, including the Grand Prix for the first two years. However, there are also categories such as Mobile, in which India has not picked up a single Lion in three years.
Talking about where Indian entries fall short, Senthil Kumar, CCO, J Walter Thompson, who is also on the Film Lions jury, says, "We did win India's first Mobile Lion with Nike Make Every Yard Count but over the last few years we have not been successful in Mobile because the world has moved ahead far more rapidly than us in the amplification of the idea using mobile technology while we are still stuck in the past. We have to invent new technologies and write new codes and create new ways of content consumption that makes our work stand out in the Mobile medium. Other categories in which we can do better are Innovation Lions, Entertainment Lions and the Titanium Lions. This year, the Cannes Lions team has changed many things for the good of the festival and streamlined the categories under nine heads - Reach, Communication, Craft, Experience, Innovation, Impact, Good, Entertainment and Health - with sub categories under each."
'WE NEED TO JUDGE AS INDIANS'
It is often said that Indian creatives don't excel at packaging their entries well and lack presentation skills. Rahul Mathew, National Creative Director, DDB Mudra, whose agency is sending two campaigns to Cannes this year, agrees: "Our areas of improvement broadly lie in two buckets - the packaging and the judging. Our ideas are often world beating ones. But our thinking is often undone by the execution of our case studies. In spite of being a nation of story-tellers, our case studies look and sound like boring sermons. Also the time we put into packaging is abysmally low. Here is where we should really ape some of the other countries. They put in as much time in the crafting of the case, as they do in the crafting of the idea."
Elaborating on the second shortcoming, he says, "The reason why Cannes picks jurors from across the world is so that there is a representation for the country or the region in the judging room. We can really improve as jurors on this front. Our representation is often agency first, network next and country last. For India to win more, we need to judge more as Indians." This year, only 10 jury members have been picked from India, the number having gone down gradually each year from 2015, when the Cannes Lions had 13 Indian jurors.
Talking of packaging ideas well, Kumar says, "While we stop at making a film or a radio spot or an outdoor execution, because that's what the client has asked for, I think it's important to package the idea and push it from good to greatness with a stunning case study that brings the idea alive beyond the advertising and evokes a more unanimous and universal response from the global jury that is made up of all nationalities. Also, as many of our entries are in Indian languages, it's unfortunate that we depend on subtitles and hope that nothing is lost in translation."
CAUTION BEFORE CREATIVITY
Entering work at Cannes has always been an expensive affair. Plus 2017 saw ad budgets being slashed owing to the impact of demonetization and GST being implemented in India. Will that hit the number of entries being sent to Cannes this year? Addressing the concern, Ishteyaque Amjad, VP, Public Affairs and Communications, Coca-Cola, India and South West Asia – who is on the jury for PR Lions - says, "It's a typical cycle that happens in any economy. I have seen that happening across the world in different economies. They have had good years, not only for business, but in general when there are more and more campaigns coming out of brands. And then there are years which are a little bit cold from that perspective. It's very normal, because that's the cycle every business goes through.
While such trends come and go, it will reflect on the number of entries sent." Praful Akali, MD & Founder of Medulla Communications, an agency that won many awards last year, is only sending one entry to Cannes in the Creative Effectiveness category. Says Akali, "We have been very cautious about how much we are investing in awards. And it has been one of the worst years ever in advertising, so everyone has been focusing on how to retain clients and not awards." Two other promising entries in the Creative Effectiveness category are Ogilvy's 'Savlon Healthy Hands Chalk Sticks' and BBDO India's 'Mirinda Release the Pressure'.
A SIMPLER FEST THIS TIME
Pressure from advertising giants like WPP and Publicis has resulted in a massive overhaul of the Cannes Lions International Festival of Creativity. Sir Martin Sorrell, erstwhile head of WPP, had last year questioned the viability of holding the festival in Cannes, an expensive place, and suggested Bangalore as one of the alternatives, saying how costly it had become to send a delegate to Cannes. While the venue has not moved, this year the festival will run for just five days, from Monday, June 18 to Friday, June 22, 2018, as opposed to eight days earlier. Other major changes include removal of Cyber, Integrated and Promo Lions and 120 sub-categories in the awards structure. Besides, the Craft categories within Print, Outdoor and Design will be removed from their respective Lions to be judged by a specialist Industry Craft jury. Also, there is a new entry cap, which means that each piece of work can only be entered for a maximum of six Lions.
MAKING INDIA PROUD
The 65th year of the Cannes Lions gives the Indian ad fraternity much reason to celebrate as brothers Piyush Pandey and Prasoon Pandey will be presented with the Lion of St. Mark award at the closing ceremony of the festival. The Lion of St Mark recognizes those who have made a significant and outstanding contribution to creativity and the Pandey brothers are the first Asians to be conferred this award. While these two admen have undoubtedly made the world pay attention to creativity in India, the question is, will the 2018 awards results do something similar for the country, i.e., give India something to be proud of? Let's hope so, with fingers crossed!
Turn the pages to get a glimpse of the top contenders for metals from various agencies in India at the Cannes Lions. (The agencies have not been placed in any particular order. Some agencies that are missing here did not want to share information about their entries.)
THE CANNES PROBABLES
HERE ARE SOME OF INDIA'S BEST BETS AT THE CANNES LIONS INTERNATIONAL FESTIVAL OF CREATIVITY 2018AGENCY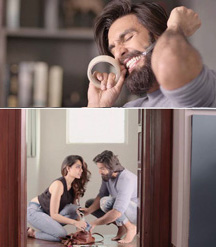 HAVAS INDIA
DUREX - JEANS
Last year a teaser by Durex showing brand ambassador Ranveer Singh trying to put on 'jeans' went viral and the buzz was that Durex is coming up with a new product – Jeans. The company took it a step further by releasing a press statement acknowledging the buzz and claiming that it will be launching Durex Jeans although it is known as a condom brand because of the strong connect Durex has with the youth, only later revealing that it was not launching a new range of denim-wear and has instead created a condom targeted at youngsters and first timers in the age group of 18-25. Durex Jeans was an effort to have a conversation with the youth of India around safe sex.
AGENCY SAYS

"We have only entered one piece this year, and that's the Durex Jeans launch communication. You will recall it created quite a stir last year with people speculating about why Durex would be launching a jeans line - not just in India but across the world. Even Playboy picked it up! It has received good reviews and done well in awards shows in the region and I am hoping that the clutter-breaking execution of the creative business idea will stand out in, what I expect will be, a sea of cause-driven campaigns."
NIMA NAMCHU
CCO, Havas India
AGENCYFCB INDIATHE TIMES OF INDIASINDOORKHELA

The Times of India's campaign- #NoConditionsApply was launched during Durga Pooja in September 2017. #NoConditionsApply is a campaign aimed at raising awareness to issues concerning gender equality across all opportunities, celebrations, ambitions. There has been a lot of talk on why the world needs diversity which will come through inclusion. And, true diversity and inclusion needs to be reflected not only in opportunity; but also in celebration and festivities. TOI's #NoConditionApply was thus a call for inclusive celebrations and celebrating tradition without division.
HORLICKS - FEARLESS KOTA
Students from around India flock to Kota, Rajasthan, a popular 'coaching town', with dreams of cracking some of the toughest entrance exams. Kota is also informally called the suicide capital of India. The loneliness, pressure, emotional deprivation is often too much to handle. Thus in the exam season, the agency made Horlicks, the nutrition experts; address a different kind of nutritional need—the emotional nutrition. The film drives home the message that 'Emotional Nutrition' is just as important as 'biological nutrition' which is provided by 'nutrition experts' — mothers.
AMUL - 90% DARK
Dark chocolates barely constitute 10% of the chocolate category in India. But recently, consumers, especially millennials, have begun embracing dark chocolate. Amul, Asia's second largest dairy brand, which has been making chocolates for over 30 years recently launched a variety of premium dark chocolates, including the very rare 90% dark chocolate. Using 90% Dark, a campaign was created opening doors to a world of intrigue and mystique, seducing people to be a part of it. A world of literally 90% dark rooms, penetrated by sharp light coming through a missing tile of chocolate (that's eaten?).
AGENCY SAYS

"This is our offering to Cannes Gods. I hope they are pleased with our effort."
SWATI BHATTACHARYA
CCO, FCB Ulka
AGENCY
MULLEN LINTAS
MOTILAL OSWALEXPERTS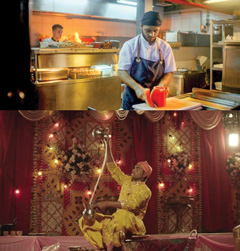 Motilal Oswal's campaign conceptualized by Mullen Lintas tries to reinforce the brand's image as the experts in equity. The sequel, traces some exceptional talent from across the country whose skills are perfected over time. Everyday actions like counting money, pouring milk, solving a puzzle or performing a feat helps you to become an expert. Real people become experts in their own domain through years of practice. When you focus on one thing, you master it just like Motilal Oswal's command and understanding over the 'equity markets', they have shown through the ad.
AGENCY SAYS

"Our worldwide Creative Council was really excited about this work when we presented it there. We had set out to create the most differentiated financial brand possible yet not unnecessarily audacious or controversial or quirky. We were happy to have discovered this space and we are enjoying the newer interpretations that the brand is allowing us to make within it. It will be a huge bonus to be considered and short listed or to win at Cannes but to put Motilal Oswal deservingly up there with the best, most well-known finance brands."
AMER JALEEL
Chairman & CCO, Mullen Lintas
AGENCY
BBH
ABBOTTLIFE TO THE FULLEST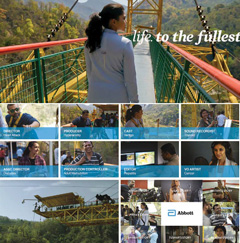 This campaign by Abbott focuses on how modern healthcare has helped people to have a life full of rich experiences and moments. The real cast and crew of the film has overcome a personal health condition. Their spirit backed by modern healthcare and Abbott's life-changing technology and products made it possible. This film attempts to create an integrated approach to story-telling. The cast and crew tell their own story. Apart from inspiring countless individuals to live life fully, this campaign also renews the purpose and commitment of Abbott around the world.
BRANDSPEAK

"A lot of the best advertising in the world focuses on products, or what a company wants to sell. The Abbott campaign shows how real, everyday people, with the help of modern medicine and Abbott's life changing technology and products, are able pursue all that they are passionate about. The film is honest, authentic and memorable as it features real people and not actors. We hope that these stories inspire others as it showcases the unstoppable spirit of people, who are living amazing lives, despite health challenges they face."
VIVEK MOHAN
Divisional Vice President, Corporate Global Marketing, Abbott
AGENCY
DENTSU WEBCHUTNEY
COLOR OF GREY CELLSPROJECT RE-SEARCH: BEYOND THE BLUE WHALE CHALLENGE

In late-2017, the Blue Whale Challenge surfaced even in India-- the suicide capital of the world, which faces a mental health crisis- courtesy lack of education among the masses. Google Search was the only platform through which 1.7ml concerned adults were trying to learn more about the game, but were let down with sensational news rising to the top of their search results too. By using this relevant medium- Google Search, and an invested audience, the agency began Project Re-search: the first scalable self-learning initiative for Indian adults around mental health.
KA EDU ASSOCIATESTHE PROGRESSIVE REPORT CARD
India has a lopsided educational system along with a dated thinking that has led parents to assume only grades in subjects like Maths, Sciences and Language matter, and arts, sports don't. The agency wanted to devise a frugal & scalable solution to remind parents across India's 1.2+ml schools, that every subject matters. The Progressive Report Card is a triumphant redesign of the Report Card document (digital + physical) for parents to broaden their view on what constitutes a relevant curriculum. By reorienting grades within a circle, spreading core subjects apart and redistributing attention visually.
FLIPKART: #PENGUINDADS
#PenguinDad was an identity created for the current generation of working fathers, inspired by the most dedicated father in the animal kingdom- the Male Emperor Penguin. It paved way to tell their stories, showcase their lives, and inspire more. Beginning India's first largescale discourse around men & parenting and proving to patriarchy that feminism had spread over to fathers too. The agency thought that since patriarchy feared both: the woman who did 'man things' (working); and the man who might do 'woman things' (raise a child), a necessary landmark in India's feminist movement would be expanding our own definition of what it means to be a man.
AGENCY SAYS

"The three campaigns we've entered at Cannes are extremely close to our heartand at the center of all of them is an attempt to move India's social graph forward using design, technology and communication."
PG ADITYA
Executive Creative Director, Dentsu Webchutney
AGENCY
OGILVY
SAVLON - HEALTHY HANDS CHALK STICKS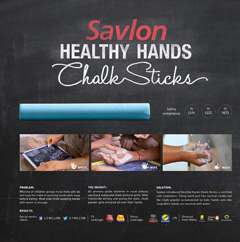 The campaign which won many accolades last year was part of Savlon's school outreach initiative. The brand wanted to help address one of the most critical issues prevalent in rural India–poor hand hygiene. So it introduced Savlon Healthy Hands Chalk Sticks - special chalk sticks infused with soap. Primary grade students in rural schools still use black-slate and chalk sticks to write with which gets smeared on their hands. Before lunch break when kids put their hands under the tap, the chalk powder on their hands turn into soap on its own. The agency is entering the campaign under the Creative Effectiveness category this year.
AGENCY SAYS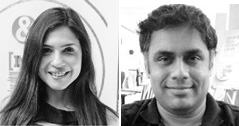 "Savlon Healthy Hands Chalk Sticks initiative turned out to be an idea that set new benchmarks in Innovative product design, PR, Outdoor activation, Experience, Health and so many disciplines last year with its rich haul of 7 Lions at Cannes. Given how that activity has expanded through a robust reach and left its positive imprint by affecting thousands of more kids and their health for the better in the past year, we believe that the creative effectiveness jury at Cannes will take due notice of also how effective this immensely creative solution has been."
KAINAZ KARMAKAR & HARSHAD RAJADHYAKSHA
CCOs, Ogilvy India (West)
AGENCY
MEDULLA COMMUNICATIONS
INDIAN ASSOCIATION OF PALLIATIVE CARELAST LAUGH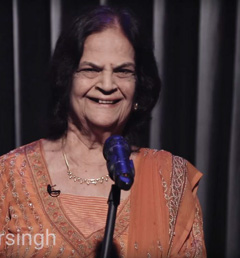 Medulla is sending the 'Last Words', one of the most awarded campaigns of 2017 which raised awareness on Palliative Care, under the Creative Effectiveness category. The agency partnered with terminally ill patients to perform a series of stand-up comedy shows for unsuspecting audiences with help from top stand up comedians. The footage from these shows went viral with over 3 million views. The campaign received 300 million impressions. In a society where talking about death is a taboo, the Last Laugh campaign made a bold move by launching on Twitter through the first ever comedy show.
AGENCY SAYS

"We have taken a break after last year, because we were amongst the top three agencies of the year in healthcare for three years in a row. This is a break year for us and we shall enter again in the next. But, yes we are entering the 'Last Laugh' in the effectiveness category. Last Laugh of course has won big in APAC Effies and many other award shows. So, it's one of the bigger international winners in effectiveness. So, obviously we are hoping that it will win even at Cannes, but we are not entering any newer campaigns this year."
AMIT AKALI
CCO, Medulla Communications
AGENCY
BBDO INDIA


MIRINDA- RELEASE THE PRESSURE
#PenguinDad was an identity created for the current generation of working fathers, inspired by the most dedicated father in the animal kingdom- the Male Emperor Penguin. It paved way to tell their stories, showcase their lives, and inspire more. Beginning India's first large-scale discourse around men & parenting and proving to patriarchy that feminism had spread over to fathers too. The agency thought that since patriarchy feared both: the woman who did 'man things' (working); and the man who might do 'woman things' (raise a child), a necessary landmark in India's feminist movement would be expanding our own definition of what it means to be a man.
MIRINDA- COMPARISON ADDS PRESSURE
The film which is being entered under the Creative Effectiveness category features real letters written by real teenagers expressing their distress over the tough time they experience during exams and the parental expectations which add to the pressure. The ad dramatises these letters by having children read them out. "Exams are near and I am scared. Not from exam pressure but from pressure from you (parents)," says a teenager as she reads out a letter in the film. Parents of the children are brought in and are given the letters written by their children. As the parents read the letter, they realise their mistake and break down.
ALL OUT- #STANDBYTOUGHMOMS
All Out's brand campaign titled, Stand by Tough Moms was intended to initiate national dialogue about the importance of families supporting mothers when making tough parenting decisions. Stand by Tough Moms features a short film directed by acclaimed Bollywood filmmaker Shoojit Sircar. The provocative three-minute film features an extended family having dinner and being confronted with a situation which raises questions about parenting.
AWAAZ FOUNDATION - HORNVRAT
Incessant honking produces noise exceeding 110 decibels leading to acute health problems. Biggest victims are rickshaw drivers because they have no windows and doors to shut out the sound. Citizens were unaware of their honking behaviour which was brought to their notice by BBDO India and Awaaz Foundation, an NGO which fights noise pollution. They made honking visible by creating a rickshaw covered with defunct horns. It was unveiled at Gateway of India in partnership with Mumbai traffic police and government authorities. The rickshaw intrigued citizens and media. The state government awarded the rickshaw for its impact.
AGENCY SAYS

"Will our work make a difference? What value is it adding to the world? Does it really matter? That's how we select our work for Cannes. It's about contribution and influence. Our campaign for All Out #StandByToughMoms has just been shortlisted in the the Glass Lion category. It feels good when your work resonates with the international jury. The way we see it, Cannes Lions is not just a festival of creativity. It's a cultural exchange program. We see Cannes Lions as a medium and platform to bring the world closer to India. Our work is our cultural ambassador."
JOSY PAUL
Chairman & Chief Creative Officer, BBDO India
AGENCY
J WALTER THOMPSON


HIMALAYAN SPARKLINGTHE SOUND OF WATER
Himalayan was launching Sparkling Water in the summer of 2018. The idea was to transport every consumer to the source of Himalayan water, by inviting them to time travel with the sound of 20 years of drop by drop percolation from the highest altitudes to the deepest streams of the Himalayan mountains. A muti-sensorial experience was created that elevates the brand into the consumers' imagination in fine dining restaurants and cinema halls. 100,000+ special edition bottles of Himalayan Sparkling Water were designed with a sound chip built inside.
GATORADESELF RELAY
The objective was to motivate athletes, budding athletes and other viewers in the build up to the Commonwealth Games. And bring alive the brand truth of Gatorade in the context of international event and take a leap off the moment. The idea was to demonstrate the physical relay between the sweating athlete and the same replenished athlete. The Gatorade bottle is shown as the baton between the sweating athlete and the same refreshed replenished athlete. Thus, producing an image that required no extra logo or even a creative expression to explain the idea.
RIN– EVERY BUCKET OF WATER SAVED COUNTS
Rin's Smart Foam Technology reduces water consumption while rinsing clothes by half. This led to a 360 degree campaign – 'Jal Samruddh Maharashtra' that included building check dams, educational films and onground demonstrations on water saving. Taking it a step further, Rin wanted to inspire the 'haves' to do their bit to save water, thereby support the 'have-nots'. They created a stark image of an almost- dry well plunging into Mother earth looking like a bucket which is what most Indians use to do their washing. The well / bucket has perilously low levels of water so it is unable to quench the thirst of the hundreds gathered around it.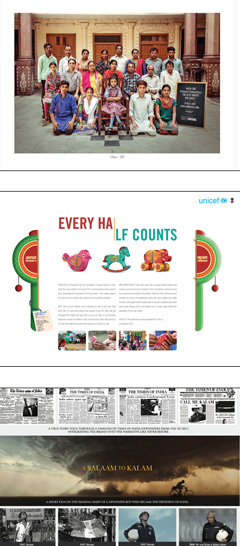 NESTLE + TIMES POWER OF PRINT – THE CLASS TEACHER
Girls and womankind are deprived of the fundamental right to education in India which traditionally favours only boys. To spread awareness the campaign established the positive relationship between female education and overall development outcomes of a community. A class photograph has been used to illustrate the fact that when a girl child is educated, she also helps educate the rest of her family and community. So in the photograph, the place of the teacher is taken by a girl wearing a school uniform, and her 'students' are the members of her family.
UNICEF – HALF TOYS
Despite free immunization programs sponsored by the Government, millions of children die in the hinterlands of India due to diseases that could easily be prevented by complete immunisation. This was conveyed to parents by distributing to the kids 'half-toys' making the kids pester their parents for the other half. As a result the parents turned up for the events where the importance of complete immunization was explained. The volunteers distributed these 'half toys' in 4000 villages, contacting 1.6 million caregivers. In total 17000 events were conducted.
TIMES SPARK - A SALAAM TO KALAAM
Less than 3% of young Indians read the daily newspapers. And to inspire and ignite the reading habit, the agency and brand made a short film on the reading habit of a newspaper boy who became the President of India- APJ Abdul Kalam. A musical narrative that delivered a dream of flying a fighter plane, to inspire a billion. An inspirational story told through a historic timeline of Times of India newspapers from 1941 to 2017, building emotional milestones from newspaper headlines into the lyrics and integrating the brand into the narrative through seamless storytelling.
AGENCY SAYS

"It is always a big honour to win a Gold Lion or that elusive Grand Prix at Cannes, having won India's first and second Gold Lions in Film and Film Craft categories in 2009 for my film 'A Day in The Life of Chennai' created to launch the Times Of India in Tamil Nadu. And to have won an unparalleled record of 07 Cannes Lions for my Nike Film 'Make Every Yard Count' in 2014. Having been fortunate to have won the most number of Cannes Lions by an Indian so far, I pray that every year India must hunt down many Gold Lions and will continue to work hard and push the bar up to ensure that JWT India has at least a few Gold Lions in the bag every year."
SENTHIL KUMAR
CCO, J Walter Thompson

AGENCY
DDB MUDRA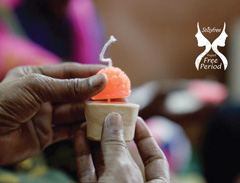 STAYFREEPROJECT FREE PERIOD
Project Free Period allows for periods to be directly linked to empowerment; through a powerful insight from the lives of commercial sex workers – they look forward to their periods because it's the only time of the month when they can't be forced to work. The agency created a unique curriculum of skills, that could help them sustain themselves in the future, and then compressed them into three day modules that could be taught to them on their period days. This initiative helps break one of the biggest barriers in rescuing commercial sex workers – they don't leave, and even return to the trade because they don't know any other way of sustaining themselves. And when they're in the trade, they're not left with any time to learn another trade.
PUMASUEDE GULLY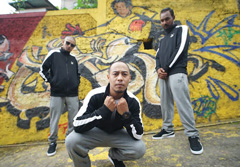 As part of a hyper local language promotion strategy for its range Puma Suede, Puma rolled out its campaign 'Suede Gully' where it portrays the street culture of India to woo millennials. Conceptualized by DDB Mudra, the film captures together three street art forms - namely graffiti, rap and dance. By creating India's largest street collaboration, the agency brought together eight rappers, 32 dancers and seven street artists in a music video that covered four cities - Mumbai, Delhi, Shillong and Madurai and four languages.
AGENCY SAYS

"Our two big bets are Stayfree Project Free Period and Puma Suede Gully. What is unique to both the cases is their approach. As a brand that has worked towards normalising periods in the lives of women, this time Stayfree used periods to normalise the lives of women in the sex trade. We collaborated with Prerana, an anti-trafficking NGO, and skill professionals to turn their three days of periods into three days of learning. As a brand, Puma Suede, has been built on the back of street culture. But in India, the street culture was so underground that it was practically invisible. To top it, the non-existent culture was further divided by region and language. So we brought the underground above the ground and introduced India to its street culture."
RAHUL MATHEW
National Creative Director, DDB Mudra
AGENCY
MCCANN WORLDGROUP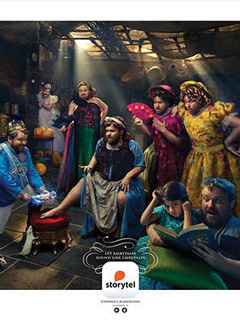 STORYTEL: TELL ME A STORY
Great stories deserve a great narration, especially classic children's stories with their rich plots and varied characters. But how will a child imagine the story in the best way possible? McCann's idea highlights the plight of a child who hears a story, but doesn't quite imagine it the way it should be. Often, the line between narrator and the characters blurs itself. Storytel, does justice to the stories and characters with its vivid narration, wellmodulated voices and background score to bring back the magic of fairytales.
WHEN ON THE ROAD, LISTEN TO THE ROAD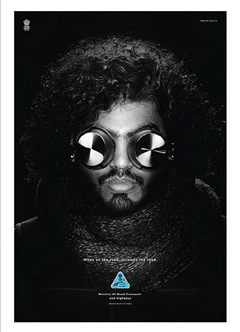 Youngsters and their smartphones are inseparable. If they are not glued to their smart screen, they are plugged in and listening to music - especially when they are travelling. While such a habit is harmless when one is travelling in a metro, but when the same continues as he alights and walks on busy roads, totally lost in music and completely oblivious to the surroundings, it can be dangerous. An increasing number of road mishaps are happening in India due to this distraction. Through a simple but arresting outdoor campaign, McCann showed the effect music has on people – it virtually blinds them.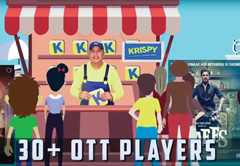 KRISPY - CEREBRO: THE VIDEO RECOMMENDATIONS & PERSONALISATION WIZARD
Mindshare was tasked with getting Krispy the Hindustan Unilever OTT platform for entertainment 1,00,000 monthly active users and increase stickiness. Krispy is an On The Go entertainment app from HUL. Mindshare launched Cerebro – a data, insights and analytics driven content strategy. Every video watched was transformed into a vector of qualitative and quantitative parameters. An in-depth analysis of content that was watched on Krispy and what people watched in India revealed that people wanted gossip about celebs. Mindshare then shortlisted 500 partners that provided content on gossip. As a result Krispy got 3.6 times the monthly active users and four times increase in average watch time.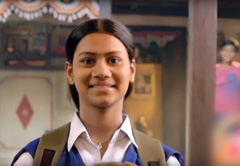 HAMAM - FIGHTING FOR WOMEN'S SAFETY WITH A SOAP BAR
Hindustan Unilever's campaign for Hamam #GoSafeOutside sought to promote the safety of women by enabling women to safeguard themselves against all kinds of harm. The campaign shows a mother enrolling her young daughter in a self-defence class to make her self-reliant instead of holding the daughter and clamping her down in the name of protection. As part of the campaign, HUL shared self-defence videos on digital mediums. These videos demonstrated self-defence techniques set in situations that women face every day.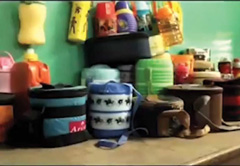 KISSAN TIFFIN TIME TABLE
Kissan collaborated with India Food Network to curate quick and easy recipes to help mothers prepare school lunchboxes for their children. Eleven food bloggers/tiffin chefs shared tips and recipes to make lunch boxes healthy, appealing and exciting to children. For 36 weeks and running, food bloggers have been guiding mothers across India with their daily dabba dilemmas. The campaign also invited chefs and mothers to share recipes on the website.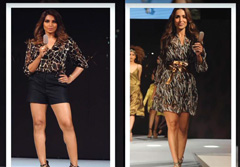 MAGNUM - UNLEASH YOUR WILD SIDE
This campaign for the Hindustan Unilever ice cream brand - Magnum - has been nominated in the Media and Social & Influencer Categories. The campaign titled 'Unleash your wild side' challenged people to courageously push their pleasure boundaries. In addition Bollywood fashionistas Sussanne Khan, Malaika Arora Khan and Bipasha Basu's online fashion brand, TheLabelLife.com tied up with the ice cream brand for a limited edition fashion collection to encourage consumers to wear their wild side.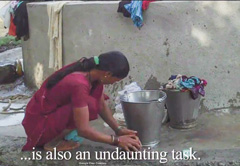 RIN - SAVE WATER AND IT WILL SAVE YOU
The Hindustan Unilever detergent brand released a print ad on the occasion of World Water Day - March 22. In the image a group of villagers are seen gathering around a well that represents a bucket. The ad signals the the risk of drought and the importance of water conservation. The ad is for the brand's 'Smart Foam' technology offering. The campaign was conceptualised and created by J Walter Thompson (JWT) - Mumbai, the campaign has been produced by Happy Finish Studios. Mindshare has nominated the campaign in the Sustainable Development Goals category.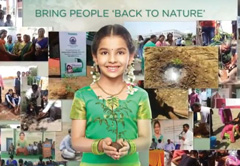 HAMAM - START STRONG TAMIL NADU
With an intent to increase Tamil Nadu's green cover HUL's Hamam came up with Green Puthaandu initiative which was promoted under the hashtag #StartStrong with the Power of Neem. Powered by the Hindu Group, it's a neem-treesapling activity which aimed at helping 10 coastal districts of the southern state that were affected by Cyclone Vardah in 2016. The cyclone had led to the loss of over two lakh trees in Chennai and surrounding districts. This activity, therefore, targeted such localities and helped rebuild the ecosystem. The drive was launched by planting neem saplings on the premises of ES Matric Higher Secondary School in Villupuram. So far 1,00,331 saplings have been planted.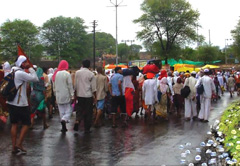 RED LABEL - WALK TOGETHER FOR A GREENER TOMORROW
Mindshare Walk Together for a Greener Tomorrow campaign for Brooke Bond Red Label tea has been nominated in the Sustainable Development Goals category and two Outdoor Lions sub-categories - Small Scale Special Solutions and Interactive Experiences. Mindshare solved the problem of improper disposal of plastic tea cups on the route for the annual Pandarpur Yatra by introducing branded biodegradable cups layered with seeds. Once planted, these cups could grow into trees.
'The agent at the visa office stood up and clapped when he saw 86-year-old Pooran'
Praful and Amit Akali of Medulla Communications all set to take 86-yearold terminally ill patient from 'Last Laugh' video to speak at Cannes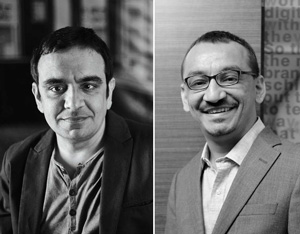 If the performance of the Brooke Bond Red Label 6 pack band was a crowd-puller at the Cannes Lions last year, this time, along with the much-awaited Lion of St Mark award ceremony for Piyush and Prasoon Pandey, there is another event that is all set to give the attendees at Cannes something to remember. Amit Akali, CCO and Praful Akali, Founder & MD, Medulla Communications will take the stage along with Heather Bresch, CEO, Mylan to speak on 'Experiments with Life-Changing Creativity'. Joining them will be the star of the 'Last Laugh' video from Medulla Communications that won many accolades last year for its ingenuity, making viewers laugh and cry at the same time. The 86-year-old, terminally ill patient, Pooran Isarsingh, will share experiences of her first on-stage performance. Here's a conversation with Amit and Praful Akali, to find out all the details.
Q] Firstly, hats off to 'Last Laugh', and to those patients who performed stand-up comedy for their friends and family while battling death. How many more surprises can we expect at Cannes?Praful:
This is the first time that an Indian agency will be speaking on the Inspiration stage of Lions Health. More importantly, 'life-changing creativity' is the motto and tagline of Lion's Health and this is the first time they have let any agency host a session on their motto; thus it is a big responsibility. We have reached out to past winners of Lions Health, jury members and taken into account their experiences on life-changing creativity. So we are looking at a collective perspective.
Amit:
We are speaking on June 19 and it would be a 45-minute session. The CEO of one of America's largest pharma companies, Mylan, is sharing the stage with us. Mylan is also our client, as we have done advertising campaigns for their American market from India. In fact, we have been doing a lot of international advertising, of late. We are also flying Pooran Isarsingh to Cannes to perform on stage. She will be meeting the CEO and the thought behind the session is that life-changing creativity happens when clients meet consumers.
Q] It is really brave of 86-year-old Isarsingh, a terminally ill patient, to fly to Cannes for this session. Whose idea was it to take her?Praful:
Both mine and Amit's. In fact when Pooran Isarsingh went to the visa office after we decided to fly her to Cannes, the visa agent stood up and clapped for her. He said he had never seen an 86-year-old applying for a visa in his office earlier. She is also probably the oldest speaker Cannes has ever hosted, so it is quite crazy.
Amit:
Isarsingh is also my aunt. She had suffered a dengue attack, and was in the ICU, where her lungs collapsed and she was breathing through a ventilator. In fact, I remember waiting outside the ICU and the doctors telling me that she wouldn't survive. Then, I called up all my relatives across India and got them to fly down as she had been declared dead. But she actually survived those 15 days, started breathing again, was removed from the ventilator and then performed in the 'Last Laugh'. She fought back and then onwards, her heart is at 10-15% capacity. We actually lost a couple of the performers from the video we had shot in the last few months.
Q] How did you prepare the patients for the unique video which made people laugh at death… was it completely scripted?Amit:
A lot of it was from their lives. We also got renowned stand-up comedians to train them, and help draft the script better. Take for instance how Isarsingh told the stand-up comedian, "I have six sisters, and three of them died." So, the comedian put in a joke about she getting promoted and the patient expressed it in her own words and style. So, it was a collaboration. We are trying to write a little different stuff for her to speak in Cannes.
Q] So, Isarsingh will be performing an all-new act at Cannes?Amit:
We are not sure of that. She just had a knee replacement surgery. She will obviously be speaking, but whether it would be as part of the interview or whether she takes the microphone to do a stand up act, will depend on her confidence level and health at that time. She has had a very interesting life. She spent the first part of her life in Pakistan, was one of the first ever girls to go to a law college in then India and had escaped from Pakistan with her kid brothers. Would be wonderful if she can do the act at Cannes.