The troll army in India has become more than active over the past few months with brands and ad campaigns fast turning into a sweet spot for them, be it the recent Cadbury 'beef' row, Myntra's logo debacle or the unfortunate heart attack of Sourav Ganguly, the brand ambassador of 'heart healthy' Fortune Oil or the 'testing positive' of Akshay Kumar, the brand ambassador of Dabur Chawanprash which claimed to provide protection against Covid-19. To what extent are brand's fortunes dependent on these trolls and how are advertising agencies navigating through the maze of social media bullies. Let's find out.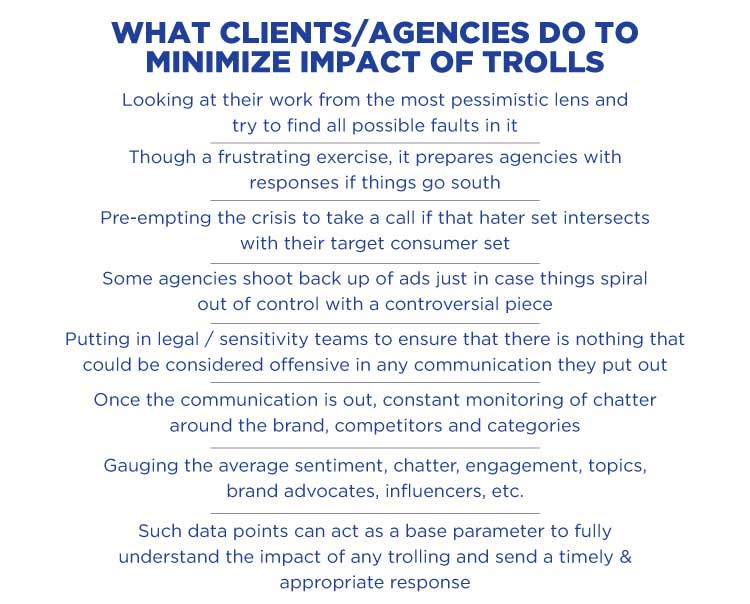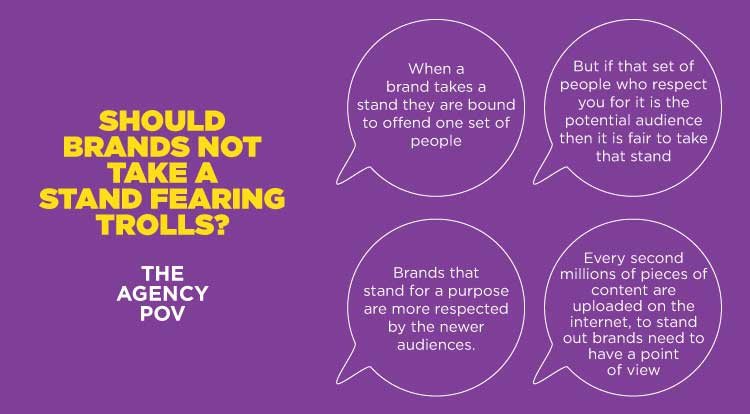 Talking about whether it has become increasingly difficult for the agencies to work on a creative idea because of social media backlash, Santosh Padhi, CCO and Co-founder, Taproot Dentsu says, "Today the client is demanding more out of less, and on top of the other issues creative agencies are facing there is this troll business that we have to deal with. Look at the Myntra issue, nobody saw it as a vulgar logo for years, it was a culmination of many surfing boards coming together to form this logo shot by Asylum Films. Then one person pointed it out and everybody jumped on to the bandwagon. Changing the logo may have given Myntra a lot of good PR but the more we bend the more will be demanded of us. We creative guys are not a bunch of fools who create something overnight and put it out. A lot of thought, detailing – research, design, aesthetics goes into all work. After all this, someone comes in and comments without even thinking, how is that right. Anyone can sit in front of the TV and say Virat Kohli should have played this shot like this, is Virat going to take that advice,? Obviously not, then why is it expected out of creative people."
Creatives and designs are by nature subjective, so is it alright to file a case against a creative/ brand just because of one person's perception of it, ask agencies. Not surprisingly, soon after the Myntra news broke, social media was sprouting with other logos of brands that were seemingly offensive. Mithila Saraf, Business Head, Famous Innovations says, "A brand is about so much more than a logo. Having worked with Myntra ourselves, I can say confidently that there is absolutely no tolerance of discrimination or offence in their communication, brand culture or company. All of that matters much more than one 3mm overlap in an M."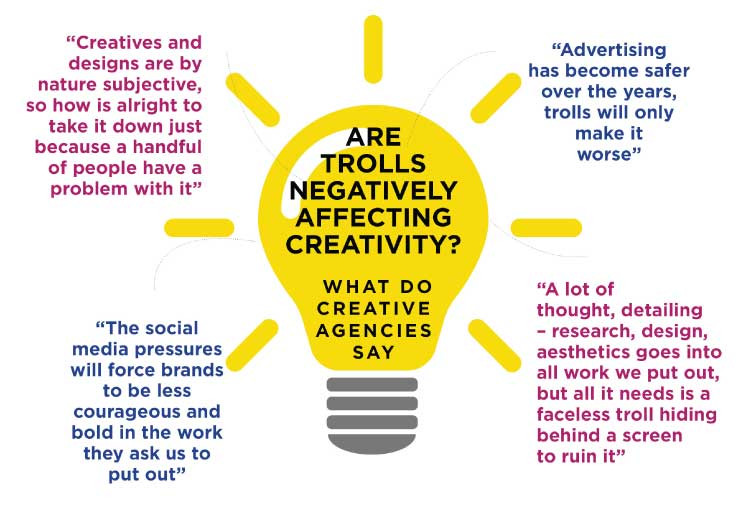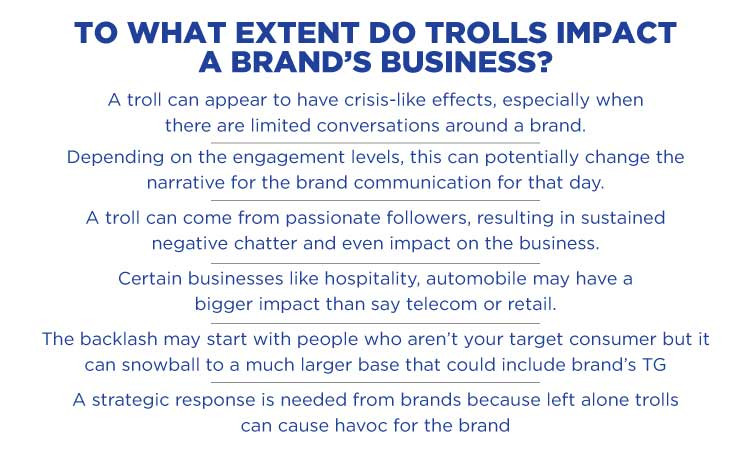 She goes on to add, "It has become a really sad dark reality of social media. Anyone hiding behind a screen can ruin work, careers and even lives by just typing a few words of hate. We have already seen advertising become safer and safer over the years. This is only going to get worse. It's unfortunate, because elsewhere in culture - films, music and art - you can see that creativity has become much bolder and courageous over time. These kinds of social media pressures will force brands to go the opposite way. This makes things worse for independent creative-driven agencies like ours, because we stand for innovation, disruption and doing something different. Old age traditional networks can be trusted to do the tried and tested, but we have often been told that we brought something unexpected to the table. If this kind of trolling continues, clients will be less open to this and more cautious which will just push our industry backwards. One can only hope that the tides will turn and this era will be over soon."
So, is it already apparent in the client briefs, are they cagey about taking a stand on social causes considering that 'taking offense' and getting trolled has become the norm. While one can't generalize, agencies do claim that a few clients have put in legal / sensitivity teams to ensure that there is nothing that could be considered offensive in any communication that they put out. Agencies are made to shoot backups of backups in some cases. But then there are always some brave clients who rise above the troll army and their malicious intent. Rachna Lather, Marketing Head, Micromax says, "Brands that voice a strong point of view, question the accepted norms or dare to do and view things differently, will definitely have opposition from those against it. Brands need to be prepared for it and take it in their stride. If you are clearly focused on your Target Audience and know what their reaction to your campaign will be, then you needn't worry about this. Even in yesteryears, TV campaigns elicited extreme responses from audiences - whether it was Lalita ji's street smartness or even Vodafone's ZooZoos - not every ad can win everyone's hearts. There will always be detractors as there are advocators. As long as you know that your message is aligned to your brand ethos, you shouldn't shy away from taking a stand." She adds that consumers respect brands that have a point of view beyond just product communications, after all, you don't just buy a product, you buy into a belief, agree with the brand's stance as it closely connects with your own.
Siddharth Bindra, MD, Biba Apparels which through their motto- #ChangeIsBeautiful has time and again created work that has called out regressive thoughts says, "Sometimes when you question mindsets, trolls become active. But we have never been afraid of taking a stand. If you go on our social media page, you'll see 100 comments and I'm sure more than 10% of the comments may not be very positive. So there'll always be views. And I think the idea behind these campaigns is to start a discussion in society. Once people realize a problem and discuss them, eventually solutions will come and mindsets change. So, I think discussion is healthy. And as a brand, we encourage it. We take a view on issues and we try to spread that message as loud as we can."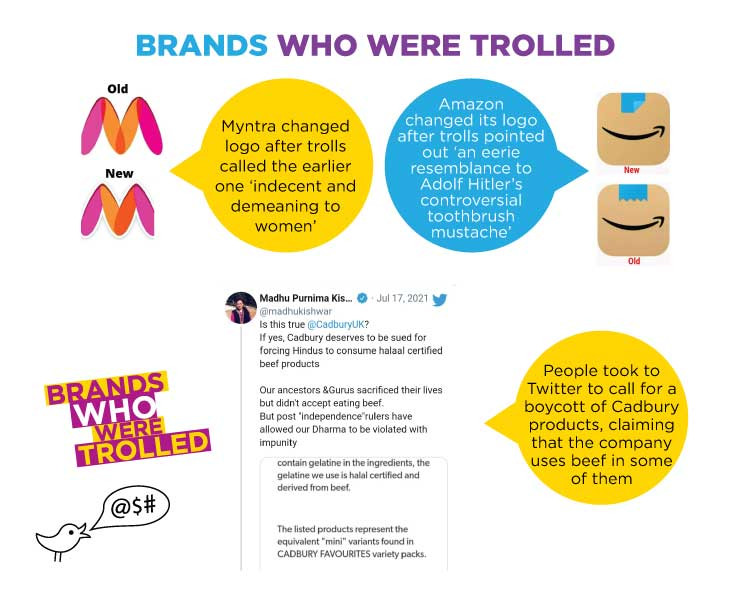 And yet we have seen brands who have been quick to retract their messaging, like it happened in the case of Tanishq's Ekatvam series which got taken down for 'love jihad' when the message they were propagating was quite the opposite. Of course the brand took a step backwards when trolls began to earmark and target employees of Tanishq for being associated with the brand. And yet many in the industry felt that this was the wrong move by the brand.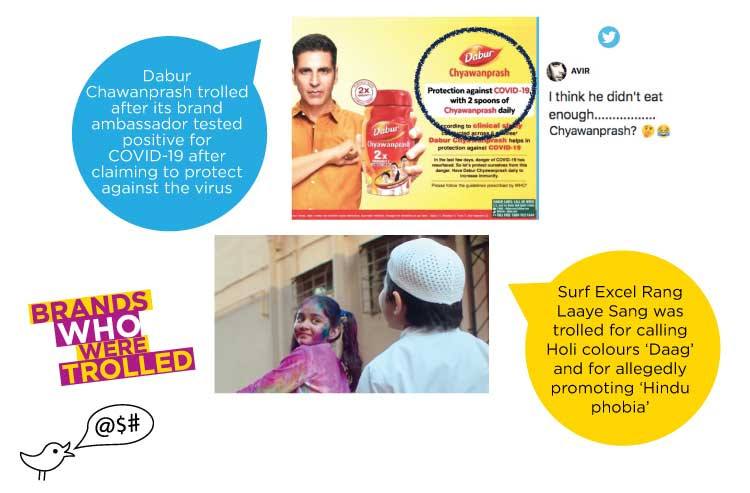 Santosh Padhi says, "I am very disappointed with the call they took by pulling back the ad, because there was absolutely nothing wrong with the commercial. If a big brand like Tatas who have all the means to stand by their own ad and belief doesn't do that, then who can? Because they retracted the ad for the first time, trolls had the guts to object to their second ad, featuring Neena Gupta, as well.". Talking about his own personal experience with trolls Padhi says, "My Airtel female boss ad got trolled heavily because we showed that she 'chooses' to come home and cook for her husband, a junior at her workplace. But in our case the client was strong and firm about not pulling back the ad. They in fact said that we should do a sequel on that, because it generated media worth so many crores for them."
Giving another example of a brand which stood up for what it believed in Rohit Raj, Co-Founder and CCO of The Glitch says, "There are some who are willing to take a stand knowing very well they may be trolled for it by a certain segment only because that piece sits within the brand ethos. When the Colin Kaepernick controversy happened, Nike didn't back down from participating. It did so not because it wanted to be a part of the controversy for publicity. It did so because the brand belief resonated with the sentiment." Remember Nike put out an ad - a black-and-white close-up of Kaepernick's face with the words, "Believe in something. Even if it means sacrificing everything" — a reference to Kaepernick's lawsuit against the National Football League for allegedly colluding to keep the former San Francisco 49ers quarterback out of the league over his protests against police brutality. It led to massive trolling and the emergence of the hashtag #BurnYourNikes, but Nike stood its ground.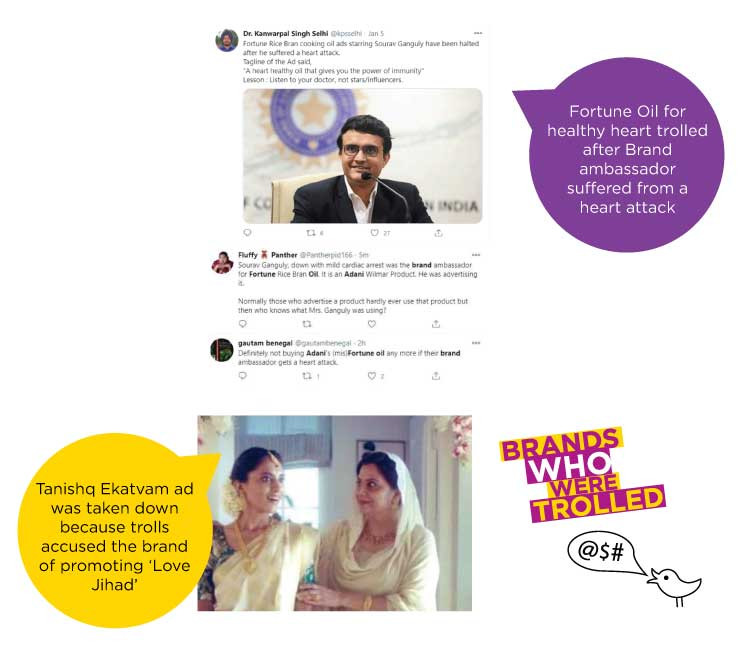 Giving a counter argument Sagar Kapoor, CCO, Lowe Lintas says, "Every brand, every organization will have its own way of dealing with it and that's a very dynamic space. And probably as the advertising partner, you wouldn't have much of a say in it. As creative people, we have to welcome the challenge and be more aware of things around us as we are the voice of the brands today. And if anything goes wrong it can eventually affect the brand. There are lot of plusses of social media, and it is bound to have a downside too, which you can't ignore. It is not a choice anymore for us." Remember Lowe Lintas' Holi Ad for Surf Excel which attempted to promote religious harmony was heavily trolled for promoting 'Love Jihad' leading to #BoycottSurfExcel hashtag in 2019.
While most brands don't welcome controversies of such magnitude, are there companies who purposely jump into this mess for the sake of publicity. Vikash Chandra, SVP, Merkle Sokrati explains, "I don't think the matured brands will do something like that. But from time to time, yes, some do try to get adventurous. But I think the smarter ones are aware that rebranding like in Myntra's case is a very costly affair, plus the memory stays till long after. Depending on the customer base, for a young brand it may work as far as it is a very specific target audience in a young group. But for most others experimenting with something like this can end up in a bumpy ride."
Samyukta Ganesh, ex Head of Marketing, Baskin Robbins adds, "While the phrase is any publicity is good publicity, in turbulent times it's best not to let the paperboat of a brand into stormy seas, knowingly. It's best to tread cautiously without stoking or inciting violent passion."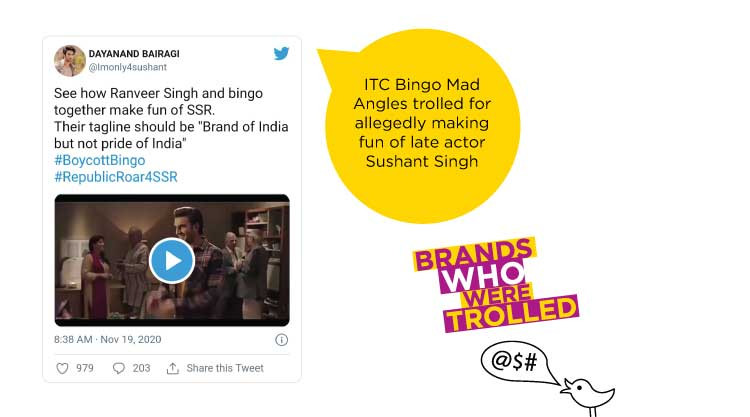 While of late we have seen social media play judge, jury and executioner for ad campaigns, like in the case of Myntra, just because one person took offense and started a movement, it cost the brand a huge amount of wastage in reprint of all the collaterals. But are brands totally in the wrong for attempting to fix something that is not a big deal to them but offensive to someone else. Rahul Mathew, NCD, DDB Mudra says, "The key here is authenticity. I could pick up an issue but I should be sure that this is an issue that the brand has the right to take up. There is a lot of communication that goes up because brands think it looks good to say it, not necessarily because they are 100% backing it, probably that's why they are quick to change stance as soon as they are trolled. If you really believe in what you're putting out there, you'll find yourself being braver about defending it in the event of a backlash. Retraction is a choice that stems from that. So be brave in a way that is authentic to you as a brand and clients who do that get celebrated more. After all there is a reason why Fernando Machado has become the poster child of marketing during the lockdown."
Summing it up Ashutosh Karkhanis, Creative Head and Managing Partner, Open Strategy and Design says, "Challenges evolve over time and they are a part of every job there is today, even in the creative field. Social media has given an opportunity for audiences to publicly engage with brands, and while there might be naysayers at every stage, it should not come in the way of a creative idea that the brand truly believes in. Prior to social media, the audience reaction to any brand communication was slower to gauge. However, as brand strategists and designers, we can only adapt to the change social media brought, and find innovative ways to work in the new environment."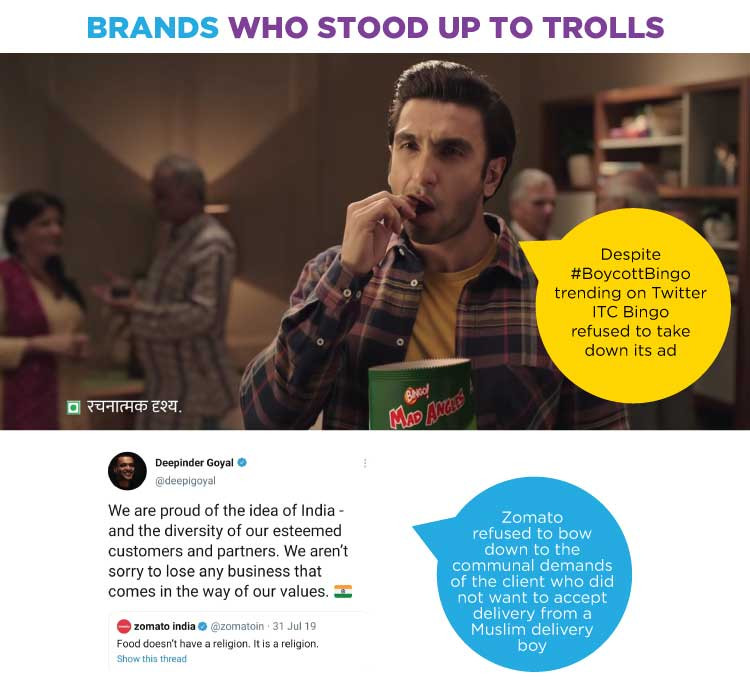 Sometimes when you question mindsets, trolls become active. But we have never been afraid of taking a stand. If you go on our social media page, you'll see 100 comments and I'm sure more than 10% of the comments may not be very positive. So there'll always be views. Once people realize a problem and discuss them, eventually solutions will come and mindsets change. So, I think discussion is healthy. And as a brand, we encourage it.
Siddharth Bindra, MD, Biba Apparels

I can only talk for myself and how I view this and the world at large. The truth is there are people out there, waiting to troll anything brands do. It's unfortunate but brands get dragged into these arguments and debates. While the phrase is any publicity is good publicity, in turbulent times it's best not to let the paperboat of a brand into stormy seas, knowingly. It's best to tread cautiously without stoking or inciting violent passion.
Samyukta Ganesh, Vice President and Head of Marketing, Kaya Limited

In case you are trolled and you've done nothing wrong, there is no reason to go back. If you've done something wrong, go ahead and apologize, it differs from case to case. But before that you have to be sensitive to people's sentiments. You can't go all out, take a stand or a position without really researching it and hope no one gets offended. Those are the basic responsibilities of a marketer today.
Vasant Nangia, CEO, Chumbak

Vivo is a humble, trustworthy and conscientious brand. Our focus is to deliver the best technology and smartphone experience to our consumers by staying true to our persona. Our communication strategies and campaigns are planned to provide the information to our consumers pan India and bring Joy to them. Trolling is a phenomenon we all are accustomed to in present times. But we focus on delivering what's best for the users along with enhancing their experience.
Nipun Marya, Director of Brand Strategy, Vivo

All brands create a campaign post extensive deliberation on messaging & execution. Each piece of communication reflects what the brand stands for. How can that change basis a few flared up reactions? In my opinion, the brands should stand their ground firmly. If you are reaching out to the right TG, then they will resonate with this. Rest is worth ignoring. You have to be thick skinned too as even the best/most loved pieces will get trolled by somebody or the other, you can't keep redefining your brand basis a few naysayers.
Rachna Lather, Marketing Head, Micromax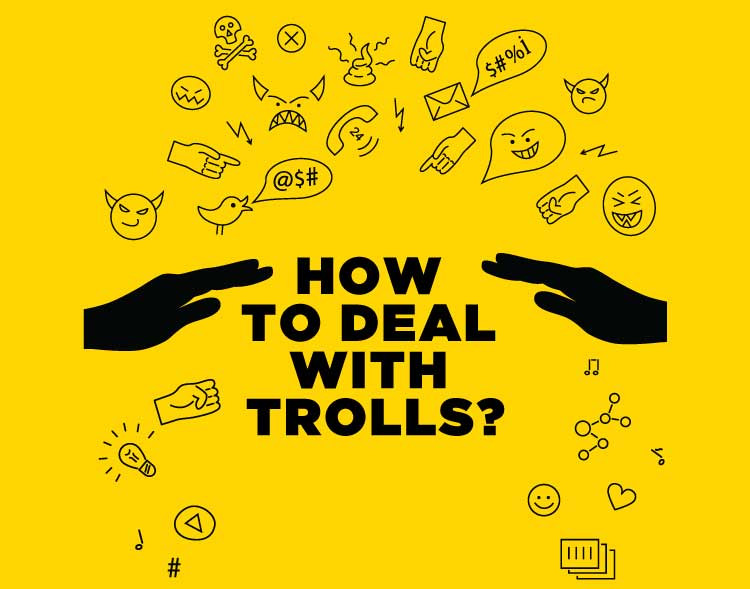 In the era of digitization, it is very heartening to see the engagement that social media offers. For years, brands have been looking to engage directly with consumers and the traditional one-way advertising was never enough. Brands have always sought ways to get direct feedback from their potential and existing customers. Digital, especially social media opens the doors for that. There are certain pitfalls to being on social media, where there can be orchestrated conversations by interested parties as well, but that's when data analytics comes to play and helps brand separate out the wheat from the chaff. But what exactly should be the brand's plan of action if they are attacked by trolls and what is the likely impact of it going to be like.
As per Shubhi Agarwal, Co-Founder & COO, Locobuzz, a platform for social listening says, "A troll can appear to have crisis-like effects, especially when there are limited conversations around a brand. Depending on the engagement levels, this can potentially change the narrative for the brand communication for that day. A troll can come from passionate followers, resulting in sustained negative chatter and even impact on the business. Certain businesses like hospitality, automobile may have a bigger impact than say telecom or retail. Retail may be less immune to a full-blown social media crisis unless there is a large scale impact on the overall brand."
The best way to navigate a troll, or any other larger social media crisis is by constant monitoring of chatter around your brand, competitors and categories and selective engagement and content communication. "This will help you know the average sentiment, chatter, engagement, topics, brand advocates, influencers, etc. these valuable data points can act as a base parameter to fully understand the impact of any trolling, social media crisis or even a positive campaign," Agarwal adds.
But often trolls may not necessarily be a true representation of a brand's customer base, in that case to what extent should brands take them seriously, Rohit Raj, Co-Founder and CCO of The Glitch explains, "I have always worked in the realms of digital. The instant response mechanism and understanding the pulse of the audience has always helped us shape our communication better. Opinions are dime a dozen and when opinions lead to constructive feedback, everybody appreciates it. It's the unwanted opinions that lead to unnecessary waste of time and resources that are a problem. The backlash may have started with people who aren't your target consumer. But it has the potential to avalanche itself to a much larger base that could include your TG."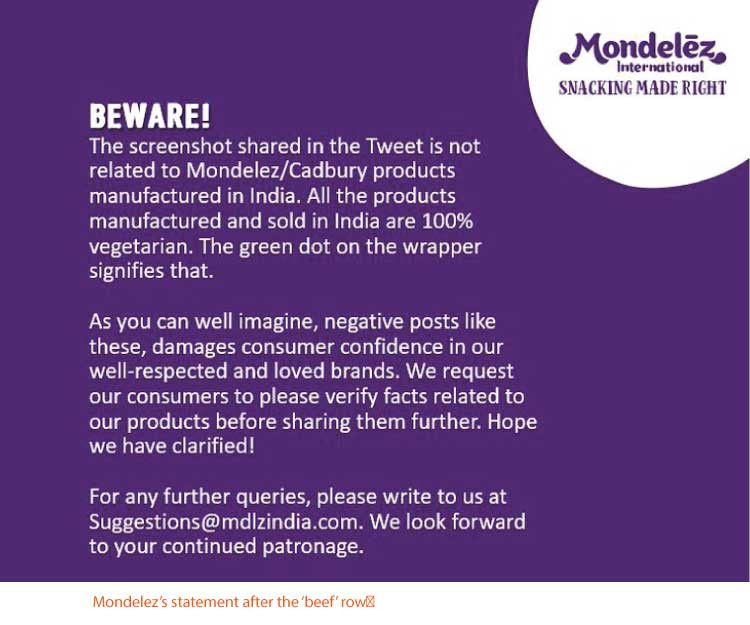 Speaking from the brand's side Vasant Nangia, CEO, Chumbak says, "If you've done nothing wrong, there is no reason to go back. If you've done something wrong, you must apologize, it differs from case to case. But sometimes the best form of response is to keep quiet, because you don't really want to make an issue out of nothing. If somebody has set out to make an issue, then there is very little you can do about it."
However Vikash Chandra, SVP, Merkle Sokrati disagrees, "There is a saying-- don't feed the troll, as trolls are just looking to have fun by engaging with people, by offending or poking. But according to me left alone, they can cause a bit of havoc. Internet trolls may not be your major audience or customers, they may be engaging with your brand but mean very little to your revenue or bottom line. Having said that there are potential customers who are observing how these trolls are behaving, and what's the behavior of the brand on social media. In that case, there is no option but to engage. And a strategic and intentional approach to negative social media activity is by far going to impress your observers, customers, and can do a lot to up the whole trust quotient. In my opinion, letting them just be on their own and hoping that it will die down is not going to happen. So, we need to have a very strategic approach towards it."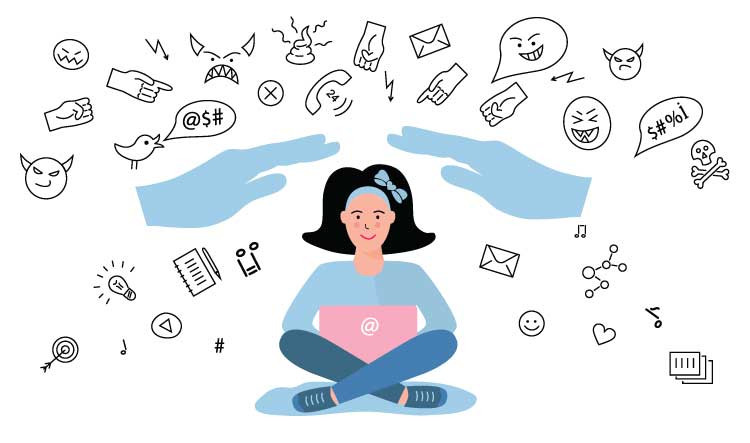 Giving an example of the impact of trolling on a brand, Agarwal says, "Not very long ago, severe backlash was observed over a jewelry brand's controversial advertisement. The brand observed a 55% spike in negative sentiment within a day of its release, garnering more than 2 lakh mentions per day until the ad was brought down. An otherwise admired and preferred jewelry brand continued to face up to 1.4 lakh negative mentions per day for a week, even after the ad was brought down. While the controversy was eventually managed, customer sentiment analytics gave direction to both crisis recovery strategies and quantified the impact of the crisis on the brand's online reputation."
Chandra says that brands are not always in the right after all, "Sometimes trolls latch on to something that the brand and their teams may have missed out on and the trolling starts for all the right reasons In such a case, the brand needs to understand the point and make those corrections which goes a long way in good communication and brand management."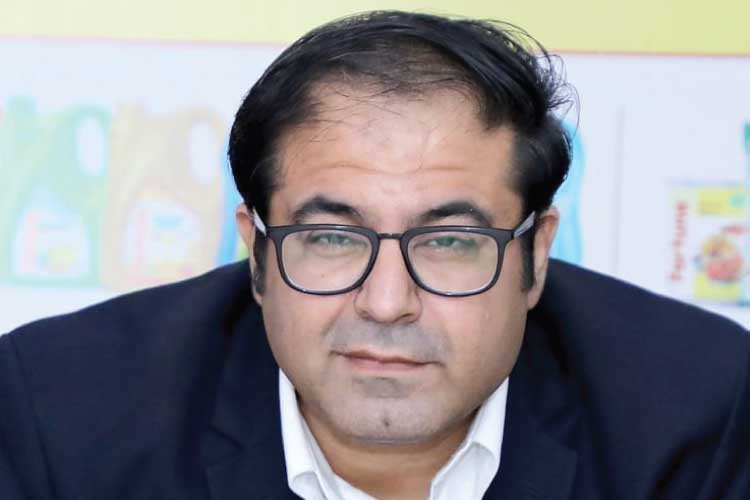 THE ADANI WILMAR CASE STUDY
Adani Wilmar was one of the brands which was targeted by trolls after their brand ambassador promoting a healthy oil for the heart suffered a heart attack.
Ajay Motwani, Head of Marketing, Adani Wilmar tells Neeta Nair how they emerged out of it with their head held high


Q] You were massively trolled when Sourav Ganguly, your brand ambassador for Rice Bran Fortune oil suffered a mild heart attack, what was your first response?
First, we wished Sourav a speedy recovery taking into account his state of mind. Second, we went on to educate people as to why rice bran oil is considered as one of the world's healthiest choices. So our first communication was very fact based put out through a post on our social media channels and portal. Our Deputy CEO also clarified about that. To avoid misinterpretation of information we put out information in the form of an animated video. After all, different degrees of trolling require different responses.

Q] But you also went on to halt all Fortune Oil ads featuring Sourav Ganguly, which made the people think that the brand was indeed at fault
So that advertisement was pulled back out of regard for his condition. He was not healthy and was going through a tough time. So, that advertisement was false just in reference to that situation. We were also quick to stifle rumours and clarified that there is no question of reassessing our relationship with Sourav Ganguly. There can be multiple triggers for a heart attack, one that may not concern the oil he uses too.

Q] But should brands take social media backlash too seriously, because it might not necessarily be a true representation of their consumer base?
Yes, let's say hypothetically, if you are a brand that is catering to a rural audience, or to a non-digital audience, then what you're saying is right because the social media trolling doesn't really impact what my target audience thinks about the product. But in our case our consumers are progressive and widely present on social media and we didn't want to be misled by incorrect information. So it's for us to put out what we feel is the right information. And then we leave it to the consumer to decide whether she agrees with our point of view, or the troll's point of view. If you don't put on a defense sometimes, the trolls appear to have won, it is like pleading guilty.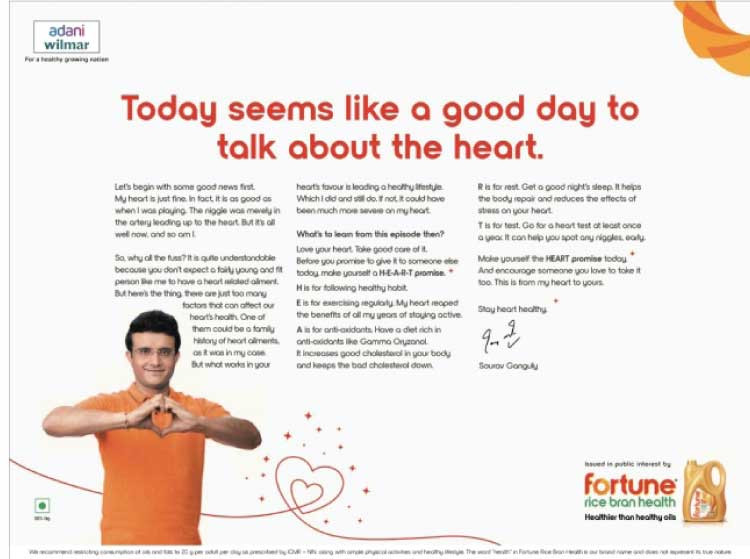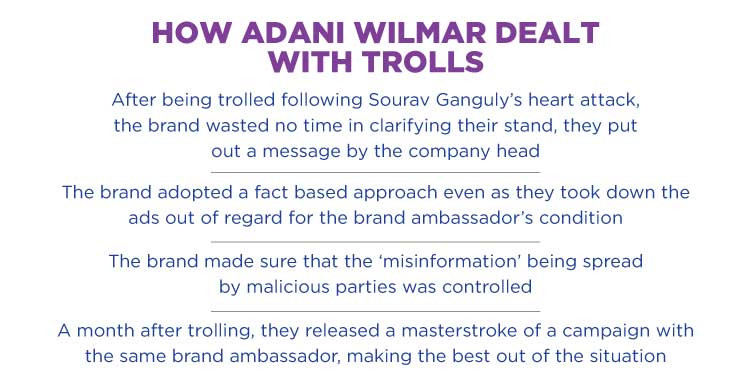 Q] A month after the trolling you released an honest campaign with Sourav Ganguly, which everyone believed was a masterstroke…
On Valentine's Day, we released a new communication where Sourav is saying that if a healthy and fit person like him who has led an active lifestyle can get a heart attack then it can happen to anyone and they should thus take care of their HEART. Each letter stood for ---Healthy Habits, exercise, antioxidant rich diet, rest and regular testing. Despite of following all this he says he suffered probably because of genetics and a family history of heart illness. He was able to retard the onset of the heart issue but others must not take it lightly. It also mentions that rice bran oil is endorsed by both, international and Indian regulatory agencies.
Q] It was interesting that you didn't disassociate with the brand ambassador and made the best out of the situation
Yes, we took him into confidence. He was also okay with the entire approach as it was very fact based.
Q] Here on as a marketer what kind of preemptive steps are you taking to avoid trolls?
I don't think any toolkit can prepare you for this. In case of Tanishq it got blown into a communal/cultural angle, what happened to us was more functional. As science was on our side, it was easier to defend. I shudder to think if something like Tanishq had happened to our brand , it would have been very difficult to deal with as emotions are heightened. The only toolkit for marketers is to always do a risk assessment scenario. Now, this trolling will always also get added to any risk or damage assessment for any campaign that is developed. We need to be on a lookout for what can be deemed offensive from a customer point of view and a cultural point of view. Lastly you have to be prepared to respond if malicious intent is at play.