Sanjiv Mehta bagged the IMPACT Person of the Year Award 2021, for his unparalleled contribution to the growth of HUL, while keeping the nation's interests at heart
After weeks of deliberation, the IMPACT Person of the Year (IPOY) 2021 has been awarded to Sanjiv Mehta, CEO & MD, Hindustan Unilever Limited (HUL). Mehta bagged the award from a bevy of eminent personalities who hail from the business of Media, Marketing, and Advertisement. IPOY, which is the flagship property of exchange4media and IMPACT, celebrates the finest professionals from the industry, and this year is its 17th edition.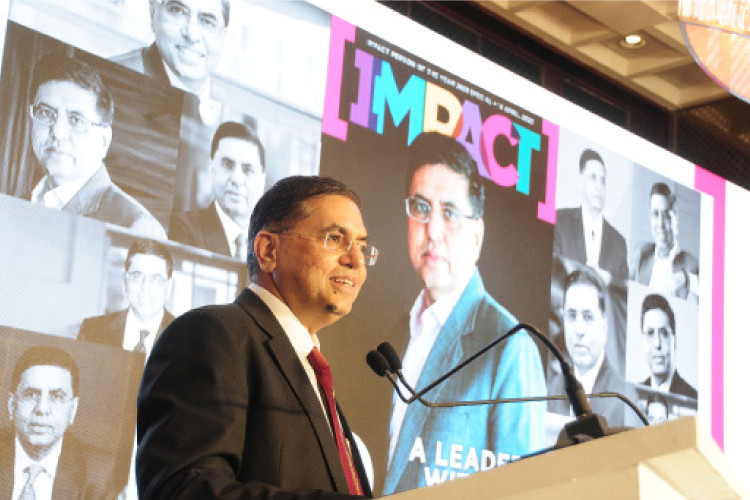 Sanjiv Mehta emerged as the winner of the 17th edition of the IMPACT Person of the Year award that had some leading nominees from the industry. The other nominees were, Ghazal Alagh and Varun Alagh, Co-founders, Mamaearth; Varun Dua, Founder and CEO, Acko; Ankush Sachdeva, Bhanu Pratap Singh, Farid Ahsan, Co-founders, ShareChat; Vidit Aatrey, Founder and CEO, Meesho; Harsh Jain and Bhavit Sheth, Co-founders, Dream11.
2021 was a good year for many new brands, and this is especially true for the digital-first space. It was also the year for legacy brands, who did remarkably well in all aspects of business, from food delivery to telecom, or even ed-tech and gaming. The list of nominees for this year's title were compiled based on insights from industry leaders and experts, and with meticulous editorial consideration.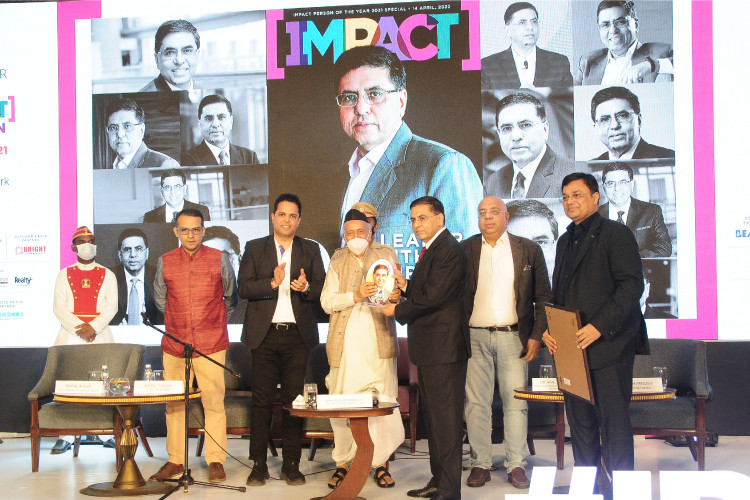 "If you're following your heart and not breaking the law, don't be afraid to challenge societal norms or make a new path for yourself," said Sanjiv Mehta, CEO and Managing Director of Hindustan Unilever Limited (HUL), addressing a group of students at Jamshedpur last year. Mehta, who endorses the idea of being a student (or learner) for lifetime, himself has manifested the same zeal while taking major decisions in the company and executing them courageously. He also leads Unilever's South Asia business as President, Unilever, South Asia. Under his leadership, HUL's market capitalisation has increased from $17 billion to over $65 billion in the past eight years, and it has also become one of the five most valuable companies in India. With him at the helm, the company has won several prestigious awards and recognitions too.
A visionary leader, Mehta, however, does not believe in expanding business and ensuring profits at any cost. Certain key values, such as integrity, ethics, and love for the nation, which he imbibed from his parents, have remained his companions all through his journey. Those values have helped him in making the right decisions. In his own words, he "would be willing to pay huge costs, but not pay a dime as illicit money to get any benefit." He firmly believes what's good for India, is good for HUL. Right from the beginning, he has remained invested to that purpose, and that has set him and his company apart.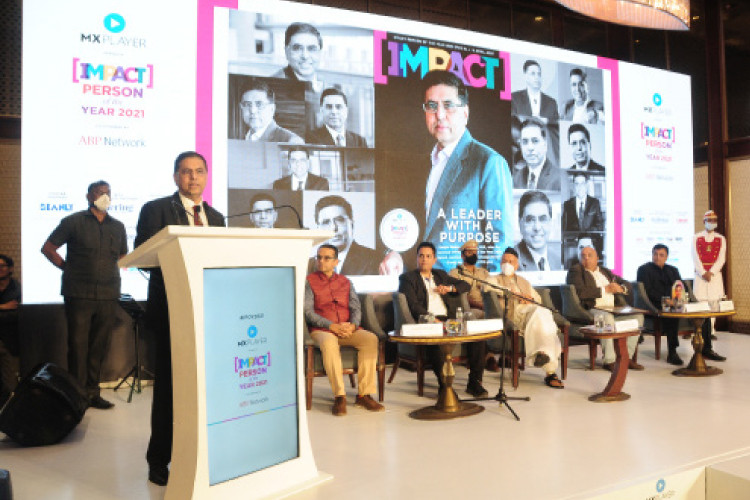 Son of SP Mehta (a retired senior executive with the Reserve Bank of India), Mehta was born in Kanpur, Uttar Pradesh in 1961, and was brought up in Mumbai. He did his Bachelor's in Commerce, Chartered Accountancy, and then completed his Advanced Management Program from the Harvard Business School. He started his career with Union Carbide in 1983, and was a part of the crisis management team for the Bhopal Gas tragedy in 1984. He joined Unilever Bangladesh in 1998 as its Commercial Director, and was appointed its Chairman and Managing Director in 2002. In 2007, he was appointed the Chairman of Unilever Philippines, and in 2009, he became the Chairman of Unilever North Africa and the Middle East. From October 2013, he assumed his responsibilities of heading Unilever's business in India and South Asia.
Mehta recently completed 20 years as CEO/ Executive Chairman of Unilever businesses (HUL recently split the Chairman, MD & CEO posts), and is known for his ability to spot macro level issues early, his strategies helped HUL grow both its sales and profit immediately in the months after the pandemic struck, when most other FMCG companies reported a decline.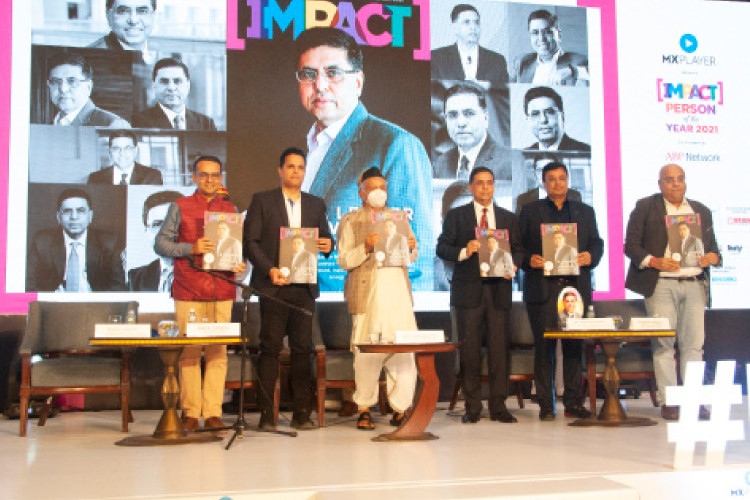 Mehta is also a member of the 'Unilever Leadership Executive,' Unilever's Global Executive Board responsible for running the €52 billion consumer goods giant. Among the insiders, he is specifically known for his keen interest in details. A consumer using any of HUL's products, can be assured of its quality, as Mr. Mehta personally plays a role in ensuring of its superior quality. In an effort to ensure that the consumers are receiving the best, he goes to the extent of visiting different places and picking up products from the stands to check their quality. A few years ago, when he was in Bhubaneswar, he realised that a variant of Lux soap was losing its fragrance sooner than expected due to the humid conditions of that region. His instant reaction was, "This cannot be our Lux." He immediately called a senior official, and asked him to take the requisite measures soon.
HUL's acquisition of Indulekha hair oil strengthened its presence in the Premium Naturals segment, and the brand has seen six-fold growth in the five years since its purchase. Under his leadership, through the merger with GSK Consumer Healthcare Limited in India, and acquisition of brands such as Horlicks and Boost, the company established a strong foothold in the wider Nutrition and Health Foods Drinks (HFD) category, and also became one of the largest foods and refreshment businesses in the country.
Over a ten-year period, Hindustan Unilever (HUL) has added 26,000 crore rupees (€3 billion) to its bottom line and doubled its turnover to 45,000 crore rupees (€5.1 billion). It has also increased its market capitalisation nine times to end the decade at more than 570,000 crore rupees (€65 billion). HUL is now the second-largest Unilever business in the world.



The company reported a 17 per cent year-on-year rise in net profit in the October-December quarter at Rs 2,243 crore, compared with a year-ago profit of Rs 1,921 crore. Its quarterly revenue rose 10 per cent to Rs 12,900 crore from Rs 11,682 crore.
'If life gives you lemons, make lemonade' - Mehta seems to be an upholder of this age-old saying. During the first lockdown in early 2020 when all of us were confined to our homes, Mehta kept visiting the factories to oversee the manufacturing of soaps and sanitizers which were considered lifesavers during the pandemic. "The world may have been marked by uncertainty, but it is temporary. On the other hand, it has also opened a whole new set of opportunities and possibilities for all of us. The word 'crisis' when written in Chinese has two characters that refer to both danger and opportunity," he said.
Mehta's far-sighted decisions, business acumen, and strong leadership helped the company remain resilient during the pandemic. "The effects of the Covid-19 pandemic are only a pause in India's consumption and growth story. A growing middle class, a young population, and rising internet penetration would enable India to go back to pre-pandemic growth levels," he said when delivering his keynote address at the company's 88th annual general meeting in June, last year.
Earlier HUL brand managers or category heads would make pan-India strategies. In 2015, the company unveiled a concept called 'Winning in Many Indias,' and broke up the country into 15 clusters. Now their strategy and execution is distinct for each cluster. For example, the strategy in Tamil Nadu will be very different from the strategy in Uttar Pradesh or Bihar. "In India, dialects, customs and rituals change every 100km. To look at a country as diverse as India as one homogeneous entity is a gross under-service to the vast cultural and business opportunity it presents," Mehta said. One example of the model's success is how it enabled Lifebuoy to ramp up capacity 30 times, and launch 17 hand sanitiser variants in just 100 days during the pandemic. WIMI helped the team capture data and understand where the demand for the product was more. It provided the insights to develop different SKUs, packs and labels, which in turn modernised the brand to meet new consumer needs. As a result, Lifebuoy grew by 1,000 bps, and the strong demand for Lifebuoy sanitiser and handwash remains.
According to Mehta, technology and climate change are two important areas where there is a need to take charge to be able to steer decisively into the future. He said that the HUL of the future will be a web of intelligent eco-systems – the consumer ecosystem, customer ecosystem, and operations ecosystems, with data, technology and analytics at the core. "We are in the midst of a paradigm shift where the intelligence of machines will complement human ingenuity to do good, do better and smarter," he said.
HUL led by Mehta has been ramping up digital capabilities, beyond just selling goods online. The company has been driving digital initiatives on the business-to-business side as well. It is using technology to generate consumer insights, enable faster innovation, planning the right assortment, and even flexible production, (nano factories) etc. Meanwhile, HUL's e-B2B ordering app, 'Shikhar,' has ramped up to 6,00,000 retailers, with over 10% orders generated through the app.
For protecting and sustaining natural resources, Hindustan Unilever Foundation (HUF) has worked with villages and partners to enable more than 1.3 trillion litres of water potential through improved water management, inspired by its 'Water for Good' programme. Today, 100% of HUL's electricity is certified renewable, and it's making solid progress with thermal energy. The company has also stepped up their efforts in plastic waste management. They have collected and safely disposed of more than 100,000 tons of post-consumer plastic waste. They have committed to collect and safely dispose of more plastic waste than that used in their packaging.
"With the world changing at a pace faster than ever, finding a purpose and working constantly towards it gives you an anchor. Purpose needs to be coupled with a set of values that are non-negotiable," Mehta once said, which perfectly highlights what a thoughtful leader he has been, not just for his company, but also for the industry at large.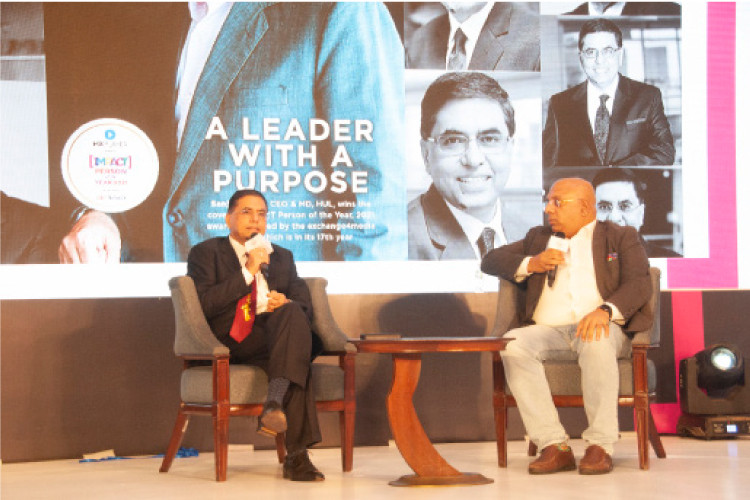 'HUL has the soul of a small company'
Sanjiv Mehta, who won the IPOY award, in conversation with Dr. Annurag Batra, speaks on his career, and the meaning of 'humbition'
Q] HUL has built a very large e-commerce business in the past two years. Of course, it was accelerated by the pandemic. How do you bring nimbleness to the way you work at the company?
A company like HUL has remained a market leader over the past nine decades because it reimagines and reinvents itself. We started our journey of re-imagined HUL once again around six years back, with an intent to make it the most intelligent consumer goods enterprise moving away from the linear business model that we had until then. We did that to build an ecosystem of consumers, customers, operations, with data and technology at the centre-stage. For unleashing that, we have a digital council in the company, which is based on people with ideas, who have a passion for technology and for looking at the consumer needs with a new lens. We started with a few experiments, which later got into our ecosystem. Many of our modern age competitors are the Digital-first brands, but we are the Digital incumbents. So, we may be a large company, but we have the soul of a small company. That's how we reimagine and reinvent ourselves. At present, our demand capture (the scale and size we have) is close to 20% of our turnover, which is Rs 50,000 crore. So, you can imagine how much of Digital capture and demand we do.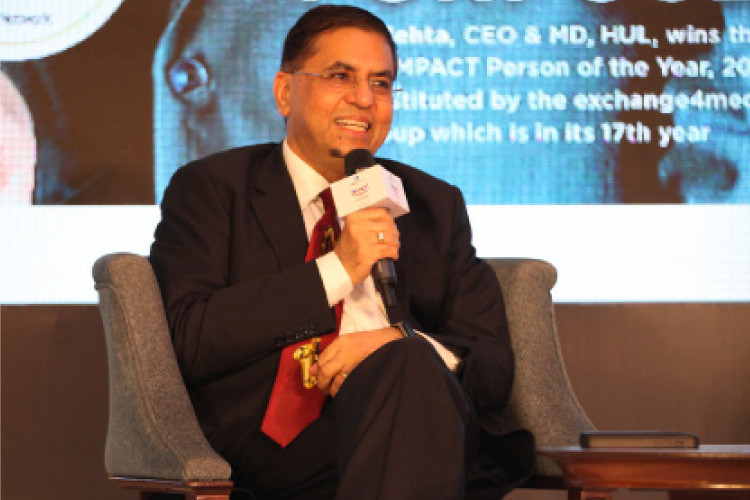 Q] You have achieved so much in life. Please tell us what's next for you? When you get up, what do you think in terms of work and contribution?
When I get up in the morning, I am so excited to work, as if it's my first day as a CEO of the company. Now it has been 20 years since I have been a CEO or Executive Chairman. I had the honour to lead Unilever businesses in nearly 30 countries in the world. The excitement does not come from the growth of profit that we make. No one will remember you for that. What people will remember you for is the difference you have made to others. I have a very simple purpose in life. I believe in infinite human capacity, and my purpose is to make heroes out of ordinary people. I love seeing my team grow, people excel, play to their potential, and finally, make a difference to our country. As a country, we have grown at a compounded rate of 6.5 percent over three decades, and now we are a three trillion dollar economy. But we still have miles to go. I believe, our generation has the responsibility to convert India from a developing county to a middle-income country, and then to a developed country. Our focus should be on what difference we can make to our country, and if you can do that, I see no reason why we cannot regain our past glory.
Q] Do you think of becoming global CEO of Unilever?
If you keep focusing on what you will be in the future, you will not live in the present. When I was growing up or when I had become a Chartered Accountant, and then started working in a corporate career, I did not think that I would be leading Unilever business in India, and many others countries. Yes, I was absolutely ambitious, and I wanted to make a difference. But I always believe that we should live in the present, and make a difference, rather than being obsessed about the future.
Q] While you are exuberant about the future, hopeful, you are trying to build what you can, what should we watch out for as we move forward?
The Greeks knew it well - never fall prey to hubris. I have coined a term for this - humbition. I believe that if you have an ambition, it is much more powerful than the skill and the resources that you have. But if you have humility with your feet on the ground and you couple it with ambition, then you have a very potent combination called humbition. That's what will make a difference. As a country, we have seen a lot of success, but we have miles to go. We should never be complacent. I always tell people, never forget the house number from where you came. That's your origin and root. When you do that, and have the ambition, then I see no reason why you cannot conquer.