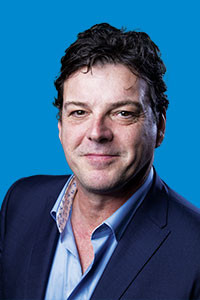 'In last 10 years, India gave us the most wins'
In the late 90s, when MediaCom acquired a small company led by a young man named Nick Lawson, not many had expected him to become its global CEO in 2021. Post the merger with Essence, Lawson began leading WPP's largest agency, EssenceMediacom, which is all set to start operations.

"I have done pretty much every job at the agency, and then ended up as its global CEO right in the middle of the lockdown when my predecessor left," said Lawson, while catching up with the network's leadership in India – Navin Khemka, CEO, South Asia, and Sonali Malaviya, Chief Strategy and Transformation Officer.

Lawson engaged in a candid chat at Mumbai's WPP Campus during his first visit to the country post the merger. He spoke of big plans and hopes from the Indian market.
"I am looking at India to spearhead and be the best example of EssenceMediacom anywhere in the world. We've got two great leaders who really embody all that we stand for. I expect India to double its revenue in the next five years," he said.

With the merger done, Lawson wants every single client to have a transformative plan. "We're going to help them in this journey as the market changes. I believe that we come from a background of growth. It is in our DNA. We look at our client relationship as more consultative than just media buying oriented," Lawson noted.

Sharing more on the Indian perspective, Lawson said that he is assured of India playing a bigger role in the development of the merged agency globally. "India will play a greater role in what we do as a network, in terms of the capabilities and the thinking that we have here," he explains.

Lawson's confidence in India, he says, comes from the fact that the country is already the third-fastest growing market globally, only behind the US and the UK.

"If you look at the history of MediaCom in this market, we built our reputation around our relationship with P&G. We were known as the P&G agency, and I think Navin has brilliantly gotten out there and connected with many more clients, building MediaCom's reputation in the market as an agency of scale. If you look at the last 10 years, the most wins we've had locally have come from India," he added.

EssenceMediacom will stand out as the new agency in the market, Lawson asserted, pointing out that structurally they have integrated a performance media agency (Essence) with a traditional media planning entity (MediaCom).

"We're kind of a one-stop shop, which I don't think exists anywhere else. The blend of the team or operating system is completely unique. We have partnered with the aim to ensure that every client team will have an array of specialists, including content planners, content analysts, and data specialists working as one, and that's a unique combination. We're working with something called 'breakthrough planning'."

The idea of 'breakthrough planning', Lawson explains, is to make strategic breakthroughs at every point of communication. "We want to enable a series of things. For example, developing AI to shorten the process of how we plan and buy social media. So, it's not just about the comms planning bit, it's also about every bit of chain. We're getting our strategists and our data scientists to look right across the piece, which I think is unique in the marketplace."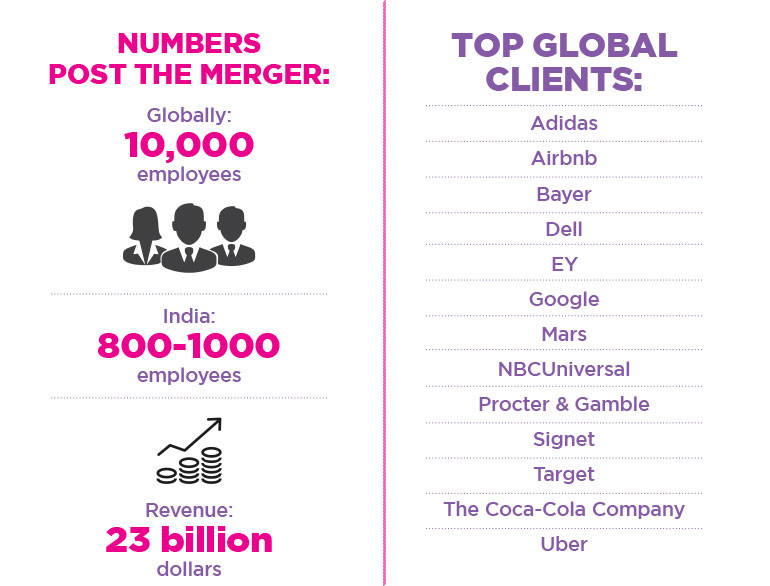 Talking about how the idea of the merger was conceived, Lawson shared that it was GroupM CEO Christian Juhl who suggested the same after he noticed that Essence and MediaCom had delivered outstanding results while working on two projects jointly.

"I felt MediaCom could take more advantage of being in WPP and with the group overall, and partner with other agencies in WPP more effectively. We partnered with Essence on two projects - Google and Mars. My boss, Christian, suggested the idea that we should partner with Essence on that project. I had a very good relationship with Kyoko, the then-outgoing CEO of Essence. She now runs WPP Japan. While renewing the Mars contract, we felt the company wanted more performance expertise, and so we partnered with Essence on Mars as well."

Lawson further said, "We had two big projects that proved very successful. The idea of the merger arose because the two companies really worked well together. The success of the big global projects became a bit of a prototype. Then, Kyoko made the decision that she wanted to move to Japan to run WPP. At Essence, we were left with a choice to either find a new leader or merge the two."

It was in January 2022 that the decision to merge was taken, but it was announced to the market only in April 2022. Nine months later, the merger was declared complete, and the company was open for operations.

"It took us nine months. I have never done a big merger, and no merger as a single entity has been carried out at this scale before in my view. It's pretty much a first that you take a globally scaled company like Essence (with 2,000 people working out of hubs) and merge it with a traditional media network like MediaCom. It was not done for a few countries, but globally, at the holding company level to create a single entity – EssenceMediacom, which now has 10,000 people."

"And speaking of revenue, it is now a 23-billion dollar company," Lawson remarked as he signed off.

---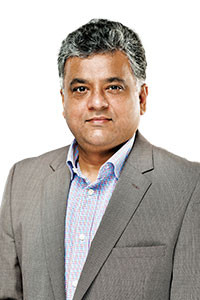 'Essence and MediaCom's merger is the third era of advertising'
After the global integration of Essence and MediaCom last year, GroupM India elevated Navin Khemka to the position of CEO for the new entity – EssenceMediacom South Asia. During this interaction, Khemka shared that the merger represents the third era of advertising, which is neither scaled nor digitised. 'Era one' being the time when MediaCom as an agency was growing globally and in India, when scale and size were important; while 'era two' was slightly more Digital, and this is when Essence was born globally, and also in India, he explains while adding, "Today, it is not about your scale, or your Digital expertise, but your ability to holistically understand the complexity that the consumer is experiencing with so many emerging platforms. So, it's no longer creative-first, but platform-first, and solutions must be platform-agnostic. I would say that the third era of advertising is what gave birth to EssenceMediacom, and we are now equipped to write this journey for our clients. No other agency in the world, as far as I know, is as well poised to deliver on this."
Q] How has your role changed from being the CEO of MediaCom to now the CEO of EssenceMediacom?
The job profile remains the same, but now with approximately 700+ employees in this large agency. I am now responsible for a large team, and it is critical to ensure that we help them succeed in their careers and grow. Our client portfolio not only has a good mix of global and local clients, but also India's blue chip companies, and new-age advertisers. This is also a great enabler to help our people and clients grow, given the depth of cross category understanding that we are able to offer seamlessly.
Q] How has the economic slowdown impacted the AdEx and business at EssenceMediacom?
Last year was difficult for all of us, including broadcasters and Digital partners, because companies had to deliver margins due to high inflation levels. The simplest solution was to reduce marketing and advertising budgets, which will obviously have a trickle-down effect on the media. Also, the start-up funding has dried up, which has had a knock-on effect on the media. So, it was almost like a double whammy with higher inflation on one end, and start-up funding drying up on the other, thereby affecting AdEx.

However, we saw growth at EssenceMediacom last year. Despite having a small base, we have been the top-performing market globally, in terms of percentage growth in the last three to five years, across all of our markets. So that's where the growth is coming from, and it's because we're always hungry for more. We keep going and meeting new clients, and pitching for new businesses. We want to keep adding more, and I believe that the entire agency has developed over the last few years.
Q] Have things started to improve?
This year, January was extremely slow. February-March onwards we are looking at a lot of summer categories, and things have started to look up. Start-ups are still slow right now, however, with the women's IPL coming up and the men's IPL starting in April, we will have an advantage. Also, for the first time in two years, the men's IPL is coming back to the country with all the activations possible on the home ground. So, I think it is going to be a sell-out.

This is also the first time in the last five to seven years that IPL is going to be sold by two different broadcasters. Both television and digital broadcasters are trying to reset what you could expect from a viewership point-of-view. There is a very interesting fight that is going on right now in the market. It will only help unlock the true potential of the IPL. Now everyone will try to get more advertisers on board, and make it possible for local brands to advertise on IPL. The success of IPL will depend on whether broadcasters are able to increase the number of advertisers from 100 to 500 .
Q] What are your expansion plans at EssenceMediacom? Are you planning to add new clients/ categories?
The more the merrier, as we won't say no to any category. We have done a whole gap analysis and a lot of work is in progress. I would obviously want to focus on the auto category, both two and four-wheeler. We are not present in that category at all, and it's a big one in India, amongst the top ten categories in the country in terms of AdEx. We must be there.

Also, within the BFSI sector, India is really growing. The new-age start-ups in the BFSI sector, along with traditional BFSI companies want to create very large brands. I see a lot of action in the BFSI sector, which we should be able to target. Even within FMCG, there are newer categories emerging. There are some open slots that we definitely want to get into.

Outside the categories, there are at least four markets within India that we want to expand to – two of them being Ahmedabad, and Kolkata. In Kolkata, we already have two or three clients, and will soon have a 15 to 20-member team there. In Ahmedabad, we just closed one client. Hopefully, we will open an office there. In the next couple of years, we plan to open offices in Hyderabad and Chennai.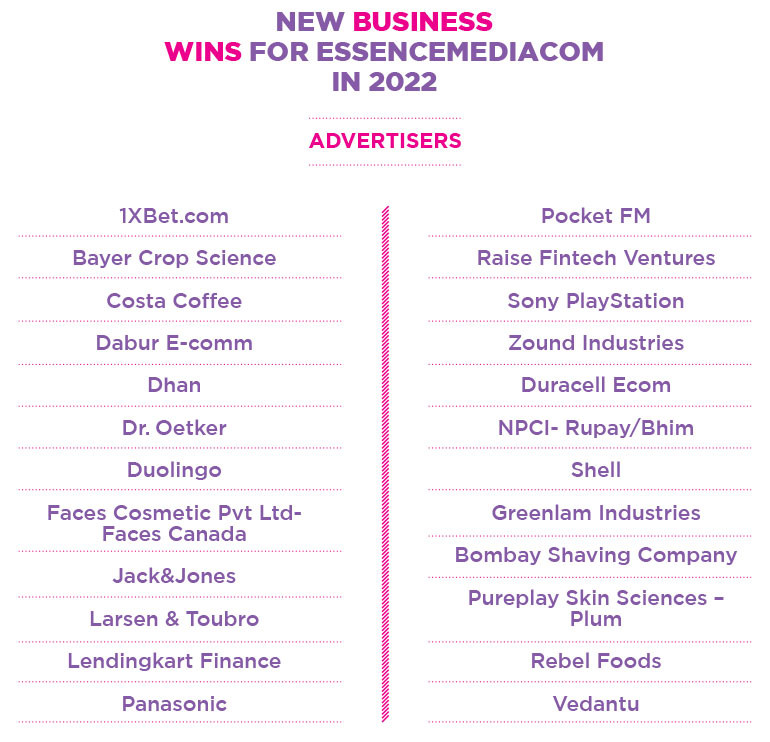 ---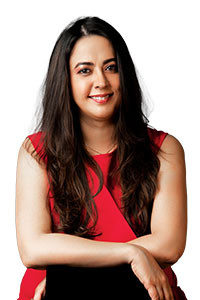 'New-age clients want us to be partners in their growth'
Last year, GroupM India announced some key elevations, including Sonali Malaviya's appointment as the Chief Strategy and Transformation Officer for EssenceMediacom South Asia. Her elevation was aimed at driving the integration of the Digital and data-driven DNA of Essence with MediaCom's multichannel, audience planning, and strategic media expertise. Malaviya reflects on the merger, the past nine months in her new role, and more.
Q] How would you describe the last nine months, since the merger?
The last nine months have been extremely exciting. The beauty of GroupM is that nobody is a stranger, as we've all been working together anyway. Every one of us recognised and appreciated how the two companies complement each other. Even before the merger had officially happened, there were projects on which we were working together. People and teams were familiar, we understood and respected each other's strengths, and came together to support one another in areas of opportunity. It is something that we have all been looking forward to.

The two work together to not only drive scale, but also to drive outcomes that Essence has always been known for. Now imagine being able to bring them together in the service of consumers and clients, and begin a third era in the service of audiences. The idea is to move away from platforms and not just talk about media output, but actually drive outcomes that make clients successful with their consumers and audiences. We have loved the journey so far, and everybody is completely charged about what comes next.
Q] How has your role changed from being the Managing Director of Essence India to now becoming the Chief Strategy and Transformation Officer for EssenceMediacom South Asia?
My role changes in a space that I have always loved. I am somebody who has always gone after driving outcomes and business results. This is a huge responsibility because you have to be true to your clients and your people. As both of us take on very clear roles, and of course, work closely together, we are able to accomplish a lot more. Actually, this is a great place for us to collaborate, and two heads are always better than one. I welcome this change and the opportunity to interact more deeply with clients, adding a lot more meaning to our goal of partnering with them in the most profound and meaningful ways. It's also important that we have a clear focus behind those outcomes as well, and I love the opportunity to drive that.
Q] How have agency expectations changed in the last two years, now that you handle many new-age clients?
Growth was always the primary motivator, and whether it was a small business trying to scale up or a large one, new-age clients have always prioritised growth. This truth was first manifested in the form of acquisitions. The next stage came when they began to see and realise that their consumers have a lot of churn. They weren't really engaging deeply, and were focusing more on acquisitions. Then they began to build and say that we need to start focusing on our brands because that is what the differentiator is.

Fast forward to this year when everything started to become harder. I don't know if start-up funding has completely dried up, or if investors have become a lot more cautious, because suddenly everybody is looking at profitability. And here comes the challenge to drive growth because that bottom line has to continue moving, driving engagement, and making sure that you retain customers. This is the sphere of reference because now it's no longer just about acquisitions or about running the brands, they all have to move together.

When we started, it was all about how to go to agencies which can get us the best deals or who can get us the most impact, but as they started moving forward, they realised that we need consultants. They need us to be partners in their growth and in meeting expectations from investors and the ecosystem. That is how the role has changed.

Conversations today aren't just about media or media deals. It's about 'help me in making my content more effective or help me build tech.' So if we have to be partners with clients, they expect us to be on the same playing field, understand their business, be accountable for their outcomes, and then drive them in the most effective way. It's no longer just about efficiency, it's a lot more about effectiveness. We have also grown and evolved our capabilities and strengths. I think one of our advantages is that we are consultants who are accountable for outcomes as well because we are driving them and are able to optimize in real time, and see what's working and not working for us. So that we can correct the course, and it becomes a much more virtuous cycle.