Earlier this year, lingerie brand Zivame reinvented its brand identity and rolled out its #PairItRight campaign that drove conversations around the importance of picking the right innerwear. Amisha Jain, CEO, Zivame talks about the campaign, the brand's transformation journey and its omnichannel strategy to improve the consumer experience
Q] Earlier this year, Zivame rolled out the #PairItRight campaign and unveiled a new identity. How has that worked out for the brand?
This year Zivame unveiled a new brand identity with a tagline 'Love Yourself Inside Out'. This new identity aligns with our vision of creating an exciting, modern and inclusive environment for women to discover and shop for their intimate wear needs. Our logo represents true fluidity in terms of innovating and keeping up with varied consumer choices. Zivame has come a long way since its inception and has played a pivotal role of a catalyst in growing the category and shifting perceptions. Our transformation journey to become a destination of every woman's intimate wear needs reflects in our sustained initiatives and even in our new brand identity. The tagline in fact invites women into a world to discover their personal style, a space where they can browse, discover and shop while retaining a sense of their individuality. Women are looking to purchase and match their inner wear to suit their outer wear and our #PairItRight campaign earlier this year saw great success in building this conversation.
Q] How do you see Zivame's position in India's lingerie market grow or emerge with the brand refresh?
Our mission is to be the 'destination for every woman's intimate wear needs'. Each woman is unique, her own style, and we want to be the brand the consumer resonates with. The key growth pillars that we have identified for the brand are as follows:
• Great consumer experience: We want to ensure that women have a seamless and friction-less shopping experience on our platforms, whether online or offline so that they could shop uninhibitedly for all their needs
• Continuous product innovation: We want to constantly strive to launch innovative products that will meet the consumer's different needs, moods and occasions
• Ubiquitous brand presence: Our plan is to create an omnichannel offering in a big-way to cater to women depending on their channel of choice
Q] You recently created the Great Lingerie Festival. Take us through some of the findings from that festival.
The Grand Lingerie Festival (GLF) was built with the objective to provide women with an opportunity to refresh their intimate wear wardrobe for all festive needs and occasions. There were some interesting findings from the festival – we sold as many as 14 bras per minute and the Zivame app was trending at #1 on the Play Store. In addition, we unearthed many other consumer insights from the festival in terms of consumer colour preferences, city-wise shopping trends, the percentage of male shoppers (24% of the shoppers were men), etc.
Q] Whom would you consider your target consumer? How has the Indian consumer evolved when it comes to lingerie shopping?
We cater to women of all age groups and we have built specific product ranges like Beautiful Basics, Zivame Girl and TrueCurve to cater to all body profiles. Traditionally lingerie shopping was not a pleasant buying experience for women. Conversations around the category used to take place in hushed tones, but there is a lot more dialogue today. Women are no longer shy about expressing their opinions on a category that forms an essential part of their wardrobe and are seeking to discover, explore and experiment with their looks. Our #PairItRight campaign earlier this year was successful in building conversations with consumers about the importance of picking the right innerwear.
Q] Tell us about your strategy for offline expansion. Any markets that you are specifically targeting?
We currently we have 41 stores across 10 cities and are looking to expand to 60+ stores by the end of this financial year. At the same time we will continue to deepen presence across multi-brand outlets in key towns.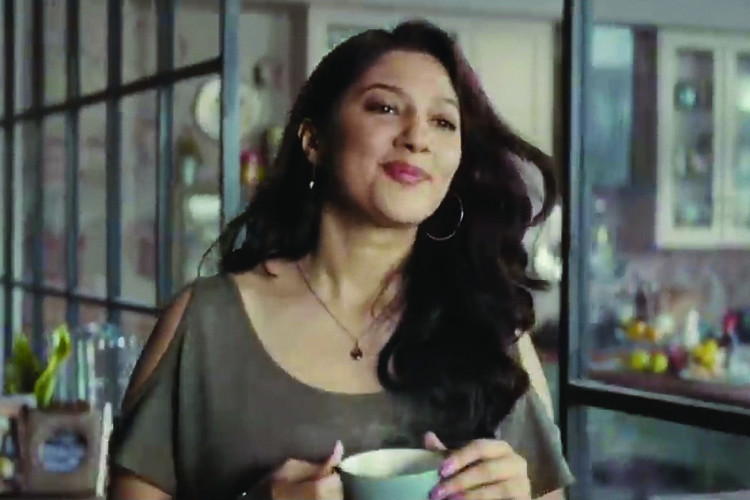 ABOUT THE BRAND
Zivame was founded in 2011 with the vision to enable women to shop uninhibitedly for intimate wear and to make lingerie shopping personalised and convenient. Today, the brand has a physical presence of over 30 retail stores and over 800 partner stores across the country. The brand's portfolio of product offerings includes lingerie, active wear, sleepwear and shapewear with over 100 sizes, thus catering to women of all body types.
FACTS
Creative agency: Lowe
Media Agency: Starcom
Social and digital media agency: Internal
PR agency: Adfactors PR
Q] In terms of the online store, what are some of the introductions you are looking at? How are you encouraging more women consumers to purchase lingerie online?
At Zivame, innovation is at the core of everything we do. We are continuously engaging with our consumer to understand her changing lifestyle and intimate needs. Taking a cue from her evolving needs we have developed several products to deliver on our promise of quality, comfort and fit. Each woman is different, and we are looking to deliver products that she can choose from for her intimate needs for various outfits, occasion and moods. Some examples of our innovations are saree shapewear, the wonder wire bra that provides a wearer-friendly alternative with a metal-free flexible wire, the TruCurv Collection for curvier women, high impact sports bras, etc.
Q] What is the growth the brand has seen in the last couple of years? What kind of growth are you anticipating, going forward?
We are the largest B2C intimate wear brand and will continue to lead and shape the category. FY 19 has seen 60% revenue growth and we are poised to deliver growth of over 75% in the coming year.
Q] In a cluttered e-commerce space, how do you hope to sustain the growth you've seen and set yourself apart from other players?
There are a number of things that distinguish us and set us apart from other players. Among them are continuous product innovation, which is at the heart of everything we do. We are continuously engaging with our consumer to understand her changing lifestyle and intimate needs. Another quality that sets us apart is that we create a great consumer experience. Some of our proprietary tools like Fitcode enable her to find the right fit for her body profile and gives personalized recommendations that work for her. Zivame believes in serving the consumer through her channel of choice and be present where she wants to shop. Finally, our omnichannel strategy ensures consistent brand experience across channels right from Fitcode in the online portal to personalized fit sessions in the retail stores to recommend the right fit and style to consumers. We also ensure uniform prices, styles and sizes across channels and offer easy payment and delivery options.
Q] Give us a sense of what the lingerie market is like currently in India. What players would you consider competition for Zivame?
The intimate wear market in India is witnessing rapid growth on the back of strong underlying macro tailwinds. Today only a small percentage of online women shoppers (when it comes to fashion) purchase lingerie online. Zivame has been driving this change and we believe that there is significant upside from ramping up the share of online lingerie shoppers.
PROFILE

As the CEO of Zivame, Amisha Jain has always been passionate about building 'innovation-led,' consumer centric brands. With over 16 years of experience in technology, consumer and retail sectors, Jain's previous stint was with the Arvind Group where she headed the Arvind Sports Lifestyle business and the Digital Centre of Excellence. Through the course of her career, she has been leading the growth and transformation initiatives for various multinational consumer goods, and apparel brands. In her spare time, she enjoys reading and camping with her husband
and her three-year-old son.
MARKETING TIP

Marketers should put consumers at the core of everything they do.