Q] What is the insight behind the #SalaamMSME campaign?
There are around 6 crore MSMEs in India, and their contribution to India's GDP is around 37%. Generating employment for millions of people, their contribution is massive. But from our studies we have realised that there is a latent angst among this community. They don't feel valued and appreciated for their contribution. From an insurance perspective, ICICI Lombard has a leadership position in this space, and we realized that this was a vacant spot for us to occupy. So, this is an industry-first campaign. We wanted to talk to the MSMEs and tell them, 'Hey, you can go ahead and do what you do best, and where your expertise lies. We will cover you for the risk (cover in terms of your business exposure).' Therefore, we decided to play the part of a partner who's enabling them in their ambitious journeys, fuelling their ambitions and growth charter. At the same time, we wanted to salute and celebrate their entrepreneurial spirit and that's how the #SalaamMSME campaign came about.
Q] ICICI Lombard recently announced that it will settle the MSME clients' admissible claims of up to Rs 5 lakh within 10 days of completing the claims survey. What's the objective behind this measure?
95% of MSMEs in India are not insured. Of the 5% who are insured, they largely go through an offline model, and are sold through the agent. We were actually the first in the industry to offer them a digital platform for business insurance solutions on sme.icicilombard.com. Now, we wanted to go a step further. We have realized that the MSMEs are very vulnerable because they have irregular cash flows. In fact, their biggest challenges are access to working capital, access to talent, etc. Therefore, any delay in a claim settlement obviously starts affecting their businesses far more seriously than the larger corporates. So, we pioneered and offered this 10-day settlement of up to Rs 5 Lakh.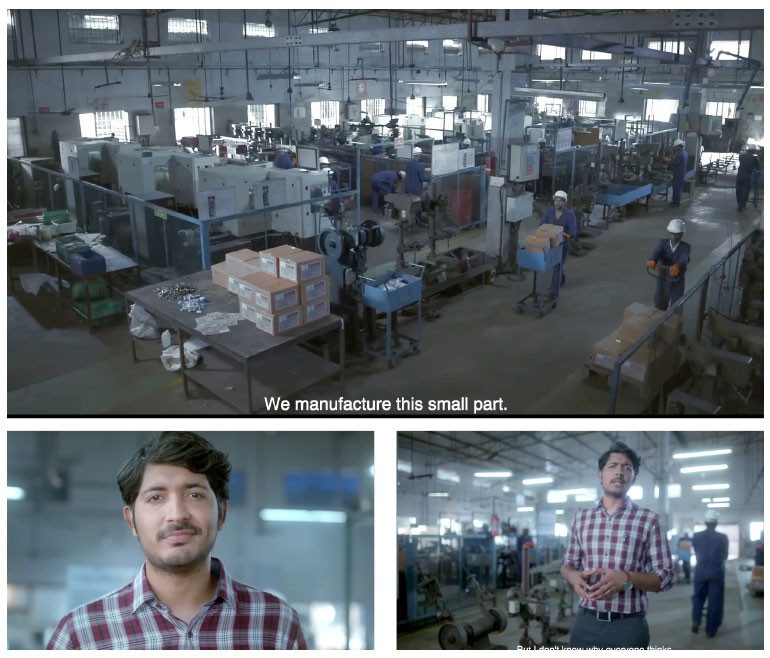 Q] How many policies did you sell to MSMEs in FY-2022?
In FY 22, we sold 1.5 million policies to MSMEs. As far as selling of policies to MSMEs is concerned, we're growing to the tune of about 55% (including Banca) and 14% (excluding Banca).
Q] One of your recent surveys revealed that post pandemic, 76% of your customers opted for travel insurance. Can you please elaborate on this?
This came out of the Travel Insurance Survey and Research that we had conducted. We found that travel insurance has seen an uptake. Pre-Covid, it was actually to the tune of about 50%. Post-Covid, after being confined to their homes for one-and-a-half years, people have started to travel both on business as well as on leisure purposes. They have also become a lot more cautious and concerned about their travel insurance, especially with overseas travelling.
They have understood that they might find themselves in a quarantine situation. One doesn't know what may happen, because the scenario is volatile.
Consumers can either buy travel insurance while booking the tickets from ticketing platforms online, or from the insurers.

Q] According to media reports, ICICI Lombard is now looking to grow its health business to capitalise on the opportunities provided by the pandemic. Can you please throw some light on this?
The pandemic has played a huge role in making people cautious and conscious about their health. Because of the impact that it has had in terms of hospitalization and the uncertainty, people have understood that it's imperative to have health insurance. For ICICI Lombard, it is one of our primary products as is the case for any general insurance company. We have actually come up with a slew of new products on health insurance that caters to senior citizens. We have come up with a revolutionary product – BeFit, which is just on an OPD cover. A typical traditional health insurance policy normally doesn't cover the non-hospitalised expenses such as cough-cold, x-ray, physiotherapy etc. So, we want to be able to offer a comprehensive health insurance that covers everything, including OPD and even your routine coughs and cold.
Q] What is your current market share?
We are the leading private insurer in the country. From a general insurance perspective, we are the second largest company in the country. As far as market share is concerned, we'd be at about 8% of the GI industry. If we talk about private insurance, we have almost 12% market share. We have the highest market share in motor insurance in the GI space and motor insurance remains the largest contributor with a market share of 11.3%.
Q] What's your growth rate in FY 2022? What's your expectation in FY-2023?
In FY-22, our growth rate was 17% and budget achievement was 99%. Current growth rate YTD FY-23 is 24.9%.
---
ABOUT THE BRAND
ICICI Lombard is one of the leading general insurance companies and leading motor insurer in the country. The company offers a comprehensive and well-diversified range of products through multiple distribution channels, including motor, health, crop, fire, personal accident, marine, engineering, and liability insurance. With a legacy of over 20 years, ICICI Lombard is committed to customer centricity with its brand philosophy of 'Nibhaaye Vaade'. ICICI Lombard has 283 branches and 11,085 employees as on March 31, 2022.
FACTS
Creative Agency: Ogilvy
Media agency - Mindshare
Digital agency - Mindshare
PR agency – Adfactors PR & GoodEdge PR
PROFILE
Sheena Kapoor is the Head - Marketing Corp Comm & CSR at ICICI Lombard. She has over 15 years of experience in brand building, strategy, innovation, and marketing across financial services, media and real estate. She is also known for her deep expertise in combining customer insights, analytics, and innovation to develop a sharp brand, communication, and customer acquisition strategy across digital and offline channels.
---