Q] How is the fallout of Covid-19 pandemic across the world and in India impacting the financial industry and your company in particular?
In terms of the industry, everybody is adopting a wait and watch approach. But obviously business priorities don't change. We are doing our best so that we can achieve our annual targets. Whatever support needs to be given to our staff members and customers is being extended, whether in terms of providing them with masks or sanitizers. We are also introducing the option of work from home as we speak. General caution is being adopted. But beyond that there is very little that anyone can do.
Q] How have you changed your marketing approach after this outbreak?
Our position before the outbreak was quite strong. Our book size and profitability has grown. There were marketing plans on track and due for rollout, but we have withheld them for the time being, because the general sentiment is not very positive. We don't want to come out with communication which sounds insensitive to the current scenario. We have held back some of our communications and we want to adopt a wait and watch policy and see how things shape up in the next two weeks at least.
Q] You had also taken principal sponsorship for Chennai Super Kings. Now IPL has got postponed and we are not yet sure whether it will actually take place. How do you see this impacting the brand overall?
It is certainly not a happy news. We had witnessed some part of this, in our first year of association with Chennai Super Kings in 2018 when the home ground had to be shifted from Chennai to Pune because of the Kaveri crisis. We had completed the entire branding of Chepauk stadium in Chennai and then we had do the same at very short notice at Pune. We had to recalibrate our strategies as we could not leverage the Chennai market as we had planned, but still it was quite impactful.
But this year, it is happening on a much larger scale and stature. There is very little we as a brand or even organisers can do. We do not blame the franchisee nor the board or BCCI. They are all doing their best and whatever decision they will take will be a measured one. We will re-work our discussions and see what can be done between the franchisee and the partner, but obviously there is no one to be blamed for this.
Q] Your brand has also been associated with other sporting events like Pro Kabaddi League, wheelchair cricket. How has it helped the brand?
Sports has come to us naturally. We were the principal sponsors for the Delhi Daredevils for almost four years, three years as principal sponsor and one year prior to that we were one of the non-leading arm sponsors. And then we were associated with Indian Super League on the soccer front as fair play award sponsor, referee and fair player award sponsor for three years. Then we also tied up with Jaipur Pink Panthers. We weren't with Pro Kabaddi League per se but we were a franchisee sponsor. At the same time, we also signed up CSK, so these two things happened in parallel.
Associating with wheelchair cricket was a CSR initiative. But all the other ones have been marketing initiatives. We encourage all sports but cricket has worked best for us. It gives us a tremendous visibility and that was a larger objective along with creating brand awareness and new customer acquisition. We wanted to reinforce our stature of being the largest gold loan book size amongst NBFCs in India. On those parameters, we have done quite well.
Q] Amitabh Bachchan as brand ambassador would give you a huge mass connect…
Amitabh Bachchan is an international brand in himself, very powerful in India for sure, and even more potent in the North East and West India. He's definitely as versatile as we are or vice versa. He cuts across age groups, genders and geographies. He is revered in the industry as a very trusted, reliable, dependable, measured, balanced personality. And these are the brand traits which we demonstrate and we wanted to have a synergy between the two. Also MS Dhoni of Chennai Super Kings in terms of cricket has all those brand traits. Hence, these two brand ambassadors come very naturally to us.
Q] Muthoot Finance has focused mainly on its core strength which is gold financing. How do customers see your brand? What stance has the brand taken in order to appeal to them?
We are not just a gold financing company. We have 20 other diversified divisions. Gold loan is obviously the flagship business for us, where most of our bread butter cheese comes up. We define ourselves as a brand that empowers society to unlock the true potential of their emotional currency. Since time immemorial, people have believed in investing in gold. People largely presume that gold loan is a last resort, but that is not the case anymore. A large percentage of our customers today are looking at gold loan as a lifestyle loan and they take gold loans for all kinds of purposes like buying raw material, investing in land, machinery, property or opening new cold storages, warehouses, etc. But, trust is the factor which we emphasize the most. That is one reason which cuts across all other factors and why people come to us.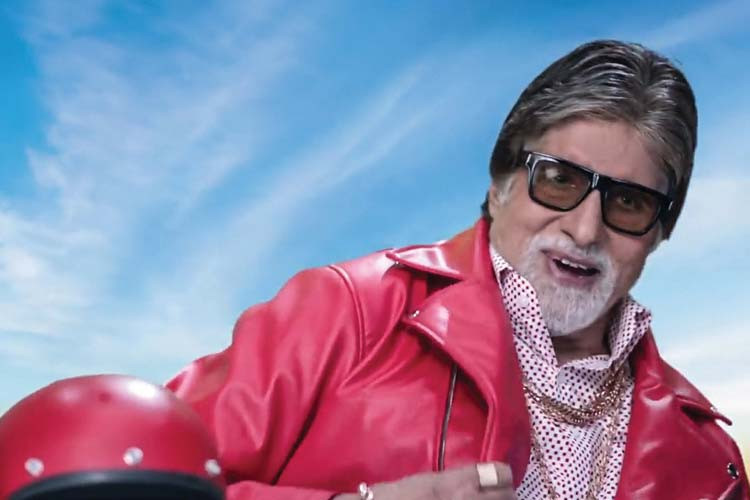 ABOUT THE BRAND
Muthoot Finance Limited (MFIN), a 'Systemically Important Non-Deposit Taking NBFC' (NBFC-ND-SI), is the largest gold loan NBFC in India. Its operating history has evolved over a period of 80 years. It has a branch network of 4,536 branches across 23 states, the national capital territory of Delhi and five union territories in India.
FACTS
Creative Agency: ABM Communications
Media Agency: Mindshare
Digital Agency: AGL (Adglobal360)
PR Agency: Adfactors PR



Q] So you're primarily not only competing with other financial companies but also banks that are providing these services at a competitive rate?
Banks are also our partners. They have a bigger bouquet of products and services but there is similarity on certain products. But as we study in marketing, every product has a market and every price has a market. And it is not always the price which makes the difference. One also needs to see the value proposition, extra value adds, assurance, accessibility, etc. In our case, we offer 1% rate of interest which is very attractive but that is combined with a host of other facilities and services. So, overall you come into that ecosystem of the brand and then you make a choice.
Q] How have you changed and amplified your operations in marketing processes through technology?
For sales and marketing, we have a state of the art CRM, implemented a couple of years back, and it helps us measure the quality of lead and the impact the leads create, up until the final conversion. So it helps us keep our investments on track and take very strategic measured informed decisions on the marketing ROI. Even in terms of business, we have adopted technologies at every step to make the processes and customer experience smooth.
CMO FILE
Abhinav Iyer, Head of Marketing & Strategy, Muthoot Finance has over 15 years of experience in Marketing and Business transformation in the BFSI sector in India and abroad. He has been leading a series of marketing transformational initiatives for Muthoot Finance since the past six years. Earlier, he was leading Bank of Baroda UK's Marketing function at London for five years. Iyer is an MBA from Birla Institute of Management Technology.
Marketing tip
Strive to build trust with your customers