After almost 15 years, Lotte India is re-launching Coffy Bite with its earlier argumentative tonality 'Coffier or Toffier'. While Choco Pie has been the priority for the company, it has now restructured its confectionery portfolio. Venkatesh Parthasarathy, Vice President, Marketing, Lotte India talks about restructuring the confectionery portfolio, launching a 'category disruptor' by the second half of next year and more…
Q] Coffy Bite, a 32-year-old brand, is now being re-launched after almost 15 years. What factors did you consider before taking the decision? What was your Strength, Weakness, Opportunity, Threat (SWOT) analysis like?
Although we were present in the confectionery category for some time, we did not have enough funds to invest in any of the brands for some time. This was largely because of the investments on Choco Pie. The first Choco Pie manufacturing facility came up in Chennai in July 2010. Post that there was a lot of capacity expansion; therefore the money available with us was also less. This was also the time when a significant part of our confectionery business was driven by the 50 paise price point and there were concerns to shift to Rupee 1 due to the pricing pressures, etc. The market moved towards the Rupee 1 price point in 2012-13. So that had led to diverting the bulk of our investments towards Choco Pie. The second manufacturing facility came up in 2016 in Rohtak. From 2010 to about a year back, Choco Pie has been a major priority for us. As the Korean Lotte Group had taken over Parry Confectionery in 2004, our market share in confectioneries was going down due to lack of investments on the products. So last year, we decided to recast our confectionery portfolio. Now, the question was which brands do we keep and which ones do we hive off. Secondly, if we work on Coffy Bite, which has the lion's share in terms of our confectionery portfolio, we would need to work on other brands as well. Therefore, in November last year, we initiated a brand architecture exercise, hired a consultant, and worked upon the recommendations that would best fit our requirements. The second phase was to improve the product and packaging of the brands that we decided to retain. Over the years, while these brands were ignored in terms of brand building, the product quality also was not up to the mark. Based on market feedback, we improved our product, and made it a little soft with more flavour coming through. Also the packaging was worked upon, which is when we brought on our agency 1pointsize.
Q] You went ahead with the earlier tonality of the campaign by starting a nationwide argument on whether it tastes 'Coffier or Toffier'. What insights from your research helped you conceive the campaign?
While there was merit in bringing back the argument, there were also other routes which Coffy Bite could follow. Based on our research, we understood that people associated Coffy Bite with the argument idea and it was well-entrenched in people's minds. Secondly, the Target Group (TG) for Coffy Bite starts from 10 years and goes up to 35 years. People born in the early 1990s till about 2000 have been exposed to Coffy Bite. The new generation would not know about Coffy Bite. So the challenge for us was, how do we ensure that the brand is presented in a way that we are able to appeal to the millennials and Gen Z at the same time. The advertising had to bring out the new in terms of 'Naya Coffy Bite, naya argument,' and present it in such a way that they can relate to it. The campaign has been initiated in the Southern markets so far and would go national eventually. Next year, we will start rebuilding the argument idea, more sharply and powerfully and have another round of national advertising. Now we have a clear plan for the next three years of how our communication will pan out.
Q] What is your distribution strategy for the products?
In terms of distribution, while we are fairly strong in South India, Choco Pie has actually helped us build distribution in the rest of the markets. Parry Confectionery has been very strong in South India historically. In the North, East and West markets, Choco Pie is driving distribution for the rest of our brands due to its popularity. So, as Choco Pie grows more, it helps us drive distribution for Coffy Bite too.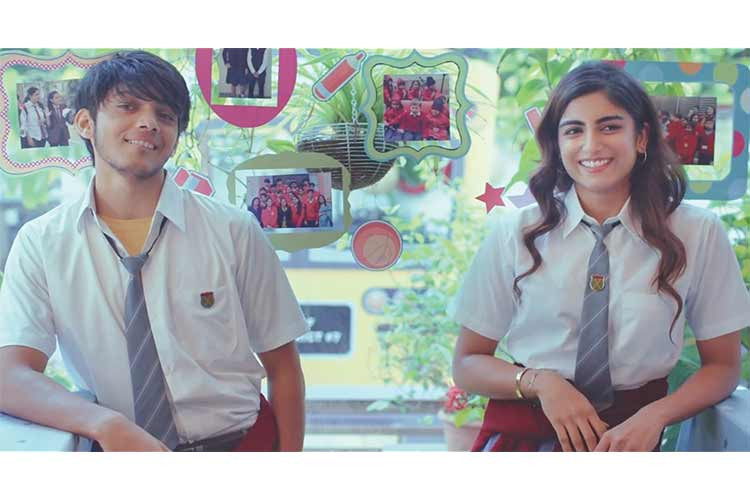 ABOUT THE BRAND
Lotte India Corporation Limited came into existence post the take-over of Parry Confectionery from the Murugappa Group in 2004. In the confectionery space, the company has brands like Coffy Bite, Caramilk, Lacto King and Lotte Eclairs apart from Boo Proo and Spout Gums. In addition to two state-of-the-art, fully automated Choco Pie facilities in Chennai and Rohtak, Lotte India has its own confectionery manufacturing unit in Nellikuppam (near Pondicherry).
FACTS
Creative Agency: 1pointsize
Media Agency: OMD India
PR Agency: brand-comm
Q] What are your plans with Choco Pie in terms of branding and marketing?
If you see Choco Pie today, we have only one variant which is the plain vanilla variant, in a red pack. There is one more variant which we are working on currently. A large portion of our business, around 30-35%, comes from modern trade. In traditional trade, the priority for Choco Pie will be in terms of penetration. We need a premium variant which can offer a better Choco Pie experience. We plan to launch a premium variant for Choco Pie which will be largely focused on the top outlets and modern trade. We plan to launch another product, which will be a category disruptor. It will be out in the second half of next year. It will be on the lines of Choco Pie, but will be a completely different product.
Q] Within retail, there is a major shift towards smaller packaging. How are you working your brands towards this?
In any category, Rs 5 and Rs 10 price points contribute 60%-65% of the total market. Largely, these price points are extremely critical for driving penetration in the category. If you look at the confectionary market today, it is actually an unorderly market. Unlike the rest of the categories where you can exercise pricing power by increasing the Maximum Retail Price (MRP), in confectionery, you are confined by price point. A large portion of the market is at the Rupee 1 price point. But it is not going to be sustainable over the next 2-3 years, which is why even companies like Perfetti and Wrigley are looking at launching products at a higher price point. But those launches are largely in gum and mint space at Rs 5 and Rs 10 price points. Also, there are local companies making their own brands. Hence the market is highly fragmented and it is not going to be sustainable. So the challenge in the market now is how we actually deliver value in confectionery at Rs 5 and Rs 10 price points. In terms of Choco Pie, the Rs 10 price point is luscious and delectable but if I have to give the same quality at Rs 5, I will have to reduce the grammage and the whole thing pro rata. Another problem of launching a Rs 5 price point is that it will start eating into the sales of Rs 10 price point. They will have to be driven in different markets. So I cannot say that we are ready for Rs 5 price point but yes we are working towards it.
Q] Which are the products that you plan to discontinue? There were reports that Coconut Punch is being discontinued.
We are not discontinuing Coconut Punch. A lot of people love Coconut Punch. We have some very marginal fringe brands. For example, we used to have a brand called 'Fruits', a very unexciting brand name. So, we have discontinued some variants within that, removed the 'Fruits' brand name and are looking at a Lotte brand name.
PROFILE

Venkatesh Parthasarathy, Vice President, Marketing, Lotte India has been working with the company for the past 11 years. He has experience of over 19 years in marketing and branding.
He started off his career in the FMCG sector with Dabur India Limited followed by a stint at Madura Coats.
MARKETING TIP

A marketing plan cannot succeed without a good distribution plan