Q] How did the festive season pan out for Tanishq?
If one were to look back at the year overall, we started the financial year with not a single store operational. There was a lot of uncertainty prevailing and it became clear that ensuring safety and taking care of people will be the top two priorities, even ahead of business. Thus, the emphasis was on overall safety, reaching out to consumers wherever they were present through video calls and online and ensuring safety of store employees and walk-in customers.
On the marketing side, our communication focused on spreading positivity and hope. Our Raksha Bandhan campaign, celebrated 'sisters' in the nursing community while our Ganesh Chaturthi campaign paid tribute to the Vighnaharta, people who came forward to extend help during the pandemic. Between March 27 and April 10 last year, we connected with 1.2 million customers and offered them any assistance they might need. This earned us goodwill and made the festive season fruitful and rewarding for us. This festive season we saw a mid-teen growth, about 15%. It's heartening to move from a recovery of 20% in Q1 and 90% in Q2 to growth in the festive period.
Q] With gold prices fluctuating, how did the latest Aashirwad campaign entice consumers to buy jewellery?
From a consumer standpoint, weddings that were scheduled in Q1 and Q2 got postponed to Q3 and Q4. We have had the Tanishq Golden Harvest - a fixed instalment purchase plan - for many years and many customers have used this plan to buy jewellery for auspicious occasions like Akshaya Tritiya, Dhanteras or for special occasions like anniversaries and birthdays. With this consumer perspective, we launched the 'Rivaah Aashirwaad', a flexible jewellery payment plan to purchase jewellery for weddings. This plan was a solution for people who wanted to save and plan their jewellery purchase.
Rivaah is our wedding sub-brand and this year we focused far more on the regional and community aspect. We've done a lot of research about rituals conducted during weddings to understand the history that goes behind the jewellery that makes the rituals come alive. Through the campaign, we were able to celebrate the rituals and jewellery of 16 communities. We celebrate traditions and weddings, and ensure the jewellery that goes with the wedding and rituals makes it more memorable.
Q] Taking this forward, Tanishq has been catering to regional tastes for many years. How have you built on this?
We cater to the needs of diverse consumers and communities. Our focus is to go deeper into the different communities and regional diversities in India. Though we are a national player, it's important for us to assimilate the regional tastes, preferences and diversities, deepen our knowledge of them and design collections, which revitalise traditions. It's a journey, and we're still learning and exploring.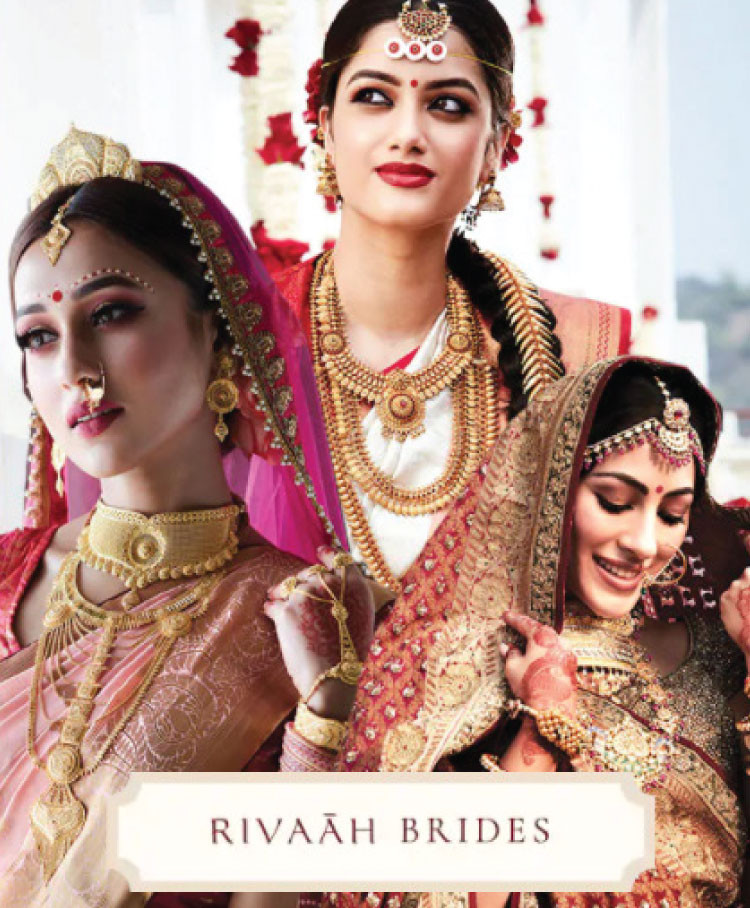 ABOUT THE BRAND
Tanishq, the jewellery brand from the Tata Group, offers gold and Diamond jewellery (in 22 and 18 karat gold) in over 5,000 traditional, western and fusion looks. The Tanishq retail chain currently spreads across over 340+ exclusive boutiques in more than 200 cities.
PROFILE
Arun Narayan is currently responsible for retail, marketing and category for Titan's flagship jewellery business, Tanishq. Narayan also previously led the setting up of the 'Helios & Licensed brands' business for the watches division and leading retail for the jewellery and watches divisions. In his spare time, he is a keen quizzer and sports enthusiast.



Q] How has your media mix evolved in the past year for Tanishq?
For any marketer, it's important to be where the customer is. As customers evolve, their media preferences are changing and we need to be in step with that. Today's consumers are consuming media on the go and media is also being consumed in different ways, whether it's content or reviews. Digital is a medium that marketers are engrossed with, are understanding better and looking to see how to engage with customers better. That's an area where we have come a long way in understanding the media as well as increasing our outlays on digital. In addition to the content, we've done a whole lot to engage with customers on the website. For example, as opposed to a bot, the Tanishq Live feature helps customers interact with experts who guide them and help find what is best suited for them. The Tanishq app went live a few months back and the reviews and downloads of the app are extremely heartening. These are all new platforms of engaging with customers which are non-traditional and a lot of our time and effort is going into understanding these better and using them to engage with customers better.
Q] Looking ahead, what are your expectations from Q4?
The festive period has shown us that there is a positive sentiment towards buying gold. It is very encouraging to see many customers who consider gold to be auspicious and typically buy it year-on-year come back. The second category is those who wanted to bring some positivity into their lives and felt that buying jewellery is a great way to do that. Some may have missed celebrating occasions such as a birthday and anniversary and bought jewellery later. We believe that the positive sentiments will sustain in the months to come. Gold rates are also significantly lower from the peaks of July and August and this gives customers, who stayed away due to the high gold rates, an opportunity to participate in the category. All in all we are looking forward to a good quarter. Of course, the uncertainty still remains but we are quite hopeful and positive about it.
Q] Titan has always been known for path-breaking ads. How are you taking forward the progressive messaging, which the company has been known for?
All our advertising and communication with customers has been that way. We are obviously mindful of the ground realities and sentiments but at the same time we believe that we should engage with customers deeper and inspire them. That's the role for brands in the current situation. Brands should motivate, encourage, inspire consumers to celebrate life and we will continue to do that.