Q] Tell us about P&G's 'Na Na Anemia Bus Yatra.' What was the objective behind it?
At P&G, our prime objective is to delight our consumers. As a leading VMS player in the healthcare sector, we definitely want to bring awareness to the problem of growing iron deficiency that has worsened to an extent where one in every two Indian women is anaemic these days. Through these campaigns we are talking about iron deficiency, its symptoms, and how you can get an early diagnosis, thereby preventing or getting rid of it, if you are already anaemic. This particular campaign is for one of our premium brands, Livogen, which is a supplement to overcome iron deficiency. We have partnered with different healthcare organizations along the way for it. 'Na Na Anemia Bus Yatra' was executed in partnership with FOGSI (The Federation of Obstetric and Gynaecological Societies of India). We created this bus campaign that started from Rishikesh and moved to Kolkata, covering around 20 cities in 40 days. Along the way, the convoy halted in each of these 20 cities to set up diagnostic camps for anaemia.
Q] Who is it that you plan to tap through your campaign, is it the doctor who is the biggest influence in this space, or the consumer directly?
Nutraceutical supplements are largely dependent on how doctors are prescribing them. Our efforts are largely concentrated on showcasing our superiority as our products go through a plethora of quality checks, and of course consumer satisfaction is at the core. For example, if you look at Livogen, most of the ingredients are common across iron supplements. One of the biggest challenges when it comes to any supplementation is compliance. Generally, people don't want to consume a big sized tablet, and we used this insight to develop our product. Livogen iron supplement is the smallest tablet, which is easy to swallow. So, these are the kind of superior attributes that we try to highlight in our marketing campaigns.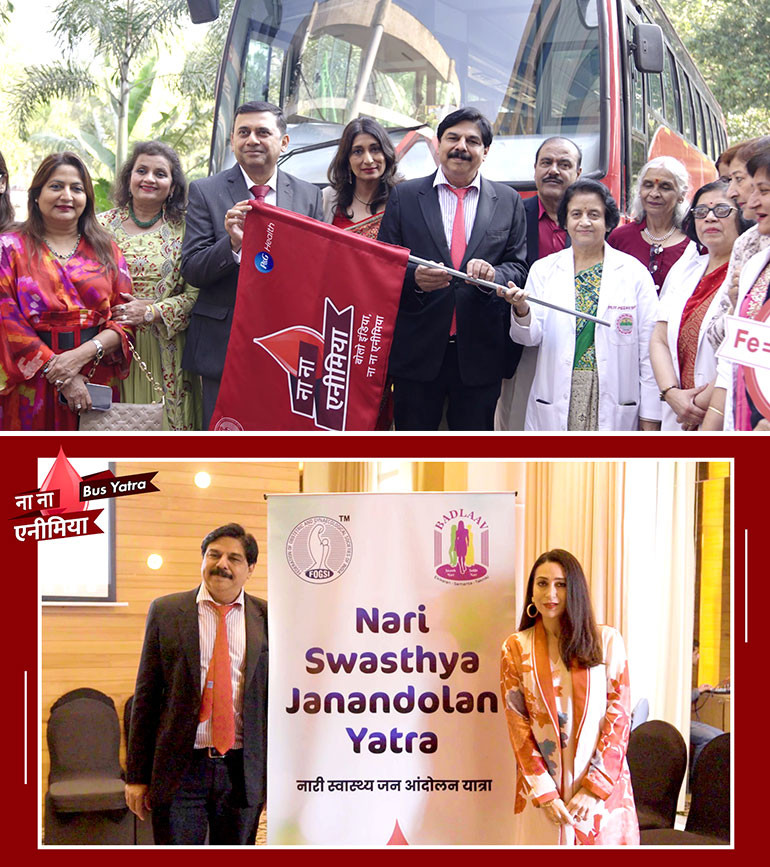 Q] As a serious category, to what extent do you consider influencer marketing for P&G, and what percentage of your budget is allocated to it?
Influencers are the kind of people that consumers look up to for inspiration. So, their role in driving the overall objective of your marketing is undeniable. In our case, it is all about driving awareness to help identify symptoms early, diagnose early, consult a doctor, and get the right treatment. Influencer marketing helps us to increase reach, and drive awareness. It plays a crucial role in our overall marketing. We launched 'Feel Life for Neurobion' during the neuropathy awareness week, and leveraged some of the leading influencers like Kareena Kapoor Khan and Milind Soman, who are into fitness. Some key influencers like Genelia D'Souza and Sara Ali Khan were part of our #EvionBeautyOn campaign, and for the Livogen's Na Na Anemia initiative, we have roped in Mrunal Thakur to drive the message.
Q] How much has the brand grown in the past one year? Is there a particular product that has done outstandingly well?
We have been growing at healthy double digits, quarter on quarter over the last three or four quarters. It has been a consistent growth over the last two to three years now. So, it has always been a mix of brands that have been driving our growth. Our leading brands are Neurobion, Evion, Livogen, and Polybion, and we have been doing well in all of them.
Q] What are some of the key market trends in the consumer healthcare sector currently? Are we still seeing the same level of health consciousness that we saw during the peak of COVID?
Consumers have become more health conscious these days. In the last 2-3 years, the average life expectancy has gone up by a couple of years for both males and females in the country. Hence, this goes to show, especially post-pandemic, that people have become really health conscious, and they are seeking information proactively. If you think of healthcare as a sector, most of the products are generally reactive. You get an ailment for which you seek a solution, and based on the ailments that are developing, innovations start to come in. But nowadays people are becoming more proactive. And so, the healthcare organizations, especially in the nutraceutical world where we are present, are definitely going to be far more proactive in terms of how they help these consumers prevent versus cure. In the coming years, the development of AI-based informative tools, which are gaining prominence now, will play an important role in simplifying the narrative, and developing a language that the consumer would understand.

Q] Speaking of AI, what do you think about ChatGPT? Will it be an aid to marketers in increasing efficiency?
It is going to be helpful in simplifying the narrative, be it explaining the benefits of different healthcare products or providers, or becoming an easy source of information. Over the years we have seen how technology has evolved and simplified life. I don't think it is any different today, in terms of how some of these technologies are evolving, and are going to help the healthcare providers.
Q] What will be your key focus this year?
P&G fundamentally believes in healthcare as human care. We are looking to create awareness around iron deficiency and its symptoms like hair fall, paleness, tiredness, and weakness. For us, the focus is going to be on ensuring that more individuals join this awareness journey by being well-informed, and ensuring that they are getting a timely diagnosis. That will be our key focus - to make sure that healthcare as human care reaches more individuals.
---
PROFILE
Vijay Pampana is a purpose-driven global executive with 10+ years of experience across the FMCG industry in driving profitable growth at Fortune 100 Companies. He is currently serving as the Marketing Director at P&G Health for APAC, the Middle East, and the African markets. In his previous role within P&G, Pampana was responsible for brand management for Vicks, Gillette, and Oral B, and also handled brand operations for the same. He played a key role with campaigns such as, 'Touch of Care.'
ABOUT THE BRAND
Procter & Gamble Health Limited is an Indian VMS company manufacturing and marketing vitamins, minerals, and supplements products for a healthy lifestyle and improved quality of life, including Neurobion, Livogen, SevenSeas, Evion, Polybion and Nasivion.
FACTS
Creative Agency - Boch & Fernsh
Media Agency - EssenceMediacom
PR Agency - 20:20 MSL