Q] What was the objective behind the launch of your latest campaign, The Last Wash?
Face wash as a category is around Rs 2,500 crore. And we are the seventh in number in that particular category. We wanted to ensure that there is a slight movement in the way the consumer overall uses the category. For example, we went back to the drawing board and figured out that people generally use face wash, while taking a bath or when they come from outside. Now we went back to our skin researcher. And skin by far is the largest organ of the body, any adult human being at least has 36,000 square meters of skin. But when it comes to skin, people usually don't look after it. We did a lot of research and figured out that night time is the best time for skincare and for the skin to regenerate and rebuild itself. Then we looked at consumer behaviour, we realised that if we communicate something like this to our consumers at a higher stage, then they might start using his or her own face wash again for the third time. Therefore the consumption of the overall category might increase, we can push the category consumption by bit and you by default also have a market share. The other probability is somebody who's already our face wash user, might use this for the third time and our product consumption goes up a bit. And the third probability is by listening to this interesting proposition, anybody who is a face wash user might look up to our brand or our product and might try out. We actually wanted to expand the category consumption overall and in return also ensure that we get a good market share.
Q] What was the media mix and budget allocated towards the overall campaign?
So the approximate budget for the entire campaign was around Rs 20 crore, which was on Television and Digital as well. We have also done a lot of other activities too and just the face wash campaign specifically, we have spent Rs 30 crore.
Q] During the initial days of the pandemic, RSH Global launched a hygiene range 'Joy Pure and Safe' along with a robust TV campaign. How well was it received by the consumers?
It was received very well because we had three beautiful campaigns. One campaign that we did was very close to our heart – we did a distribution drive for the transgender community and the sex workers of Kolkata. We went out on the streets and distributed our health and hygiene products across the community, nearly one lakh of them. And COVID was at its peak during that time, so we thought it was a good idea to look after the marginalised communities too.
Q] How do you plan to establish your brand in the hygiene space and what is your strategy to own the segment?
To be honest, we never had the strategy of owning the segment because as an organisation, we were very sure that this is an addition to the portfolio, and we are not going to stray away from our main portfolio. So, hygiene as a sector or owning a market share was not something we were really focused on. We know that being a personal care company, the demand of our consumers always comes first. So, if my consumer needs some hand wash at a point of time and I do have the ability to deliver, I will always delight them by making it available. But we are clear that we are not looking at hygiene in terms of market share.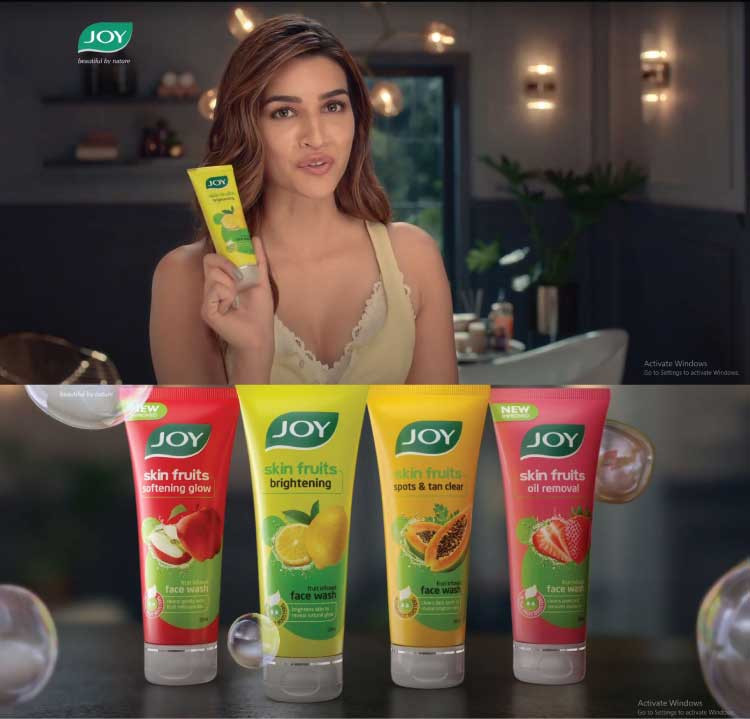 ABOUT THE BRAND
RSH Global is a personal care company established in 1988 in Kolkata. The organisation strives to provide a complete personal care product range with its brands like Joy, X-Men and Karis. The company has a global presence in more than 25 countries including Africa, Middle-East and the SAARC countries. The brand has a workforce of 1500 employees across all departments, a presence of over 10 lakh retail outlets globally and 1000 distribution networks in the country.
FACTS
Media Agency: Madison
Creative Agency: In- house
Social Media Agency: Madison
Digital Agency: Madison
PR Agency: Adfactors PR
MARKETING TIP
All we need to do is observe, understand and try out many innovative forms of listening to your consumer. One should always keep the consumer understanding at the forefront of anything



Q] RSH Global is very strong in the East, particularly in West Bengal. Are there plans for expansion or increasing the brand's focus in other zones?
North is our strong market – we are very strong in UP, MP, Rajasthan and Punjab, among other states. East has been our focus, especially West Bengal. We exist in the West as well, when it comes to Gujarat and Maharashtra but our next focus after West Bengal will be to own the entire Maharashtra market. We do focus on Maharashtra and sell pretty well in that region, but the kind of aggressive digital marketing that you see in West Bengal will also be followed in a similar and a better, bigger way in Maharashtra as well in the coming years.