JK Super Cement had launched two campaigns last year — 'Yeh Yaarana Pucca Hai' and '#LightOfHappiness'. As part of the campaigns, the brand had also built 251 ramps for wheelchairs in one day in Jaipur and installed over 160 solar panels to light up streets and chowks across eight states in India. Pushp Raj Singh, President-Marketing, Grey Cement Business, JK Cement, talks about the campaigns and how important cause marketing is for a brand.
Q] How has the festive season panned out for JK Cement? Tell us a bit about your recent festive campaign 'KareHarRaahRoshan' #LightOfHappiness' ?
The festive season has panned out quite well for us. Being a brand with a purpose, JK Super Cement ushered in the festivities with a special Diwali campaign — 'Kare Har Raah Roshan #LightOfHappiness' — by lighting up streets and chowks across eight states in the country. As part of the sustainable welfare initiative, 160 solar-powered lights were installed in different villages across India, benefitting a population of 12 lakh. We identified certain dark alleys and bylanes across villages, which people find unsafe or difficult to cross because of inadequate lights. The company had installed lights in these lanes to prevent accidents and other untoward incidents.
Q] What is your media mix and what budget have you allocated to amplify the campaign?
Earlier, we focussed mostly on BTL activities and two-third of our ad spends was channelled into BTL. However, with the change of scenario due to COVID-19, we have made a significant shift towards digital.
Q] JK Cement has launched 'Yeh Yaarana Pucca Hai' campaign recently as part of a bigger initiative, 'Banaye Har Raah Aasaan'. What was the insight behind the initiative and what kind of response did you get?
We constructed a record 251 ramps in a single day for various government schools in Jaipur, Rajasthan, under the aegis of 'Banaye Har Raah Aasaan' initiative. The ramps were built to echo the vision of JK Cement's CMD Late Yadupati Singhania, who envisaged making education accessible to all. The initiative was made on the occasion of the first death anniversary of the CMD. Coinciding with the measure, we launched a digital social media campaign titled 'Yeh Yaarana Pucca Hai' (#YYPH) to deliver a strong message on the need to create an inclusive infrastructure for differently enabled students, and enable all children to access quality education by providing them with equal opportunities. Through the campaign, JK Cement makes an appeal to society that every child has the right to education, and, as responsible citizens, we should always aim to ensure that. #YYPH has garnered positive responses from all quarters with 25 million views across the globe. Riding on the wave of positive messaging, the brand cemented its bond with customers and stakeholders, and recorded three times rise in market capitalization in the current financial year. Apparently, the company has mastered the art of strengthening customer relationships even during the global crisis.
Q] How important is cause marketing for brands? How does it benefit a brand in the long run?
It couldn't have been more important now, than ever! People always expect organisations and institutions to respond positively to crises. As a purpose-driven organisation, our business has always been shaped by larger developmental goals and holistic purposes. The lockdown was a perfect opportunity for us, as a brand, to show that we care. We realised that JK Cement, as an entity, has to be more sensitive not just to our customers but to society in general. Over two years into the pandemic, and with a possible third wave lurking around us, the COVID-19 storm is far from over. However, despite this chaos, one thing that organisations should never lose is their focus on their customers. A Deloitte study on 2021 Global Marketing Trends indicated that over 25% of customers disassociated from brands that they noticed were working out of self-interest. Perhaps, taking cues from these sentiments, many organisations are now looking to acclimatise to the 'new normal' by adopting innovative ways to connect with their customers. JK Cement, since the very start of the lockdown, has been consciously engaging with its stakeholders through the digital media platform, and rightly so.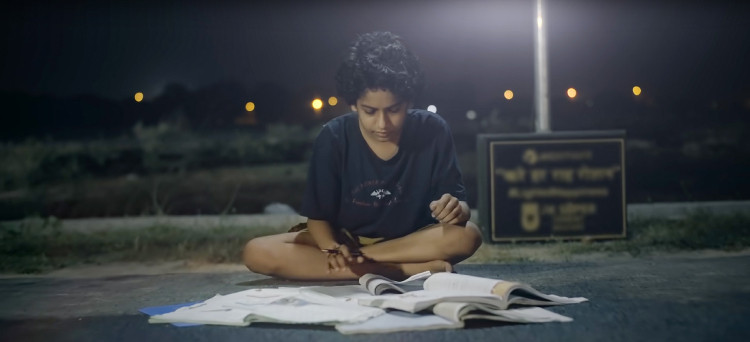 ABOUT THE BRAND
JK Cement is one of India's leading grey cement manufacturers and the third-largest white cement maker in the world. The company's operations commenced with the commercial production at its flagship grey cement unit at Nimbahera, Rajasthan, in May 1975. The company has an installed grey cement capacity of 14.7 MnTPA as of date, making it one of the top cement manufacturers in the country.
FACTS
Creative Agency: Social Cloud Ventures
PR Agency: Adfactors PR
PROFILE
Pushp Raj Singh is the President, Marketing (Grey Cement) at JK Cement. He brings with him rich experience in sales & marketing, spanning over 24 years, in cement and tyre industries. Earlier, he was heading the sales & marketing function of JSW Cement as the Chief Marketing Officer. Singh's previous assignments include stints with Prism Cement, Dalmia Cement, Apollo Tyres and JK Tyres.
MARKETING TIP
Brand trust is earned over a period of time by connecting with customers on issues of social and national interests. Well-thought-out communication, staying true to organisational purpose and initiating real action helped us, as a brand, to strengthen our connection with the customers.



Q] The pandemic has affected almost every business. To what extent are you seeing recovery now?
Our strong business fundamentals and special focus on distribution, supply chain, and after-sales support, helped us wade through the pandemic and the times that followed. Our increased focus on rural markets, thoughtful brand communication, and improved serviceability gave us a unique competitive edge over others. During the lockdowns, we did suffer setbacks due to the plummeting demand scenario, but, as the market started recovering, we strategically tapped existing opportunities. As the economy started recovering slowly, we saw demand from rural areas outpace that from the urban counterparts.
Q] What kind of growth are you seeing from the non-metro and rural markets? What communication and marketing strategies are you using to target such markets?
As the lockdown eased and the economy started recovering, we saw demand from non-metro and rural areas returning faster than their urban counterparts. Leveraging the opportunity and adopting a proactive approach, we rolled out aggressive rural drives to cover untapped markets, which gave us an impetus to gain incremental volumes. Aside from this, our differentiated marketing and brand communication, technical services and improved serviceability helped us gain a competitive edge. We have certainly become stronger in our strategic markets by expanding our network of grey and white cement businesses. We have achieved a higher share of wallet from the existing network base. We have also developed an e-visit module on our sales-force app in merely 10 days, so that our team could stay in touch with our channel partners remotely, from the safety of their homes.