Q] Tell us about your collaboration with GiveIndia for this latest campaign. How are you amplifying it, and what are its core objectives?
With our collaboration with GiveIndia, we are donating part of the sales proceeds garnered from the sales of the Uno Thank you Heroes special edition deck to their partner NGOs. These NGOs are all dedicated to providing essential supplies, equipment, and resources to frontline workers. The core objective is to give back to the individuals on the front lines, who are giving it their all to keep us safe during these unprecedented times.
Q] How important is purpose-based marketing to Mattel? What are some of the other initiatives you're running as part of your CSR outreach?
At Mattel, purposeful play is literally incorporated in everything we do. It starts with the macro mission of the company and extends to every brand in our portfolio. Our 'Play It Forward' platform is a result of this core value. Talking about other global initiatives under this platform, the Fisher-Price line called #ThankYouHeroes is a collection of action figures representing people who work essential jobs. This launch was followed by Matchbox, which was about using iconic cars to honour heroes. Another collection under the Thank You Heroes initiative was Mega Construx, under which we created two building sets featuring both frontline and everyday heroes.
Q] You have roped in some well-known influencers for your campaign. What percentage of your budget is devoted to influencer marketing for Mattel, and how have these associations benefited the brand?
Even though we have just recently launched this campaign, we are glad to witness such immense support from consumers and notable personalities on social media lauding the concept and efforts of this programme. The product is now available on leading e-commerce platforms and within a short span itself, the response has been very encouraging. Going forward, we will continue to evaluate opportunities on #PlayItForward programme and bring them alive for our consumers in India.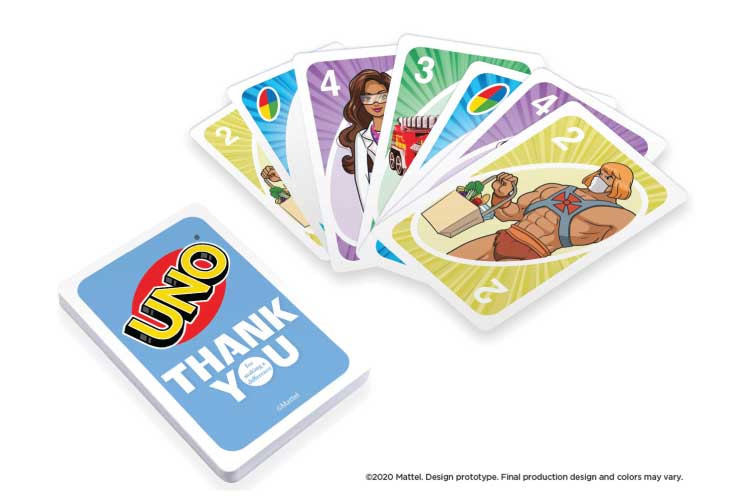 ABOUT THE BRAND
Mattel is a global children's entertainment company that specialises in design and production of quality toys and consumer products. The company is home to a portfolio of popular franchises such as Barbie, Hot Wheels, American Girl, Fisher-Price, Thomas & Friends and Mega. Mattel's offerings also include film and television content, gaming, music and live events. It operates in over 40 locations and sell products in more than 150 countries in collaboration with global retail and technology companies.
PROFILE
Lokesh Kataria leads the marketing function for Mattel Toys India. He has had successful stints through his career of over 17 years, working on varied brands like Jio, Coca-Cola and LG Electronics.


Q] You've previously gone on record about investing as much in Digital as you do in traditional marketing. In the context of last year's pandemic, how has your marketing strategy evolved?
With the recent evolution of the consumer behaviour on consumption of media and services, our efforts on digital spends have seen a multi-fold increase. In a dynamic situation like this, marketers need to evolve faster than they were used to. We were the first in the industry to launch #KeepPlaying campaign as a part of our programme, 'Play is never cancelled'. True to our promise to our consumers and shoppers, we provided them with online resources to engage themselves and their families during the unique and difficult times everybody went through in recent past year. We continue to be optimistic about the immense potential digital promises, especially through real time engagement and access convenience.
Q] Speaking of Uno, it recently celebrated its 50th anniversary and launched an anniversary edition; will we see that come to India?
We will be celebrating 50 years of Uno with various activations and programmes in India, the flagship of which will be the launch of a limited-edition Uno Iconic deck series that celebrate the decades of Uno with all-new art. There will be one retro deck for each decade since launch – 70s, 80s, 90s, 00s and 10s.
Q] How are you marketing your brands to consumers with people are spending more time indoors than ever? Which brands saw the highest volume of sales in the past year?
We have seen immense interest from kids and parents alike for indoor games (Uno, Scrabble and Pictionary) during these times. In fact Barbie, Hot Wheels and Fisher-Price too witnessed accelerated engagements across the board. Our strategy was to provide more resources and tools to both parents and caregivers in order to engage kids at home and keeping them entertained. Campaigns with multi-screen approach and increased e-commerce investments have been our major pivot to refreshed marketing strategy.
Q] How do you see brands like Hot Wheels and Barbie evolving post the pandemic? (For example, the special edition Uno features Barbie as a medical worker)
Each of our products and experiences is designed to deliver an intrinsic value that inspires, entertains and develops children through play. This is made possible by the high level of engagement and emotional connection consumers have with our brands. Play is our language and we speak to our consumers authentically by representing the world as they see and imagine it. More than seven decades of this pursuit as trusted partners to parents and caregivers have formed a perspective on toy innovation that we call 'purposeful play'.