Q] Would you like to share insights behind this campaign 'Start your story with Hide & Seek,' which is narrowly focused in terms of TG as well as launched in seven languages?
When we were doing research and trying to understand how this brand can be a part of the youngsters or young adults and teenagers' life, what we were able to identify was that it's a completely new world out there for them. For most people, it takes some time to go out and develop a rapport with others, primarily because you have that fear of rejection, especially if the person happens to be from the opposite sex. They may also face a lack of self-confidence. So, we found out that generally, teenagers or young adults would avoid eating a biscuit either in college or a workplace, with the only exception being Hide & Seek. So, they don't consider that as a biscuit, it's more than a biscuit, it's closer to a chocolate is what they always say. So, given those understandings, we thought how can we project Hide & Seek to be an enabler in striking the first conversation or overcoming that fear of rejection or inhibition of approaching somebody, and how we can position it very narrowly and in a very focused way? Thus, the entire campaign is based on this insight. Now, as you typically go down pop culture, what we have seen is that people resonate better with the local language. The acceptance of this brand and the consumers of this brand are there even beyond Tier I, Tier II towns, they go down to Tier III, Tier IV. And that's the reason why we decided to have it in multiple languages.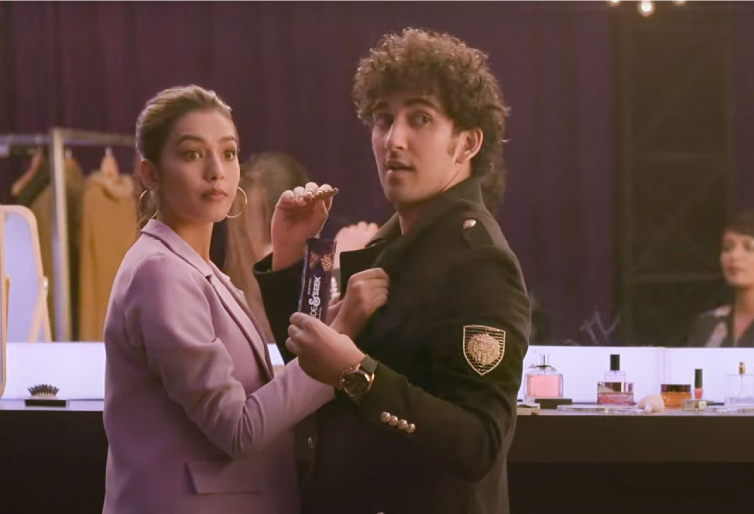 Q] Out of all the brands in your portfolio of Parle Products, which brand contributes maximum to the company's revenue?
So, if you're talking about your top four, five brands, Parle G is one of them. Then another brand, which contributes significantly is Hide & Seek. Then there is Krack Jack, Monaco, 20-20, and Magix Cream, they are our major brands that contribute a sizeable amount to the total kitty. Within confectionery, it is Melody, Kismi, Mango Bite, and the entire franchise of Mango Bite.
Q] What is contributing more to the revenue- biscuits or confectionaries?
We have seen that biscuits contribute the majority. So, almost about 65% of our revenue comes from biscuits.
Q] Parle Products has had a phenomenal growth in the last two years. How do you see the momentum going in FY 23?
We're extremely bullish in the coming year, and there are two reasons behind it. One is that we expect consumers to go out and spend a significantly higher amount, given that we are just out of the pandemic. I think there is some sort of revenge buying that we will be seeing, and in fact we have already started seeing that. Just before the onslaught of Omicron, if you talk about Diwali and post that, till about mid-December, we saw a significant jump in demand. Now, as they all say, it's going to be endemic rather than a pandemic, a very strong demand brewing in the coming years. Secondly, we also see good momentum, primarily because we will see a lot more action coming in from multiple players. Because of the pandemic, many things were kept on hold, right from new product launches to promotional activities. We see a slew of those kinds of things right from new product launches to a lot more activity coming in from the players, which will continue driving the demand for the category.

Q] So, what are the new product launches we can expect from Parle?
There's a long new product launch pipeline. We got into staples in the last two launches of Parle. We recently launched aata, post which we got also into the cereals category where we have launched Hide & Seek fills, which is a filled cereal. Also, in terms of biscuits, we've launched a few products in the last year. Our health range is called Nutricrunch, which has digestive Marie in it, and light sugar-free crackers in it. We've just launched all these about a year back and you will see a lot more of it coming in going forward. So, the focus would be on those, and going forward you will see more launches coming in.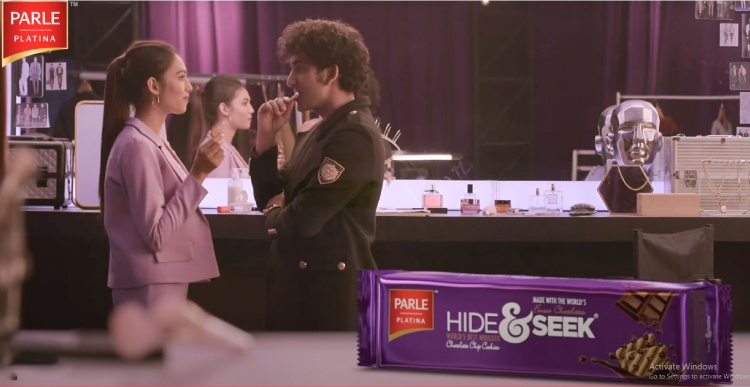 ABOUT THE BRAND
Since 1929, makers of the world's largest selling biscuit, Parle-G, and a host of other very popular brands, Parle has grown to become India's largest food company. It has presence across food categories like Biscuits, Confectionery, Snacks, Rusk, cake, and staples.
FACTS
Creative Agency: League Brand Partners
PR Agency: PRactice Strategic Communications
Social Media Agency: Social Kinnect
Production House: 30 seconds of Fame



Q] There is a close fight going on for market shares, especially in the biscuits category. So, looking at the growth numbers how soon do you expect to be the number one market player in the category?
Nielsen has not been able to accurately predict the numbers in the last one and a half, or two years -given the pandemic. The entire system has gone for a toss. So, they have not been able to collect data properly. But, if we talk about our growth, we've been growing phenomenally in the last one and half, two years. I think not just us, most food companies have grown phenomenally, and Parle has been able to gain a significant share during that time.
Q] So, you think you would have become the market leader now?
We are the market leader. So, if you talk about the actual numbers or in terms of turnover, we are number one. Today Parle is the largest food company in India.
Q] What's your media mix currently?
Post pandemic our spends are more on TV and Digital, compared to Print and Outdoor. So currently Print, Outdoors, or Cinema is low, given the pandemic. We are very heavy on Digital and TV, about 70% of our spends go into TV and about 30% into Digital.
Q] Are you also planning to focus on your digital sales or your eCommerce channels?
Yes, eCommerce has been growing phenomenally in the last one and a half to two years, even during the pandemic. We've seen about 3x growth in our sales in those channels. So, the plans are to extend our offerings out there as currently, we have limited offerings on E-commerce. Also, we are looking at operationalizing a separate division specifically to take care of eCommerce.