Q] Tell us about Kamasutra newly launched Skinfeel condom, and who is your target audience?
We've just launched Skinfeel, which is made in India with international standards in place. Condoms technically have a thickness of 70-80 microns and the big issue here is that it is detrimental to pleasure. After meeting consumers and studying international trends, we've come up with the thinnest condom of only 45 microns, and we can confidently say that this is the thinnest condom made in India. It gives you a skin-to-skin sensation that allows both men and women to really experience pleasure like never before. Skinfeel is a premium condom at 90 rupees for a pack of three. Right now, we are definitely looking at NCCS A consumers. We're looking at digitally forward consumers, so our marketing mix of this will be 60% Digital. We are also looking at young couples and just about 18 to 24 is our core TG, but of course we will target 18 to 30, in terms of media mix.
Q] How do you plan to promote the new offering? Do you have a campaign in the pipeline and what marketing mix are you looking at?
We're looking at a 360 degree marketing mix led by TV, the idea of the campaign is that it is going to be so thin that you can feel everything. We'll be shooting a TVC in the next few weeks. We'll also use a lot of Digital media. Also, influencers are key to the sexual wellness platform, both macro and micro influencers, who can educate people on what is the benefit of a skinfeel condom, to break the shackles. We are already seeing the shackles breaking on social media platforms including Instagram and even Takatak, etc., where people are making videos in terms of education.
Q] Raymond Consumer Care houses two popular brands - Park Avenue and Kamasutra, do you have any plan to expand your line of products?
Apart from condoms, the fragrance category was a hit during the pandemic. We have now recovered to 80% and have grown quite strongly this April. In the Park Avenue brand, we have some very good long-lasting fragrances, such as Good Morning and Voyage, which continue to really outperform, and the brand has a very healthy market share. So, Park Avenue as a brand is really getting back on track because the fragrance categories are getting back on track. As consumers are evolving and want to experiment more, everyday perfumes will grow significantly, both offline and online.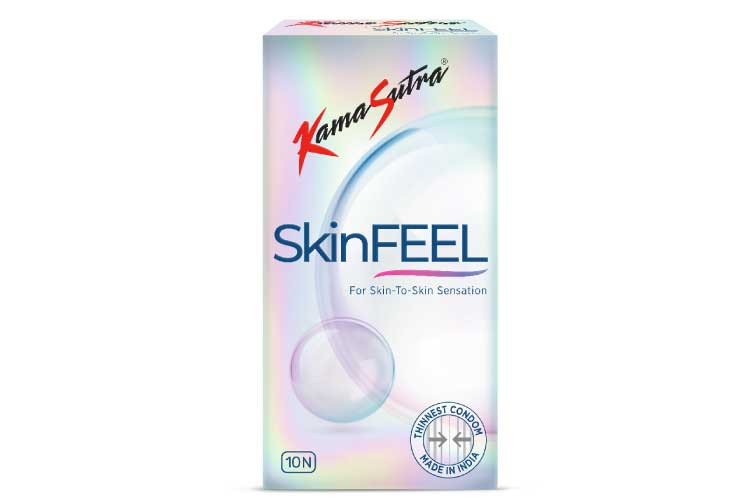 ABOUT THE BRAND
Raymond is an Indian integrated worsted suiting manufacturer that offers end-to-end solutions for fabrics and garmenting. It has one of the largest exclusive retail networks in the country with around 1,500 stores in more than 600 towns. Raymond also has presence in the FMCG sector through Raymond Consumer care that offers a wide range of products in men's personal grooming category and personal hygiene with brands like Park Avenue and Kama Sutra.
FACTS
Media Agency: Madison PR
Creative Agency: FCB Interface
Digital Agency: Grapes
PR Agency: Adfactors PR
PROFILE
Pooja Sehgal is the Chief Marketing Officer at Raymond Consumer Care Limited (RCCL), the FMCG arm of Raymond Group. She oversees marketing, content, digital, and sponsorships, with a strong focus on strengthening the position of RCCL's brands in the marketplace and helping grow the business. Before Raymond, Sehgal served as the Head of Marketing and E-commerce at Kaya Clinic.
Marketing Tip
Keep the consumer in the centre and also look at other categories to see what learnings you can imply.



Q] What marketing strategies and initiatives have you undertaken in the past one year?
Kamasutra as a brand is actually the one that introduced the world of pleasure to condoms. Earlier it was more about safety and protection. The values that we're continuing to drive on Kamasutra are modernity, innovation, and being premium, because this is what we see the youth of today seeking. Using these three fundamental bases, we are focusing a lot on flavours. So, flavours are almost 50% of the market and also has a lot of participation from women. Another big trend that we've seen is in the thin condom category, apart from the skin feel, we've also launched a 60–65-micron, ultra-thin condom. We also focus a lot on our dotted line, which is a basic old category but still exists a lot in the south.
Q] Where do you see your brand in the next five years? What will be your key focus areas going forward?
Kamasutra as a brand is an expert in overall sexual wellness. In terms of condoms, our intention is to continuously upgrade the consumer to buy the latest technology. We also want to make sure women get more pleasure, so, we have already started on the journey to introduce all the categories that can help in that in terms of lubes, etc. In the next five years, we aim to become a complete house of brands with multiple categories. Any product the consumer needs in the bedroom, whoever the consumer is, we'll make sure it is available.
Q] Please tell us about the growth projections for the brand in the past two years of the pandemic and what has changed?
The condom category has seen a significant growth in the last year and the market has grown by almost 20%. The next few quarters are expected to grow even further. With Indian GDP growth reviving, the consumer sentiment with respect to the category is also improving. The 18–30-year segment is buoyant and is seeking value added products in the category. People are seeking better products which deliver stronger benefits. These value additions are also driving category value sales. The average selling price which was at around Rs 8.50 in April 2019 now stands at about Rs 10.00 in
April 2022.