Q] Tell us more about your recent campaign #FitFamilyChallenge...What was the insight behind the campaign and the kind of consumer response you have received?
As a brand, we have always believed in promoting holistic living. To us, beauty is not just about how you look, but also about how you feel and act. While all of us were locked down in our homes, our digital agency VMLY&R India came up with the #FitFamilyChallenge, which was a good opportunity to engage and motivate people staying indoors to exercise with their family, while keeping the positivity alive. The challenge was a simple one, where people were required to post videos or pictures of them exercising with family members and tag Oriflame India on their posts. This Instagram campaign became a success due to its relevance and simplicity and went on for a period of ten days, leaving us
with over 6 million impressions, without any additional budgets.
Q] Do you plan on launching any other campaigns in the lockdown period?
Absolutely! There is no stopping. We are working with our digital agency on a new and exciting campaign #TheBeautyOfMoms, coming up this Mothers' Day. That further extends our notion about beauty not only being restricted to looks, but also about how you feel and act.
Q] Is there a specific reason why you chose only Digital as part of your media mix? Do you plan on investing in any other mediums, going ahead?
Oriflame has not yet invested in mass media. However, Digital has been one key medium for us to connect with our audience and consultants. We have been investing in the digital platform for quite some time now and find ourselves strong on it. That being said, we have not shut ourselves to opportunities that we will take as and when they arise. We might look at investing in other media too in the future.
Q] Why has Oriflame opted to not move beyond being a direct-selling brand?
World-class products and business opportunities are the two main pillars of Oriflame's strategy. For over 53 years, we have helped millions of people around the world to fulfill their dreams and our business model fits well in the modern networking world. It is flexible, digital, and powered by millions of trusted relationships and recommendations. We are committed to building on a simple formula, which focuses on empowering people and enabling positive change around the world.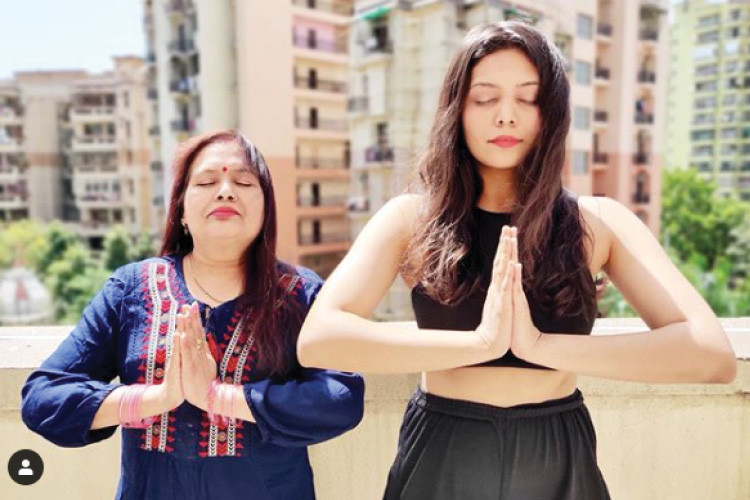 ABOUT THE BRAND
Oriflame is a Swedish direct-selling beauty brand that operates in more than 60 countries. Founded in 1967, it offers a wide portfolio of Swedish, nature-inspired beauty, skincare and wellness products. The brand's vast portfolio of products are marketed through a global sales force of approximately 3.6 million independent consultants, who together create annual sales that are valued at over €1.5 billion.
FACTS
DIGITAL AGENCY: VMLY&R INDIA
PR AGENCY: VALUE 360 COMMUNICATIONS
Q] You spearhead the operations of Oriflame in India, Sri Lanka, and Pakistan. How different are these markets as compared to India?
There are more similarities than differences in these markets. While India is a bigger market for us than the latter, each market responds differently to different products. For instance, skincare is more popular in India, but fragrances have a bigger share in Sri Lanka. In India, we have a monthly catalogue while in the other two markets, we roll out a quarterly catalogue.
Q] How different is your role at Oriflame from the one you led at Amway India?
While Oriflame has a wide portfolio of products with a focus on skincare and colours, Amway is more known for its nutrition business. At Oriflame, most of our consultants are women, which is not the case at Amway. Here, we make sure to have a monthly catalogue in place, which is an integral tool for our business.
Q] What is the brand's USP that differentiates it from its competitors?
Oriflame is a Swedish brand, and we have a different take on beauty and the way we develop our products. Since the very beginning, we have always considered the combination of nature and science to be an important part of our way of producing products that are safe, reliable, and effective for our users. We follow strict European standards, which go above and beyond the strictest cosmetic safety in the world, to protect our customers from potentially harmful ingredients. To stay true to this claim, we went ahead and excluded an addition of 60 ingredients that may be of some concern to users, apart from the 1300 cosmetic ingredients currently banned by the European Union.
Q] What kind of an impact has the coronavirus pandemic had on the cosmetics industry and your brand in particular?
These times have not suited anybody and like others, our business has been impacted too. We had soft sales in April but are positive that once things are normalized, we will be back with the same force and talent. However, we are still delivering our nutrition range of products, since they qualify as essentials.
Q] Cosmetics do not classify as essential products. What is the marketing strategy that you have adopted in these challenging times?
Even though all of us are indoors, many women still like to touch up with basic cosmetic products like compact, kajal etc. In these challenging times, we are focusing on providing essential products which include personal care and wellness, available in all our 66 products.
Q] As people are confined to four walls, major influencer trends like the #DontRushChallenge urging people to use make-up, dress up but stay indoors have taken flight. What do you have to say about this?
Staying emotionally connected is one of the major ways we can all cope-up with these trying times. We always take inspiration from such trends and keep our users engaged with us. Our recent campaigns like the #DontRushOriflame and #FitFamilyChallenge kept us engaged with our consultants and the community at large.
PROFILE
Naveen Anand is the Senior Director, Marketing, Oriflame South Asia, Swedish beauty company with a wide portfolio of products in the beauty and wellness categories. With a rich experience in working with various brands, Anand spearheads the company's marketing operations and strategy for South Asia. He is responsible for accelerating the brand's growth and enhancing its brand equity.
MARKETING TIP
Marketing is a financial job. Marketers must ensure that every investment is seen from a financial point of view