Q] OPPO's #SayItWithRanbir campaign looks very peppy, can you shed some light on the campaign?
OPPO's latest digital campaign, #SayItWithRanbir features Ranbir Kapoor, with the agenda of building excitement about the upcoming launch of the Reno6 Series and spreading happiness among fans. The campaign is targeted at highlighting the concept of portrait videography with Reno6 Series industry-first Bokeh Flare Portrait Video feature that captures bright and clear video under various light conditions and makes you stand out.
Q] How are you engaging with your customers through this campaign and why did you choose to work with W+K?
As part of the campaign, OPPO, with Ranbir Kapoor, encourages customers to share messages for their families and loved ones on OPPO's Instagram handle for a week using the hashtag #SayItWithRanbir. Four select messages will be chosen via lucky draw to be shot on the Reno6 series using the Bokeh Flare Portrait Video feature. The ability to see that we could take the global idea and use it as a springboard to fast track OPPO into a culture was one of the main reasons we picked W+K. The campaign has turned out to be a brilliant yet simple social activation that has already engaged the OPPO community and has helped us built the much-needed excitement. OPPO understands the influence and togetherness of celebrities and Bollywood in India.
Q] What marketing mix was used for the campaign and what marketing strategies have you planned going forward?
We simply believe in a consumer-oriented strategy. As videography content creation and consumption has increased, to cater to that we crafted the videography expert Reno6 Series with the industry's first Bokeh Flare Portrait Video feature. In line with that, we announced this campaign to reach out to the new age videography content creators. We have adopted a multi-channel strategy to make our products widely accessible through all channels for our target audience. In this digital era, we also want to focus on e-commerce. With the help of digital influencers and content creators, we aim to expand our conversions on e-commerce platforms. With the OPPO e-Store coming in as well, we hope to crunch good numbers and increase our digital footprint.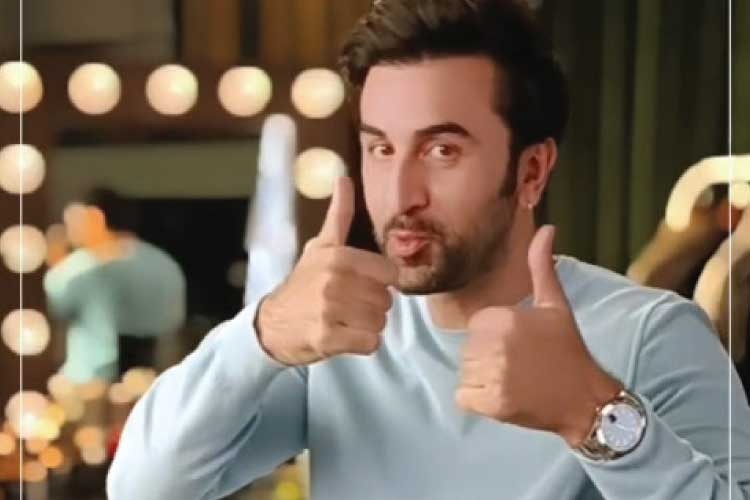 ABOUT THE BRAND
OPPO provides a wide range of smart devices spearheaded by the Find and Reno series. Beyond devices, OPPO provides its users with the ColorOS operating system and internet services like OPPO Cloud and OPPO+. OPPO operates in more than 40 countries and regions.
FACTS
PR Agency: Adfactors PR Pvt Ltd
Media Agency: Dentsu
Creative Agency: Wieden + Kennedy, Delhi
Digital Agency: Autumn Grey
PROFILE
Damyant Singh Khanoria is an industry veteran with over 20 years of experience. In his current role as the Chief Marketing Officer at OPPO India, he is leading the marketing team and has been entrusted to strategize the marketing operations for the brand across India.



Q] Tell us what are the synergies between Ranbir Kapoor and the brand? How will you leverage this association?
The smartphones launched under OPPO's Reno series have been a pioneer in introducing industry-first features and boast impressive camera, a trendy design, powerful performance that resonates well with the aura of Bollywood star, Ranbir Kapoor, who is trendy, photogenic, loved by everyone and is a powerhouse of talent, like our much awaited Reno6 series. Given the Bollywood following in India, we at OPPO recognized the aura of Ranbir Kapoor who connects with our Reno6 Series audience. Everyone, including Ranbir, is excited to see the kinds of messages we receive, and we are sure it will be a lot of fun. Ranbir loves the advanced camera features of the Reno6 series that resonate with his trendsetter persona, which is all about newer learnings and a better understanding of the requirement that is similar to what OPPO thrives to achieve through its continuous R&D efforts.
Q] Tell us about the demographic that you are targeting with this offering.
The Reno series is positioned in the mid-to-premium smartphone category that boasts of a trendy design and amazing camera capabilities. Over the last few years, there has been an increased focus on visual storytelling through images and videos, and hence, having a powerful camera has become a key purchase consideration pointer for the consumers. With the industry-first, Bokeh Flare Portrait Video Feature in OPPO Reno6 Series, we are reaching out to existing and upcoming new-age digital content creators, youth who are constantly thrilled to explore best-in-class technologies and videography features. We are influencing them to create world-class video content in no time with the upcoming Reno6 Series that is a mini studio in itself-it does the shooting, beautification, editing and everything else, within just one smartphone.
Q] The world of smartphones is fast moving; how do you ensure that you stay ahead of the curve?
We at OPPO are aligned with a customer-centric approach, especially when the industry is evolving at a fast pace. We have debuted this year with industry-first power-packed features with the launch of OPPO Reno5 Pro 5G and now, the upcoming 5G superphone OPPO Reno6 series. India is a priority market for OPPO, and all our efforts are directed towards introducing the latest technologies and features in our products that are at par with the globally launched devices. Given the current rolling out of the 5G network worldwide, we are launching future-ready devices. We believe that the growing popularity of 5G is an irreversible technological trend and that 5G is also an inevitable trend for the whole Reno Series. Furthering this trend, we have equipped our upcoming Reno6 series with 5G enabled MediaTek flagship chipsets to stay ahead of the curve and bring forth not just a smartphone but a seamless experience.