Luxury single malt brand, Glenmorangie in its latest campaign, seeks to target younger consumers by moving beyond the seriousness of whisky, with a touch of vibrancy and colour. Sophia Sinha, Head of Marketing, Moet Hennessy India, walks us through the roadmap for the brand in a complex Indian market
Q] Why did you choose a technicolour ad for your latest Glenmorangie campaign? What was the insight?
The single malt players in the business have always had a very serious look and feel so far for the categorised discerning consumer. The business makes us look so serious that we end up alienating people who could possibly be your potential consumers, especially the young. A lot of young consumers today are drinking single malts because they can afford to drink them, and we see this globally. It is no longer the price bracket that keeps you out from it. The world of Glenmorangie is an extremely fun world, and if you look at the campaign itself, it depicts the fun nature of the brand.
Q] What is Moet Hennessy's approach in the Indian market for this product and what is its TG?
We refer to our Indian consumers as select metropolitan. Our age bracket starts at 25 and above, and if you look at this cohort, they are no different from any of the young consumers globally. They know everything that's going on around the world and they are digitally connected. One of the things about the campaign is that it's multi-sensorial. It's all about the colour and the vibrancy which brings out the youth of the brand and the space in which the brand is operating.
Q] What is the media mix for this campaign? Where will Digital stand in the new marketing budget?
We are cognizant of the fact that India is a dark market. We do not advertise alcohol unlike other countries in the world. We have to ensure that we are in line with these realities. India does not have a local Glenmorangie page, we only have a global page. We use the opportunity presented by our own friends and lovers of the brand to help us get the word of mouth out there which is our influence campaign. Digital is key. However, it's not just about Digital, I think it's a complete marketing mix which has to have a presence in retail, and it has to have presence on premise where you create experiences. We build our investments in accordance with when you use a digital medium to ensure that people are in alignment with what we are doing on ground. Unfortunately, I can't give numbers, but what I can tell you is that it is a healthy ratio.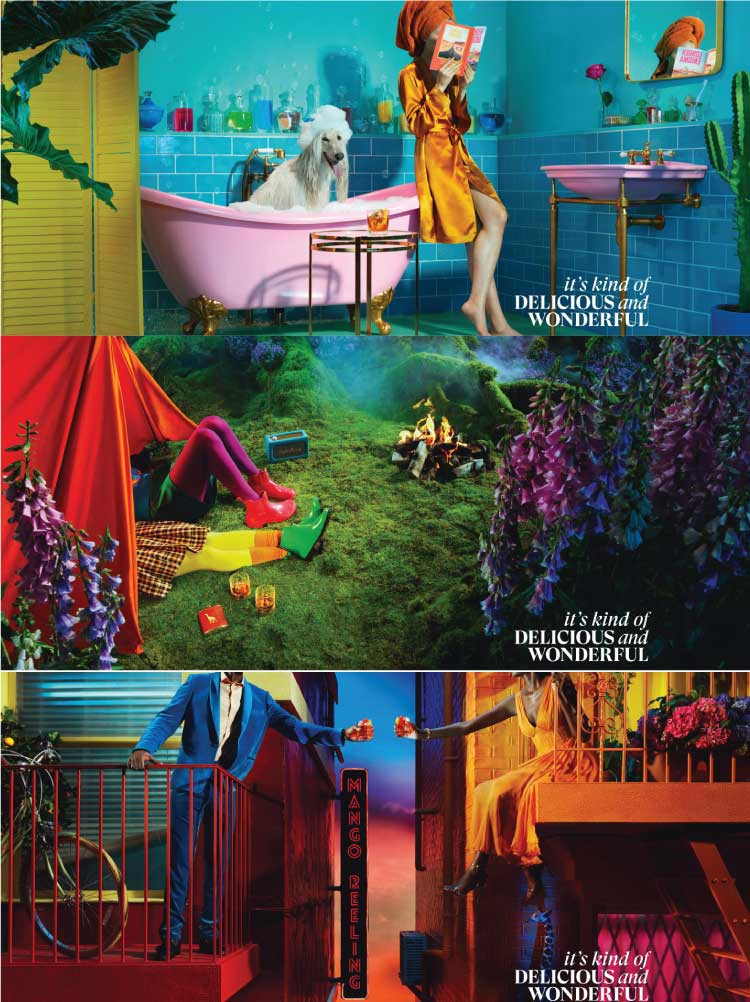 ABOUT THE BRAND
Glenmorangie single malt scotch whisky originates in the Scottish Highlands where, at the Glenmorangie Distillery, it is distilled in the tall malt whisky stills in Scotland, matured in fine oak casks, and perfected by the men of Tain. The distillery was founded in 1843 and is recognised globally as a pioneer in its field.
PROFILE
Sophia Sinha has over 15 years of experience in brand building and marketing in India, having worked previously with brands like Infosys Technologies, Western Union Money Transfer and United Breweries Ltd Technologies. She is also a voracious reader, trained dancer and runner.
FACTS
Creative Agency: DDB Paris
PR Agency : PR Pundit


Q] What kind of measurement metrics do you have in place to understand ROI on your marketing initiatives?
We have our internal network that we utilise to calculate our ROI with the help of our global agency partners. We adhere to that formula. It's not in the public domain so I can't tell you how we do that but we have a mathematical way of calculating it. As a marketer personally, I like to see how many times people tag us when they're out, and they order the Glenmorangie, how many people share what they are experiencing with their friends and how many people take a photo on global stage and post it on their stories. We automatically know that the brand is getting traction in the market.
Q] In a price-conscious market like India, how are you planning to market a luxury brand like Glenmorangie? What are the challenges that you face?
As Moet Hennessey, we command a specific place in the market because of our legacy. Our quality of products defines who we are. The consumer knows what they're buying the minute you say Moet, or Glenmorangie or Dom Perignon. Everybody is starting to look more for quality rather than quantity. India is not very different because the consumers we're talking to are global. If you were to buy a bottle of Glenmorangie Signet, a consumer who understands single malt, and knows where Glenmorangie comes from is not going to expect it to be below a certain price point.
Q] What will your distribution strategy be for the brand in the new normal, with a growing trend of in-home consumption?
Consumption at home has become far more important given the current scenario and this is not just for India, this is across the globe. India being a dark market, e-commerce does not exist for the alco-bev space. It is only permitted in a couple of states legally right now. It is important for us to ensure that we abide by these regulations so every activation and plan that we do has to be in line with those regulations and help give the consumer a reason to open one of these products. We craft experiences at Moet Hennessey; we don't sell products.