Indian bakery foods and dairy company, Britannia, launched a TVC for Britannia Cheese to highlight its protein-rich nutritional qualities. The iconic company is leading India towards a healthy diet through its dairy products, and aims to take over the dairy category in the country through marketing and innovation. Abhishek Sinha – Vice President, Dairy Business at Britannia Industries Ltd., elaborates on the latest campaign, and how the brand is scaling up its dairy business in the country.
Q] What was the insight behind Britannia Cheese's new campaign, and what does your media mix look like?
Our new campaign for Britannia cheese aims to educate the audiences about its protein-rich qualities. The campaign aims to raise awareness about the role of Britannia Cheese as part of children's nutrition, and encourages parents to include it as a rich and delicious source of good quality protein in their children's diet. With two slices of Britannia Cheese made from 100% cow's milk, children will be able to get the same amount of protein as 1 glass of milk or 35g of paneer.
We decided to launch a robust 360 package and planned a high intensity TV media burst across the country in six languages till March'22. Further, we will be launching engaging Digital activations across the top metros to talk with mothers in a manner that is both entertaining & educational. We have also decided to take the message beyond the key metros, and will be covering a host of Tier 1 & Tier 2 towns with innovative OOH mediums on the basis of the relevance of this medium in each geography. We shall also tie-up with all relevant e-commerce portals, and key modern trade chains to seed the message at the point of buying. Further, we will reach out to our digitally savvy cohorts through influencers and content partnerships.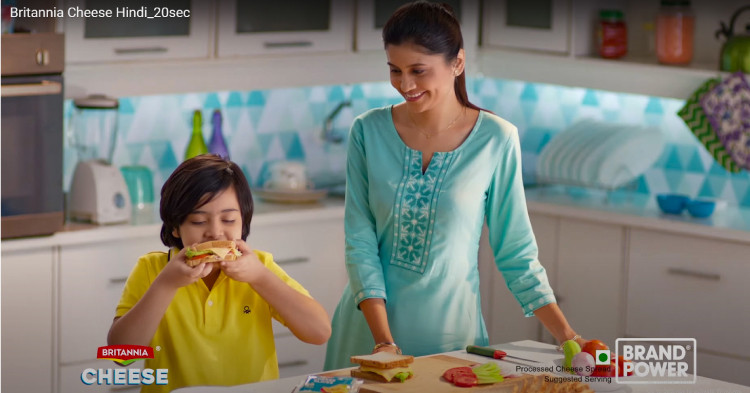 Q] As Britannia is majorly known for manufacturing biscuits, what are your plans for scaling up the brand's dairy business? Do you have any product launches in the pipeline?
Dairy is key towards our vision of making Britannia a Global Total Food Company. We are investing 600cr in our Ranjangaon Factory in Maharashtra, for a backward integrated Dairy Factory. One of our priorities would also be to build a state-of-the-art Dairy R&D facility that meets global standards. This will enable us to develop and grow the emerging Value Added Dairy Category in India. Our vision is to be a leader in the category, which we shall achieve by bringing world class product experiences to consumers at prices that are competitive and yet create margins for growth. Further, we have outlined other avenues for innovation in the Value Added Drinks & Yogurts categories through a portfolio expansion for Winkin Cow and our Fresh Dairy Business.
Q] What is your current marketing share in the Dairy category, and which are your strongest growth markets as of today?
As per IMAC Data, Cheese category was a 3100cr category in 2018 with 40% of the market coming from Retail sales, and 60% of the market from institutional sales. In the financial year 2020-21, Britannia Cheese delivered sales of 230+ cr, and as per internal estimates we are the 2nd largest player in Retail Cheese in the country. While Britannia remains strong across top metros and modern trade stores, our key growth markets in recent times have been the next 20 towns beyond the top eight metros and e-commerce. During, and post the pandemic we realised that the Cheese category in tier 2 towns has started
out-pacing the growth in metros, and we are looking at growing our distribution in these markets significantly this year. Further, the e-commerce business for cheese has been growing at a CAGR of 100% for the last two years, and we expect to continue the momentum in the coming year as well.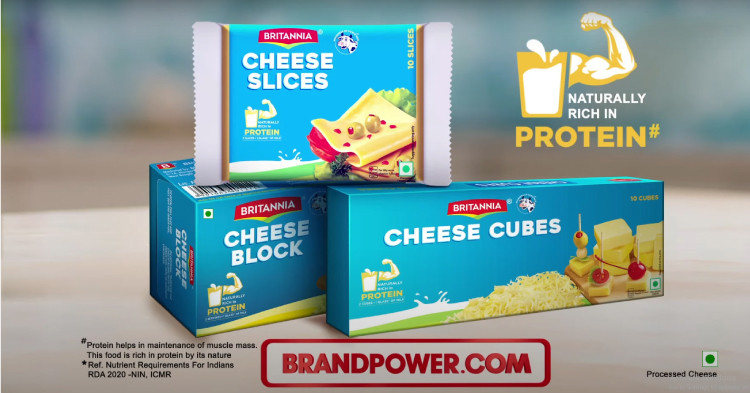 ABOUT THE BRAND
With over a 100-year legacy and a turnover of over INR 11,000 crore, Britannia Industries is India's largest Bakery Foods Company, also present in many other food categories and with a growing presence across the globe. Britannia produces brands like Good Day, Tiger, NutriChoice, Milk Bikis, Marie Gold, Little Hearts, among others
FACTS
Media Agency: Essence
Creative Agency: McCann
Social media agency: Wunderman Thompson
Digital Agency: Wunderman Thompson
PR Agency: Genesis BCW
MARKETING TIP
A Brand is only as good as its ability to understand the needs of its consumers
PROFILE
Abhishek Sinha is the Vice President - Dairy Business at Britannia Industries Limited. Sinha brings with him 18 Years of FMCG experience, enriched with roles across Sales Leadership & Strategy, Business Management, Trade & Shopper Marketing, Modern Trade and Consumer Marketing. Prior to Britannia, he worked with Perfetti Van Melle.



Q] What kind of growth have you seen in 2021?
The financial year 2020-21 saw Britannia Cheese growing at 30% on the back of lockdowns and consumers shifting their consumption from out of home to in home. Ecommerce has continued growing aggressively, and we have taken our investments across platforms to gain a fair share across all platforms. Further, institutional business which has come back this year has given us handsome increments.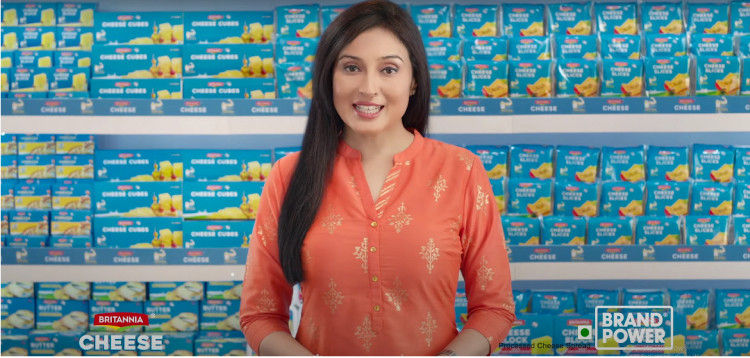 Q] Over the past few years, Britannia has introduced an array of dairy products like ghee, butter and milk-based beverages, how are they faring in the market?
Britannia has seen strong success with Winkin Cow, our brand of dairy beverages. While we launched the brand with Thick Shakes in 2018, we extended our portfolio to Lassi last year. We have also invested aggressively in brand building as we see ourselves as a leading player in the value-added dairy category in the years to come. With the Ranjangaon factory is poised to start manufacturing Dairy beverages by May'22, consumers can expect some delightful innovations which will be first in the category for India soon. Ghee, Butter & Dairy Whitener are traditional commodity categories. We will look at opportunities for differentiation, like we have done with our Cow Ghee and High Aroma Ghee to create profitable and exciting innovations.
Q] How are you looking at 2022? What does your brand aim to achieve this year?
2022 should be a very exciting year for Britannia Dairy, as this is the year we start manufacturing our own products. We are also looking forward to launching a series of innovations in the space of innovative Dairy Drinks, Value Added Yogurts, and other Fresh Products.