Online travel brand, Goibibo recently rolled out its new campaign 'Apna Rule Toh Full Vasool' to help its customers derive maximum travel benefits and value. As part of the campaign, the company has announced Daily Steal Deals for top-rated hotels and last-minute flight bookings on its platform. Sunil Suresh, Group Chief Marketing Officer, MakeMyTrip Ltd. shares insights about the campaign, emerging trends in the travel sector and how the brand is coping with the pandemic.
Q] Travel has been one of the worst affected sectors due to the on-going pandemic. Tell us how Goibibo is bringing back customer confidence in travel.
At the core, we figured out there are three things that really matter. One is information because things are changing so fast that people want to know what is happening out there. So we focused a lot on making sure that we have the latest updated travel information available on our site. We also are one of the biggest user-generated review platforms. So again, you can come and get up-to-date information on safety protocols followed by hotels and real time information on the ground. Second is reassurance, on which we along with our partners worked extensively for two years to make sure that all safety protocols are being followed i.e., through the 'Go Safe' certification. And third is flexibility because there's so much uncertainty due to Covid. So we've done everything we can to make travel options as flexible as possible like free cancellation for Covid positive people. Even if you have a non-cancellable flight ticket, you can actually cancel it for free. We also have a feature called Price Lock, wherein you can lock the price of the flight tickets if you are getting a good deal but you are not sure if you are going to travel or not, and you have the next seven days to decide whether you want to actually book it or not.
Q] What was the insight behind Goibibo's 'Apna Rule Toh Full Vasool' campaign?
We're a brand for young people and value seekers and as we spoke to these consumers, we figured that these are people who are looking for value, but they don't necessarily want to compromise on experiences. For us, it was a natural extension, because Goibibo historically has been a brand that offers great value and on the back of that, it has grown into being the second largest OTA in India today. So we came up with a very innovative concept called Daily Steal Deals, wherein we work with our suppliers to get amazing value on hotels, flights, and other travel options every single day. So consumers can come onto the platform and find hundreds of hotels and flights in unbelievable deals. So the campaign focused on the common behaviour of people to get value out of everything in a fun way. And we have got excellent reactions. In terms of business impact, we saw tremendous growth. In fact, we were significantly ahead of our planned numbers as well. So I think overall, the campaign resonated very strongly with our TG.
Q] What marketing mix and budget have you allocated for the overall campaign?
We've spent enough to get us the kind of reach frequency that we're looking for. The campaign was focused on about 20 odd cities, because these cities contribute maximum in terms of what we expect our customers to be sourced on. And it was a lot of digital with a few offline elements. So we did significant Radio across these 20 cities. We had a lot of innovation on things like in-shorts and also created dynamic ads. Besides, we have a full mix of advertising on YouTube and presence on social media, our mobile marketing mix across Google and various affiliates, etc.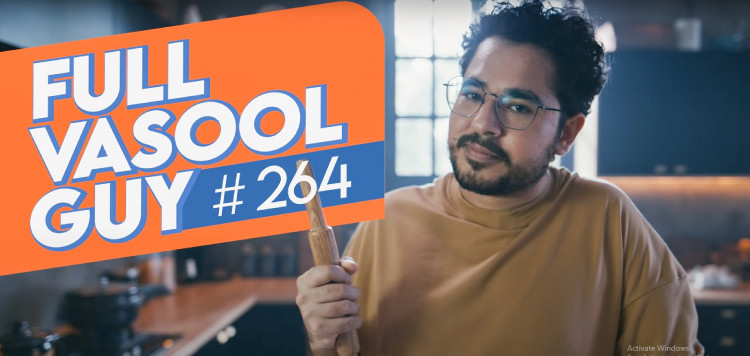 ABOUT THE BRAND
MakeMyTrip Limited is an Indian online travel company that owns and operates online brands including MakeMyTrip, Goibibo and redBus. It offers services and products including air ticketing, hotel and alternative accommodations bookings, holiday planning and packaging, rail ticketing, bus ticketing, car hire and ancillary travel requirements such as facilitating access to third-party travel insurance and visa processing.
MARKETING TIP
Keep it simple, make consumers' life easy and have a conversation around that.



Q] As work from anywhere has become a regular phenomenon with professionals travelling to remote locations and working from there, what is your take on such unique requirements?
It certainly is a trend that is emerging. We offer long stay options on our platform, not just hotel stays but also homestays. Also, if your stay is of more than two weeks then you can get special rates on our platform. But having said that, there's a lot more conversation around this than the actual business movement in terms of people doing this. So we do see some bit of traction around this, but not necessarily as much as there is conversation around it.
Q] What marketing & communication strategies have you planned for the future, especially in wake of a potential third wave?
The wave is a period of uncertainty. During the wave as a responsible company, we'll try and encourage people to stay home and stay safe because ultimately, health is what matters the most and travel can wait for some time. But having said that, we're sure that this wave too will pass sooner than later. And post the wave, people will come out and start traveling, we'll see a pent-up demand. Going forward, we want to double down on amazing value. Besides, we will continue to strengthen and will have lots of innovative programs for our customers, for instance, offers like hotels at rupee one or free hotel nights, etc along with scaling up two other recently launched programs- Referral program and Recommend and Earn.