PROFILE
Jiten Mahendra, Senior Vice President Marketing, Max Fashion India, took on the marketing mandate for the brand in 2010. He brings with him over 18 years of experience in marketing with leadership and analytical abilities in product development and launches, P&L Management, retail operations, market research and strategic planning, brand development and media planning across sectors like retail, auto
and FMCG.
MARKETING TIP

My advice for young marketers is inspired by a David Ogilvy thought: the consumer isn't a moron, she is
your wife.
Q] Tell us a bit about your latest Khushiyon Wali Diwali campaign. What kind of investment have you devoted to festive marketing spends this year?
We just rolled out the campaign in the beginning of October. The brand is all about democratising fashion, and it is this idea that we are reinforcing through our Diwali campaign. We are not just about selling products, but rather more about creating an emotional connect with the consumer. What better time to do this than during the festive season! So if you watch the campaign film, you will see that we are urging families to cherish small, special moments. The idea was that despite our busy daily lives, it is during the festive season that we pause to appreciate the little moments and the time we spend with our loved ones. Our first film demonstrates that in the story of a married couple, and in our second film we showcase the innocence and the bond between two kids. The festive season started for us from Onam, and will continue up to Diwali covering festivals such as Pujo and Dussehra. Our marketing spends for the festive season this year have been around Rs 25 crore, of which Digital is approximately 40%. TV of course takes the bulk of the budget – 55% and about 5% is devoted to OOH and mall branding.
Q] Given that 40% of your budget is devoted to Digital, can you give us a sense of what the brand is doing in this space? Are you working extensively with fashion influencers?
We never really look at Digital in isolation – we consider it a part of the core media mix. We realised that in several parts of the country, TV alone cannot give you the reach you need. We work with companies like InMobi for our Digital campaigns. Additionally, we work with influencers and also with interesting platforms like 'Humans of Bombay', where we can create interesting stories and content. On the influencer front too, we have identified abour 12-14 bloggers and influencers according to our regional SKUs. We will also create native content with influencers that reflects their tonality and interpretation of Khushiyon Wali Diwali. We are also working with celebrities like Tahira Kashyap, Shakti Mohan, Aakriti Rana, Karron Dhingra and Mehak Ghaii for this
festive season.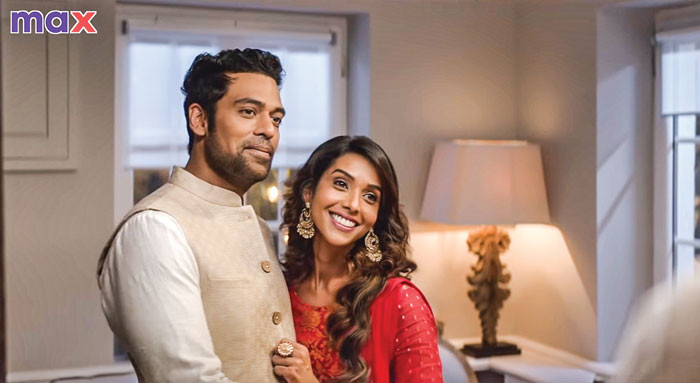 ABOUT THE BRAND
Max Fashion from the Landmark Group opened its first store in the Middle East in 2004, and since then has grown to expand its presence across 19 countries. In India, currently the brand has its presence in over 300 stores across over 100 cities. It enjoys universal appeal across families and millennials, with a portfolio across apparel, footwear and accessories for men, women
and children.
FACTS
Creative Agency: Wunderman Thompson
Media Agency: Mindshare
Digital Agency: Dentsu Webchutney
PR agency: Media Moments
Q] While you have a fairly formidable nationwide presence, are there any markets that are top priority for Max Fashion?
As we talk right now, we are already present in 106 cities and over 300 stores. There is no specific market that is extremely important. Every market is important, and our goal is to create a regional connect in every location that has a Max Fashion store. For example, during Pujo in Kolkata this year, we created something called a 'wall of kindness', where we roped in key Bengali celebrities for an activity where we donated 5,000 garments and invited people to donate new clothes for underprivileged kids. This was the first time we did something like this in the city, and the next time we plan to do something even bigger. Activities like this have soul, and that's what we need to create – soul in our conversations. This was a great learning for us, and we want to do more things like these across markets. Another interesting thing we have noted is the kind of growth fashion and apparel as a category has seen in India. There was a time when the top seven markets in the country would contribute almost 75% of the brand's business. Today 75% of our business comes from the top 15 markets in India. Markets, whether the metros or even small regions like Sambalpur where we recently launched a store, are keen to consume fashion thanks to rapid growth of e-commerce and the ongoing digital evolution. Wardrobe penetration has therefore doubled.
Q] What is the kind of store count you are looking at over the next two years?
As we talk, in the coming days we will be launching a minimum of seven stores. For example, UP will become like a zone. That's the level of penetration which UP will ask for. Our vision is to become the topmost private label brand by 2022, with over 500 stores in the country by then. There are still a lot of markets with scope for penetration across the East especially.
Q] Max Fashion positions itself as a 'family brand'. How do you market it to the Indian consumer?
I have been on this brand for nearly ten years now, and we were clear that we wanted to make Max a one-stop destination for the entire family even when other fashion brands were marketing to young people or to specific target consumers. We were perhaps among the first brands whose communication and visuals were focused on the family only. When it comes to the Indian market, one interesting thing that our research shows is that we do especially well in those regions where women play a more influential role and where women are educated and more empowered. This is especially the case in tier II markets. We have positioned ourselves as the perfect shopping destination for families and we have stayed true to that positioning. Within the family, women are our core TG and therefore our communication is largely focused on them.
Q] What are the challenges in staying profitable while keeping cost competitive in this category, which already has a strong presence of brands like Pantaloons
and fbb?
So one of the challenges we had early on was that we had a tough time explaining a 'value-fashion' player to consumers. We tried to explain to consumers that brands like H&M and Primark are value-fashion players. Our endeavour was to distinguish ourselves as a value-fashion player, instead of simply being viewed as a brand that offers big discounts. For us, the core reason to exist is to give consumers great fashion and at a good price. So when you are giving consumers fresh fashion, at competitive prices and keeping the economics of scale in mind, you will always have an edge. That is what differentiates us today.
Q] What kind of growth are you seeing on the e-commerce front?
One cannot look at e-commerce transactions in isolation. We are observing that consumers today are researching and purchasing online, and that is why our brand is looking at ensuring that everything is integrated. E-commerce is an important part of our omnichannel strategy, and we intend to reach a point where 10% of our revenue comes from e-commerce. Currently, about 3% to 4% of our revenues comes from e-commerce. What we like about it is that it is giving us access to our customer base, helping us understand them and cater better to them.