Q] What are the insights behind your latest campaign, #NiveaRitualsOfCare?
Festivals and occasions are a big part of Indian culture. They bring us closer to our loved ones and create moments to cherish. Here at Nivea India we believe that we have a role to play in these celebrations. Care is one of our equity drivers, and also one of our core values. This is a campaign that helps us connect with our consumers thematically, emotionally, as well as functionally. The campaign was launched in 2022 across Digital platforms, and we bring this to life during festivals such as Mother's Day, Diwali, Christmas, etc.
Q] What is Nivea's brand purpose? How have you strengthened it over the past 140 years?
Nivea has always cared for skin as well as for people. As a brand, we have a strong legacy and we have witnessed generations after generations trusting and using Nivea products on themselves and their kids. Apart from care, we have three other core values – trust, simplicity and courage. Our ambition is to emerge as India's most loved and trusted skincare brand. I am very happy to share that we were voted India's No. 1 trusted skincare brand by TRA (Trust Research Advisory) in 2020 and 2022. So, that's a testament to the love that our consumers have given us.
Q] What are the new products that you have launched this year?
Over the past two months we have launched two new products. First, in the body lotion category, we launched Gel Body Lotion. Summers tend to dehydrate our skin owing to a loss of moisture. So, it is very important to keep your skin hydrated and that's exactly what the new Gel Body Lotion does. It gives you light moisturizing with no sticky feeling. Our second innovation is in the deodorant category. We have launched a format called Deo Roll On and it ensures underarm skin care for active women.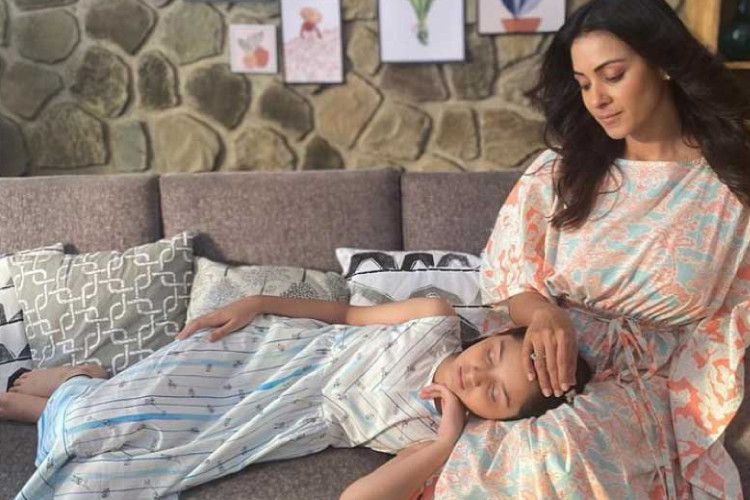 ABOUT THE BRAND
With more than 100 years of experience – Nivea India has always been the iconic brand. Part of the Hamburg-based company Beiersdorf AG, Nivea India stays true to the parent company's purpose of Care Beyond Skin, providing all-round skincare solutions for its consumers.
FACTS
Creative agency- Publicis One Touch
Media agency- OMD
Digital agency- Schbang
PR agency- Madison PR
PROFILE
Ajay Simha is the Marketing Director for Nivea India, Bangladesh, Nepal, Sri Lanka and Bhutan, one of the fastest growing subsidiaries of Beiersdorf globally. Ajay has 16 years of experience across sales and marketing roles in three companies – ABB, HP and Beiersdorf. At Beiersdorf, he has worked extensively on Masterbrand Nivea across Personal Care, Male Grooming, Skin Care, Face Care &
Baby Care.



Q] Recently, some of your products were recalled in Australia, after Benzene was found in them. What's your view on it?
Nivea Sun, owned by Beiersdorf, is voluntarily recalling its products in the Australian, New Zealand, and Pacific Islands markets. Two batches of two Nivea Sun products were identified as having levels of benzene slightly above the permissible levels set by the Australian Therapeutic Goods Administration (TGA). The voluntary recall has been conducted out of an abundance of caution. Benzene is not an ingredient that we use in any of our product formulations. The recalled Nivea Sun products are manufactured by a local third-party manufacturer in Australia, using a local formula. This voluntary recall does not include any other Beiersdorf products. As a trusted leader in skin care for 140 years, Beiersdorf is deeply committed to consumer safety, and uncompromising quality of our products is our utmost concern. We are continuously evaluating ways to enhance our processes. This includes working closely with our Australian-based manufacturer to implement any necessary measures.
Q] What was the growth rate in 2021? And what are you trying to achieve in 2022?
In 2021, Beiersdorf generated Group sales of €7,627 million (previous year: €7,025 million), registering an increase of 8.6% in nominal terms and 9.7% in organic terms. We thus exceeded our pre-crisis level and managed to gain market shares worldwide. The consumer business segment achieved an organic rise in sales of 8.8%. Nominal sales were up 7.5% (from €5,700 million in the previous year to €6,129 million in 2021). NIVEA grew organically by 5.5% globally in 2021. In nominal terms, sales increased from €3,957 million to €4,116 million.
Q] Can you please give an idea about your marketing mix?
We have ensured a good mix of TV, Digital, Social Media, Print and Influencer Campaigns in all our marketing. We have strong TV campaigns for all our core brands. We reach out to emerging India with our Digital campaigns on the biggest e-Commerce platforms as well as off-platform. We are also continuously evaluating Digital innovations for some of our campaigns targeted to young emerging Indian consumers.