Q]

You have recently launched the TMX watches, what is the TG for it?
At Timex, we want to establish a flagship imagery, aspirational lifestyle and basically higher end price point watches. On the other hand, we saw a huge vacuum in smaller cities in the budget segment, especially in the Rs 700 to Rs 1500 bracket. We saw huge potential in creating a good offering in that segment because there are no quality watches there. We have been using all our international quality standards to make sure that the watches meet the expectations of our consumers because the service and the warrantee are taken care of by the Timex Group. So, we will be servicing all the TMX watches. As a group, we give that kind of assurance and reliability to the consumers, with a better product in the same budget segment.
Q]

In your campaign 'Khushiyon ki Ghadi', interestingly you have used scenes from real weddings as opposed to staging it… why?
It was a creative idea, and the agency suggested that we should do something around real people. As a marketer, I believe staging a wedding, and using actors is a done and dusted concept and it hardly evokes any emotions. We wanted to show real content which the audience could relate to. That's why we spotted such good locations and then with the help of the agency we shot different portions of real wedding sequences. The kind of flavor we wanted from the film was real, and that came out really well.
Q]

How are you promoting it on mass media and digital?
At the moment we are only promoting it on the Digital medium.
Q]

Why have you signed Suresh Raina as your brand ambassador?
Our objective is to reach out to the consumers in the deeper pockets of smaller cities. And for that we wanted to have communication which appeals to those consumers there. Firstly in India nothing connects better than cricket and it has a universal appeal. Then we wanted a face which could really represent the true value of TMX. So, TMX stands for quality, reliability and value for money. You ask any cricket fan, they will have a very positive memory of Suresh Raina, middle-order player, very reliable, and even in the IPL, he has been the most valuable player in terms of value for money. Also, we didn't want a young cricketer as our brand ambassador because our TG is of the era that has seen Suresh Raina play.
Q]

Timex, being a heritage brand, is considered more as a watch brand for the older generation. Is that an image you are okay with?
We see this as an opportunity in fact, because nowadays, vintage is back in demand. Having said that, consumers are really evolved today. They do online research and read about the brand they are buying. Talking about associating with the youth, we don't compete with Fastrack. Fastrack is fast fashion. Ours is a different set of consumers, and a different type of marketing. But, as far as the real watch buying is concerned, consumers look for authentic watch brands, something real with a legacy attached to it. And there Timex plays an important role.
Q]

Considering you spoke about Titan's Fastrack, do you feel that Timex has lost out in the advertising race, while your competitor Titan produces some really great ads?
Titan is the number one brand, so they have a huge market share as far as the Indian market is concerned. But, I would say that being a mass brand they create multiple campaigns to try to reach out to the regional consumers. But, as far as Timex is concerned, it's a globally fashionable, aspirational brand, so we have a different kind of positioning and marketing style. Our effort is to establish Timex as an authentic American watch brand. Thus we have a different direction and marketing mix, as we are in a different league altogether.
Q]

What is Timex's market share right now?
Presently our market share is less than 10%.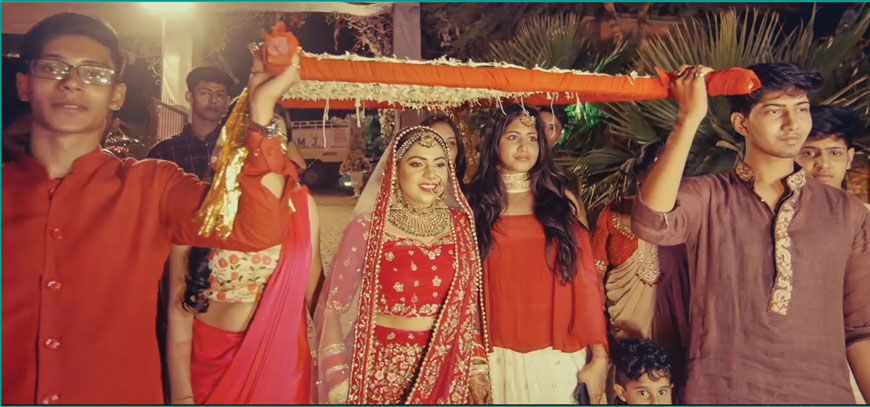 Q]

Because of mobile phones a lot of people, especially women have stopped wearing watches. Has that hit Timex in any way?
When the landscape of mobile phones started emerging in a big way, it was said that it will kill three industries – music, cameras and watches. I would say that music industry to some extent has completely transformed into this mobile device. As far as camera industry is concerned, back then a lot of digital camera brands had Deepika Padukone, Katrina Kaif as their brand ambassadors but that kind of completely got wiped away. But, what happened as a result of that is that consumers started buying real, good cameras. They now buy SLR, DSLR, wanting to become 'real' photographers from casual photographers. Similarly it has not impacted a single man because there are mobile lovers, who still buy watches to enhance their fashion quotient and lifestyle. People wear it to express themselves. There are different styles of watches today. There has been a revolution in terms of the design and the trends which are coming to India. Now, there is a watch for every occasion resulting in multiple ownership of watches.
Q]

Are you planning to launch more youth-centric watch brands to get the millennials interested?
Within the Timex group we have different brands. Starting with Timex, then we have Nautica and Versus Versace, but those are a little high end. Nautica appeals to millennials but the price point is Rs 10,000-20,000. Then we have Versus which is a premium fashionable brand from the house of Versace. The brand carries legacy and the DNA of Versace. Versus Versace starts from Rs 10,000 and goes up to Rs 20,000. Then we have a brand for the youth which is called Helix.
Q]

You have completed 165 years globally… what are the challenges you face in India?
Timex as a company and as a brand has seen double-digit growth, a significant achievement compared to the overall growth in the watch industry. In India, the penetration of the watches is still very low. The wrist watch segment is about 35% and the multiple ownership segment is about 3.5%-5% but then this is growing with the advent of e-commerce. But, within this scenario too we compete with the share of wallet within the lifestyle category like shoes and apparel. However Timex being a 165-year-old global company, we have a huge advantage in terms of bringing the latest designs and innovations to Indian market. Timex is known for creating trends, innovations, and other milestones. So, globally our team in the US creates new designs. And then the Indian marketing team launches those collections in India. Traditionally Timex is not very wellknown as an American brand. But, as far as the brand history and origin is concerned, we see that the perception about the brand is low, because in India, Timex is still operating in the mass segment. The aspiration for a global fashion brand is not there, and we would like to enhance this and upgrade the brand's perception by bringing the latest global collections to India.