Q]

Why did you choose cricket as a theme for your latest campaign?
Last year, we launched our brand promise, 'Together Anything is Possible' for our B2B offerings, which make up a large part of our business. The 'Power of Partnerships' is an evolution of that brand promise. It's the umbrella that we will take to the market, to talk to customers about how we can bring together our core strengths around our people, expertise, technical knowledge and products. The B2B business can be very technical, so the campaign is also about using an analogy. We tried to do something different by humanizing the offering and giving it a story that customers could relate to. This is a global campaign and India is the first market we have launched it in, implying the country's significance for us. While we will have different campaigns for each market, we chose cricket as the theme in India because it's almost a religion here. The analogy we used was that cricketers are like our customers and we are like Ram Bhandari, the bat doctor. Just like he is a trusted partner to cricketers, we play a similar role in our customers' lives. Our aim is to collaborate with them and come up with bespoke solutions from our suite of products and services to meet their requirements. So just like Bhandari makes bats for cricketers based on their specific needs, we also supply customised products to construction, mining, agriculture and manufacturing companies.
Q]

Lubricants can be a very tough category. How difficult is it to market your products to customers?
Our business is split into B2C and B2B. In B2C, it's easier because people using cars or motorbikes understand our brand and know about our products like Shell Advanced and Helix. In B2B, we have products like Shell Tellus, which is a market leader in hydraulic oils globally. However, it's not just about the products. In the B2B business, you need to talk to consumers about more than just products. This was a key insight which led to a change in our approach a few years ago. We realized that it was more about framing our communication from the consumer's point of view, which is what marketing is all about. In fact, we have just completed a big customer insight study globally, which includes India. One insight for the construction sector from that study is that extending the life of equipment is what keeps consumers awake at night. If we have a suite of products which can offer that, our brand becomes that much more powerful.
Q]

With so many local players in the market, what gives Shell's products an edge?
For us, it's more about the technical support and the broader benefits we bring to the table. We come with the perspective of helping make our customers' businesses more efficient in order to reduce their total cost of ownership, which includes the cost of buying equipment and maintaining it. A key piece of equipment going down can result in the whole site going down, leading to significant expenditure. We put together offers that work in such scenarios. Thus, we either make businesses more efficient by extending the life of the equipment, or help companies reduce costs. We have sector-specific data showcasing how we can save customers anywhere between 5-50% in operating costs, and this is what gives us an edge over our competitors.
Q]

Any plans of using traditional media? Which is the most important medium for you?
Since we are trying to talk to B2B customers through this campaign, we will not be using mediums like TV. The best way to reach them is either through advocacy, using influencers; or through the Digital channel. Digital is the most important medium for us. Digital accounts for nearly 70% of our B2B business budgets and the rest is spent on BTL activities. For B2C as well, Digital is becoming increasingly important.
Q]

What kind of growth has the brand been witnessing in India?
We are investing heavily in India in different areas. We have opened 100 petrol stations, primarily in the South region, and are looking at expanding the business there. We have also set up a research technology centre in Bangalore called the Shell Technology Centre, which happens to be the IT hub for Shell, globally. On the Lubricants side, our heavy investments have paid off with a growth of 20% each year for the last five years. Currently our market-share is about 5% and we have an ambition to be the number one international oil company in India. We are already the number one lubricants company globally.
Q]

Where will the next phase of growth come for Shell in India?
As a brand, we have been in India for over 100 years now. However, we earlier had a joint venture with Bharat Petroleum Corporation Ltd (BPCL). We have been a wholly dedicated, independent company for the last seven-eight years. The key is to continue building our brand awareness and brand preference. We also need to keep expanding our product portfolio across the space. We have launched the Helix HX8 for our B2C portfolio. For B2B, we recently launched a new range of hydraulic oils. Moreover, we will keep expanding our market footprint in terms of distribution and expansion to Tier II and III cities. We are also looking at deepening our relationships with original equipment manufacturers. For example, we just celebrated our 10-year relationship with Hyundai, and extended our contract with them for another three years. Apart from this, we will continue to expand on our relationships with other auto brands like Maruti Suzuki; not just in the area of automobiles, but for trucks, as well. Again, in the B2B space, while globally we have contracts with Komatsu and John Deere, we are also working on building relationships with local players. Increasing our digital capability is yet another focus area. Finally, we have been investing heavily in our people and recruiting steadily. The Shell Group now has over 6,000 people employed in India, with a strong emphasis on gender diversity and equal opportunity for all.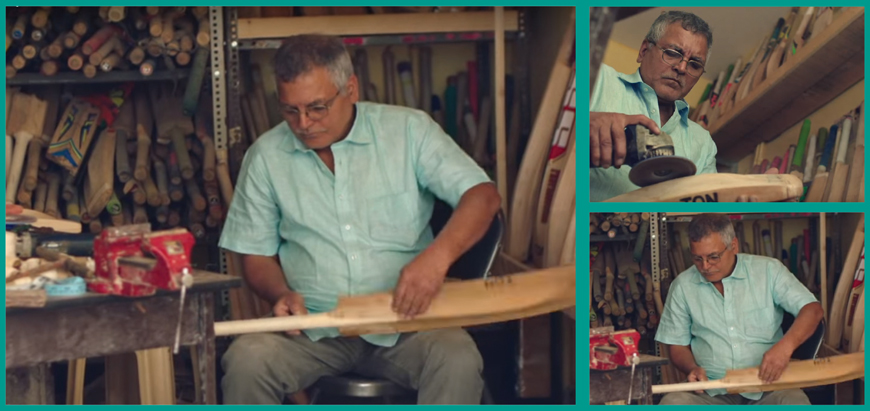 Q]

Shell launched Helix, a synthetic motor oil earlier this year. How has the reception been so far?
The brand has been outperforming our expectations so far. We have reached almost 150% of our sales target for the product.
Q]

Out of your B2C product portfolio, which is the best performing product?
That would be Shell Advance. The motorbikes market in India is huge and growing rapidly. We are also witnessing good growth in other segments like scooters, which is pushing the popularity of Shell Advance. Moreover, since the automobile market is also witnessing steady growth, Shell Helix is doing well. The number of cars as well as their longevity is on the rise, aiding our growth. Besides, we also have products which help consumers increase fuel efficiency and improve air quality. Using a premium product means less emissions, which is a priority in most markets.
Q]

How important is Shell's Indian arm in the global scheme of things?
India is a vital market for us. We are already the market leaders in the US, which is the largest market for us, besides being the number one international oil company in China, which is our second largest market. India has now surpassed Russia to become our third largest market, where we have a 5% market-share. It's a highly competitive market with some big national oil companies. We are witnessing good growth which has been hard fought for. However, we aim to capture 15-20% marketshare within the next two years.