Q]

Last year around this time, the market was reeling from the GST effect. How has the year been for you so far?
For us last year was good too. In fact, things have been good for us, and largely for any organized retail, starting with demonization. Both during demonetization and GST, we saw a jump in sales, per day, per store. When GST was implemented, two things happened. One is, in the month of June, the entire retail community, excluding us, went into a frenzy that everything was going to get more expensive so one should start buying. Customers fell for it and we enjoyed a burst of sale despite not giving any discounts and selling on full margin. In July, nothing actually became too expensive, because it was never going to be. VAT was replaced with GST. There was a difference of about 2-4%. In July, nothing much changed, except, there was a huge shortage of computers because there was an import tariff that was added, which came as a surprise. We were stocked out all through July and even partly through August. This year, that's an advantage. Computers are growing at over 30% because last year, the base was depressed. Phones are doing quite well too. Phones like Xiaomi and OnePlus that don't have too much offline distribution, are available with us which has given us a competitive advantage. Close to 40% of our sales is coming from mobile phones now.
Q]

How are the other segments performing?
While mobile is doing really well, other segments like home categories is seeing relatively sluggish growth, primarily due to the absence of any big technology changes. In ACs, the inverter technology came in this year which led to a spur in growth. However, categories like refrigerators or washing machines haven't seen too many changes in the past few years. In Televisions, while there's been a movement towards smart TVs, the number of people choosing Google Chromecasts and Amazon Firesticks over a TV upgrade is far greater because these devices are giving consumers the same benefits at a very different price point. So, while TV, washing machines and refrigerators are seeing slow growth, smartphones, laptops and ACs are growing at a good pace.
Q]

How important are occasion-based sales for you. Do occasions like, say, Independence Day, see a huge footfall, and sales?
Over the years, we have very consciously tried to avoid being a brand that is about promotions and deals. But we have a shopping calendar around special days like Independence Day and Republic Day simply because these are holidays and people have more time to shop. It's more about communicating who we are rather than offering deals and discounts during these days. This year for Independence Day, we came up with pretty standard offers and in our communications spoke about how we are giving away cashbacks every day of the week, through the course of the year and also about EMI-free buying options. But most importantly, we are talking about why one should buy from Croma. We are not a discount retailer or a shopping festival kind of a retailer. We believe in offering good prices, offers and a place to buy these products, any day of the year. At the same time, there are certain times of the year when there are more shoppers than on other days. Therefore we need to make our presence felt on those days.
Q]

Your recent campaign, 'Upgrade Life' was aimed at promoting responsible consumerism. Tell us a bit more about it.
More than a campaign, it's our brand purpose. We might be a young brand but we have Tata's legacy on our side. So, we were trying to figure out how we wanted to play in this space. A brand can be about creating access, which we are not or it can be about crass consumerism, which we can never be because then we would stop being Tata. Today technology is changing at a very fast pace and consumers keep getting reasons to upgrade to a better product. But after the upgrade, what does one do with the old products, be it a phone, TV or laptop? While the person owning it might have moved on, it could still be of use, which was the premise for 'Upgrade Life'. It was primarily about giving everybody a chance to upgrade in life. As a part of the initiative, we tied up with an NGO, Pratham Education Foundation that distributed he products that we received from our consumers to schools. Moreover, when you look at segments like refrigerators and ACs, the newer offerings are more energy efficient. While we cannot expect people using ACs or refrigerators to stop using them to help the environment, the use of products that have inverter compressors in them bring down energy consumption by as much as 40-60%. This is an important agenda for us too. We saw quite a bit of success in ACs as over 70% of the ACs we sold this year were inverter ACs.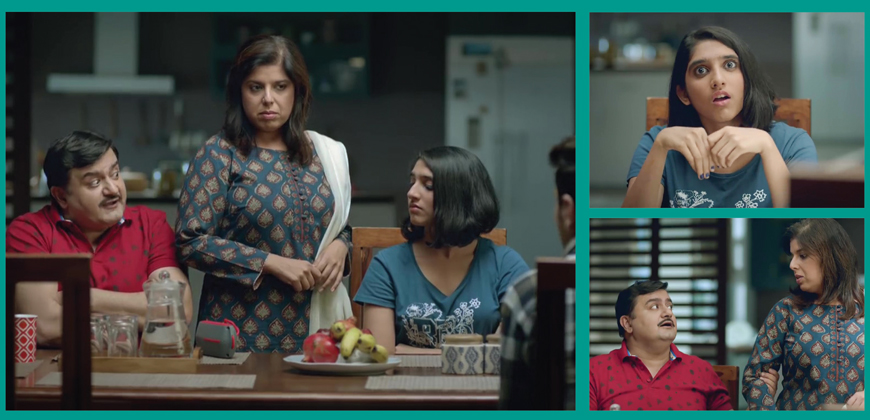 Q]

Earlier this year, the brand launched a premium format store called 'Gadgets of Desire'. Is it just a pilot or are you planning to set up more such stores across the country?
Today, online marketplaces are attracting more and more consumers. For example, today an Amazon is a bigger competitor for me than say, a Reliance Digital. Customers are choosing these online marketplaces because of the transparent pricing, and that's where there's an overlap with us, because we offer transparent pricing too. Our challenge is, we are a brick-andmortar store that could be at a distance of about three to five kilometers from my customer, whereas an Amazon is on his palm. The biggest challenge for us going forward will be to get even closer to my customer. That's where 'Gadgets of Desire' comes in as an experiment. The concept is, we will create a small store format which will bring the entire proposition of Croma much closer to the customer. So currently, we are trying to enter the neighborhood markets of affluent localities where the full Croma service proposition will be made available. If you have a product you bought at Croma, you can bring it for servicing. If you want to buy anything that Croma stocks as a chain, you can buy it there. At the same time, you will be able to engage with the latest in the world of sound, mobile phones, digital cameras. The focus in these stores are more on individual use products rather than family use products. Currently it's at a pilot stage. The first store has opened in the Hauz Khas market in Delhi. The next store we are looking at will be near Churchgate in Mumbai.
Q]

What kind of traction has your online store been witnessing? Is a lot of sale happening online?
Not much of our sales happen online. We believe that magic happens when you come to the retailer outlet. But we want to use our website as a digital catalogue, as a window into my store and into the Croma store experience. We have a fully functional website. But there is no pressure on us to sell our products from the site. What we are interested in seeing is how many people came to the store after visiting the site. Our data says that above 80% of my customers come to us after having visited some online store. However, less than 40% of that number would have viewed my site. That's the gap we are trying to cover. The more people I get who visit my store after having visited my website, the higher will be my chances of competing with the online marketplaces.
Q]

What are your expansion plans? Are you also thinking of getting more into Tier II and Tier III cities?
Currently we have around 111 stores but some day, we hope to open 1,000 stores across the country. We have about 13 stores in the pipeline. Most of these stores will come up in cities where we are already present. We are also looking at opening shop in Kolkata where we aren't present yet. Some other cities that will come later are Vizag, Indore, Bhopal and Lucknow.