As I sat in the auto-rickshaw in Chennai one morning and initiated a conversation with the driver, he glanced at me and said, "Tamil only, Madam." That got me thinking about the diversity across this country. India is home to many languages (22 major languages, 13 different scripts, and over 19,500 dialects!) However, Digital India is predominantly a land of just ONE language, which is not even ours! How is that reasonable?! Nearly 90% of India does not even speak English.
Millions of new consumers have started using the Internet for the first time, largely on their phones. (Credit for this goes to the disruption in telecom by Reliance Jio). None of these first-time Internet users will be English-speaking. Does the e-commerce sector expect consumers to learn English and then shop? Do people beyond the metros not excite business houses as a customer base or are they assumed to be a 'low-income group'?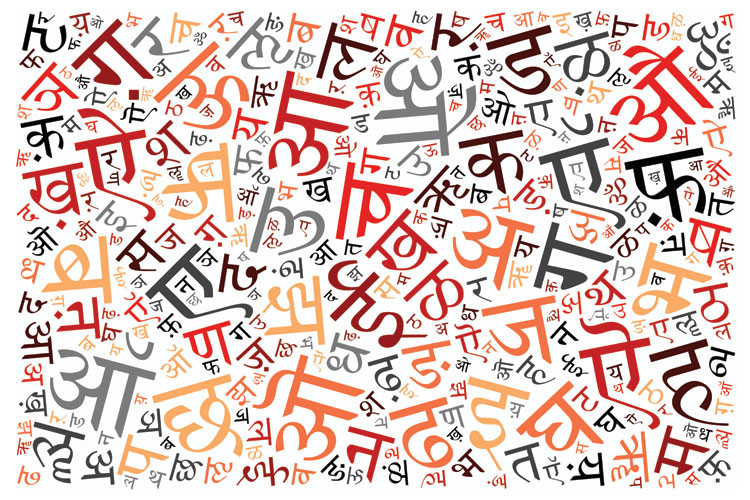 Salespeople in the physical world have certainly mastered the art of observing customers and speaking in the language of the target consumer. In fact, I often find it amusing to sit back and watch salespersons interact with foreign consumers in broken English. When will e-commerce sites and apps learn to understand their customer's language and start to assist them in that language?
In one of the research initiatives conducted by Techved Consulting in the rural parts of Uttar Pradesh, a respondent tried looking for shoes on an e-commerce site by typing 'Shuj'. (That is how they phonate it in those regions). After repeatedly getting no results, he concluded 'Ab to lagta hai angrezi seekhni padegi, yeh istemaal karne ke liye!' India with its largest mobile penetration in Tier I and Tier II cities is dynamically altering the digital narration. It is rather astonishing that no telecom company has ventured on the path of making its digital assets in vernacular languages. These include assets like websites, apps, etc. Most digital campaigns are made first in English and then translated into the local language for a specific market. But has anyone ever thought of going vernacular first? With the UDAAN (Udega Desh ka Aam Nagrik) scheme under way, where is Digital India for the aam nagrik? The future is not entirely bleak, though. We are seeing a few start-ups that have entrepreneurs in vernacular content with accomplishments and noteworthy progress such as Daily Hunt, Roposo, Better Butter and Samosa Labs, to name a few. The concept of a vernacular and digital India does not only mean translating content, but it also means observing attentively and getting a meticulous understanding of a consumer who reacts and expects very differently from the urban consumer, who tends to be English-speaking.
India thus needs to constitute an ecosystem for a more inclusive and vernacular Internet for its next billion users. The likes of WhatsApp, Google and Facebook have already taken that plunge with their inclusion of Indian languages. It is time for us all to wake up to the requirements of semi-urban and rural India, in order to truly fulfil the dream of Digital India. In fact, we would be better off calling it Digital Bharat! As we take larger strides in our Digital expansion and growth, let us also pledge to give equal opportunities to all. Let us give every language an equal opportunity and let us take everyone forward with us.