Like every Mumbaikar, I have been riding a motorcycle since I was an adolescent and have been passionate about it ever since. However, around 2011-2012, I found myself getting busier with work, finding less time to ride, and eventually stopping altogether. After almost a decade – nine years, to be precise – during the coronavirus-induced lockdown, I began to reminisce about my biking days. And following the phased unlock that permitted stepping out, I bought a bike in September last year – a Husqvarna Svartpilen 250.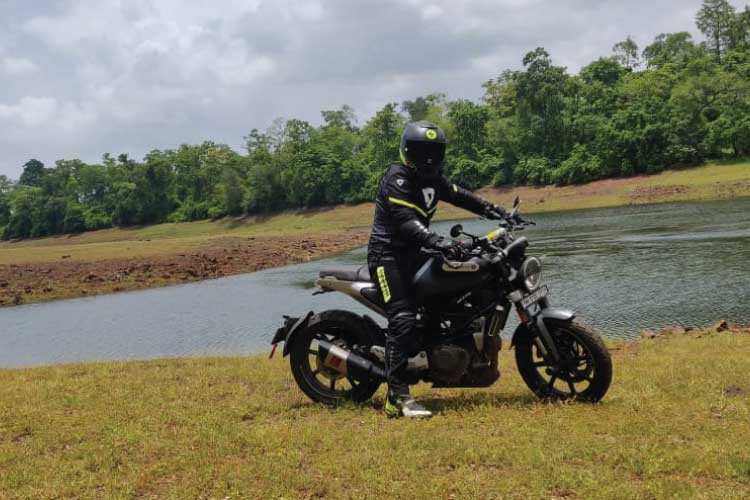 With my passion for motor-riding reignited, I undertook several breakfast rides to neighbouring places like Lonavala and Igatpuri and other new destinations within a 200 km radius from Mumbai.
One of the tours that I will cherish forever is my ride from Mumbai to Surat to watch the recently released James Bond movie, No Time To Die. As cinema halls in Mumbai were not open yet, I had to head to Surat to catch Agent 007 on the big screen. It was a thrill to ride from Mumbai to Surat in 3 hours and 15 minutes, and a big thank you to Inox for even creating a video on my 'Bond-crazed' journey.
Riding has and always will be my happy place. I have a Ladakh trip on the charts and a one-litre superbike for next year. Naturally, riding motorcycles also brings with it responsibilities. I am mindful about investing in proper safety gear, especially a helmet – because the best make-up you can buy for your face is a helmet. And only you can protect your body from unforeseen accidents.
Motorcycling is the next best thing to flying. On an open road, I find myself unwinding – becoming free and worriless. The journey on a motorcycle is more immersive than one in a four-wheeler. On a motorbike, the sweet smell and sight of nature envelop you – if it is warm, so are you. If it gets cold, so do you. And if it rains, you get drenched.
Everyone has their own reason to ride. I have found mine. I hope you find yours soon. Ride safe, ride hard, ride fast and ride for a better world!