What does Friday bring to our lives? To me, it's the beginning of that exciting period where I can unwind and indulge in activities I enjoy. Friday to me means dosti time - meeting and catching up with friends, extra play time as I am an avid badminton player, of course, catching up on some movies either in the theatre or revisiting some old gems like Karma and Deewar at home. Just like me, my kids love movies, so it's a no-brainer that our weekends mostly revolve around the cinema hall trying to catch the newest blockbuster offering. I wish I could see all the movies that get released. My children often make fun of me that I can watch the same movie a hundred times and still not hesitate to put it on yet another time. They mock me when I watch Dangal, Chak De, Sultan, Bajrangi Bhaijaan, Singham, family drama movies, etc. This, according to me, is a good way to spend your weekend other than playing and partying. The Indian film industry has always been touted as expansive, glamorous, and dynamic, which provides endless opportunities to millions of talented individuals every single day, where change is the only constant. Every week is a new week, with diverse genres of films releasing that cater to an array of movie-goers. However, from the movie-makers' point of view, Friday is the most critical day of the week for a film's release. Friday, and the weekend that follows, is what changes the ballgame of the film industry on a weekly basis. Every week brings along not only a plethora of opportunities, but also a different set of challenges with regard to the release of a film, as well as the money it makes. In fact, new power emerges within the industry every weekend, based on the collections of the film, which makes Friday the day that decides the fate of the movie business.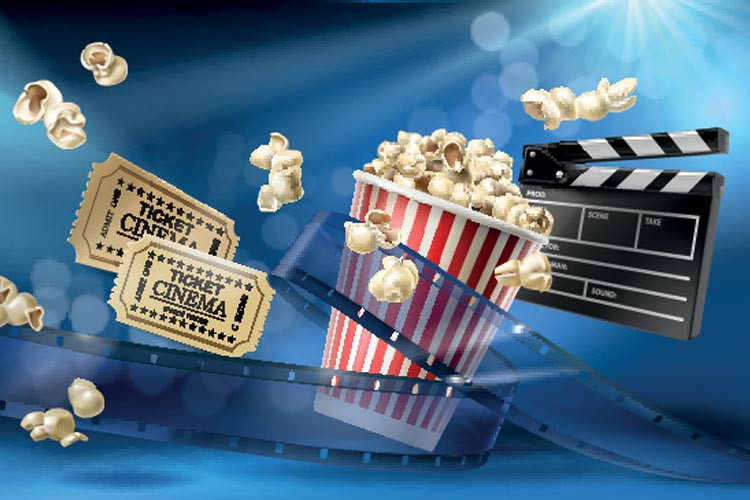 During earlier times, physical prints of films were made and released, where some exhibitors got prints a week later, while first-day prints were only received by a maximum of 700 to 800 screens on the day of the release. But today, with digitalisation, it has become convenient to release content across over 3,000 screens on the same day, thereby allowing a wider reach.
Despite the evolution of the Indian movie business, one thing remains unchanged - the impact of a Friday on a film's release. Earlier, films were released on a Friday to garner maximum collections over the weekend. Today, however, since the screening and distribution costs are higher for the film to be released on any other day, it has become cost-effective to opt for a Friday release. Moreover, it allows the film to have a three-day run, and is certainly a better choice than releasing it on a Thursday, the latter being a working day, which comes with a high risk of the film taking a beating, especially if it is an average creation. As cinema is increasingly becoming a weekend business, catering to the convenience of family audiences matters the most, for any film to work.
Gone are the days when the banner producing the film, or the megastars in the film, decided its fate. Today, only good content is what truly helps a film earn mammoth collections, and enter the Rs 100-crore club. The fact remains that in this day and age, only good movies stand a chance to rule the box office roost, and a Friday is what decides it. The charm of first-day movie watching is different and thrilling. No opinions and perceptions are formed before watching the movie, no reviews, no ratings, you get to be your own judge without biased views. That's why I believe Fridays are game-changers. There is no better time to catch a new release than on the first day, first show!