From the early days, I have been an active participant in multiple activities ranging from sports and events to academics, and a wide variety of exposure helps you get a complete worldview to connect the dots. Right after completing my engineering from IIT-G, I took my first step towards my career with Hughes Software Systems in the Mobile Networks team and worked on mobile networks and specifically SS7.

One question that I often asked myself was, 'Why are there no global product companies from India?' In 2001 there were a handful of companies that one could count as product companies. This penetrating thought led me and my fellow co-founders, Bishal Lacchiramka and Nayan Jain, to initiate a journey in building a product company. We were not a product idea led company, but a vision led company.
DRISHTI, THE VISION:
As Ryan Holmes aptly puts it, "When in doubt, bootstrap. Using your own personal resources is the easiest way to start a business. You don't have to convince investors about the merits of your idea. You just have to convince yourself." Our entrepreneurial journey started with Ameyo, formerly known as Drishti-Soft Solutions, in 2003.

After bootstrapping the company from a small flat in Gurgaon, we bagged initial projects in Mobile Network Applications that helped us build a corpus to expand the team. Our first successful product was a contact centre dialler, and we were expanding to all parts of the Indian market by 2006.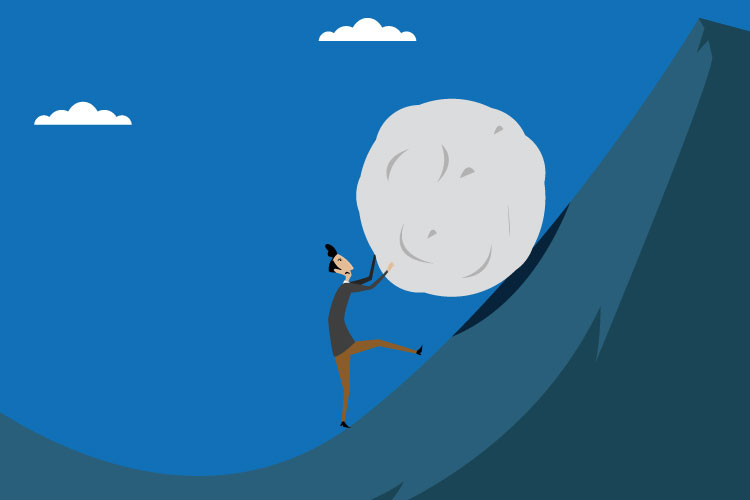 THE TRANSFORMATION TO AMEYO
While we were growing, we also realised that if we truly need to solve global needs, we need to think fresh instead of incrementally improving the application we had made. That is when we rewrote the Ameyo platform, keeping the needs of enterprises in mind. This platform was open, and we could add channels and use cases.

The platform was designed for enterprise-scale, and it had cloud and multi-tenancy in the platform. We won our first enterprise customer, Motilal Oswal Securities, in 2008-09. They are still a customer where multiple teams handling customer acquisition, on-boarding, servicing, and collections use Ameyo.
SPREADING OUR WINGS AND TAKING FLIGHT
We started expanding to Southeast Asia, the Middle East, and Africa. I was personally travelling to all these countries, setting up partners, talking to prospects, and winning reference customers. Today, Ameyo is present in over 60 countries with over 2000 enterprises, including HDFC Bank, BYJU's, Telekom Malaysia, Gulf African Bank, and Dalex Finance.
ON A MORE PERSONAL NOTE
From my early days, I have been a strong believer that there is no alternative to hard work, and my father has been an influential figure in my life and led me to believe that becoming an entrepreneur will not come easy, but it will be worth it.

This hard work, one can sustain because – as Steve Jobs says, "If you are working on something exciting that you really care about, you don't have to be pushed. The vision pulls you." Our vision of building a global product company compels us to think more and work harder.

Apart from being a full-time entrepreneur, I draw pleasure in reading to keep myself sharp and running to stay fit. My fitness mantra is to run consistently combined with mindful eating. I have adopted the habit of running sometime in the latter half of 2018, and since then I have lost 20 kilos and feel more energetic than ever before.

I have a few part-time hobbies of cooking, music, sports, gardening, photography, and I make sure that I pick up something new as a challenge to learn every few months.
Being the father of a son with autism, I also have a personal goal of working on addressing more impactful questions about the future.