In the wanderings the findings are waiting for us, because it's necessary to get lost to find yourself again - Eduardo Galeano. Therefore, if you feel the call to travel with meaning and to reconnect with your inner being, just do it. Maybe it is just what you need and there is never a perfect time for it.
My first ever all-girl trip with a friend commenced on a disastrous note, when she had to cancel due to jaundice. What seemed like an ominous start however turned into a magnificent journey that empowered me as a solo female traveler, and opened my eyes to a world of endless possibilities. The phenomena of female-only travel are now recognized by academics and are the subject of countless journal articles and published papers, but in the late 90's it was considered dangerous or simply strange. Two girls on a journey to romantic Greece might have raised speculation as it was and there I was ready to embark on it solo! That one trip filled with trepidation, uncertain moments, exhilaration and adventure, completely defines my journey as an entrepreneur and may have been a catalyst in the reaffirmation of faith in myself and of self- belief.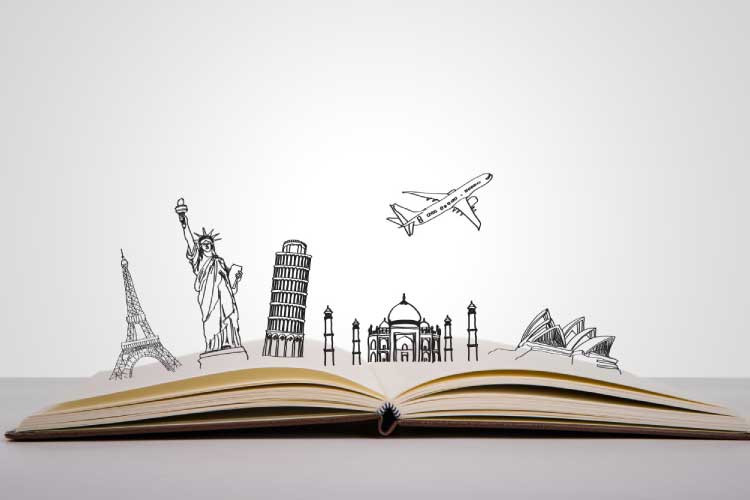 Travel becomes a way for people to adapt to new situations, experience new things, and also offers constant learning. For instance, the first time ever I realised that plastic was a serious matter for our planet was during a road trip in Western Australia, almost 20 years ago. We stopped at a supermarket to buy some groceries and the lady at the counter told us we would have to pay for a plastic bag as they wanted to help preserving the endangered turtles living in that area. Our first reaction was to just pay up for the bag but meeting the cashier's steely gaze, we gathered all our shopping in our arms and left. A lesson well learned that staying true to your beliefs can go a long way in making your business sustainable. As a passionate traveler, I conclude by mentioning some things that can help you to travel with meaning.
Make it a trip for personal growth
Recharge your mind and body
Apply what you learned to your daily life
Include some days to connect with nature. It is truly self-healing.