As far as I can remember, I never had any friends in school. In fact, I had classmates who would conjure up plans on how they could remove me from their groups and then laugh in front of me, celebrating their achievement. School and playground bullies can be mean, I guess. However, I did have one friend, who I never even realised would become my lifelong friend – MUSIC.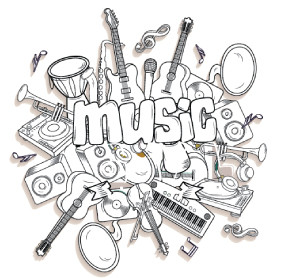 Music was my choice for extracurricular activities in the fifth grade as I used to sing from the age of four and started learning from a wonderful music teacher, Mr Parab, in school. He gave us an opportunity to perform at a stadium in Mumbai for the 100th centenary celebrations of our first Prime Minister, Pt. Jawaharlal Nehru. This gave me the confidence to sing on television for a show called Magic Lamp in my fifth grade and I also became a part of the school choir. Music was a constant companion and kept me sane and in the limelight, but somehow in spite of this, I wasn't able to gain confidence either to meet or befriend people.
It is quite ironic that for a person who was not confident in terms of interacting with people or making new friends, I was comfortable singing in front of total strangers. Possibly that is the reason why I presented singing as my only hobby when I was asked by a job consultant on what interests me. Even when I was signed on to a record label as a pop artist or with a modelling company as a model, the one thing that I was required to do – socialising; I never did.
From 1996 – 2010, I spent these years of my life trying to be someone else and be around people, even if they made me uncomfortable, just so that I did not come out as a snob or did not get isolated. It took me a long time to recognise myself, the people I am comfortable around and where my comfort zone was. But today with music being my calling card giving me a senior position in the industry and my source of income, I feel I know where I want to be and can be, and I do not fear not being around people.
I have recognised the fact that to be myself, I need to be around people who let me be myself.