Swimming is something that started off as a fun activity for me and ended up becoming a part of my everyday life. In my younger days, I was petrified of water whereas my mother was a pro, I have been a silent observer of my mother, who was an athlete and a diver, doing her butterfly strokes, and there I was, struggling like a little puppy, nearly sinking, merely floating. That was a lesson in itself for me. That one has no choice but to take one lap at a time when it comes to survival. So much like life!
Personally & professionally, there were several occasions when things didn't go my way and desperate times led to desperate measures. But swimming kept me going and became my solace. In my opinion, every breath one takes in water is life itself. All the stress that one goes through gets exhaled from one's body, ready to pump in more.
For me, swimming has lately become a sort of an obsession, for the lack of a better word. But I could also call it my subconscious motivator. Be it a broken leg or an important conference in Vegas, nothing has been able to curb me from my daily dose of peace. I still remember plunging into the pool at my hotel in Vegas an hour and a half before boarding my flight at the risk of missing it. That was the extent of passion towards it.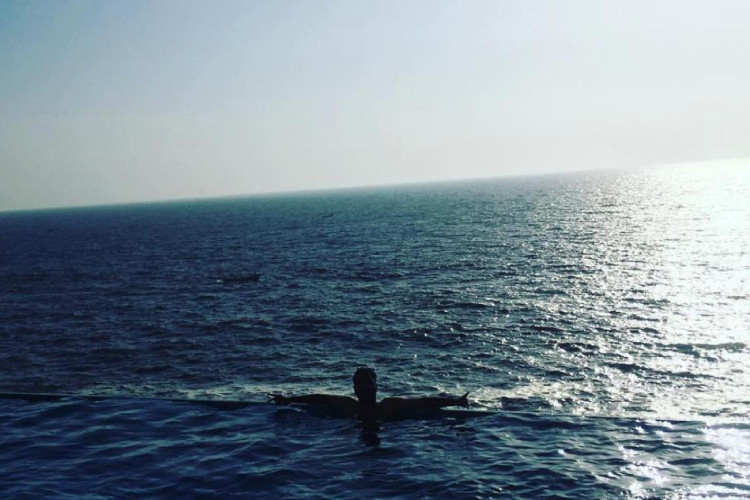 I can draw all sorts of parallels with this and my work. Like, we all have burnouts at several stages of our lives and force ourselves to keep going. It is during these times that one must try solving one problem at a time, and that will motivate you far more than taking everything on yourself and struggling in a heap of problems.
This is a charter that we at MadHawks follow too. With the several ebbs and flows of current business situations, we have been adapting ourselves and managing work with sincerity and to our best capabilities. The results have surely been extremely pleasant for us as well as our clients, and that in turn motivates us to take up other challenges. I'd like to add in the end, please take up something that you fear, overcome it, and see the magic happen for yourself.