It is a Sunday morning and I have three choices – send out a work email, get back to 'Fat Chance: Probability from the Ground Up', a great online course on quantitative reasoning (if that's your thing) or finish this piece.

I chose 'new normal' as the subject of my piece because my quick quantitative research pointed out that there is just not enough reading material on the matter. Go ahead, do a google search and all you'll get is about 1,07,00,00,000 results.

I would like to believe there is room for some more unsubstantiated insight on this phenomenon which has pretty much become a global obsession. I have no shame in admitting that I actively contribute to fuelling this obsession. Case in point – this piece you are reading.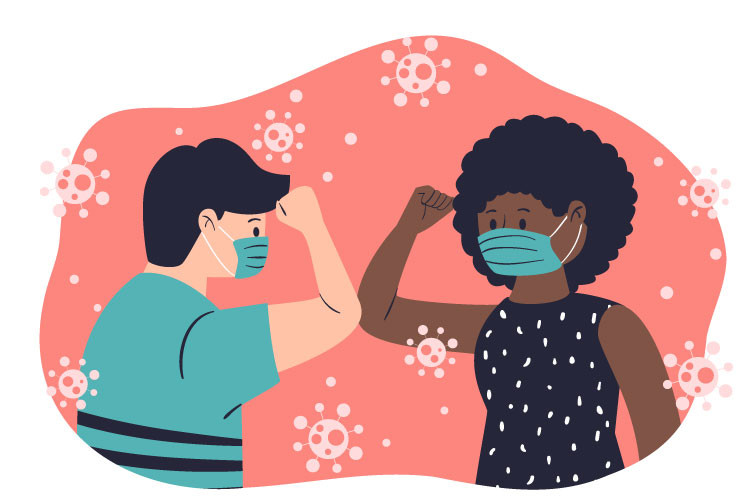 But how can you not be obsessed with it?
The pandemic has impacted every facet of our lives. For the first time in living memory, the entire planet is experiencing a real global phenomenon. Not the mass media manufactured 'global phenomena' of the past, which in some measure were more spin and hyperbole. This is the real deal, and the reason why the 'new normal' has captured our collective imagination entirely. Not since man found god has there been such a mass acceptance of an idea as a universal concept.

My newfound interest in quantitative research and a quick unscientific back of the envelope calculation also helped me discover that 63% of the global population has embraced the narrative of the new normal, the rest, we will address later.

Let's spend a few moments with the majoritarian view on the new normal. For many, uncertainty and ambiguity are best addressed by creating a set of diktats, ideally accompanied by a set of prescribed rituals. These edicts tend to calm the mind and allow people to make sense of the abstruseness.

While decrees are more overarching, the rituals tend to cater to specific cohorts. For instance, amongst the readers of business publications a common ritual includes contemplating excel sheets.

Anecdotal insights gathered for this piece indicate that area and scatter graphs have the most therapeutic effect on the mind. Also since we are not spending enough time in front of screens, another wonderful ritual includes attending webinars on the new normal.

As of last count we have a choice of around 52,30,000 videos to comfortably numb the brain. With these rituals, the majority believe that confusion and curiosity shall be replaced by clarity and commitment.

And then, there are those who choose to question this narrative. The 37% who challenge the very notion of normality. Some amongst them go as far as to even question the use of the word normal in describing the current situation and our reaction to it.

This group embraces uncertainty and ambiguity with a strange sense of calm and curiosity. The lack of answers doesn't feel as daunting to them, partly because apart from their scepticism they have little to offer in terms of answers. One can think of them as early atheists who questioned the existence of god but were yet to get empirical evidence of the big bang.

This band of naysayers find their answers in questioning the majority view while they wait to collect data driven insights to bolster their claim. Like the majority they too have decrees and rituals. Question everything, is their true north. Unlike the majority who finds solace in area and scatter graphs, this group is particularly drawn to bar graphs as they meticulously collect data to build their case.

The aim of this piece is not to influence the readers' worldview on the new normal because one look at the brief history of the world teaches us that universally accepted ideas do not necessarily have to be backed by facts. Also, facts may not always be universally accepted. The two can co-exist without any correlation, by simply ignoring each other.