So, the other day, I put up a simple question on social media: Clapton (Eric) or Page (Jimmy)? And the responses started pouring in from all over. The house was equally divided between the above two legends but then there were some who went out of the syllabus to name other guitar giants along with their reasons for the same. And that got me thinking – what is it about a guitarist's tone?
While a lot depends on who their early influencers were and the brand of guitar and the equipment they use/used, all the guitar giants developed their own unique tone over a period of time. For example if one has been heavily influenced by BB King in his early years and has picked up a Fender Stratocaster, he is bound to develop a sophisticated lyrical style which will remain throughout.
But if he has also been influenced by rock and roll and country giants like Scotty Moore and Chet Atkins, he would just have a little heaviness to the style. Sounds like Mark Knopfler, right?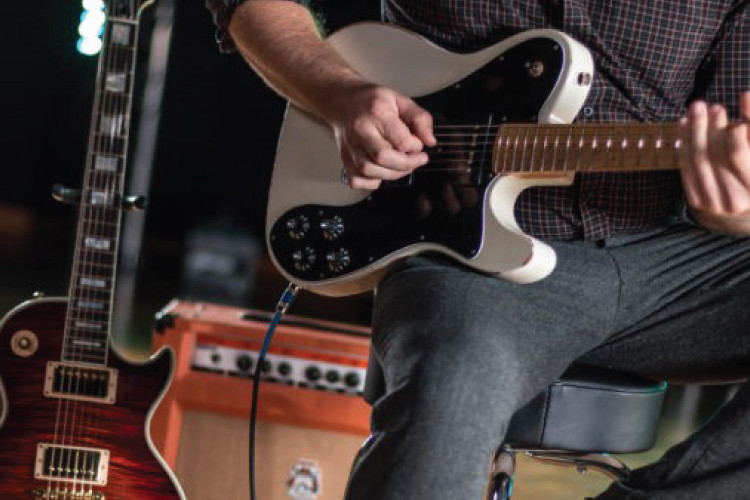 Allow me to just pick up three of my favorite guitarists and try and describe their unique tone, the way I feel them. Since, I have already started with Knopfler, let me continue. Knopfler's beauty lies in how he makes his guitar sing along with him as if the songs are duets.
It never shouts out for attention, even in some of his extreme solos (Sultans of Swing and Brothers In Arms). It just sings along with him in a manner that it's a part of the whole piece and not the star of the whole piece. This is more obvious in his later solo work. Also, in his last few albums, he has begun to sound a lot like BB King. So sophisticated and so lyrical in its feel. It's such a pleasure to have the Knopfler tone around.
I feel when the universe was being created, the background score would have been slow blues played by Peter Green. Green simply had the sweetest tone, while being precise yet laid back.
Just listen to the tracks like A Fool No More or the colossally beautiful instrumental, Albatross (both from Fleetwood Mac days) and you will understand the beauty of his tone. You can also take Supernatural (from the John Mayall and the Bluesbreaker days) if you want more of that tone.
He used both the Gibson Les Paul and Fender Strat, achieving his sound with the perfect bending of the strings and vibrato. BB King once said, "He has the sweetest tone I ever heard; he was the only one who gave me the cold sweats."
Jerry Garcia's sound has that pristine, clean element wherein you can hear each note in its utmost clarity. Take songs like Dark Star, Touch Of Grey, Sugaree, Casey Jones among several others and listen to his tone carefully…it's so pure, it might just clean your soul. The other charming aspect of his playing was improvisation.
The listeners and Garcia himself didn't know where the next phrasing would go but it always went in the right direction. Bluegrass being his fundamental genre, he delved into Blues, Spanish, Country, Funk and everything else with immense ease. Garcia was also well versed with all kinds of guitar but eventually got on to a customised guitar made by Doug Irwin, called Wolf.
So finally, you may ask what do I have to say about Clapton or Page? Well, Clapton is this serious student of the instrument, doing all the right things and Page is this naughty student of the instrument, doing a lot of interesting things and more. But, Clapton, over the years, with his sincere contribution towards the blues (Crossroads festival, collaborating with other giants, tribute albums etc.) has now become a professor of blues and one respects a good professor, right?
Stay safe and keep enjoying the music!